After several years of no new orders for the A380, Airbus finally got some life back into the program when they ended 2015 with an announcement that All Nippon Airways will be purchasing three A380 aircraft.
I suspect ANA was somewhat strong-armed into purchasing them, given that it was likely related to Skymark's bankruptcy. Airbus was Skymark's second biggest creditor, and ANA really wanted some more Tokyo Haneda slots, so some A380 orders may have very well been the deciding factor in them getting Skymark's slots.
ANA placed orders for just three A380s, making their A380 fleet the smallest of any airline operating the airplane.
Last October I wrote about how All Nippon Airways was going to introduce a special livery on their A380, and they were looking for people to submit their design ideas. The winner would receive two roundtrip business class tickets between Tokyo and Honolulu when the service launches. Though really the most exciting part was that your design would be featured on the world's biggest plane.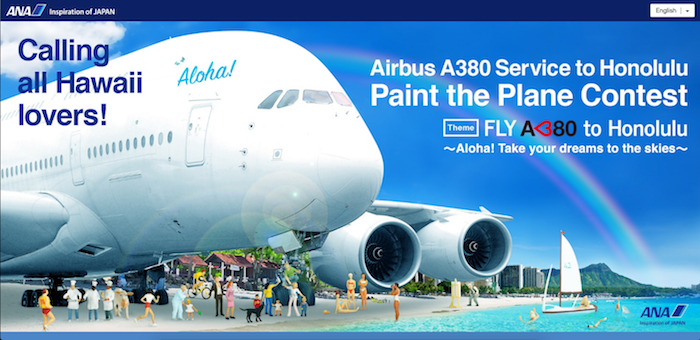 Well, that contest is now done, and ANA has picked a winning design, called "Flying Honu." Per a press release from Airbus:
On March 6, All Nippon Airways (ANA) revealed a special livery for the A380. The livery was selected from over 2,000 submissions received in an open competition organized by the carrier. The winning design will be painted on the airline's first new A380, which will be delivered early in 2019. ANA will operate the aircraft on its most popular leisure route, from Tokyo to Honolulu.

The winning entry is a colorful design featuring the Hawaiian green sea turtle – a symbol of good luck and prosperity in Hawaii.
Okay, is that a cool livery, or what? I can't wait to see this plane in person, when it enters service between Tokyo and Honolulu in early 2019.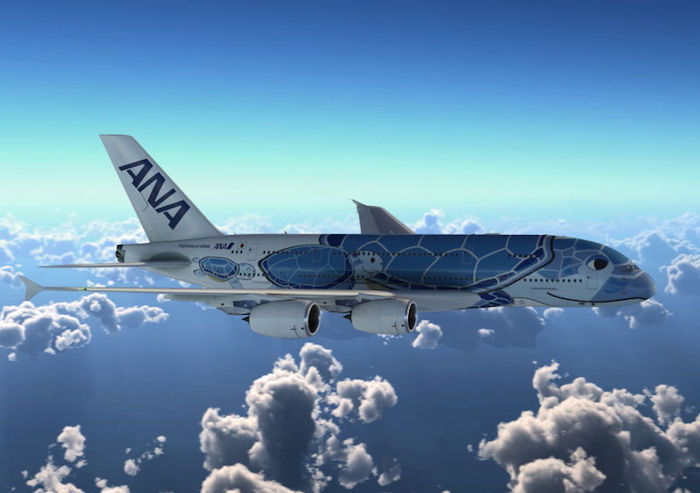 In addition to the cool livery, I can't wait to try ANA's A380 first class product. I've flown A380 first class on every airline operating the plane, and am excited to add another one to my list… eventually. However, I doubt ANA will actually introduce a new first class product — they're introducing the plane on a primarily leisure route, so I suspect they'll use the same product they have on their 777s.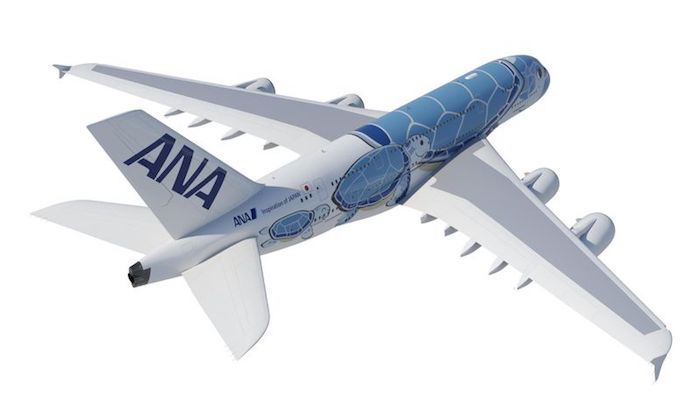 ANA has also shared the four runner-up liveries that were submitted.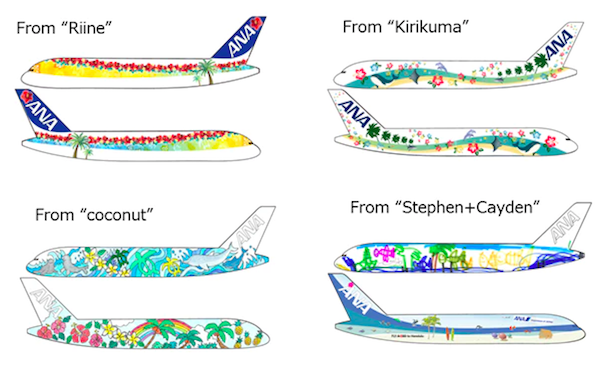 What do you make of ANA's special turtle livery?