Wow…
Vistara flight to Hong Kong has 47 coronavirus cases
Hong Kong continues to have very strict entry requirements, and all arriving international passengers are both tested and put into a quarantine facility upon arrival.
Hong Kong very closely tracks how many coronavirus are attributed to inbound international travelers, and if any airline is responsible for transporting too many people with coronavirus, the airline gets slapped with a temporary flight ban.
Well, an airline set a new record in terms of imported coronavirus cases earlier this month. On April 4, 2021, Vistara flight 6395 from Delhi to Hong Kong was operated by an Airbus A321neo, featuring a total of 188 seats. A couple of weeks after the flight, a total of 47 passengers have tested positive for coronavirus. WOW.
Prior to this weekend a total of 25 people from this flight had tested positive for coronavirus. However, on day 12 of the hotel quarantine all travelers were tested again, and 22 additional passengers tested positive.
Keep in mind that Hong Kong has a pre-travel testing requirement, so all of these passengers had to test negative within 72 hours of their flight to Hong Kong. Despite that, there were 47 positive cases after the flight.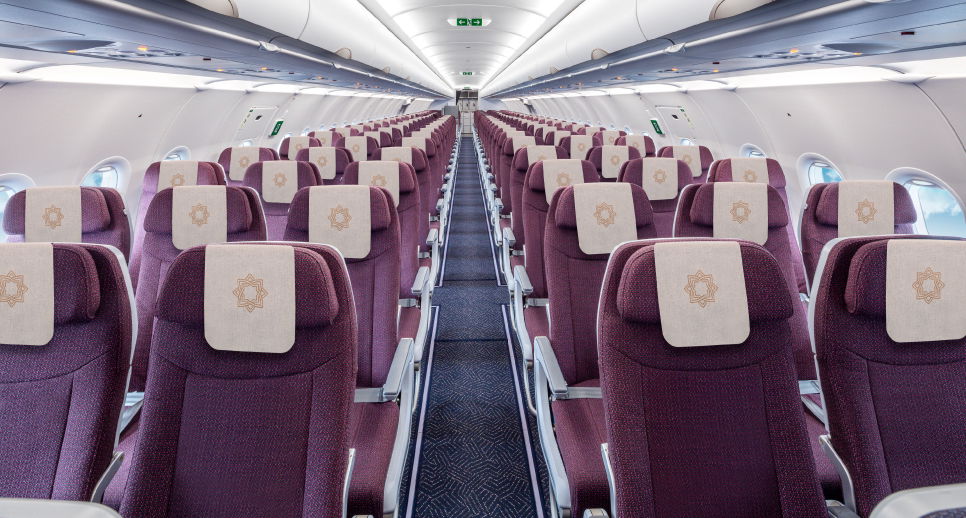 47 Vistara passengers tested positive for coronavirus
Hong Kong's previous single flight record
Hong Kong's previous single flight record for new coronavirus cases happened on June 20, 2020, when an Emirates Boeing 777-300ER had a total of 27 passengers test positive for coronavirus.
Suffice to say that this situation for the Vistara flight is much, much worse. The A321neo has about half of the capacity of the 777-300ER, and we're seeing ~74% more confirmed cases from a single flight.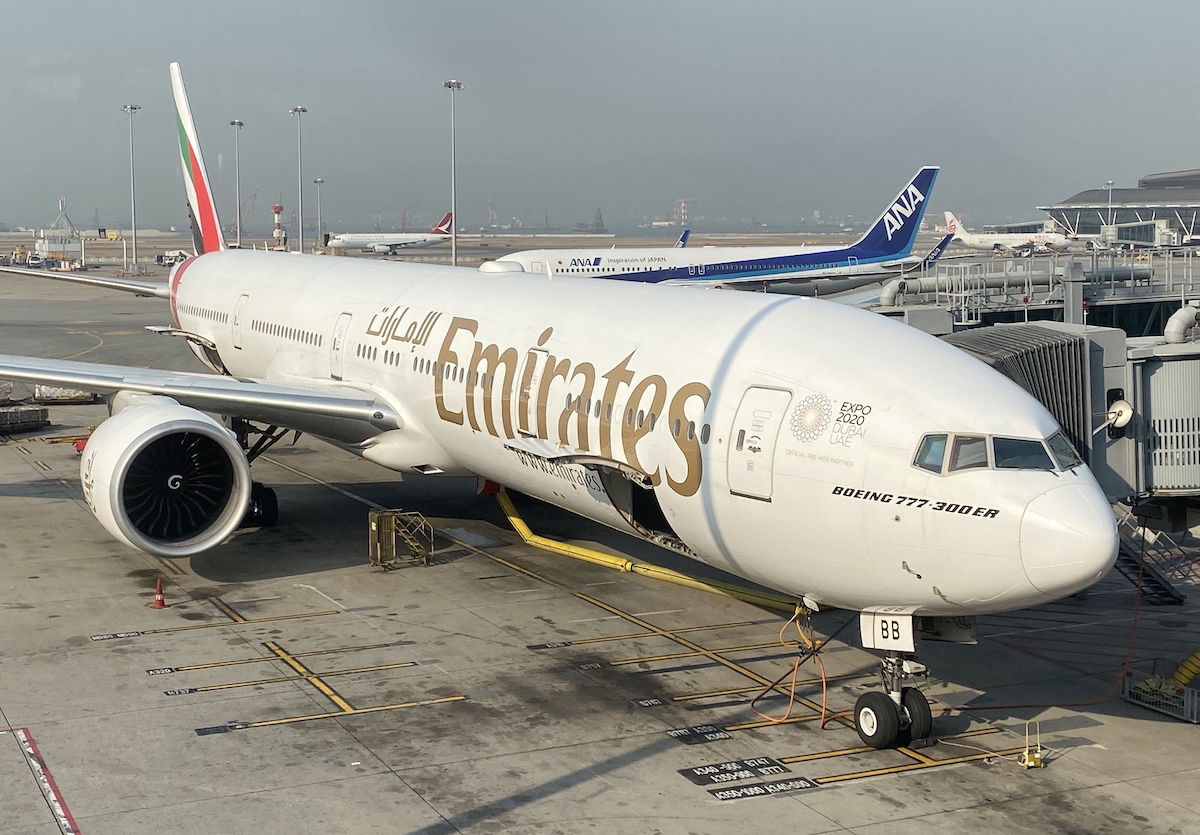 Emirates had Hong Kong's previous single flight record
What should we make of this?
It's hard to decide what to make of a story like this.
It's worth acknowledging that we've seen airlines fund studies that essentially suggest the chances of catching coronavirus on a flight are almost non-existent. IATA claimed that there were only 44 confirmed cases of coronavirus associated with flying, out of a total of 1.2 billion passengers traveling, which is one case for every 27 million travelers.
I think that data is complete hogwash, and of course it gets at the lack of contact tracing in so many parts of the world. Unless you're Australia or Hong Kong or New Zealand or Singapore, you don't actually know where cases are coming from. Even then, you may not definitively know if coronavirus was spread on a flight, or if multiple people on a flight just happened to have coronavirus.
India is currently seeing its biggest surge of coronavirus yet, so it's not surprising that passengers from India may be more likely than others to have coronavirus.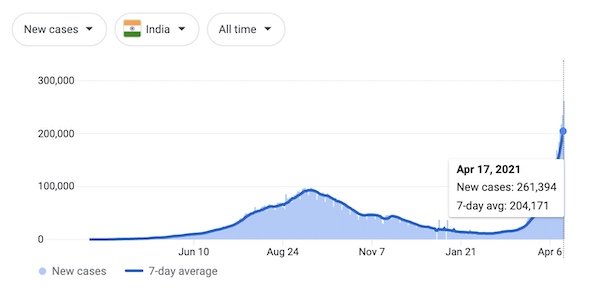 Still, these numbers are downright shocking:
Obviously testing within a few days of travel is in no way going to catch all cases, but it should at least catch some of them; if 47 people tested positive after the flight, one has to wonder how many people didn't travel due to testing positive prior to the flight
There's no way to know for sure what percent of people caught coronavirus on the flight, and what percent of people just happened to be on the flight with coronavirus; while cases are concentrated around certain parts of the plane, that could also reflect parties traveling together
While there's obviously some risk with flying, with proper mask wearing you certainly shouldn't see this level of spread
The fact that 22 of the 47 cases were only caught after 12 days of quarantine (and not before departure or upon arrival) suggests that many of the infections were likely fairly recent, meaning there was likely spread on the flight, shortly before the flight, or perhaps even in the quarantine hotel (with families staying together)
I'm still curious what caused this flight to be such an outlier — one can't help but wonder if the pre-flight testing was performed correctly, if mask wearing was enforced on the flight, or if this was just a total freak event that defies all logic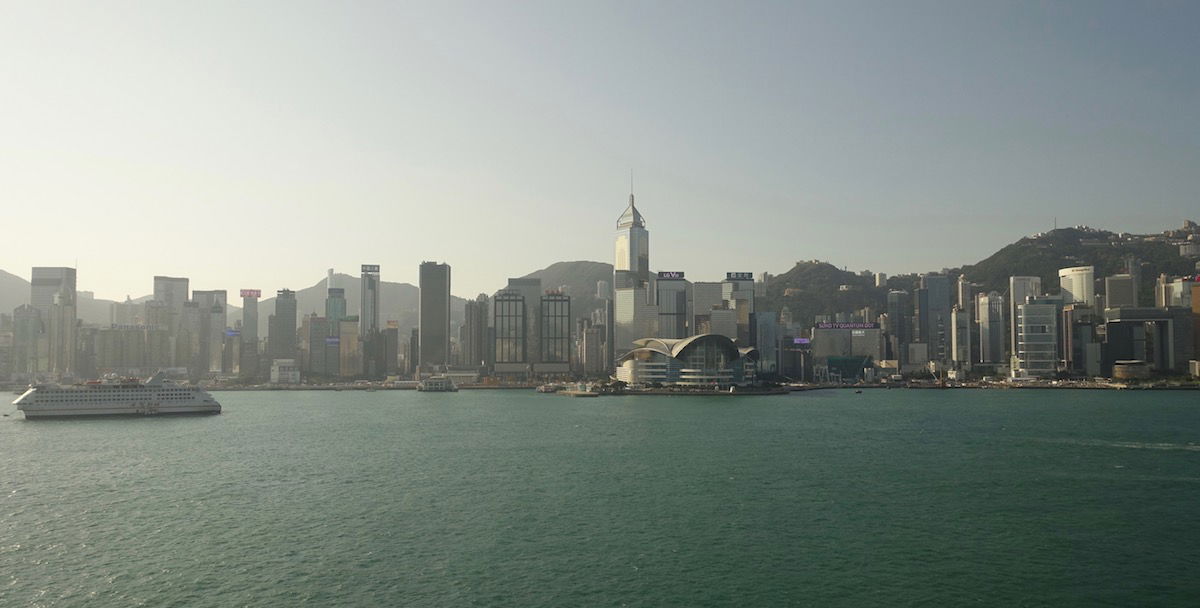 Hong Kong has a mandatory hotel quarantine for arriving travelers
Bottom line
47 passengers on a Vistara flight from Delhi to Hong Kong tested positive for coronavirus, with 22 of those people only testing positive after quarantining for nearly two weeks.
This is the highest number of imported cases that Hong Kong has ever seen, and on top of that this wasn't even on a big plane — it had just 188 seats.
This is a good reminder to continue taking precautions when flying — your chances of catching coronavirus on a plane are somewhere between one in 27 million, and 47 in 188. 😉
What's your theory of what happened with this Vistara flight that caused so many cases?