It's quite the day of coronavirus travel stories, from 125 of 160 people on a flight testing positive for coronavirus, to a man being jailed for a year for faking a negative coronavirus test result. Well, here's another story…
American Airlines traveler sends alarming texts during flight
A Reddit user shares some photos that were taken during a recent flight (it definitely looks like an American Airlines plane, based on the cabin finishes, between the lack of TVs, the blue seats, and the red headrests). The woman seated in front of the traveler is texting on her phone, and he takes pictures of the conversation, which have since gone viral.
The pictures are a bit blurry, but in the first picture you can see that she's texting the following:
We have Covid… shhh. That's why we're coming home a day early. On the plane […]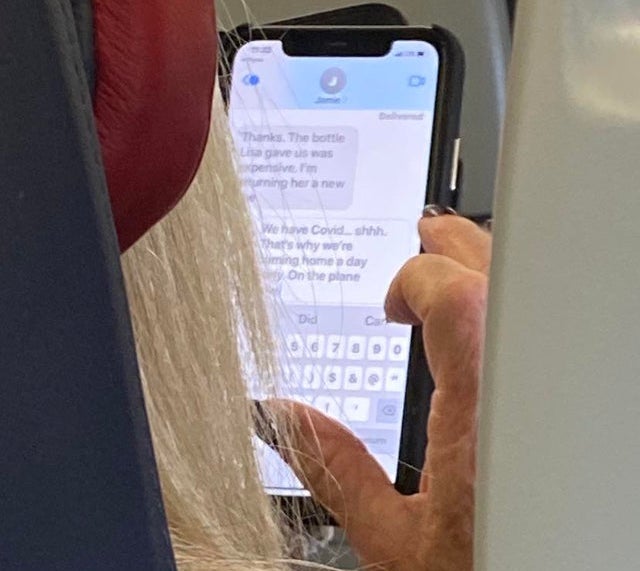 The next text seems to contain an explanation for how that came about:
When we got to the hockey game last night you either had to have proof of a vaccine or a negative test. We had neither so the guy let me sneak in sharing nana'd but he made dad go next door and get a test. They tested him twice and […] positive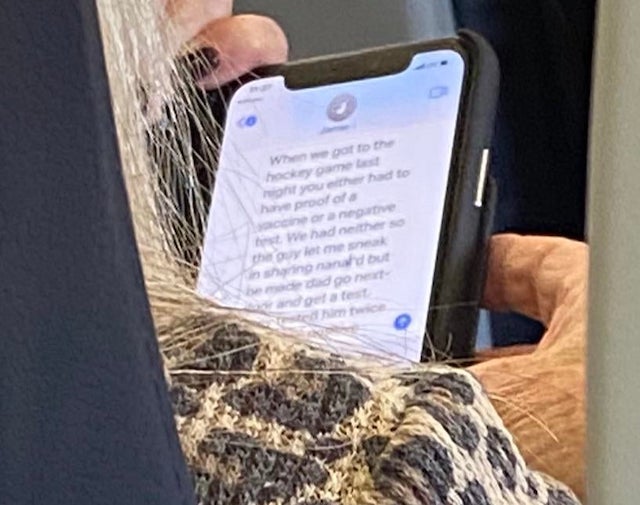 It sounds like they let the woman into the hockey event using grandma's negative coronavirus test or vaccination card.
How would you handle this situation?
I'm curious, if you were in the position of the Reddit user, how would you handle this situation?
Would you confront the passenger directly?
Would you make a crew member aware of this?
Would you post on Reddit?
Would you do nothing?
Of course this isn't just about "snitching," but realistically the passengers seated near her were at risk as well due to her selfishness.
I also hope that American Airlines can figure out who this passenger is. All major airlines in the United States make you agree at check-in that you don't knowingly have coronavirus. This family obviously violated that policy, so if that's the case, hopefully American Airlines can ban this traveler. I guess it could be tough to identify her, though, unless the Reddit user reaches out to the airline with this info.
Bottom line
A lot of people fly every day while infected with coronavirus. The thing is, we'd certainly hope that people don't knowingly do so. In this case a traveler was texting about having coronavirus during a flight, and another passenger saw these texts. What an uncomfortable situation to be in…
How would you have handled this situation?
(Tip of the hat to Textuality)