Earlier this year, Etihad Airways announced that they'd begin flying the Airbus A380 between Abu Dhabi and New York this winter.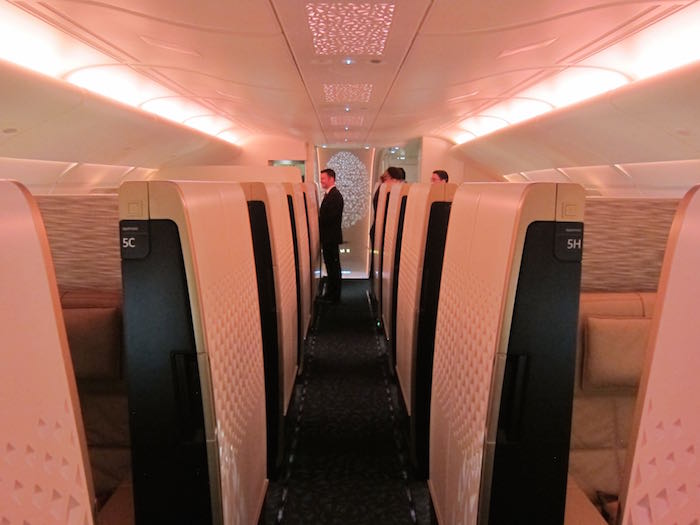 Etihad A380 First Class Apartment cabin
Ben was on the inaugural A380 flight to London last year, and by all accounts it's a stunning product.
While Emirates has well over 100 A380s on order, Etihad has only ordered a total of 10 of them, and will be flying them exclusively between Abu Dhabi and London, Sydney, and New York. Etihad's A380s are truly one-of-a-kind, in that they feature amazing First Class Apartments, which are ostentatiously spacious.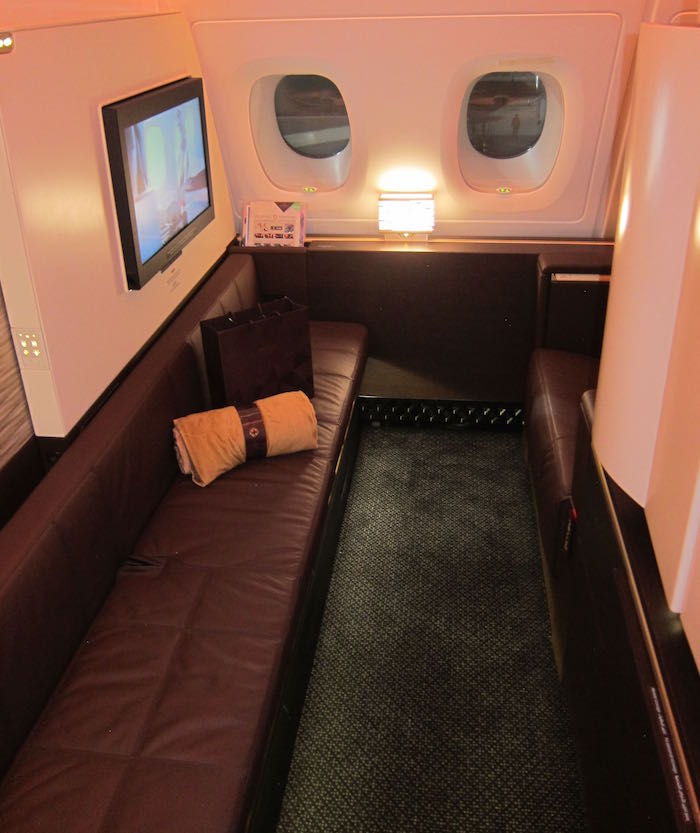 Etihad A380 First Class Apartment
Etihad A380 now flying to New York as of November 23, 2015
Apparently in response to increased demand surrounding the Grand Prix and Thanksgiving holiday, Etihad Airways will begin flying the A380 between Abu Dhabi and New York as of November, 2015.
Etihad offers twice daily service to New York. The following frequency will be operated by the A380:
EY103 Abu Dhabi to New York departing 3:20AM arriving 9:10AM
EY102 New York to Abu Dhabi departing 2:30PM arriving 12:15PM (+1 day)
Meanwhile the other frequency will continue to be operated by a Jet Airways configured 777-300ER:
EY101 Abu Dhabi to New York departing 10:35AM arriving 4:25PM
EY100 New York to Abu Dhabi departing 10:00PM arriving 7:45PM (+1 day)
Is there First Class Apartment award availability?
Generally when an airline loads a new schedule, it's common to see more award space than we might otherwise. This was the case when the Abu Dhabi > New York route was first loaded, and there was a decent amount of saver availability at the time:
In fact, Ben and I were each able to redeem 90,000 American AAdvantage miles for the inaugural flight to New York in first class, so I'm a bit bummed that won't be happening.
The schedule has already been loaded with the earlier launch date, and I don't see much (or really any) award space for that last week in November. It's not uncommon for additional space to be released closer to departure, so if you're planning to travel that week and are hoping to fly Etihad's A380, I'd keep an eye on space.
Bottom line
Ben thinks this is world's best first class hard product, so having it on flights to the US is pretty exciting. It's impressive that Etihad is going to be able to launch this route a week early, as things generally don't come together like that.
It will be interesting to see if the Etihad lounge opening in New York will be pushed up as well, as last I heard they were planning on having that completed in time for the December 1st flights.
Who else was planning on the inaugural? Will you be trying to make the flight on the 23rd?