Etihad Airways has a great inflight product in first class and business class, and historically it has been pretty easy to redeem points for these experiences. In particular, Etihad has partnered with American AAdvantage and Air Canada Aeroplan, meaning you could redeem both points currencies for travel in Etihad premium cabins.
Unfortunately in recent weeks, it seems like actually redeeming partner miles for travel in Etihad premium cabins has become more challenging. I first wrote about this a couple of days ago, and observed that it seemed like virtually all first and business class award space on medium and long haul flights was being blocked.
There's a positive update on that front, as it seems like some Etihad award space is in fact bookable through partners. This situation just keeps stranger, because in some cases there's availability through American AAdvantage, but not through Etihad Guest. Let me share how I view the current state of things, as it's kind of complex.
Etihad first & business class awards with partner miles
Historically, Etihad has generally made the same saver level award seats available to members of its own Etihad Guest program, as through members of partner programs.
That's no longer consistently the case, and the exact situation seems to vary between Air Canada Aeroplan and American AAdvantage. So let's talk about what you can expect when trying to redeem those currencies for travel on Etihad.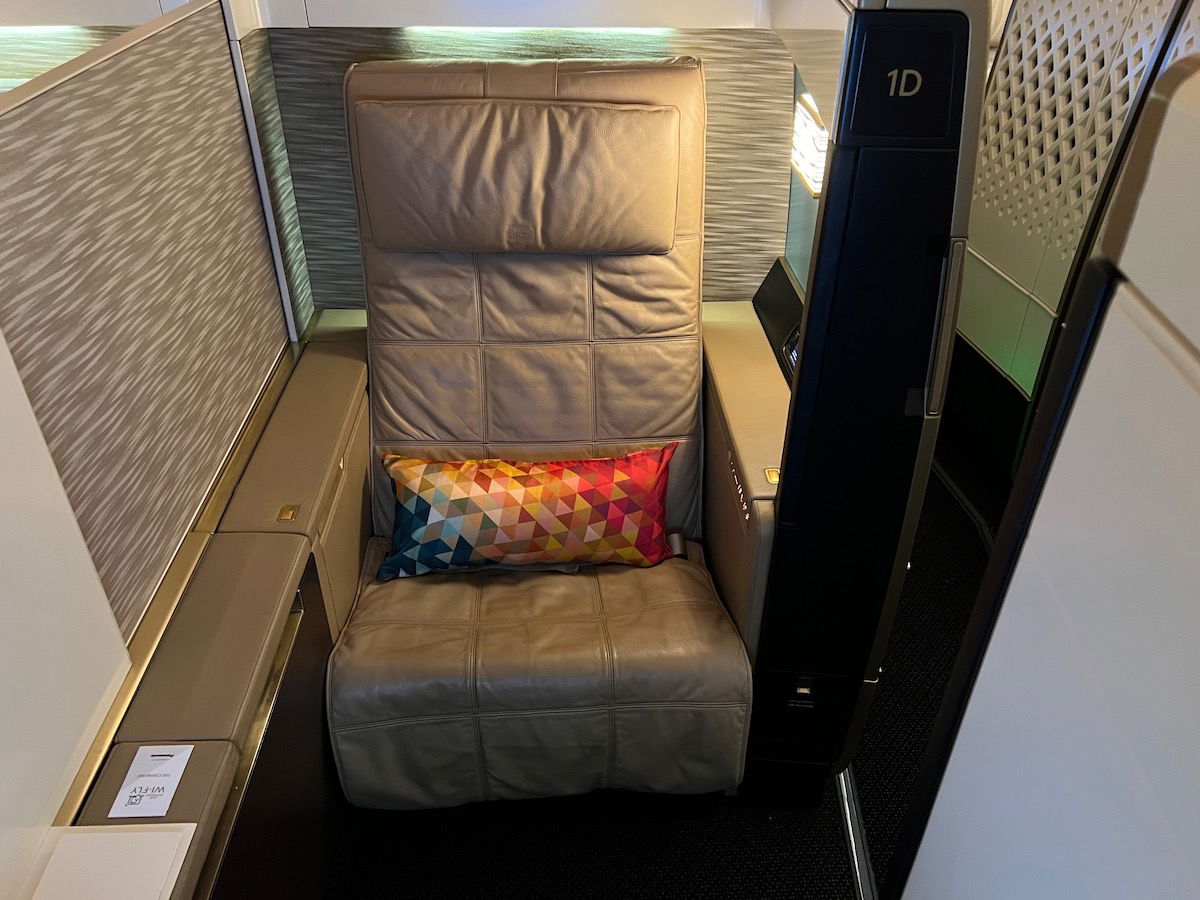 Redeeming Air Canada Aeroplan points on Etihad
For several months now, Air Canada Aeroplan hasn't had access to a vast majority of Etihad premium cabin award availability. It's still possible to redeem Aeroplan points for travel in Etihad economy, but there seems to be virtually no premium cabin award space.
This lack of availability applies both through aircanada.com and through Air Canada contact centers. While we've been told that the partnership with Etihad will continue, it's anyone's guess if/when we see premium award seats again. The whole situation is quite strange.
Redeeming American AAdvantage miles on Etihad
Historically, American AAdvantage has had access to most Etihad saver level award availability. Now, there have long been some quirks with these redemptions, with some awards being bookable online, and some awards requiring ringing up a foreign American Airlines call center to get access to the space. That seemed to be more a technological and point of sale restriction, rather than intentional blocking.
However, in recent weeks, the Etihad award space that American has had access to has changed:
American AAdvantage continues to have access to most Etihad economy award space, as well as most Etihad business class short haul award space
In most cases, American AAdvantage doesn't seem to have access to Etihad medium and long haul first and business class awards; however, that's not consistently the case
In some cases (and this is what's truly strange), American is able to book Etihad first and business class awards that aren't even available through Etihad Guest
American's foreign call centers no longer have access to extra award space on Etihad
What makes this all the more complicated is that American's website isn't accurately showing a lot of Etihad award space; some seats are actually available, while some are phantom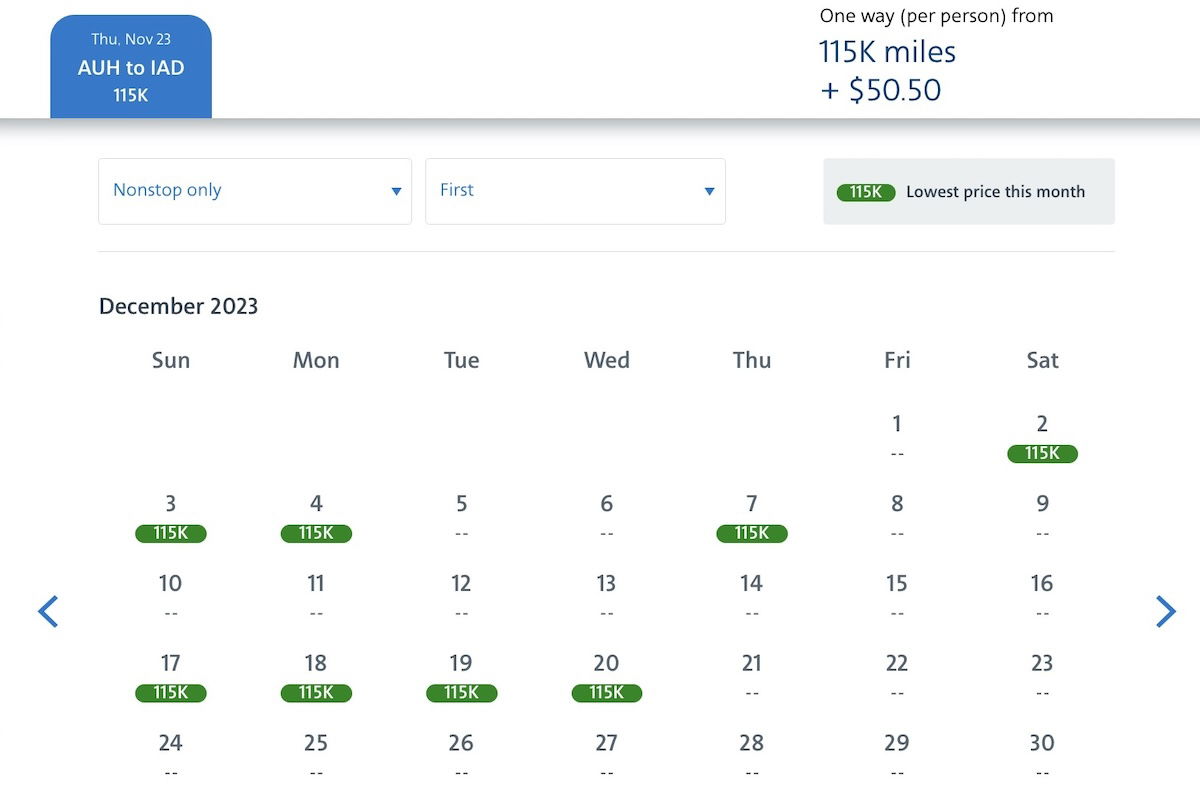 A couple of days ago I was under the impression that virtually no Etihad first and business class medium and long haul awards were available, while in the past 24 hours I've been able to use American AAdvantage miles for both an Abu Dhabi to London Etihad first class award, as well as a Brussels to Abu Dhabi Etihad business class award. The wildest part is that the first class award was on a flight where Etihad Guest wasn't even showing saver award space.
If you're trying to determine if aa.com availability on a flight is phantom award space, just go through the process of trying to hold an Etihad award on American's website. If it is phantom space (and isn't actually bookable), you'll get a message saying that "our system is having trouble."

If the space is actually available, you'll see a message saying "on request." Okay, technically it's possible that Etihad wouldn't confirm the space if you're only holding it, but in my experience this is an accurate reflection of what's bookable through AAdvantage.

What's going on with Etihad award availability?
It's hard to make sense of what exactly is going on with Etihad first and business class award availability at the moment. Nonetheless, let me try my best to analyze the situation.
Etihad's own frequent flyer program, Etihad Guest, seems to have changed up how it releases award availability in general. Back in the day, Etihad would be generous with making first and business class seats available as awards at the last minute, when a cabin had a lot of unsold seats. That's no longer the case, even through the Etihad Guest program.
I see nearly empty first class cabins in the days and weeks leading up to departure, and there's no award space. Now, that doesn't necessarily address why much of this space isn't bookable through partners, but is suggests to me there's a larger strategy shift.
It's entirely possible that Etihad simply has a new approach to award availability, and has decided that it wants to make most premium award seats available exclusively to members of its own program. As a consumer, I of course hate that, since I love taking advantage of award arbitrage opportunities, and booking through the programs that offer the best pricing. But if I ran a frequent flyer program, I'd probably do exactly the same, since you want to encourage people to participate in the "native" frequent flyer program.
Then there are the different situations with Air Canada Aeroplan and American AAdvantage.
In the case of Etihad awards with Air Canada Aeroplan points, clearly there's something going on between the two airlines. I don't know if it's a function of negotiating pricing, a technology limitation, or what. But Aeroplan seems to just not have access to Etihad premium space, for whatever reason.
The situation with American AAdvantage miles is different, though. AAdvantage now has access to some Etihad premium award space, but not all space. What's even more bizarre is that American has access to some award space that Etihad's own members don't even have access to. That's not something you often see, and seems almost more like a glitch or technological issue, rather than anything else.
There's one other interesting wrinkle here when it comes to Etihad partner awards. View from the Wing recently flagged how there was a memo to American AAdvantage agents, noting that "until further notice, requests to liaisons to confirm space on Etihad Airways (EY) is not permitted as EY is currently not approving any requests."
In other words, in situations where there's a schedule change due to Etihad's own fault, the airline is apparently unwilling to work with American to accommodate customers on other flights. This is a very bizarre and customer unfriendly approach for an airline to take, so I'm not sure what exactly is going on there. But I can't imagine that it's completely unrelated.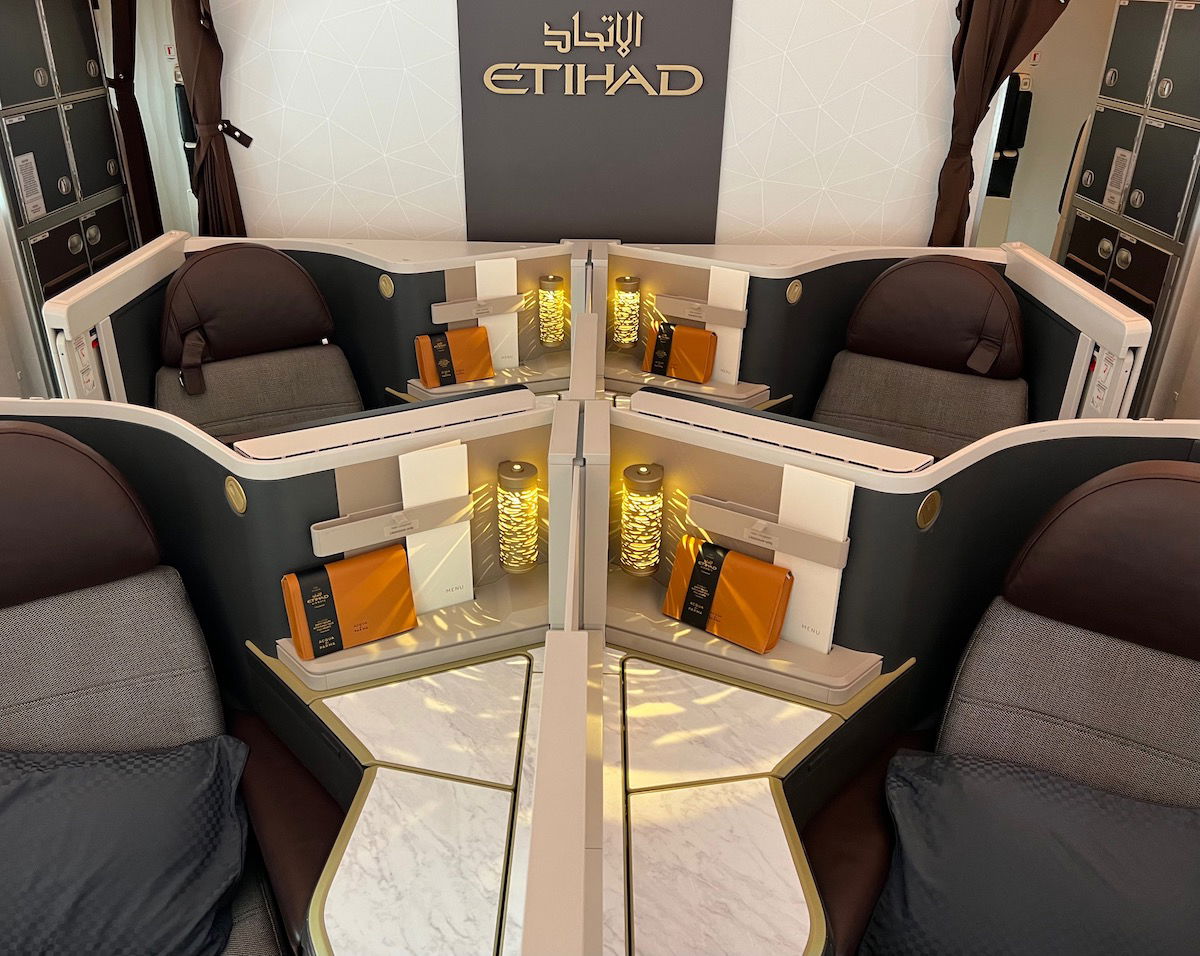 Bottom line
For whatever reason, a lot of Etihad award space isn't bookable through partners. Air Canada Aeroplan doesn't seem to have access to any premium Etihad award seats, while American AAdvantage only has access to some premium Etihad award seats.
On top of that, Etihad has generally changed how it releases award availability, even to its own Etihad Guest members. Etihad seems to release fewer award seats to its own members than in the past, especially last minute.
I'm not sure what exactly to make of all of this, but I figured it's worth acknowledging that all Etihad first and business class awards aren't bookable through Air Canada Aeroplan, and only some are bookable through American AAdvantage.
What do you make of the current Etihad partner award space situation?