Etihad has just announced that they'll be launching a second daily A380 flight between New York JFK and Abu Dhabi as of June 1, 2017.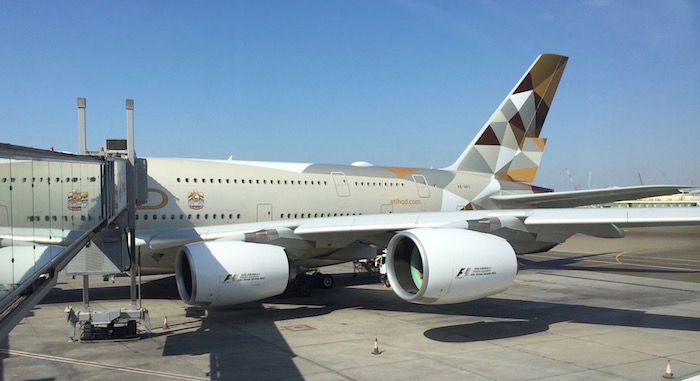 While Emirates ordered a total of 142 A380s, Etihad has only ordered 10, meaning the number of A380 destinations will be much more limited. So far Etihad is operating A380s to London Heathrow, New York JFK, Sydney, Melbourne, and Mumbai.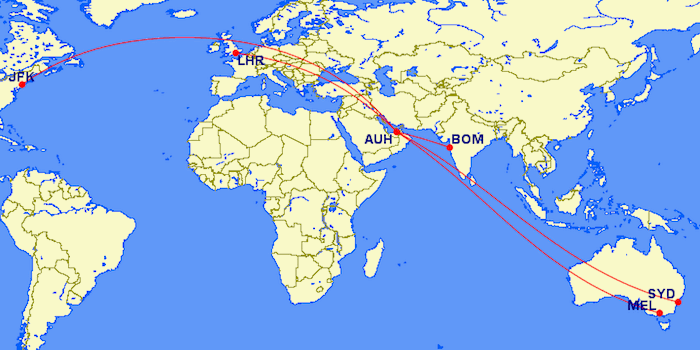 With two more A380s on order and scheduled to be delivered over the next year, I've been wondering where they'd send the plane next, and it seems we now have an answer.
Both of Etihad's daily flights to New York JFK will be operated by A380s as of June 1, 2017.
The flight presently operated by an A380 has the following schedule:
EY103 Abu Dhabi to New York departing 3:35AM arriving 9:35AM
EY102 New York to Abu Dhabi departing 3:00PM arriving 12:05PM (+1 day)
Meanwhile the additional frequency (presently operated by a 777-300ER) that will be operated by the A380 as of June 1, 2017, operates with the following schedule:
EY101 Abu Dhabi to New York departing 10:10AM arriving 4:30PM
EY100 New York to Abu Dhabi departing 10:45PM arriving 7:30PM (+1 day)
Nowadays award availability in Etihad's First Class Apartment is quite good, given American's recent devaluation.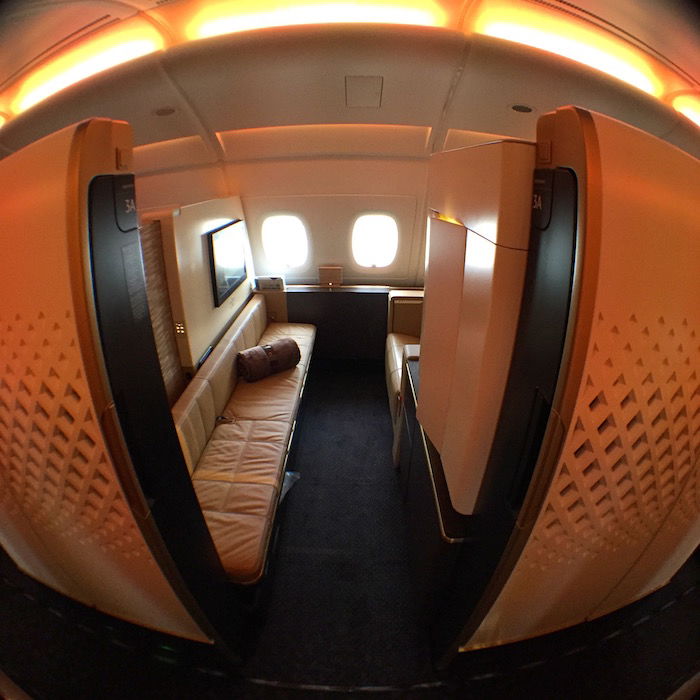 The best ways to book Etihad first class are through:
American AAdvantage for 115,000 miles one-way in first class
Etihad Guest for 117,700 miles one-way in first class
I've reviewed Etihad's A380 First Class Apartment several times, including between:
Etihad's A380 First Class Apartment is one of my favorite first class products in the world. While I've long been a fan of Etihad, they've truly revolutionized first class with the introduction of their A380 First Class Apartment. They're the first airline to have a single aisle configuration on an A380, meaning there's just one seat on each side of the aisle in first class.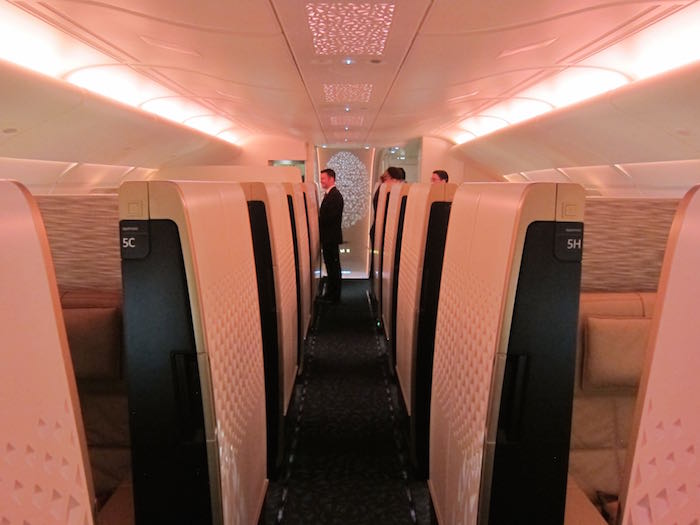 The Apartments are massive — you can actually close your door and walk around in each Apartment. Heck, I'm pretty sure you could host the whole first class cabin in your Apartment if you wanted to.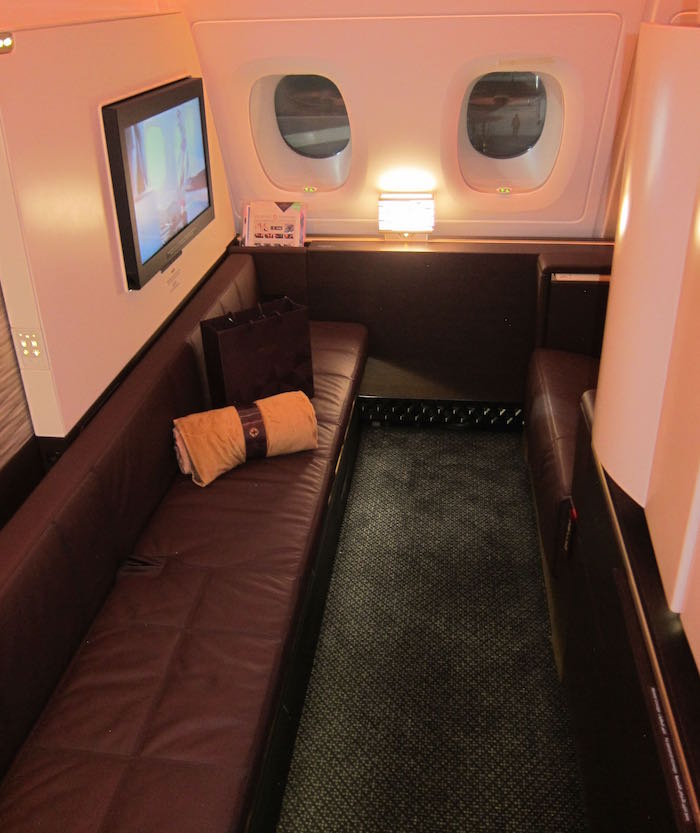 Etihad also has fantastic catering, and even have an onboard chef. The onboard chef has a "pantry" of sorts, so if you get a great chef they'll prepare you just about anything you could want. It doesn't get much better than that in the air!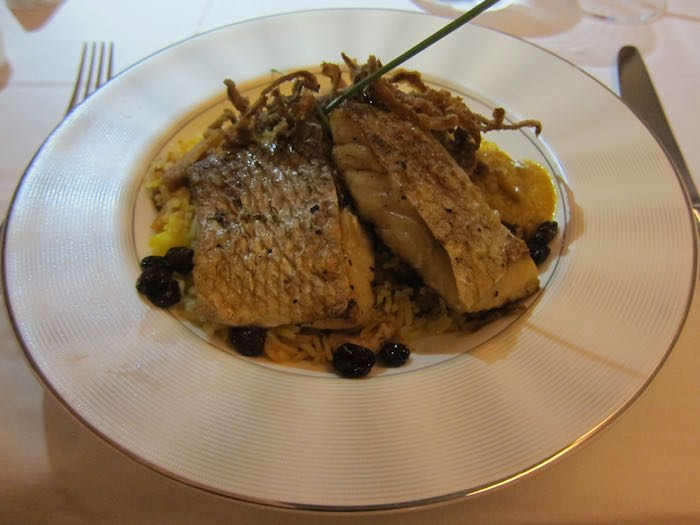 Etihad is also one of only two airlines to have an onboard shower in first class. While I prefer the Emirates shower suite, Etihad's isn't half bad either. 😉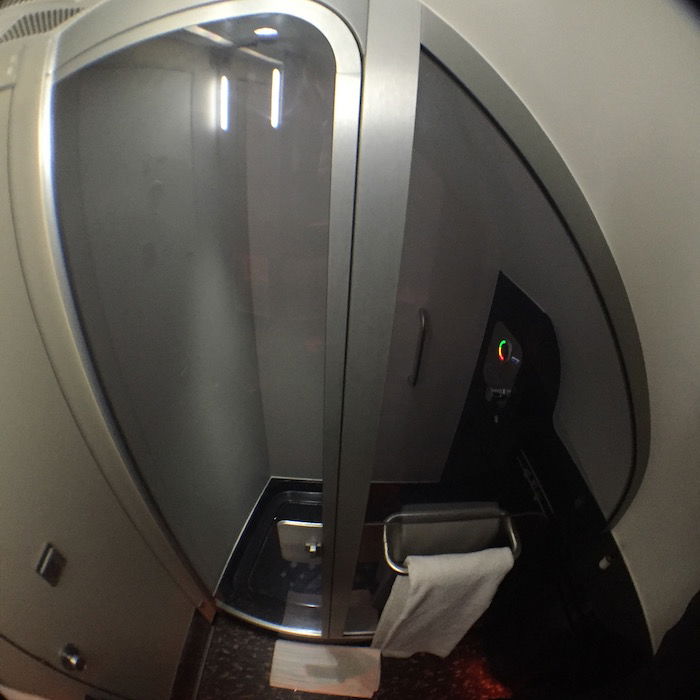 Lastly, Etihad has a lounge area between first & business class, which is a nice place to go and stretch your legs.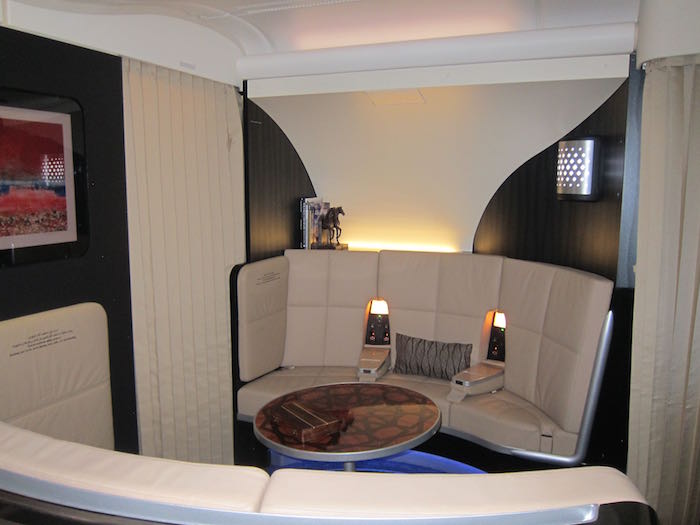 For me, Etihad's A380 has the single best first class hard product of any airline out there, so it's great to see the plane offered on more US frequencies.
Bottom line
I'm not surprised to see Etihad add another daily A380 frequency to New York. They recently opened a gorgeous new lounge there, which should have plenty of capacity to handle both A380 frequencies.
But the real reason they probably picked JFK for the second daily A380 frequency is because it probably has the most paid first & business class demand, along with London. While I was wondering if they'd eventually operate an A380 to LAX (especially given that they just opened a lounge there), it's my understanding that with Etihad's A380 configuration they couldn't fly it to LAX without some major payload restrictions.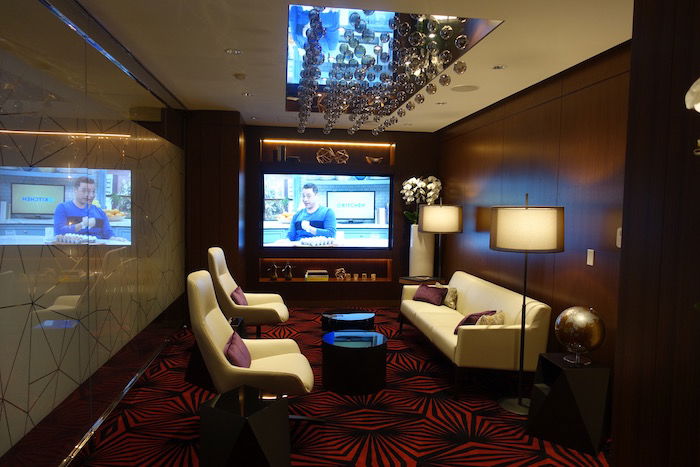 Etihad Airways Lounge LAX
What do you make of Etihad sending a second daily A380 to New York?