Etihad has been cutting costs significantly the past few years, and that has also included many route cuts. Looking at their US route network alone, Etihad has cut flights to Dallas and San Francisco within the past year. That means their remaining US destinations are Chicago, Los Angeles, New York JFK, and Washington Dulles.
Etihad has just revealed their latest US flight to get cut, and it represents their biggest capacity cut on a US route yet. Etihad will be canceling one of their two daily Airbus A380 flights between Abu Dhabi and New York as of October 1, 2018.
The airline has operated 2x daily flights to New York for several years. They used to operate one daily A380 and one daily 777, but as of last October they've offered twice daily A380 flights. Just a year after that capacity increase, they're cutting the second frequency altogether (which shows just how much they're lacking strategy, given that it's not like demand changed overnight).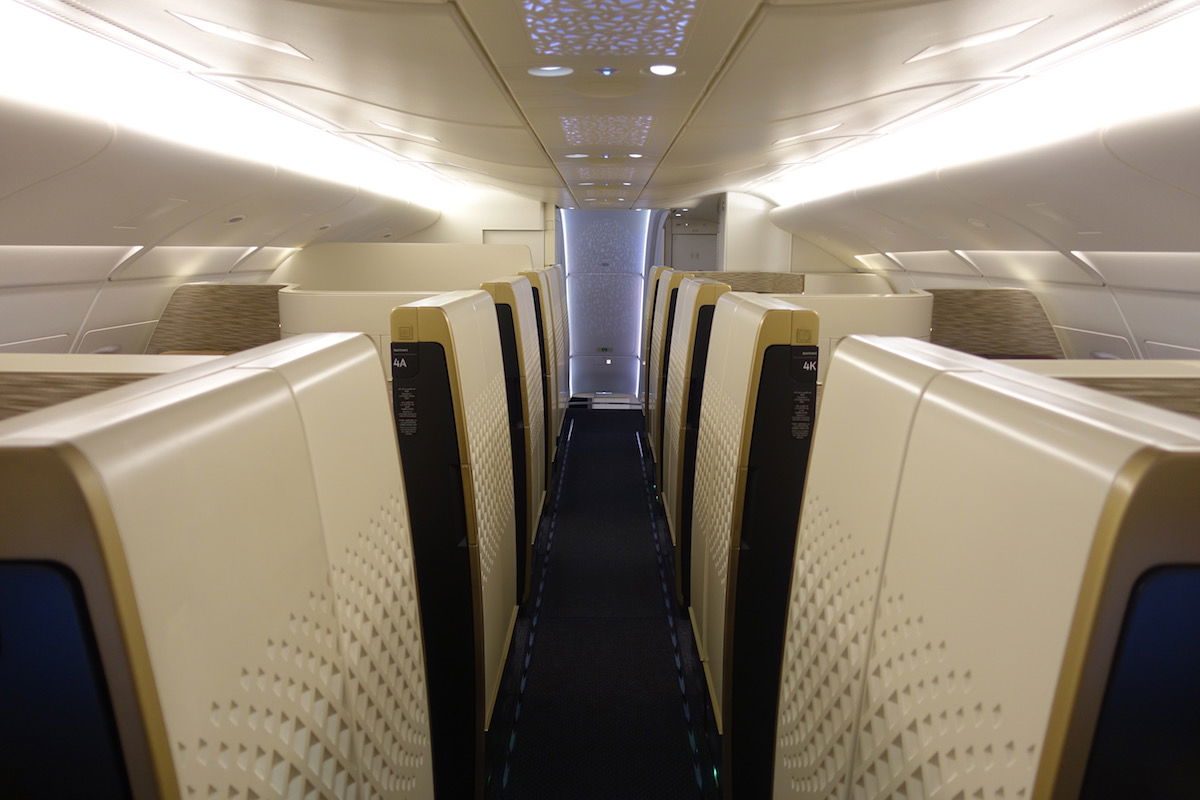 Etihad's A380 first class cabin
As of October, Etihad will offer a single daily flight between Abu Dhabi and New York, which will be operated by an A380 6x weekly, and by a 777 1x weekly (on Tuesdays). The flight will operate with the following schedule:
EY101 Abu Dhabi to New York departing 9:55AM arriving 4:10PM
EY100 New York to Abu Dhabi departing 10:55PM arriving 8:05PM (+1 day)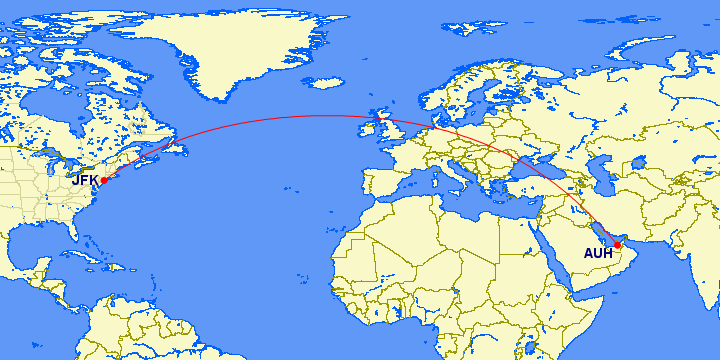 As of October 1, Etihad will be introducing a second daily A380 flight to Paris. I'm not sure if they have another route on which they plan on adding the A380, because presumably they have some extra wiggle room in the schedule given how much shorter the flight is. However, as of now I don't see any other increases loaded into the schedule.
The decision to cancel one of the daily A380 flights was clearly strictly a business decision, and has nothing to do with the recent settlement between the US and UAE regarding the Open Skies agreement, which essentially means "business as usual" for the Gulf carriers. However, I'd bet good money that the US airline lobbying groups will be along shortly to take credit for this route cut from Etihad. "See how effective our campaign was? We've convinced the Gulf carriers to pull out of the US, thereby protecting American jobs!"