Update: Emirates will launch A380 flights between Dubai and Muscat as of July 1, 2019, which is an even shorter flight than this.
Emirates is by far the world's largest operator of the Airbus A380. The airline has a total of 85 Airbus A380 aircraft in their fleet, with another 57 yet to be delivered, meaning eventually they'll have a fleet of 142 A380 aircraft.
So while most airlines operating the A380 have just a handful of them, Emirates has so many that they fly them just about everywhere. Emirates already has the title for operating the world's longest and shortest A380 routes. The world's longest A380 flight is from Dubai to Auckland spanning a distance of 8,824 miles. Meanwhile the world's shortest A380 flight is from Dubai to Kuwait City, spanning a distance of 530 miles.
Well, it seems that Emirates' sub-90 minute Dubai to Kuwait City flight wasn't short enough for them, and they've now announced the world's new shortest A380 flight.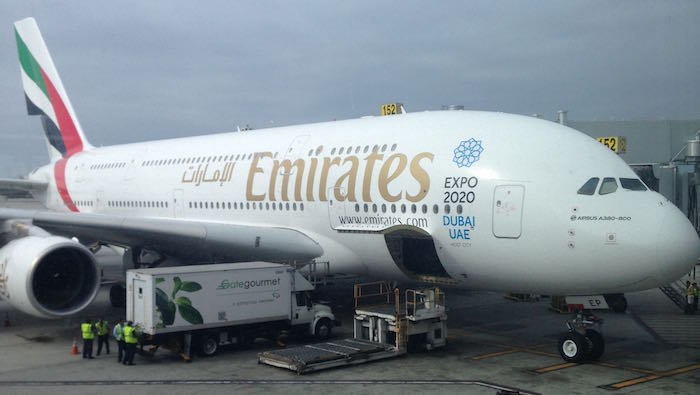 As of December 1, 2016, Emirates will launch daily A380 flights between Dubai and Doha. While Emirates has nearly a dozen daily flights between the two markets, the following flight will soon be operated by the A380:
EK841 Dubai to Doha departing 7:45AM arriving 8:05AM
EK842 Doha to Dubai departing 9:50AM arriving 12:00PM
The flight from Dubai to Doha covers a distance of 235 miles, and typically has a flight time of about 40 minutes. For context, this flight is over a hundred miles shorter than a flight between Los Angeles and San Francisco.
The A380 operating this route will be configured in a three cabin configuration, meaning it'll have 14 first class seats, 76 business class seats, and 429 economy class seats.
Of course Emirates' A380 is equipped with two shower suites for first class passengers, as well as an onboard bar. However, this might be the first ever A380 flight too short for anyone to enjoy those amenities.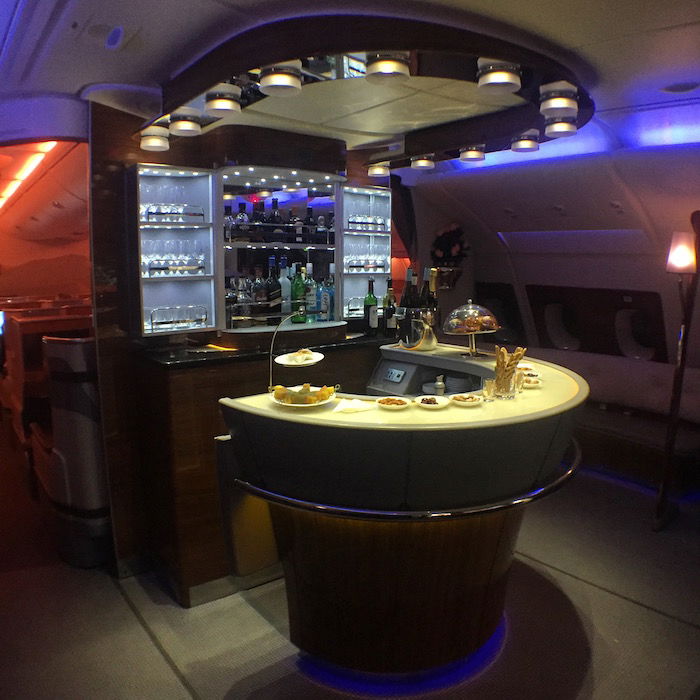 It's my understanding that showers were offered on the Dubai to Kuwait City flight, though they were prioritized by status, etc. With a flight time of 40 minutes (and the seatbelt sign on for probably half of that), something tells me they won't even allow showers on this one.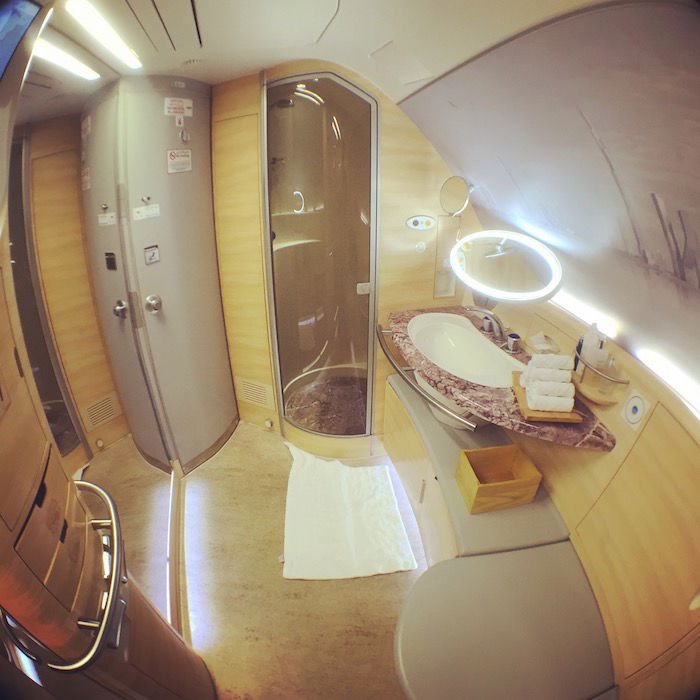 For a bit context, here's a map with the world's longest A380 flight next to the world's (new) shortest A380 flight.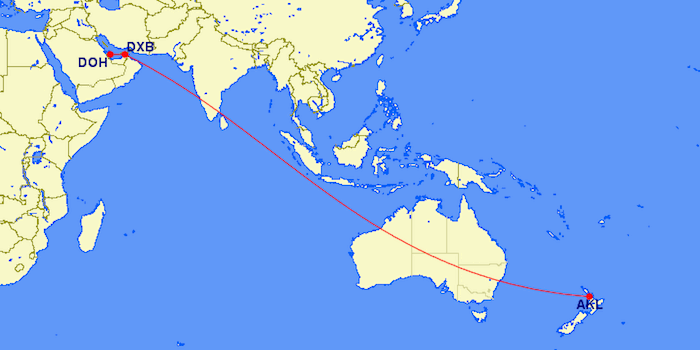 Given that D0ha is Qatar Airways' home, something tells me that Emirates operating the A380 on the route might just be a fun way for them to remind their competitor of how many A380s they have. 😉