While Emirates in general is growing at an extremely fast pace, it seems like their US growth lately has been almost unparalleled. Just so far this year:
While I get the added capacity to New York, the new Orlando route announcement caught me off guard. The addition of a second daily Dubai to Seattle flight kind of surprised me as well, since that's a route they've only added in the past few years.
Emirates adding second daily Dubai to Boston flight
Well, it looks like the US growth is continuing, as Emirates will operate a second daily Boeing 777-300ER flight between Dubai and Boston as of November 1, 2015.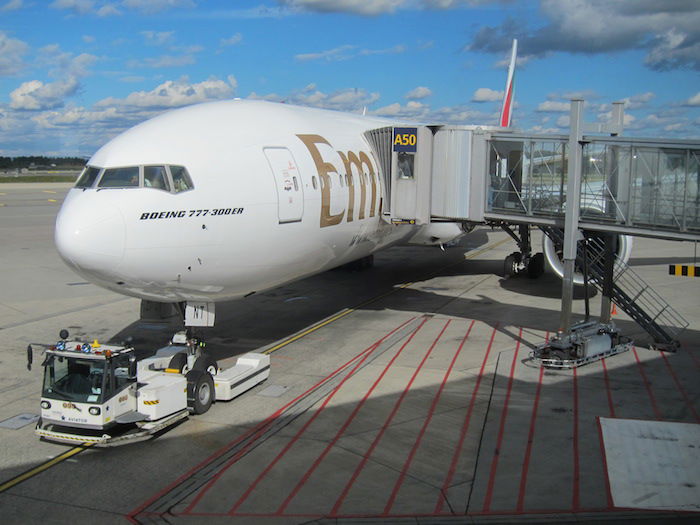 The new flight will operate with the following schedule:
EK239 Dubai to Boston departing 2:50AM arriving 8:10AM
EK240 Boston to Dubai departing 11:05AM arriving 8:15AM (+1 day)
This complements the existing daily flight, which operates with the following schedule:
EK237 Dubai to Boston departing 8:40AM arriving 2:00PM
EK238 Boston to Dubai departing 10:25PM arriving 7:35PM (+1 day)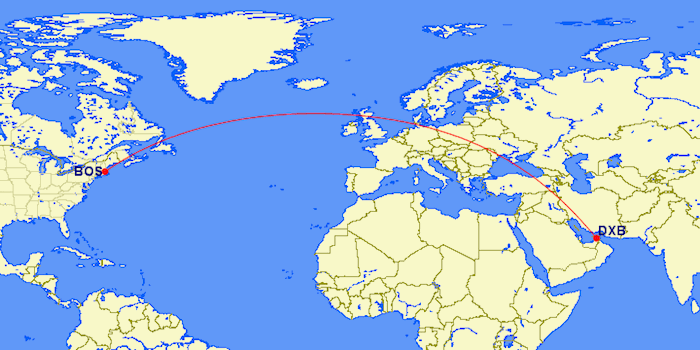 Keep in mind that Emirates only launched their first flight to Boston as of early last year, so seeing capacity double in such a short period is amazing.
Beyond that, up until a few years ago Boston was a market which didn't see much international service aside from Europe. Then we saw Japan Airlines add service to Tokyo Narita, Cathay Pacific will soon be launching service to Hong Kong, Hainan Airlines will be launching service to Shanghai, etc.
Is this growth being done out of pride?
There's a huge battle right now between the big three US carriers and the big three Gulf carriers over the Open Skies agreement. While I think the US airlines have a valid point in theory, they're making their argument so poorly, dishonestly, and tangentially, that I can't in good conscience support their side.
Now, not to be a conspiracy theorist, but I'm guessing we're about to see a ton of growth from Emirates in the US, and something tells me that lots of it is simply because Emirates can, as a way for them to thump their nose at the big three US carriers.
Increasing service on US route out of pride is nothing new to Emirates. After all, they started flying an A380 to Dallas around the same time that Etihad and Qatar added service from their respective hubs to Dallas, despite demand not justifying it.
So I wouldn't be surprised if a lot of this Emirates growth in the US is simply fueled out of pride, to try and aggravate the US carriers a bit more.
Bottom line
Kudos to Emirates for their US growth. The route choices do surprise me somewhat, but I'm sure there's at least some logic behind the growth. I would have guessed that Los Angeles or San Francisco would get a second daily flight before Boston.
What do you think Emirates' motivation is for starting a second daily flight to Boston?