Last August Cathay Pacific made a game of announcing their newest US destination. They said within a few days they'd announce service to one of the pictured destinations, which included Boston, Seattle, Miami, and Newark.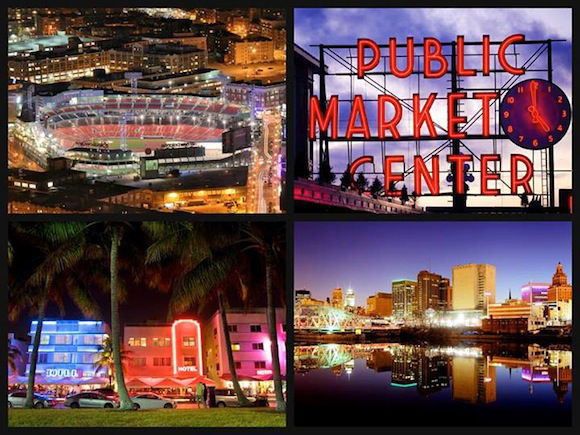 Their newest destination ended up being Newark, much to my disappointment (because it's not really a "unique" market, since they already have 4x daily flights to New York JFK.
Yesterday Cathay Pacific played a similar game on their Facebook and Instagram, having us guess their latest city. Their first picture made it pretty obvious the newest destination would be Boston based on the "red socks."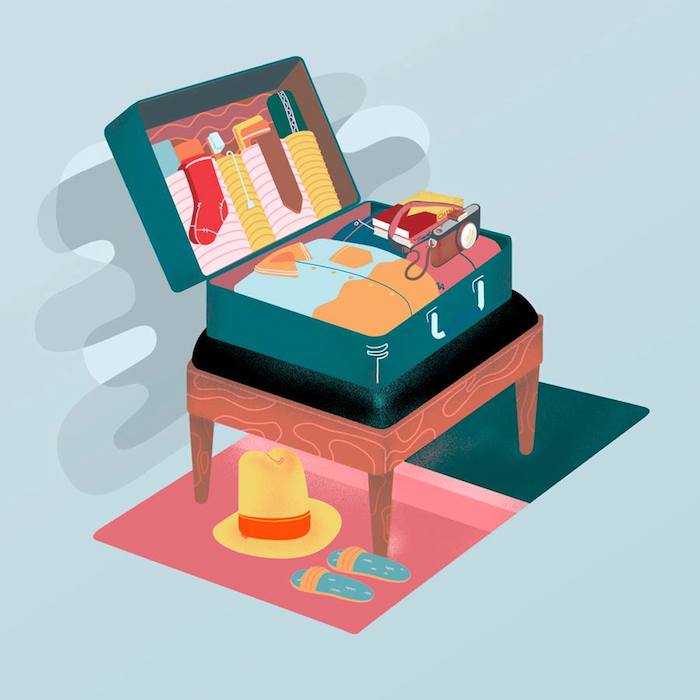 However, based on their second picture it seemed they were trying to trick us, as it had a coffee cup with a picture of what looked like the Space Needle.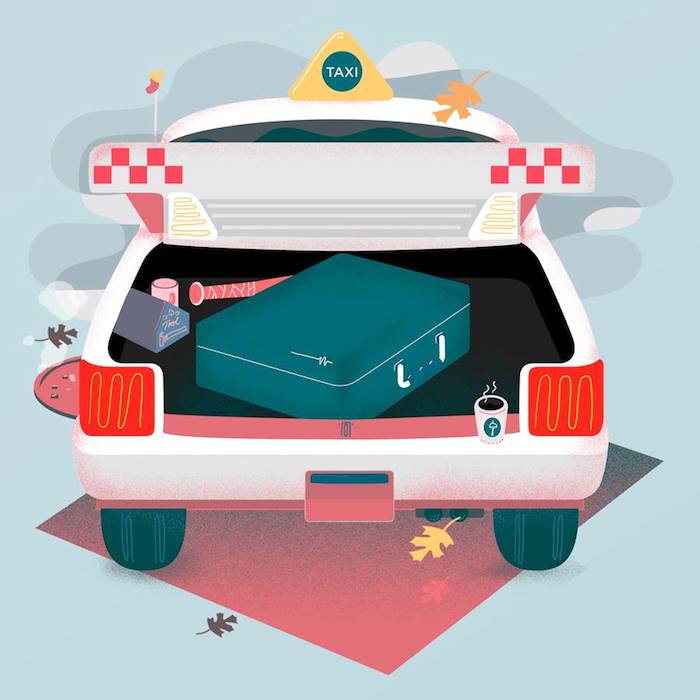 Cathay Pacific will launch new Boston flight
Fortunately they didn't keep us waiting very long, and Cathay Pacific has announced they will launch service to Boston Logan Airport as of May 2, 2015. This will be Cathay Pacific's sixth destination airport in the US, after Chicago, Los Angeles, New York, Newark, and San Francisco.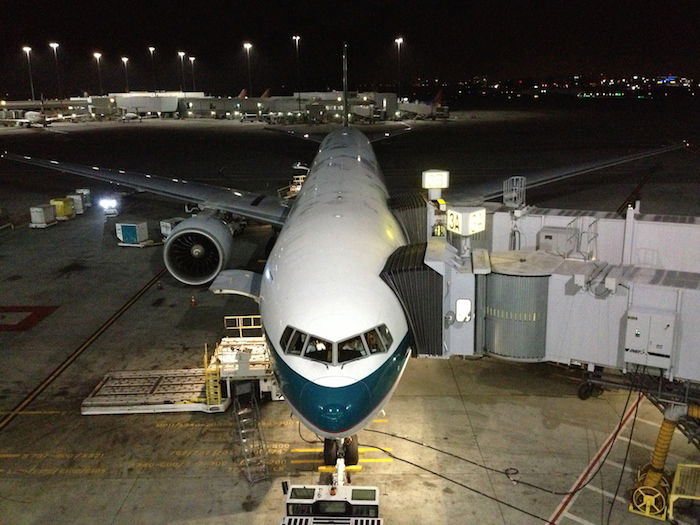 The new 777-300ER flight will operate 4x weekly, with the following schedule:
CX812 Hong Kong to Boston departing 6:00PM arriving 9:30PM
CX811 Boston to Hong Kong departing 1:45AM arriving 5:35AM
The flight will operate to Boston on Mondays, Tuesdays, Thursdays, and Saturdays, and will be operating from Boston on Tuesdays, Wednesdays, Fridays, and Sundays.
What's surprising on the surface is that the flight will be operated by a four class 777, featuring:
6 first class seats
53 business class seats
34 premium economy seats
182 economy seats
But when you think about it that actually makes sense. Boston's runway isn't especially long so there's a chance the flight might have to seasonally be weight restricted. As a result, flying the lighter/less dense aircraft makes sense, given that the plane has 75 fewer seats than the three class 777.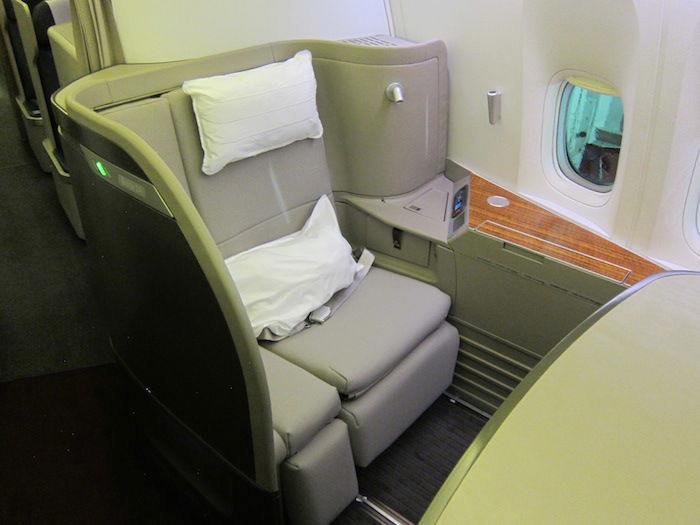 While Cathay Pacific is accepting reservations on the new flights, it doesn't look like they've opened award seats yet.
It surprises me that Boston makes sense
I'm sure they've done their research, but it does surprise me that they're picking Boston over Seattle. I was expecting them to launch Boston service when they get their Airbus A350s. There's no doubt there's a market there, but my assumption would have been that it's a "long and thin" route, given that there's not much connection potential there.
Meanwhile Seattle is a huge tech city, has a massive Asian population, is 1,500 miles shorter than the Boston route (so will have much lower operating costs), and is an Alaska hub, which is one of Cathay Pacific's partners. On the surface it sure seemed like it had more going for it as a Cathay Pacific 777-300ER destination.
So I'm sure they're right, it's just surprising.
Anyone else surprised by the new Boston route?