In October 2013, Emirates launched service between New York and Dubai via Milan. The awesome thing about the route is that you can fly it exclusively between New York and Milan if you want, since they have pick-up rights.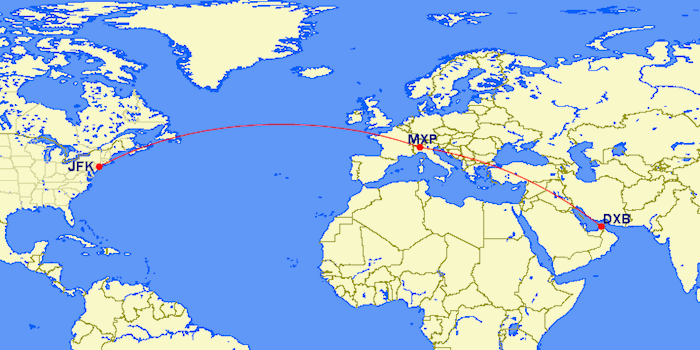 Of course US and European airlines weren't a fan of the route, since in many ways Alitalia, American, and Delta can't compete with Emirates.
Emirates will fly the A380 between New York and Milan
Well, it looks like Emirates is stepping up their game even further. As of June 1, Emirates will fly an Airbus A380 on their New York to Dubai route, which connects in Milan.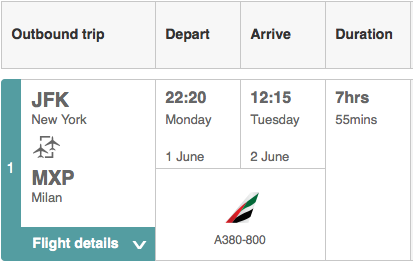 The flight operates with the following schedule:
EK206 New York to Milan departing 10:20PM arriving 12:15PM (+1 day)
EK206 Milan to Dubai departing 2:05PM arriving 10:10PM
EK205 Dubai to Milan departing 9:45AM arriving 2:20PM
EK205 Milan to New York departing 4:10PM arriving 7:00PM
With this addition, Emirates will offer 4x daily A380 service between New York and Dubai, which is insanely impressive.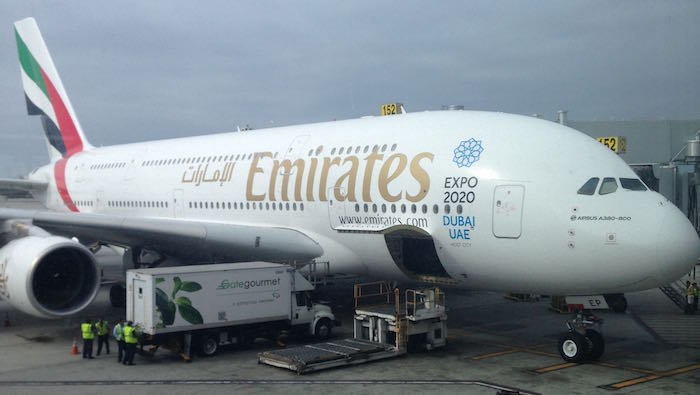 What's Emirates' motive for putting the A380 on the route?
Is there enough demand for an A380 between New York and Milan? I mean, I assume with low enough fares they can fill the plane. That being said, is it the most profitable way they could utilize the A380?
I think the simple answer is "who cares?" Emirates sure as hell doesn't.
Emirates put the A380 on the Dallas to Dubai route as of October 1, 2014. There's no way they did that because the demand was actually there. After all, they put a 777-200LR on the route previously, so if they wanted a capacity boost they would have just put a 777-300ER on the route, which is already quite a bit of extra capacity. The flight has rarely been more than half full since the upgauge. When I flew it a couple of weeks ago the upper deck (all of first and business class) had about as many passengers as flight attendants.
So why did they do it? Clearly because Etihad and Qatar Airways started Dallas service around the same time, and they wanted to remind them who's boss.
In this case it wouldn't surprise me if this is simply intended to be a slap in the face to US and European airlines, given their current Open-Skies kerfuffle.
Bottom line
This is a really cool route upgrade. Not only is this now the only plane between the US and Europe with a shower aboard, but this also represents a big upgrade in terms of the business class product.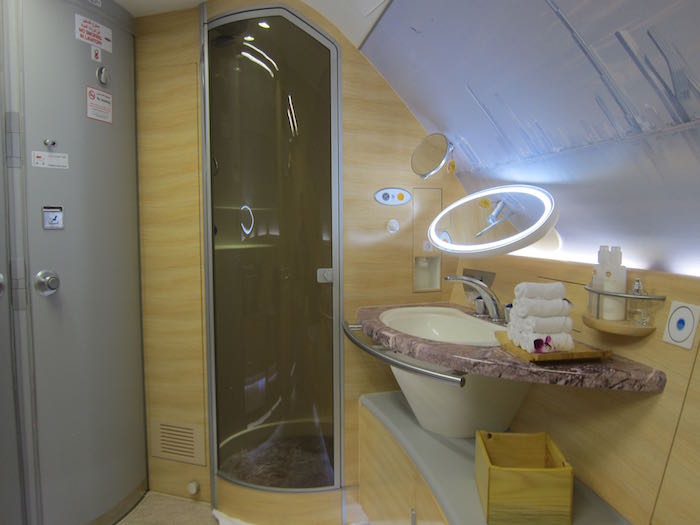 Emirates has fully flat staggered business class seats on the A380, while they have a (slightly) angled product with a middle seat on the 777. So this is great news for all premium cabin passengers.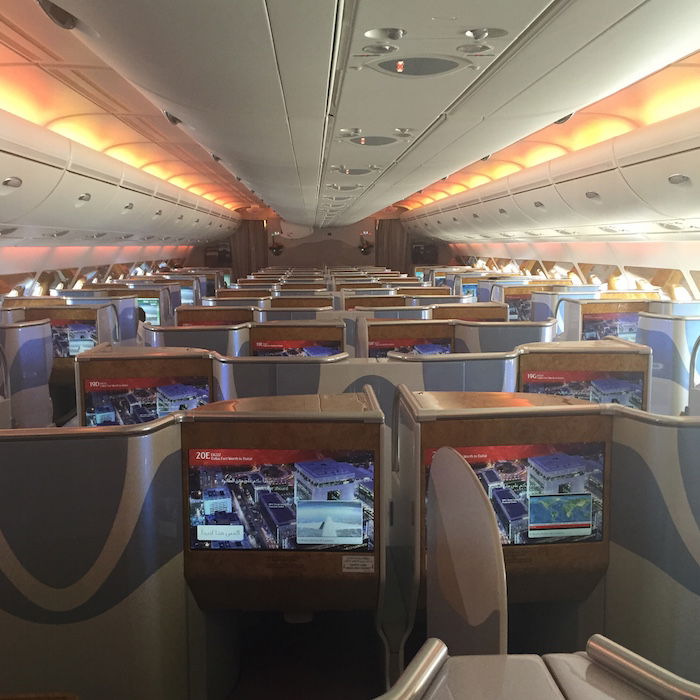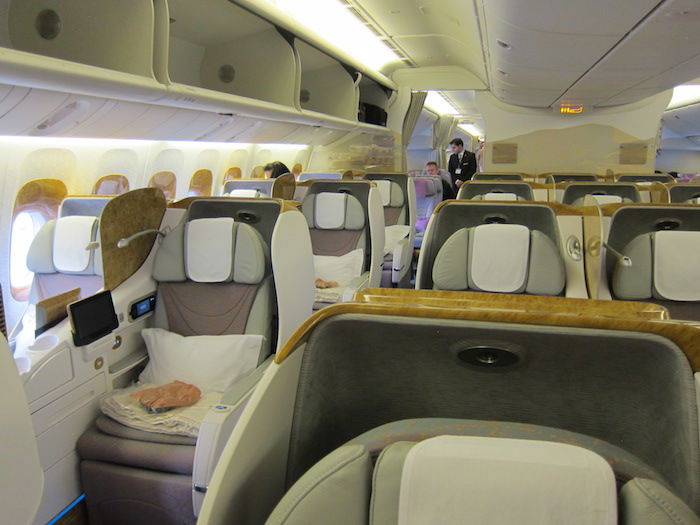 Do you plan on flying Emirates' A380 between New York and Milan?