In February I posted about the Dallas/Fort Worth International Airport board being asked to approve construction for a new gate which could accommodate the A380. This would be completed by October 1, 2014, the anticipated date that the unnamed airline would begin A380 service to DFW.
My money was on it being either British Airways or Qantas. Dallas is a huge American hub, so when you're launching A380 service you'd think having connecting feed from that airport would be important.
The only other airline that I thought was even a possibility was Emirates. I wrote the following about them:
I think Emirates is highly unlikely, since they don't partner with American, so therefore they'd be relying almost solely on passengers originating or terminating in Dallas. Also, they only fly a 777-200LR to Dallas, so aren't even flying their larger 777-300ER to Dallas, which suggests they don't think the demand and/or yields are there.

Why do I think it's even a possibility? Well, the two other Middle Eastern "giants," Etihad and Qatar, are launching service to Dallas this year, so Emirates could just be sending them a message that they're the Middle Eastern "alpha male." And Emirates does have the largest A380 fleet of any airline, so it wouldn't proportionally be as much of a fleet commitment for them as it would be for other airlines.
The new service was finally revealed today, and it will indeed be Emirates launching A380 service to DFW Airport as of October 1, 2014.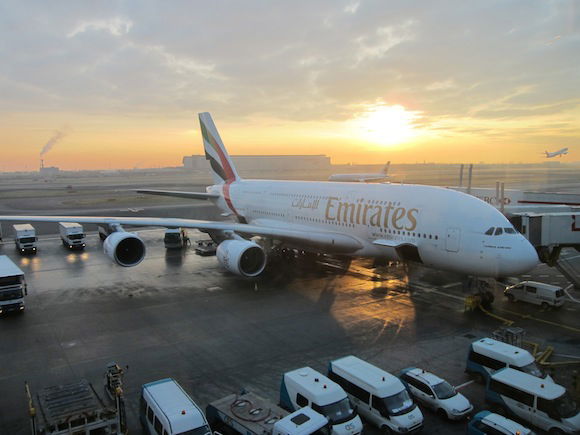 I guess this really shouldn't be surprising. On one hand I have a hard time imagining the A380 couldn't be better utilized elsewhere, but really this is just a power play by Emirates. Qatar Airways is launching service from Doha as of July 1, and Etihad is launching service from Abu Dhabi as of December 3, so I guess this is Emirates' way of welcoming them into the market.
For what it's worth the aircraft type has already been loaded into the GDS, and should appear for reservations starting October 1, 2014.

What do you guys think of the announcement? Surprised, or did you expect this?