It seems to be increasingly common for the Gulf carriers to buy stakes in foreign airlines. For example, Etihad owns a stake in several airlines, including airberlin, Alitalia, Jet Airways, Virgin Australia, etc. Meanwhile last year Qatar Airways bought a 9.99% stake in IAG, the parent company of British Airways, Iberia, and Aer Lingus. Earlier in the year they announced that they'd be increasing that stake to 15%.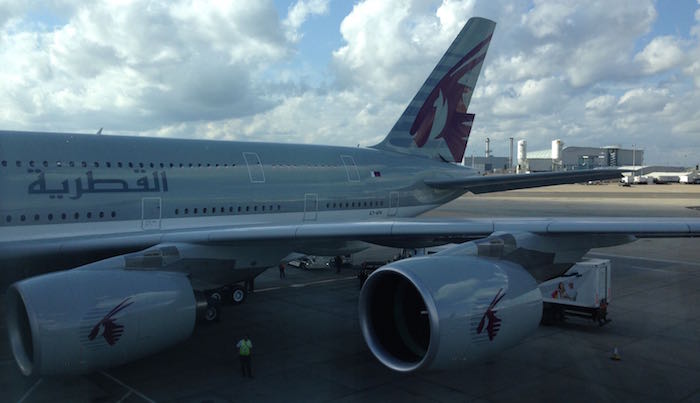 Qatar Airways A380 at London Heathrow
I suspect the motivation for Gulf carriers investing in foreign airlines is primarily twofold:
The Gulf countries are looking for ways to diversify their assets and develop economies that are sustainable long term, long after oil runs out (decreased oil revenue is already impacting Gulf countries); the Gulf countries, much like China, like to invest abroad
The Gulf carriers are constantly fighting political battles when expanding, given how many foreign airlines selectively don't want to compete with government owned/subsidized airlines in the Gulf; by buying stakes in other carriers, the Gulf carriers are increasing their soft political power
With that in mind, Qatar Airways has just announced their newest major investment. Qatar Airways will buy a 10% stake in LATAM, a deal valued at $613 million.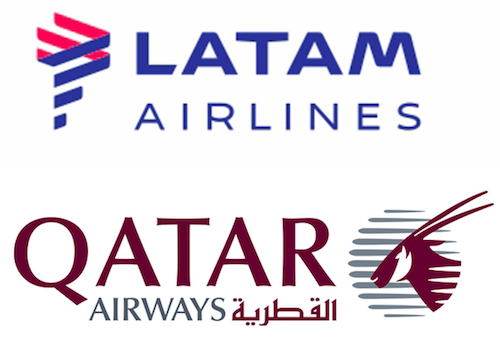 Per Qatar Airways' press release:
LATAM Airlines Group S.A., Latin America's leading airline group, and world-class airline Qatar Airways, both members of the oneworld alliance, announced today that they have entered into a subscription agreement providing for Qatar Airways to acquire up to 10 per cent of LATAM's total shares, which will be acquired in connection with a capital increase.

As provided for in the subscription agreement, LATAM Airlines Group will hold an Extraordinary Shareholders Meeting no later than 2 September, 2016 to propose a capital increase in the amount of US$613 million through the issuance of new shares at a price of US$10 per share.

The announcement was made at the Farnborough International Air Show in England, by both airlines' CEOs: His Excellency Mr. Akbar Al Baker, Group Chief Executive of Qatar Airways and Mr. Enrique Cueto, CEO of LATAM Airlines Group.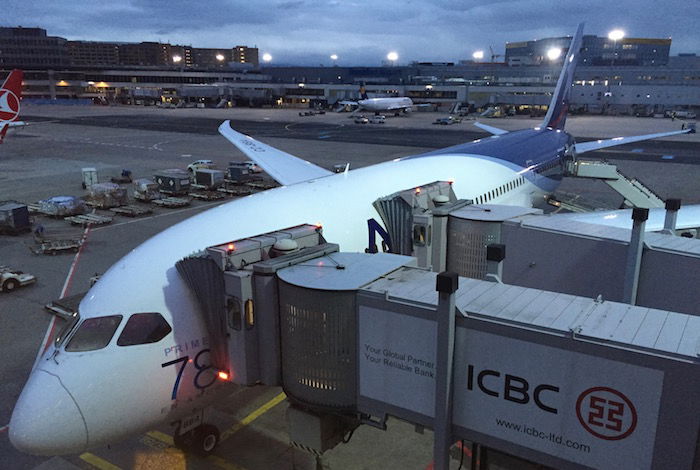 LAN 787 at Frankfurt Airport
Here's how the leaders of both airlines expressed their perspective on the new investment:
"LATAM represents an exciting opportunity to invest and support the development of our long-term relationship. As a leading airline in Latin America, and key member of oneworld, this investment provides potential opportunities for Qatar Airways' global network, alongside our successful investment in IAG," said His Excellency Mr. Akbar Al Baker, Group Chief Executive of Qatar Airways.

"We are proud to announce Qatar Airways as a new shareholder of LATAM, reaffirming our bond as existing members of theoneworld alliance. This investment recognises LATAM's achievements and supports our project for the future. In addition to strengthening our financial position, it will allow us to explore new opportunities for connectivity with Asia and the Middle East, as well as other potential areas of cooperation," said Mr. Enrique Cueto, CEO of LATAM Airlines Group.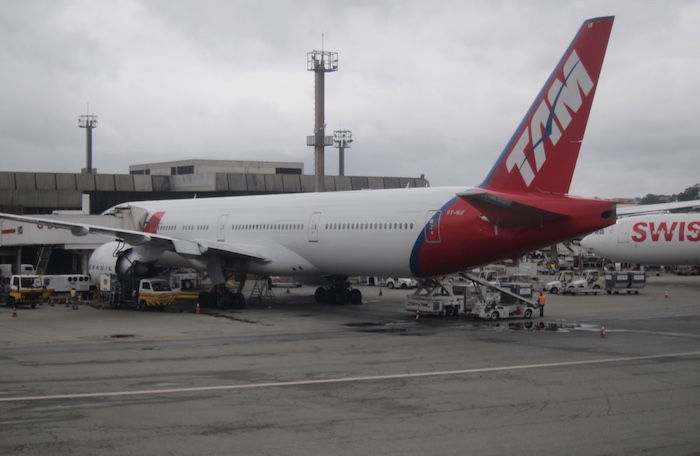 TAM 777 at Sao Paulo Airport
I wouldn't necessarily assume the airlines will suddenly work much more closely together, as it's very possibly this is simply intended as an investment and to strengthen Qatar's soft power. For example, not much has changed between British Airways and Qatar Airways since Qatar's investment.
But at the same time there certainly could be merit to them working more closely and codesharing on more routes. The fastest way from much of South America (Sao Paulo, Santiago, etc.) to much of Asia is through the Middle East.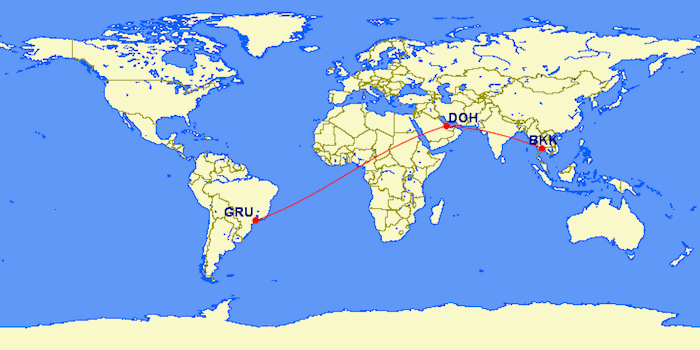 So in theory LAN and/or TAM could launch flights to Doha and then codeshare with Qatar from there, or perhaps Qatar could expand their frequencies to South America. They've already said they intend to fly to Santiago, though nothing further has been announced in that regard.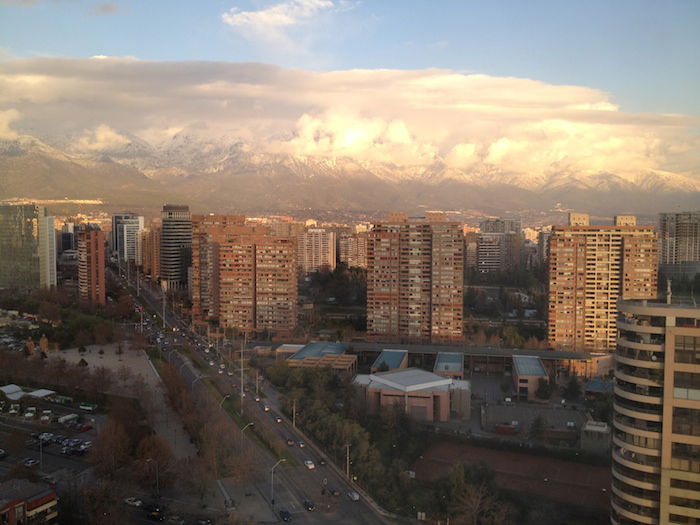 Santiago, Chile
Bottom line
This is an interesting investment for Qatar Airways. Presumably the primary intent is for Qatar to diversify their assets and perhaps gain a bit more soft power with governments and/or the oneworld alliance (which Qatar has repeatedly threatened to leave). However, there's also certainly merit to an expanded partnership between Qatar and LATAM, though that could occur regardless of whether or not they invest in the carrier.
What do you make of Qatar purchasing a 10% stake in LATAM?