While it has been a tough period for the airline industry, we're seeing a surprising number of new airline startups. For example, this spring we saw both Avelo Airlines and Breeze Airways launch.
It looks like another airline could potentially just be a few weeks from commencing operations, and this carrier could even partner with American Airlines. I still find this new airline to be rather strange, but let's recap the latest we know about the concept, since it seems the people behind this are quite serious.
The basics of Connect Airlines
Connect Airlines is a new North American airline that was officially announced in April 2021, with plans to launch this fall:
While flights aren't yet on sale, the airline intends to launch operations in October 2021
Connect Airlines intends to connect Toronto Billy Bishop City Airport (YTZ) with airports in the Northeast and Midwest of the United States, and the airline might even operate some domestic flights within the United States
Connect Airlines' primary hub will be in Toronto, and the airline will have pilots and flight attendants based there; despite that, this will be a US airline, which is why the airline could operate flights within the United States, but not flights within Canada
The airline will use Q400 turboprop aircraft for these routes, which will be acquired from Flybe, the UK airline that went out of business last year (the name of the airline is a funny coincidence, or something — Connect Airways was the name of the consortium that was going to save Flybe, and now Connect Airlines will launch, which is an unrelated airline that will take over Flybe's planes)
Connect Airlines' Q400s will feature a total of 74 seats, which is a rather comfortable layout for these planes, as they are usually configured with 76+ seats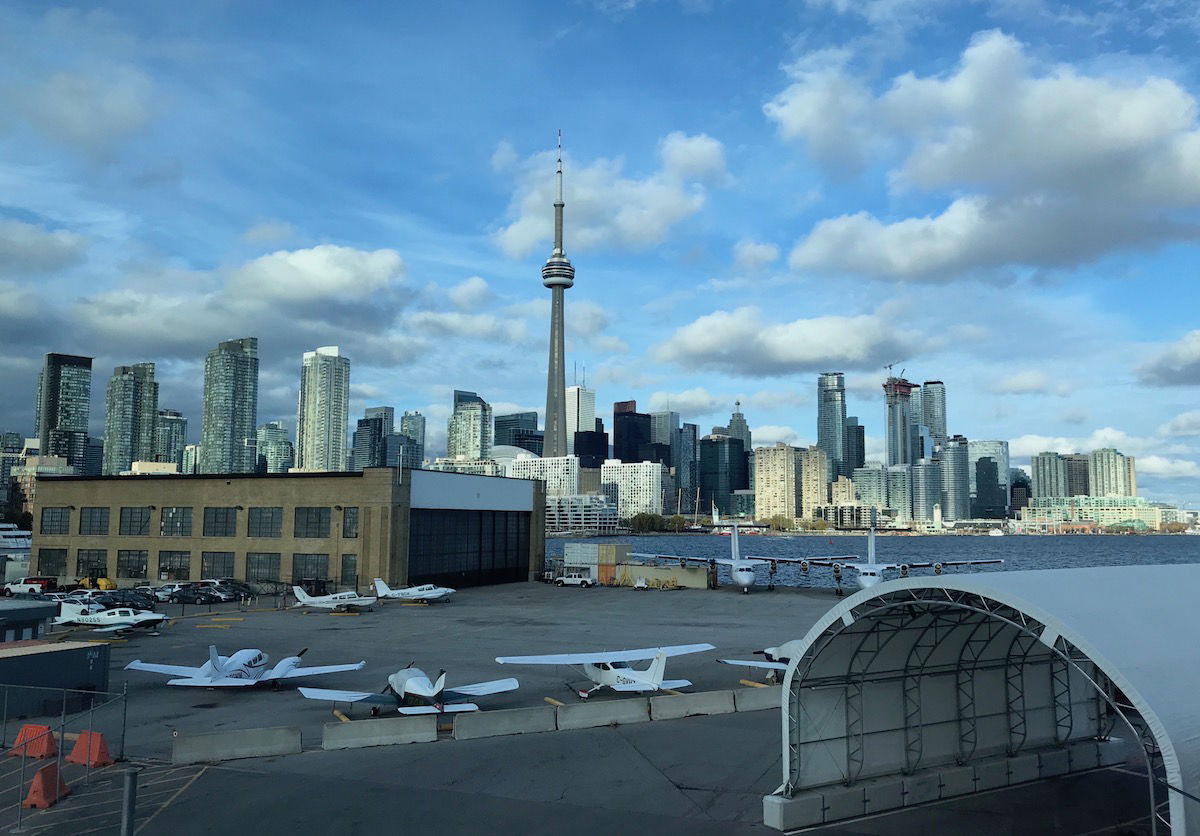 Who is behind Connect Airlines?
Connect Airlines is a new concept from Waltzing Matilda Aviation (WMA), which is a Boston-based FAA Part 135 jet charter operator that has been working on acquiring an FAA Part 121 scheduled services air operators certificate. And yes, WMA is indeed named after that Australian song…
The CEO of Waltzing Matilda Aviation is John Thomas, who has been in the aviation industry for 35 years, and who is a former executive at Virgin Australia. As Thomas describes the plans for this airline:
"We are passionate about how aviation brings people, cultures and business together. Especially in these challenging times, we are committed to delivering the world's most rewarding premium travel experience with safety, service, convenience and reliability."
This is a copy of Porter's business model
Look, I've gotta say, Connect Airlines has a really smart business model. I can't believe no one has ever thought of the idea of using Toronto Billy Bishop City Airport as a hub for transborder flights with turboprop aircraft, all while offering a premium experience. 😉
Oh wait, that's exactly what Porter Airlines' business model is. The airline operates out of the same airport, with the same planes, to the same destinations, offering the same kind of experience.
Now, in fairness, Porter Airlines suspended operations in March 2020 due to travel restrictions, and still hasn't restarted flights. That being said, the airline is no doubt making a return. Beyond that, Porter is pursuing a whole new additional business model in the coming years — the airline has ordered up to 80 Embraer E195-E2s, which will be used to launch flights out of Toronto Pearson Airport (YYZ), and beyond.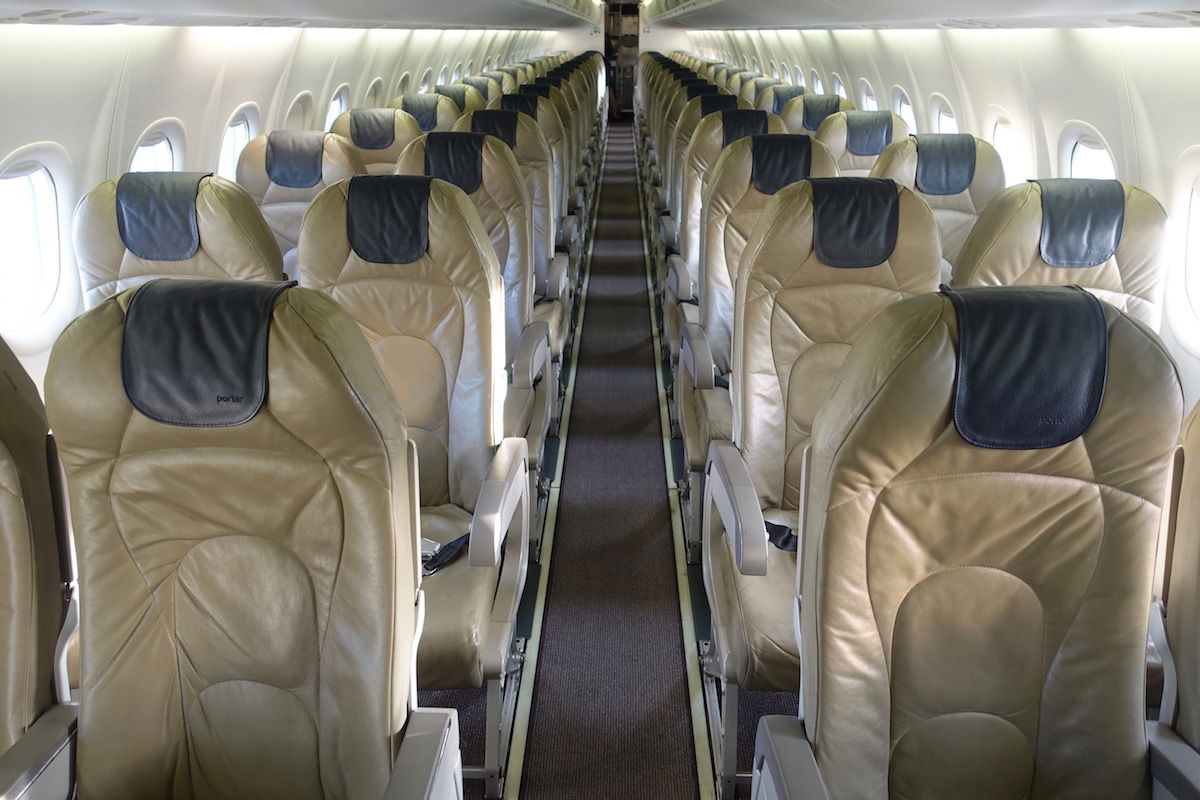 Connect Airlines plans American Airlines partnership
Here's a fascinating angle. Regulatory filings reveal that Connect Airlines has already reached an interline agreement with American Airlines, and on top of that the two airlines are working on forming a codeshare agreement pre-launch.
With this, we could potentially expect:
Connect Airlines will fly to American Airlines hubs, including Chicago and Philadelphia, to provide connectivity for American Airlines
We could even see frequent flyer program reciprocity between American Airlines and Connect Airlines, allowing AAdvantage members to earn and redeem miles for Connect Airlines flights
I'm not totally sure I understand what American Airlines is gaining here:
American also flies to YYZ from most of its hubs, so I guess the argument is that YTZ would attract a different customer base, though I question to what extent that's true for connecting itineraries; I suppose American couldn't serve YTZ directly, since American Eagle no longer has turboprops
Personally I'd love to see American form a partnership with Porter Airlines, especially as the airline takes delivery of Embraer aircraft, and expands its network; this would be great, since United has Air Canada and Delta has WestJet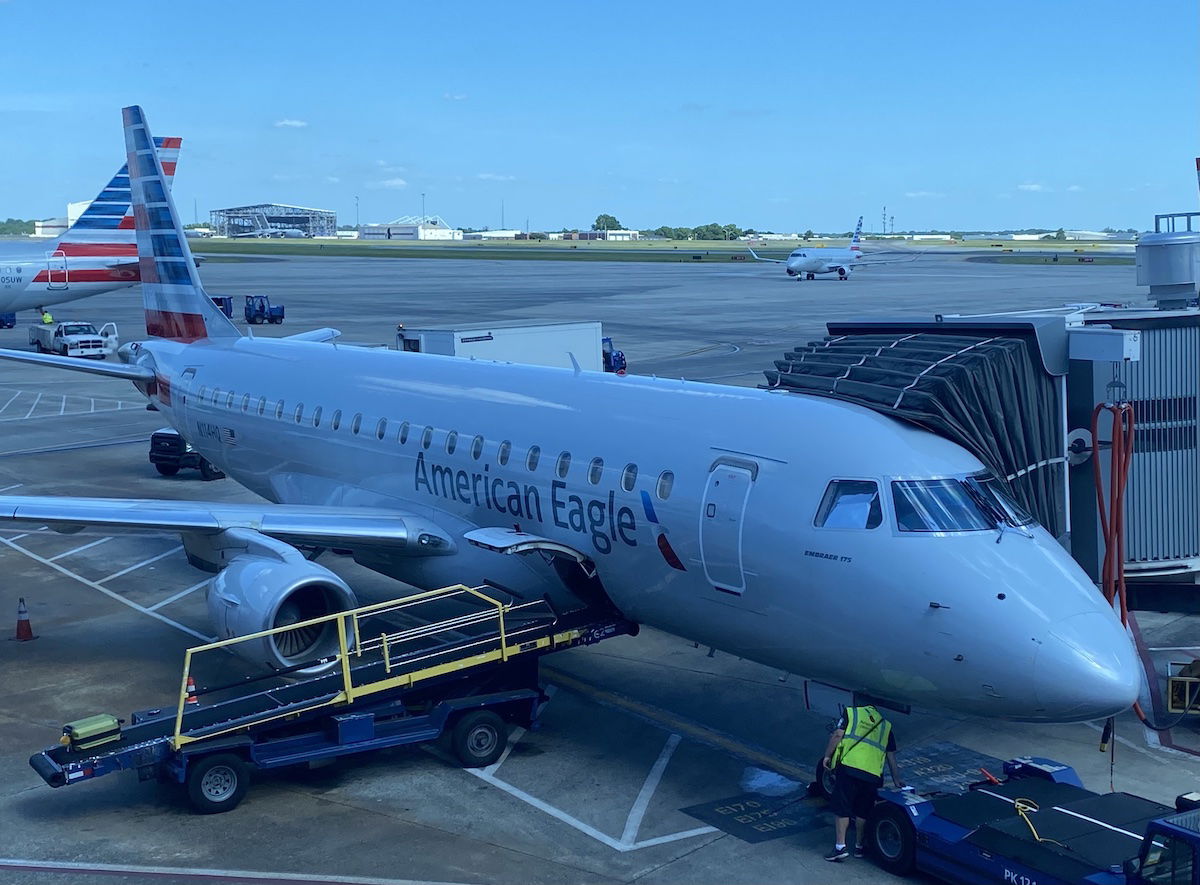 I'm confused, curious how this plays out
I don't even know what to think of Connect Airlines. I'm just confused. I don't think we've ever seen such a blatant copycat startup airline in the history of aviation. The airline is replicating what Porter has done, and I'm not sure to what end, exactly?
Porter was also heavily targeted at business travelers, and with business travel likely down for a while, as well as challenges with international travel, this seems like a strange time to launch an airline like this. On top of that, Connect has a disadvantage compared to Porter — the airline won't have as many slots, won't have domestic connectivity from within Canada, and won't have as much name recognition or as broad of a network.
Bottom line
Connect Airlines is a new airline startup that hopes to launch in October 2021, operating flights between Toronto Billy Bishop City Airport and points in the United States with Q400 aircraft (the airline may also eventually operate some domestic flights within the United States).
Best I can tell, Connect Airlines hopes to essentially replicate Porter Airlines' business model, capturing the "day-tripping business traveler" market, which is questionable, to put it mildly. It's also interesting that Connect Airlines allegedly intends to partner with American Airlines — at a minimum the two airlines will interline, and they are working towards a codeshare agreement.
What do you make of Connect Airlines?