I've written before about Connect Airlines, an airline startup that intends to fly Bombardier Q400s from Toronto Billy Bishop City Airport (YTZ) to destinations in the United States. The airline is essentially trying to replicate what Porter Airlines has done out of the airport.
While Connect Airlines is a couple of years late with launching operations, the airline claims to be on track to start commercial flights before the end of 2023. And to add some credibility to the concept, it looks like American Airlines is not only planning on partnering with the airline, but also plans on investing in it?!
Connect could get American investment & partnership
Going back as far as 2021, Connect Airlines stated that it planned to have a partnership with American Airlines, meaning there would be reciprocal points earning and redemption opportunities, along with the potential for a codeshare agreement.
This announcement came from Connect Airlines' side, so it was anyone's guess how legitimate those claims were. Well, as it turns out, there could be more than just a partnership between the two airlines.
As first reported by Seth Miller, in a recent Department of Transportation (DOT) filing, Connect Airlines revealed that "a major U.S. airline will become a shareholder in Connect with the stated intention of taking a larger position over the next three years."
This investment will reportedly come after the airline receives FAA approval to operate, because at that point, the company plans a $40 million Series B equity raise to fund its operation. It sounds like American Airlines will be part of that.
Suffice it to say that having a partnership with American and even an equity investment from American gives the carrier a huge amount of legitimacy, compared to, say, Global Airlines.

What does American gain from Connect?
Competitively, I can see why American would be interested in investing an airline that has something to do with Canada, since it's a country where American lags its competitors:
United and Air Canada have a joint venture for transborder flights, and both airlines belong to the Star Alliance
Delta and WestJet have a partnership, and while the airlines called off their joint venture, they still partner
American is the only one of the "big three" US airlines that doesn't have a partnership with an airline primarily operating to or from Canada
While I absolutely think Connect Airlines is a "legitimate" startup, I'm skeptical of the carrier's chances of success:
The airline is doing nothing unique, and is just copying Porter Airlines' business model; just copying what someone else is doing with no innovation rarely leads to long term success
The carrier's business model is basically entirely dependent on a single airport, and on the growth of Toronto as a business market
While Q400s are capable planes, they don't exactly have the best per-seat operating costs; furthermore, with the pay that airline pilots expect nowadays, labor costs in the industry are much higher than before (even if the pilots and flight attendants will be based in Canada)
So I'm not saying American is wrong to be interested in investing in an airline associated with Canada, but it just seems like a kind of odd place for American to dabble, and like there's limited upside. Does American actually think the airline will be independently profitable? Or does the airline think the traffic that will connect into American's network through Connect Airlines' service is that valuable?
To Delta's credit (hi, Tim!), the airline has a rather cohesive investment strategy, even if it backfires at times. The airline invests in major global airlines that it plans to launch joint ventures or strategic partnerships with, so that it can both benefit from the upside of the other airline, and also have some control. Delta has stakes in Air France-KLM, China Eastern, Korean Air, LATAM, and Virgin Atlantic.
Meanwhile American has invested in China Southern, GOL, JetSMART, and soon… Connect Airlines? I suppose that's exactly what you'd expect, though, because if American had a cohesive strategy, it wouldn't be American, right?
I also can't help but point out the hilarious cycles airlines go through. Years ago, American Eagle (American's regional subsidiary) retired all turboprops, because they're inefficient. Now the airline may invest in an airline with a business model entirely dependent on these planes.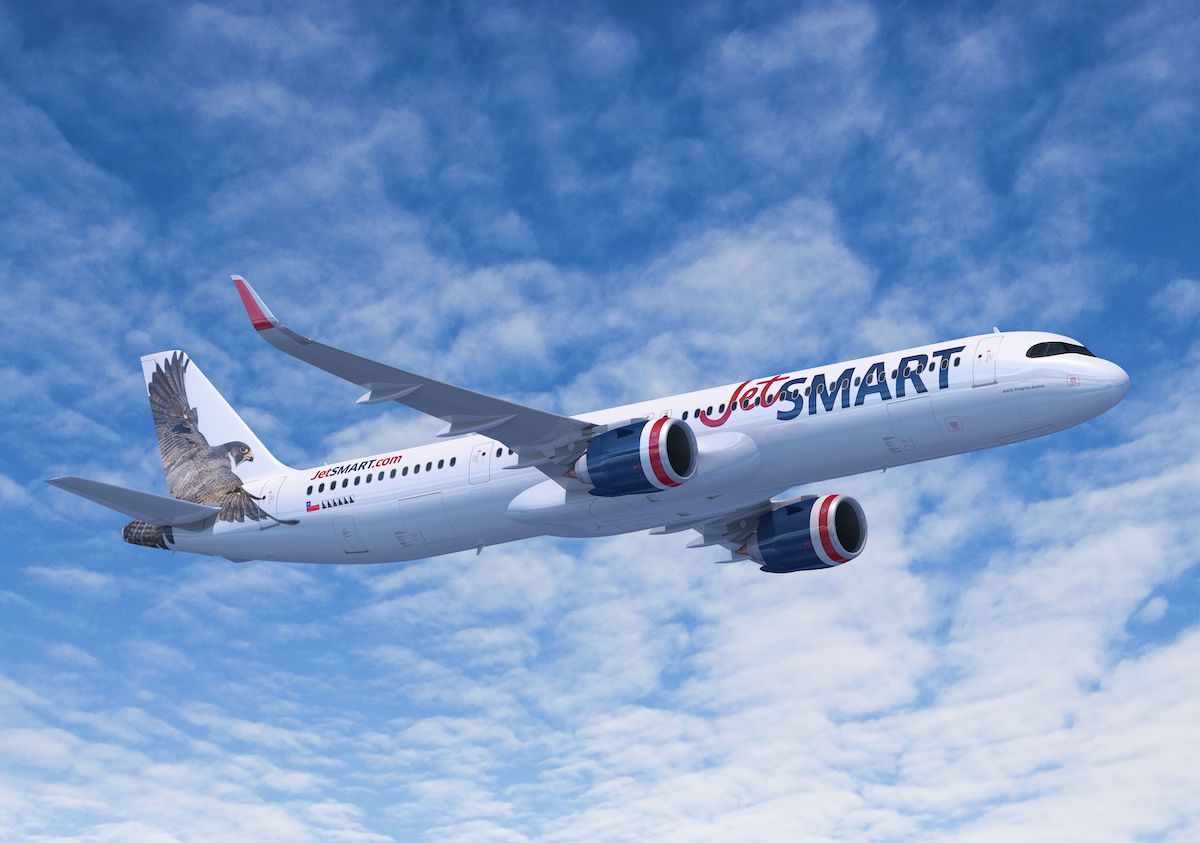 Bottom line
Airline startup Connect Airlines is hoping to launch flights by the end of 2023, flying Bombardier Q400s from Toronto Billy Bishop City Airport to destinations in the United States. I'd say it's an interesting business model, except the airline is simply replicating exactly what Porter Airlines has done.
American Airlines is reportedly planning on investing in Connect Airlines, in addition to having a partnership with the airline. I'm not totally sure I get the upside here, as the value of this seems rather marginal, in my opinion. But I guess American wants some Canadian(ish) partner, so views this as being better than nothing.
What do you make of American Airlines investing in Connect Airlines?