Even during these unprecedented times, there are two new US airline startups that are nearing launch. I guess ultimately the timing isn't half bad, since domestic travel is rebounding quickly.
One of those airline startups is Breeze Airways, founded by the same guy who started JetBlue. The other airline is Avelo Airlines, founded by another experienced airline executive. While most of us thought Breeze would be the next airline to launch, it looks like Avelo is beating Breeze to the punch, as the airline will start service later this month.
Avelo Airlines reveals 11 routes out of Burbank
Avelo Airlines will be launching flights out of Hollywood Burbank Airport (BUR) as April 28, 2021, with fares starting at just $19 one-way for all routes. The airline promises low fares coupled with a smooth and convenient travel experience, flying nonstop unserved routes between Burbank and 11 destinations across the Western US.
Initially the airline will offer flights from Burbank (BUR) to the following destinations, all of which focus on outdoor recreation, and which range from 387 miles to 885 miles:
Eureka, CA (ACV) — 4x weekly as of May 19, 2021
Bend/Redmond, OR (RDM) — 3x weekly as of May 13, 2021
Bozeman, MT (BZN) — 4x weekly as of April 30, 2021
Eugene, OR (EUG) — 4x weekly as of May 12, 2021
Grand Junction, CO (GJT) — 4x weekly as of May 9, 2021
Medford, OR (MFR) — 4x weekly as of May 9, 2021
Pasco, WA (PSC) — 3x weekly as of April 29, 2021
Phoenix/Mesa, AZ (AZA) — daily as of May 3, 2021
Odgen, UT (OGD) — 6x weekly as of May 4, 2021
Redding, CA (RDD) — 3x weekly as of May 20, 2021
Santa Rosa, CA (STS) — daily as of April 28, 2021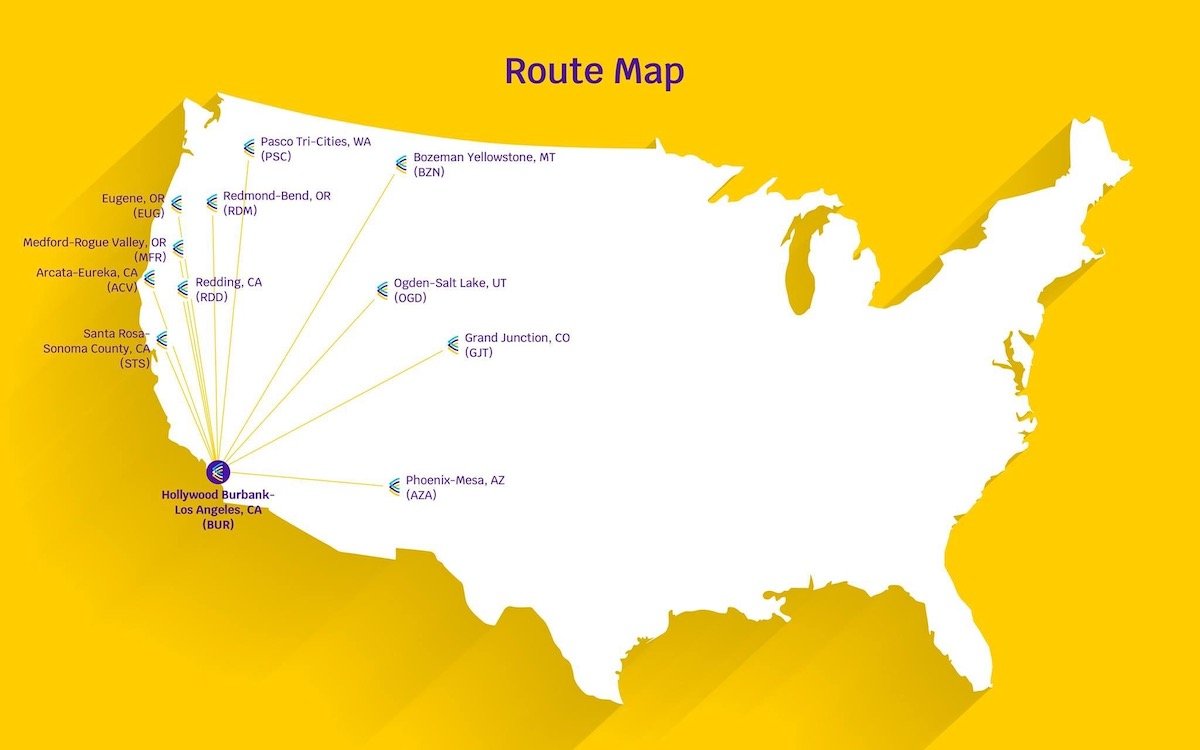 Flights will open for bookings at aveloair.com starting at 11AM EDT today (Thursday, April 8, 2021). Initially flights will be bookable for travel as of April 28, 2021, with current availability through September 15, 2021.
Avelo Airlines plans to set up a second base at Tweed New Haven Airport in Connecticut as of the third quarter of 2021.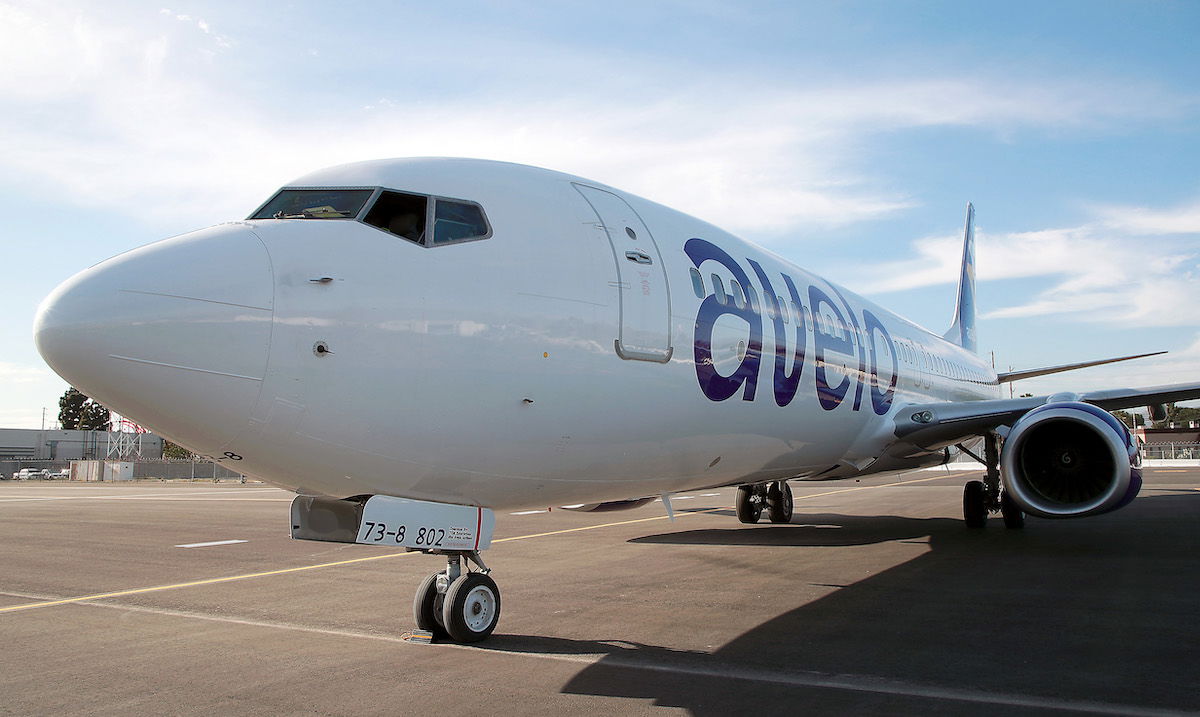 Avelo Airlines baggage fees
Avelo Airlines is an ultra low cost carrier. While fares will start at $19 one-way, the airline will offer unbundled fares, meaning you'll have to pay extra for things like bags, seating, and more. Avelo Airlines is promising "industry-low prices" for ancillaries:
A first checked bag costs $10
A carry-on overhead bag costs $35
Priority boarding costs $10
A pet in the cabin costs $95
Customers can pre-reserve window or aisle seats starting at $5, and extra legroom seats starting at $18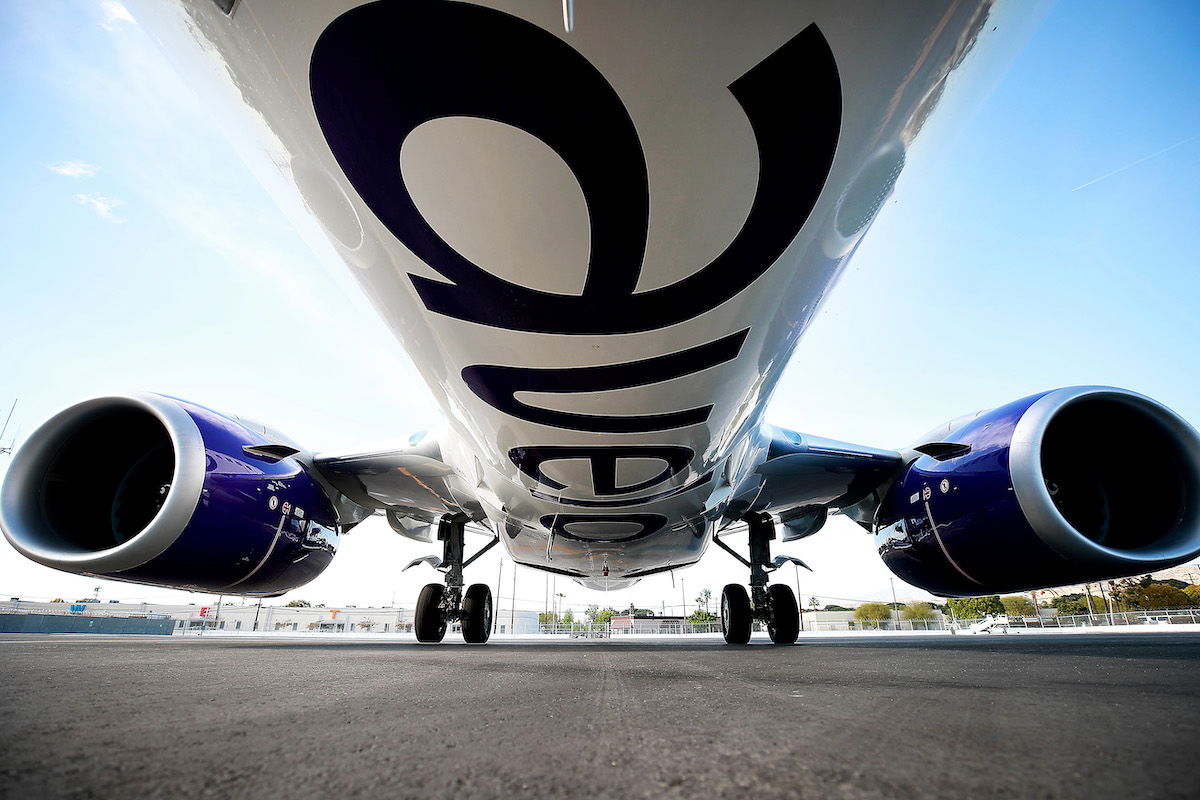 Avelo Airlines Boeing 737-800
Avelo Airlines will fly Boeing 737-800s. So far the airline has two of these, which are 13-15 years old. Each 737 will feature 189 seats:
There will be 129 seats featuring 29″ of pitch, which is among the tightest you'll find on any carrier
There will be 60 seats featuring 31-38″ of pitch, which can be reserved starting at $18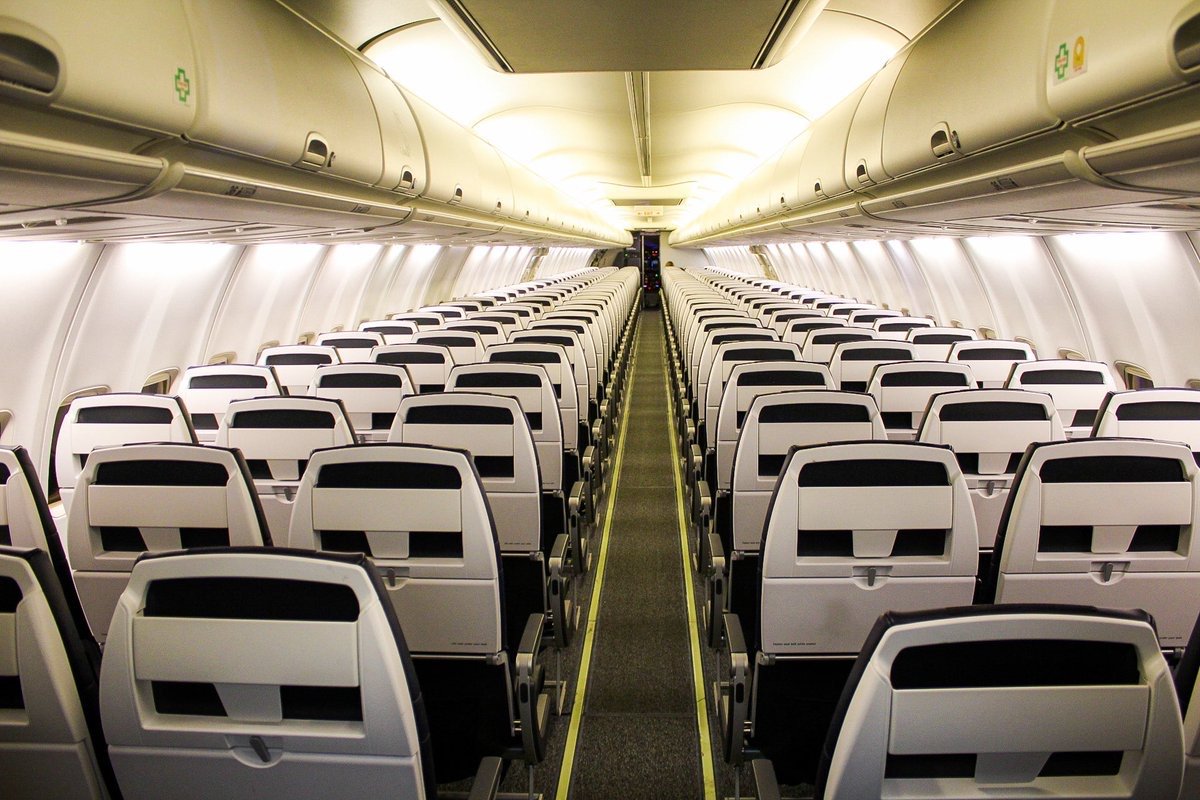 Who founded Avelo Airlines?
Avelo Airlines was founded by Andrew Levy, an experienced industry executive. He was the former co-founder and president of Allegiant Air and CFO of United, so he knows what he's doing. As Levy describes the motivation behind the airline:
"Avelo has a simple purpose — to Inspire Travel. People are ready to reconnect with family and friends and explore new places. Avelo is a different and better kind of airline, built from scratch to offer an affordable, convenient and caring travel experience."

After more than 20 years of steadily shrinking consumer choice, the American flying public wants and deserves more options and lower fares. Avelo offers both — along with a refreshingly smooth and convenient experience."
It's also stated that the leadership team at the airline has a total of over 200 years of collective aviation experience, with other executives having held senior roles at Delta, Frontier, Hawaiian, JetBlue, Northwest, and Spirit.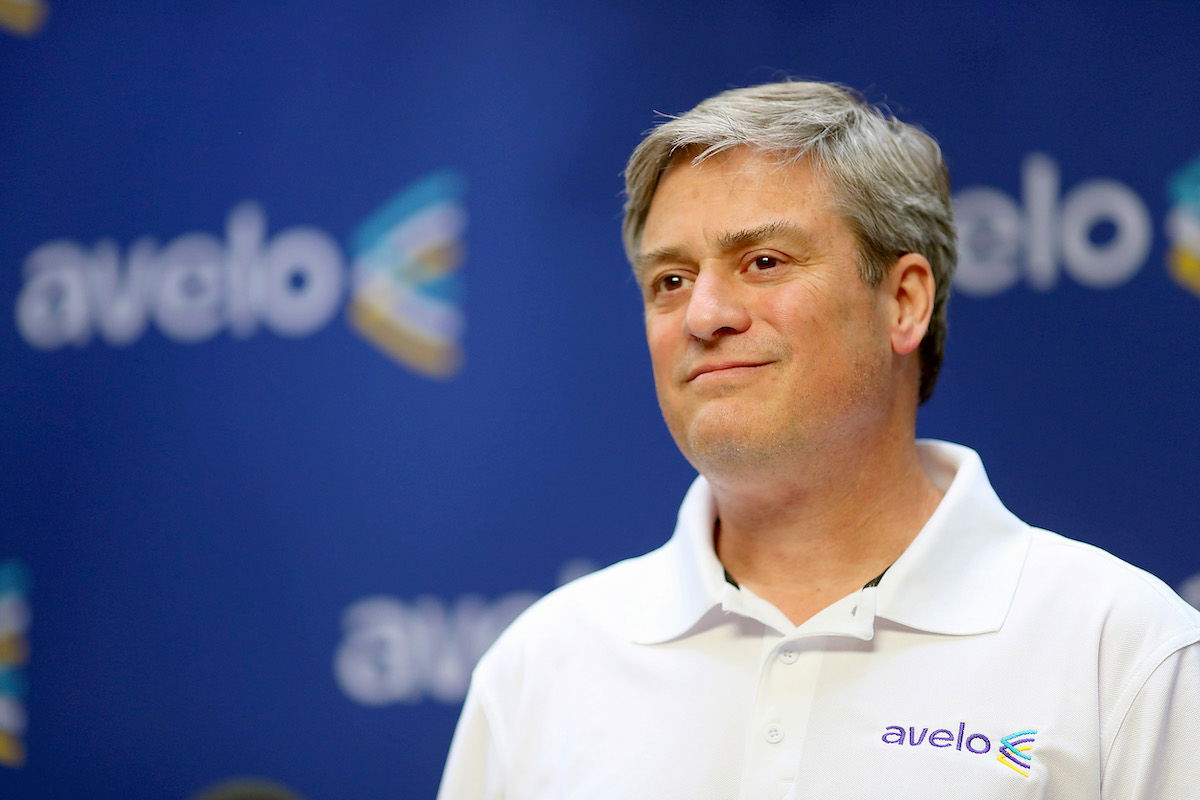 My take on Avelo Airlines
What a fascinating airline startup, as this isn't exactly what I was expecting. When I heard of Avelo Airlines, my assumption was that the airline would offer a variety of point-to-point routes with no real hub.
However, instead we're seeing the airline launch nearly a dozen routes from a single hub. And we're not talking about some inconvenient airport that people are willing to fly out of if the fare is low enough, but rather we're talking about one of the most convenient "city" airports out there, which is Burbank.
Interestingly Burbank doesn't really have any ultra low cost carrier competition, so Avelo Airlines will have all of these markets to itself. I've always thought that airlines never really took full advantage of Burbank's convenience, since I know so many people would go out of their way to fly out of this airport.
As the airline evolves, I'm curious if it will keep expanding at its Burbank hub (is there even enough gate space?), or if expansion beyond this will be out of places other than Burbank.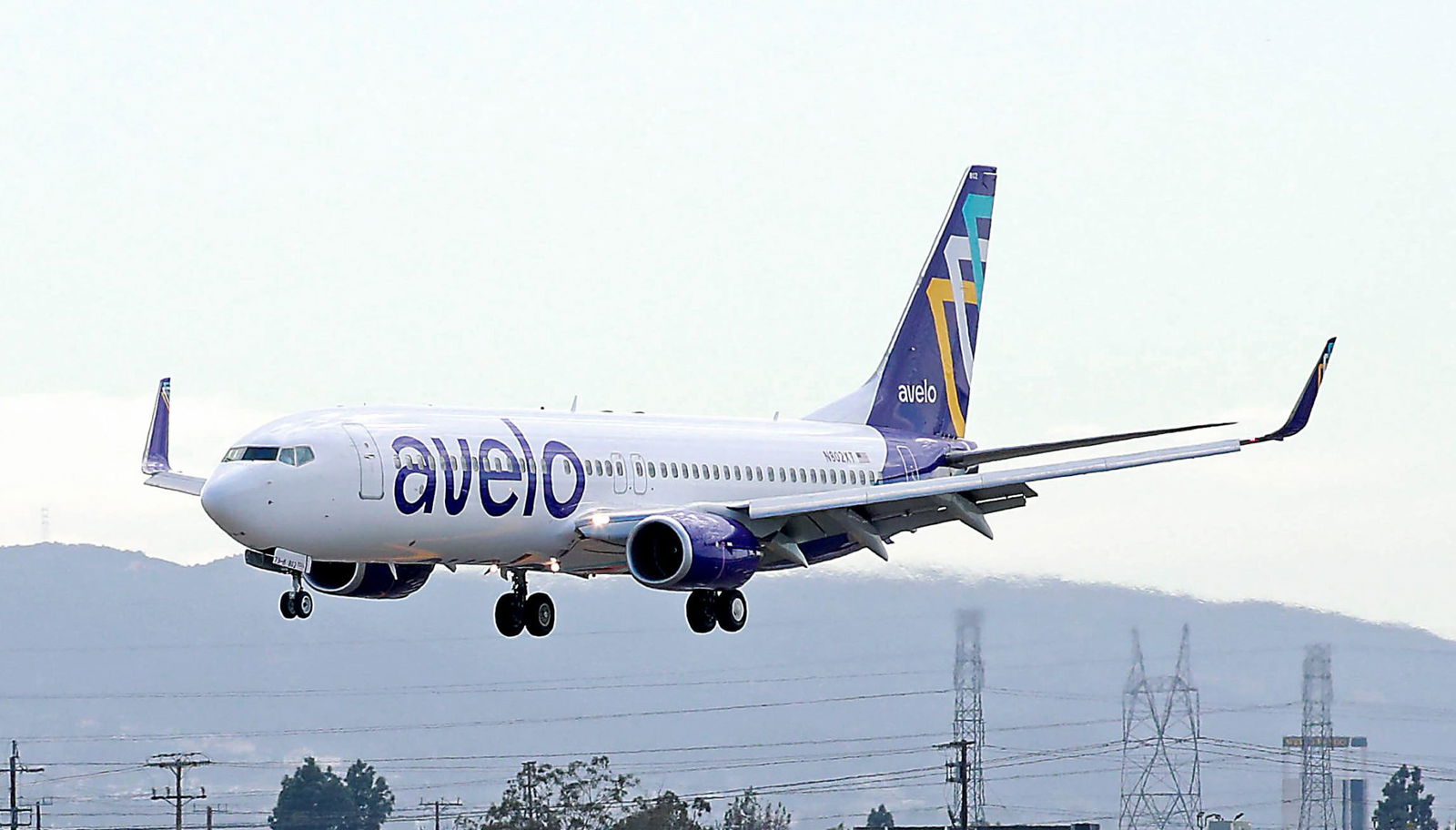 Bottom line
It's pretty incredible to see how quickly Avelo Airlines will be launching. As of April 28 the airline will be launching service, initially flying to 11 outdoor recreation focused destinations in the Western US. We knew the airline was coming soon, but I didn't expect it to happen this quickly.
How cool to see a new ultra low cost carrier based out of Burbank Airport. It's the most convenient airport for many in the Los Angeles-area, and the airline is launching with some awesome destinations.
What do you make of Avelo Airlines?