Porter Airlines, one of the most loved airlines in North America, has just announced that they'll be suspending operations. While we've seen airlines around the globe suspend operations, so far we've only seen North American airlines reduce operations, so as far as I know Porter will be the first to shut down completely.
Porter Airlines will stop flying after March 20, 2020
Porter Airlines has announced plans to suspend operations from March 20 through June 1, 2020. The airline believes this timeline will allow the COVID-19 public health crisis to diminish, allowing the airline to effectively restart operations.
The airline has waived change and cancelation fees for all flights, should any customers want to get home on short notice before Porter suspends operations.
As Porter Airlines' CEO explains in a note:
"The speed of developments related to COVID-19 is shocking. It is having an unprecedented impact around the globe on businesses, economies and people.

Porter supports the efforts of the Canadian, U.S. and global authorities in their responses. Government actions make it apparent that restricting activities by people in all communities is what's required to keep everyone healthy, and ultimately to end this fast-spreading pandemic."
What is Porter Airlines, anyway?
For those of you who aren't familiar with Porter Airlines, the airline has a fleet of 29 Bombardier Q400 aircraft, and operates primarily out of Toronto's Billy Bishop Airport, which is the airport closest to the city.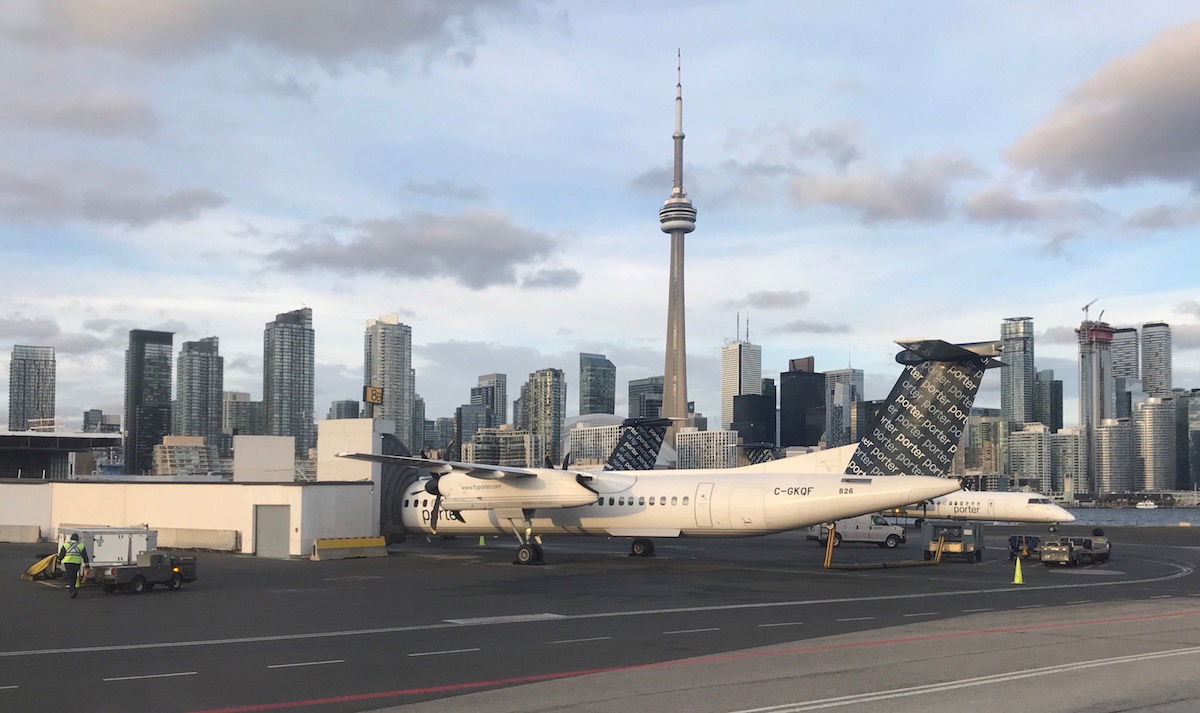 View from Billy Bishop Airport
The airline operates to about two dozen destinations, most of which are in Canada, though they also have some transborder service, including to Boston, Newark, and Washington Dulles, among other markets.
While many people may not love turboprops in general, Porter is known for their friendly employees and great service — all snacks and drinks (including alcohol) are free, and are even served in glassware.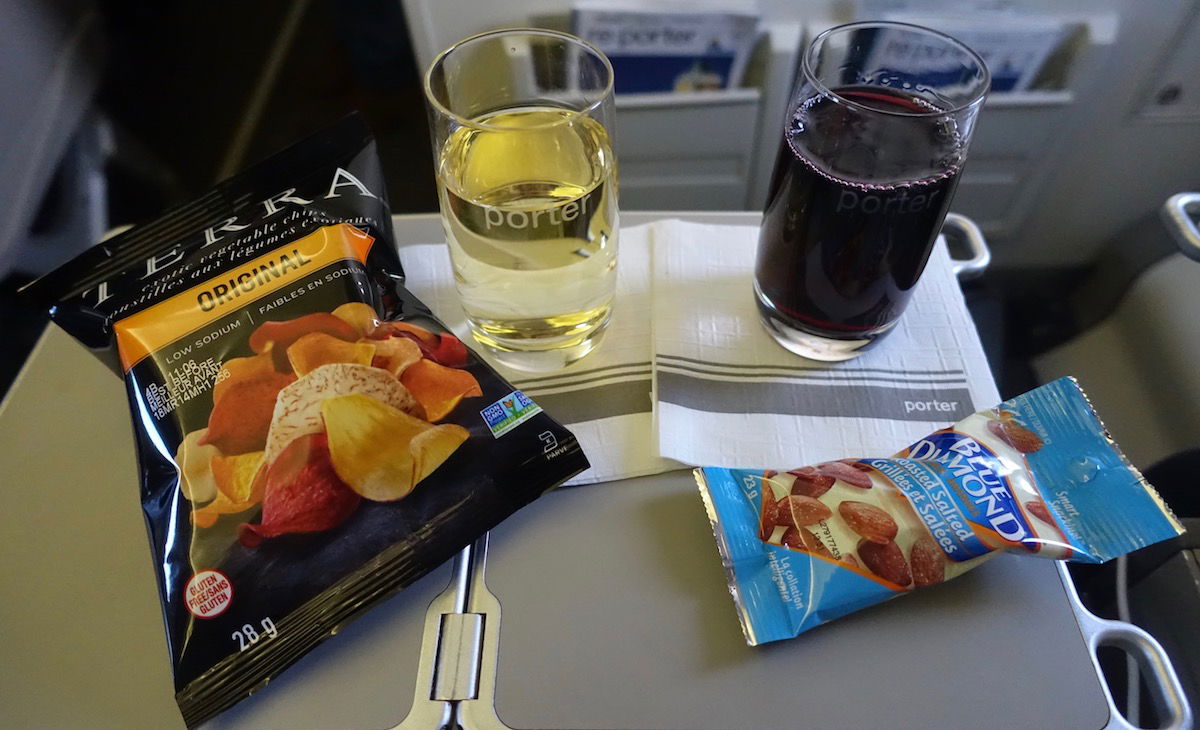 Drinks & snacks on Porter Airlines
You can see my review of a Porter flight from Toronto to Newark here.
Bottom line
Hopefully Porter Airlines makes a return in the not-too-distant future. I feel bad for all the great Porter Airlines employees who will presumably be furloughed over the coming weeks.
With a ban having been announced on non-essential travel between the US and Canada, I imagine this makes Porter's situation even worse.