Porter Airlines is a quirky regional Canadian airline based at Billy Bishop Toronto City Airport. The airline has been grounded since the start of the pandemic, given the border restrictions between Canada and the United States. Porter Airlines will be resuming flights as of September 8, 2021, and ahead of that, the carrier is revealing some changes to aircraft cabins.
Porter Airlines introduces world's lightest seats
Porter Airlines has updated the interiors of its fleet of 29 Bombardier Q400 aircraft. The most significant change is that these planes now feature the new TiSeat E2 from Expliseat, marketed as being the world's lightest aircraft seat. With this, the airline has also added an additional row of seats to each plane:
Porter Airlines' Q400s used to feature 74 seats with 32″ of pitch
Porter Airlines' Q400s now feature 78 seats with 30″ of pitch
The airline claims that the slim design of the seats enhances the legroom (since seat pitch doesn't measure legroom, but rather how much space a seat takes up)
In addition to these thin seats allowing Porter to squeeze in more seats, the airline also highlights that they're roughly 50% lighter than previous seats, and reduce aircraft weight by about 1,000 pounds. The airline expects this will reduce annual fuel consumption by around 500,000 liters, and corresponding CO2 emissions by around 1,200 metric tons.
In addition to the new seats, Porter Airlines has also added new carpeting, lavatory enhancements, and new sideboards and updated LED lighting.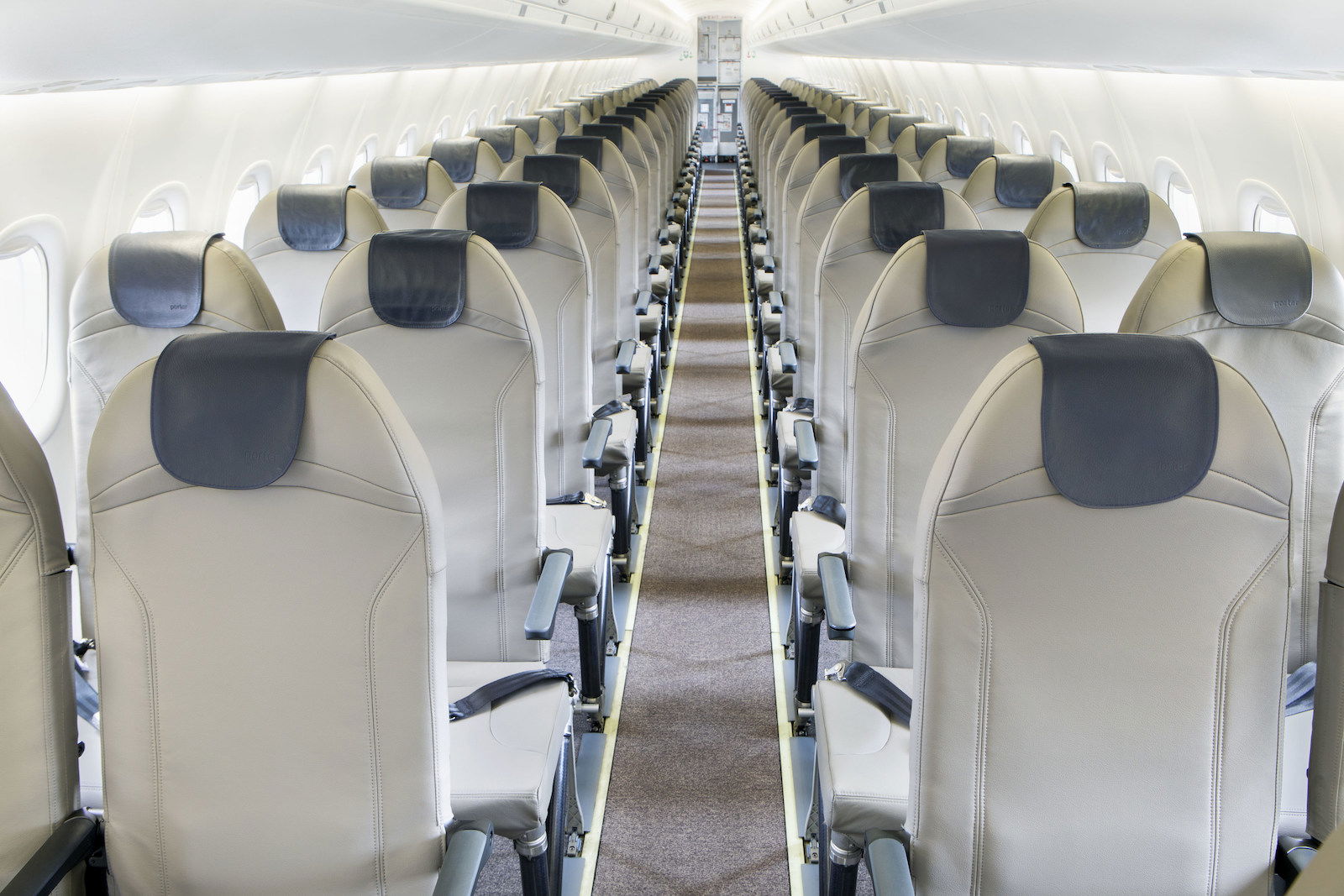 My take on Porter Airlines cabin changes
Porter Airlines has historically differentiated itself from other airlines, both by the airport it operates out of, and by the product it offers. The airline has primarily targeted business travelers, and a great product has been part of the selling point — the airline has a lounge for everyone at the airport, there are free alcoholic drinks onboard served in glassware, and more.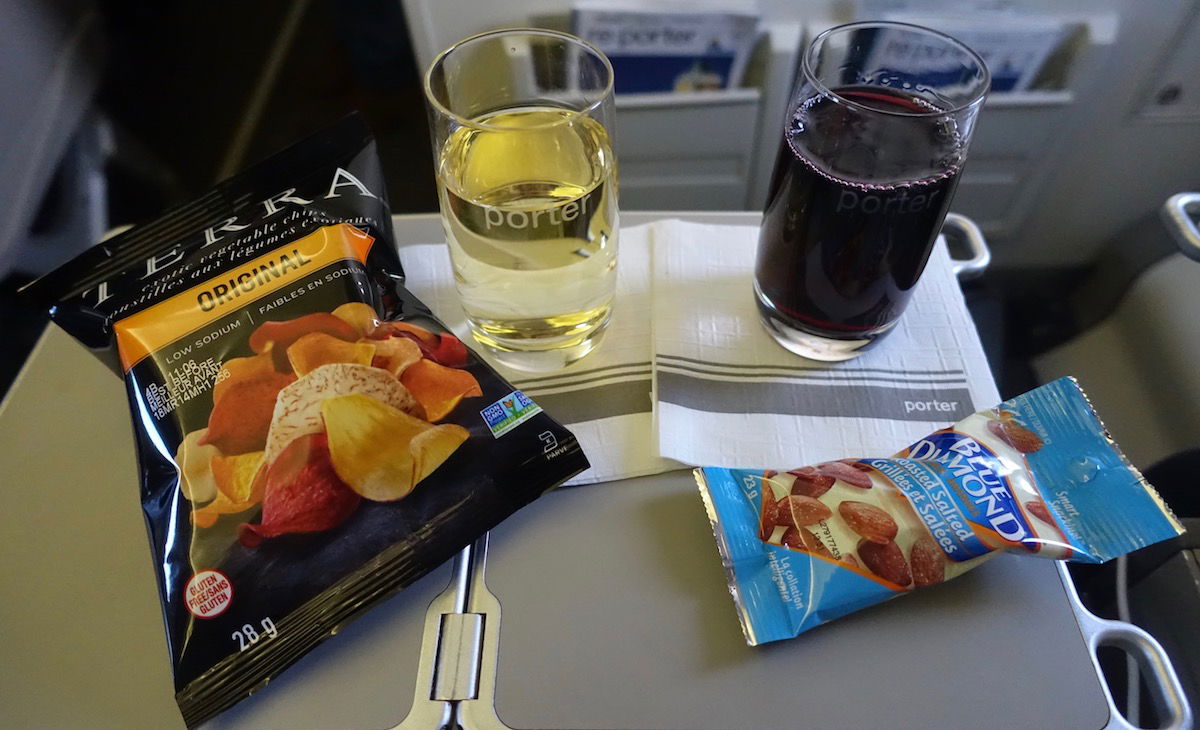 With that in mind, a few thoughts on these Porter Airlines changes:
No matter how you slice it, I'd be willing to bet that the world's lightest seats with 30″ of pitch aren't as comfortable as the previous seats with 32″ of pitch
That being said, airlines are much more easily able to get away with new slimline seats in the name of the environment nowadays — when Frontier Airlines introduced a tighter configuration in late 2020, the airline highlighted how "American's greenest airline is about to get even greener"
On some level I respect the environmental benefits, because those fuel savings are significant; that being said, I think it's safe to say the cost savings are what airlines are really after (fair enough)
Porter Airlines will be facing a major new competitor soon, as Connect Airlines also plans to fly Q400s on transborder flights from Toronto City Airport; Connect Airlines' Q400s will feature 74 seats, so won't be as dense
I feel like Porter Airlines is going to have a rough time as we emerge from the pandemic, given that transborder business travel likely won't recover for a long time. I certainly can't blame the airline for these changes, and I don't think the new configuration will materially alter peoples' purchase decisions.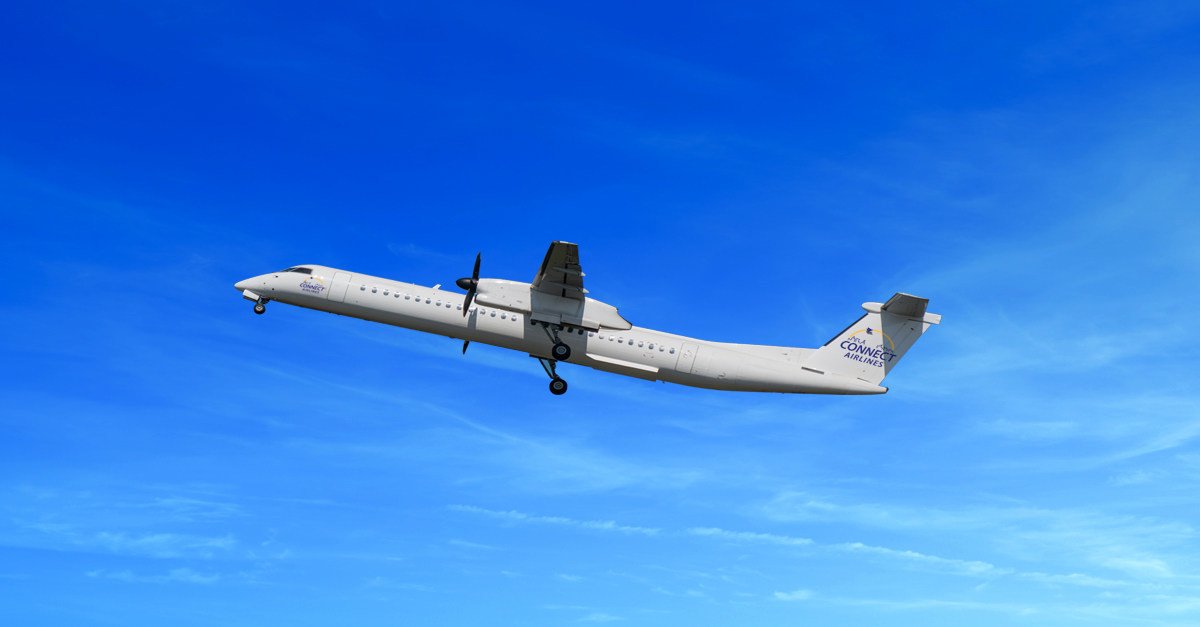 Bottom line
Porter Airlines' fleet has been grounded for about 18 months, and during this time the airline has reconfigured its Q400s. The airline has installed the world's lightest airplane seats on these planes, and in the process has managed to increase the number of seats on planes by four, to 78.
While the environmental aspect of this is cool, I can't imagine flying in the world's lightest airplane seat will be much of a passenger experience upgrade.
What do you make of these changes to Porter Airlines' Q400 interiors?