As I mentioned previously, over the coming days and weeks you'll see the occasional post from a fellow reader who has applied to write for OMAAT on an ongoing basis. It's possible that posts will still be in the publication queue after we've announced our decision, so we'll be publishing these anonymously. We hope you enjoy the different perspectives!
---
British Airways was the first airline to introduce fully-flat seats in business class, back in 2000. 18 years ago it was considered revolutionary for a 'non first class' to allow passengers to lie down completely flat on an aircraft.
Since then, industry innovations in business class soft and hard products now mean fully-flat seats with plenty of storage and privacy, all-aisle access, luxury bedding, and dine-on-demand have become the norm, not the exception, leaving British Airways in their wake.
There's probably no other major fully-flat business class seat (and overall product) that is criticized as much as British Airways' Club World.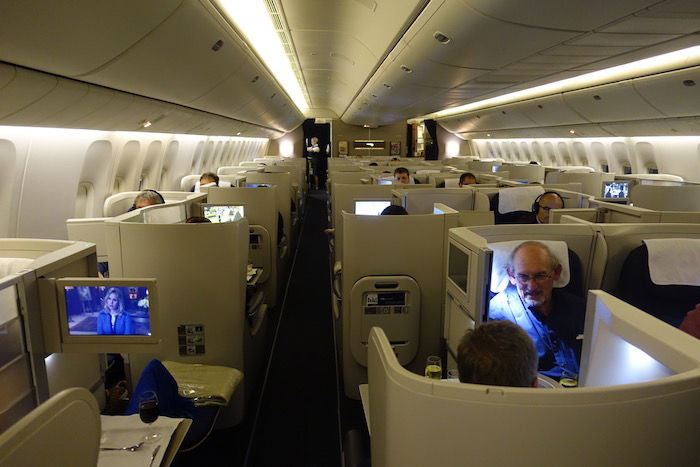 Ben (and others) have reviewed it several times and noted its short-comings:
the dense, narrow 2-4-2 configuration
staring directly at a complete stranger inches away from your face for take-off, meal-service and landing
charging full-fare passengers for seat assignments in business class
substandard lounges
grumpy and frumpy staff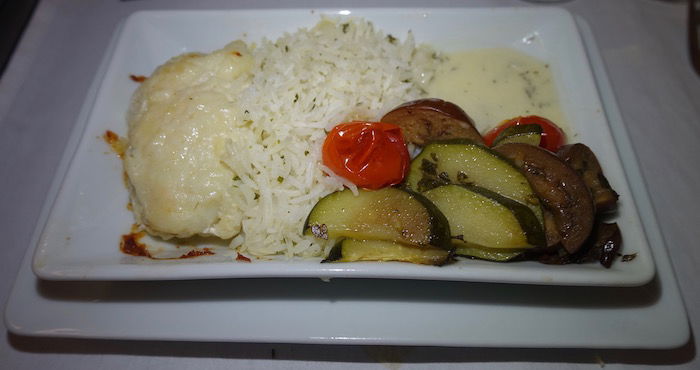 While their competitors continue to improve and innovate, British Airways has only announced gradual and fairly minor changes, such as new bedding and food delivery. Most airlines could manage an improvement as minor as new bedding to all routes about as quickly as they could physically ship the stock to their outstations, yet British Airways can only manage to slowly drip-feed it route by route after months, if not years of planning and deliberation.
In 2019, British Airways promises to finally release a new Club World seat, which they can't even guarantee will be any less dense that the current 2-4-2 arrangement, although they do finally assure all-aisle access.
So why does one of the world's largest airlines persist with such an outdated, unpopular product while their competitors truly innovate? British Airways knows how noncompetitive their product is but here's why British Airways doesn't want to or need to change anything quickly.
British Airways holds the most valuable airport slots in the world
London is unlike any other city for aviation. It has six airports, two of these holding unique records for being the world's busiest dual-runway airport (Heathrow) and the busiest single-runway airport (Gatwick).
This means slots are very limited, especially at Heathrow, which has always been considered the most premium airport in the UK. In 2016 Air France/KLM sold a single slot to Oman Air for $75 million. British Airways owns hundreds of daily slots. Until the third runway is ever built, which is likely to be decades away if it happens at all, this valuable position will not change.
While some regional and secondary airports have to entice carriers to fly there by waiving landing fees and coordinating marketing, Heathrow and Gatwick don't need to do this because just about every long-haul airline in the world wants to (or already does) fly to London.
Similarly, British Airways doesn't need to try to convince passengers to visit or transit their hub city like the "big three" Gulf carriers do, by offering class leading products, free transit hotels, or city tours.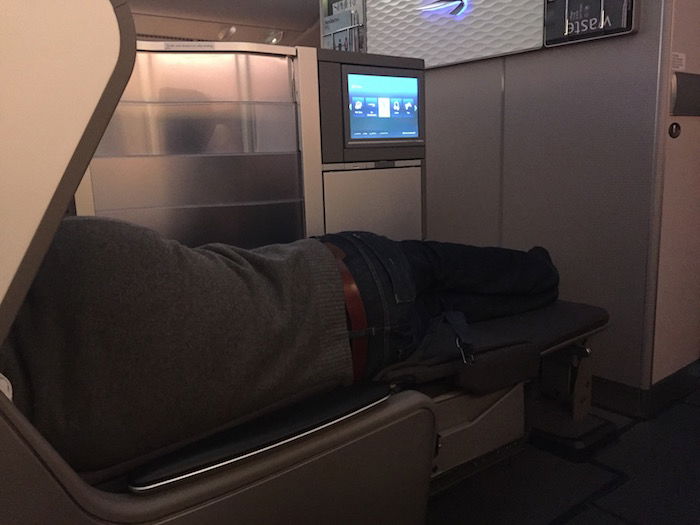 British Airways offers more direct flights to and from one of the world's business capitals than any other airline
Holding so many slots allows British Airways to operate more flights to and from London than any other airline and this is enormously valuable for high-paying corporate passengers. Time is money in London and most corporate passengers would rather take a direct flight than waste time transferring to a better carrier with a better product. Especially for overnight flights from the US to London or from London to Asia, passengers would rather maximize sleep than transferring somewhere along the way.
This route map is also very compelling for London-based corporate accounts. British Airways is more likely to have a direct flight to more destinations corporate passengers fly than any other airline will.
It is just easier for these companies to negotiate bulk discounts with British Airways than spreading them across every airline that might fly a route.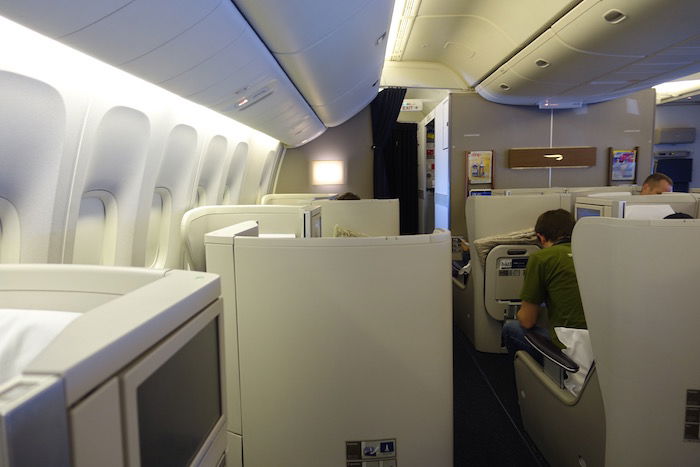 BA planes are full and profitable
Passengers pay a premium for the convenience and consistency of having more direct flights to and from London than anyone else, even if the product is far from the best in the market.
Although there are occasionally discounted premium fares offered by BA, they are rarely ex-London and never to the extent we see airlines like Qatar deeply discount their (class-leading) product.
Why?
Because British Airways can fill their planes at a premium. Their fleet-wide load factor in 2017 was 81.8% which is impressive for an airline with substandard products at premium prices. British Airways made a net profit of almost £1.5 billion (more than US$2 billion). Their primary focus is maximizing profits for their shareholders first, then transporting passengers second.
Why urgently invest in your products when they're already making these numbers?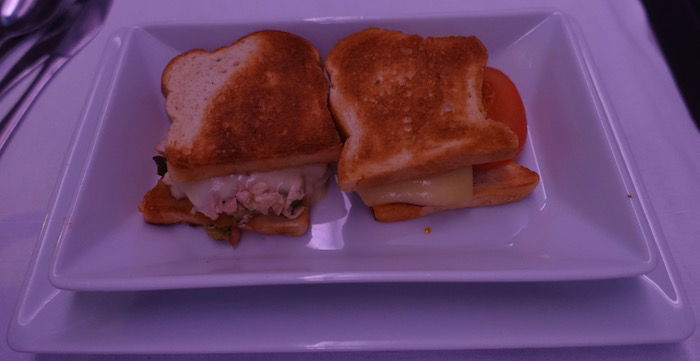 British Airways customers are loyal, and rusted-on
I'm Australian but have been living in London for several years and one thing I've found uniquely British is that they LOVE to complain. Life in London is hardly idyllic – there's plenty of opportunity but it's a grind – gloomy weather, a grimy city, jammed packed with people. So it's understandable British people aren't brimming with joy.
I never hear anyone in London say anything positive about British Airways as they continue to make cut after cut after cut, especially to their short-haul economy product. Yet people continue to fly it repeatedly and complain and complain about how it gets 'worse every year'.
There's a certain nostalgia British people have for 'BA' where they remember the good old days where flying was glamorous and products and service luxurious and well thought-out.
Bottom line
British Airways knows. Of course they do.
They're not stupid. They've known for a long time. They could announce 1-2-1 suites with sliding doors and dine-on demand tomorrow. But they're not going to. They don't need to. They hold a unique position in London and can easily and profitably fill their planes.
So why change?