Last month we put out a call for smart and savvy people who might be interested in writing for One Mile at a Time.
We of course hoped there would be quite a bit of interest, but by the time the 2-week application window closed we'd heard from an absolutely humbling number of individuals with such diverse experiences in miles and points.
Like, 2,500 double-sided pages levels of humbling.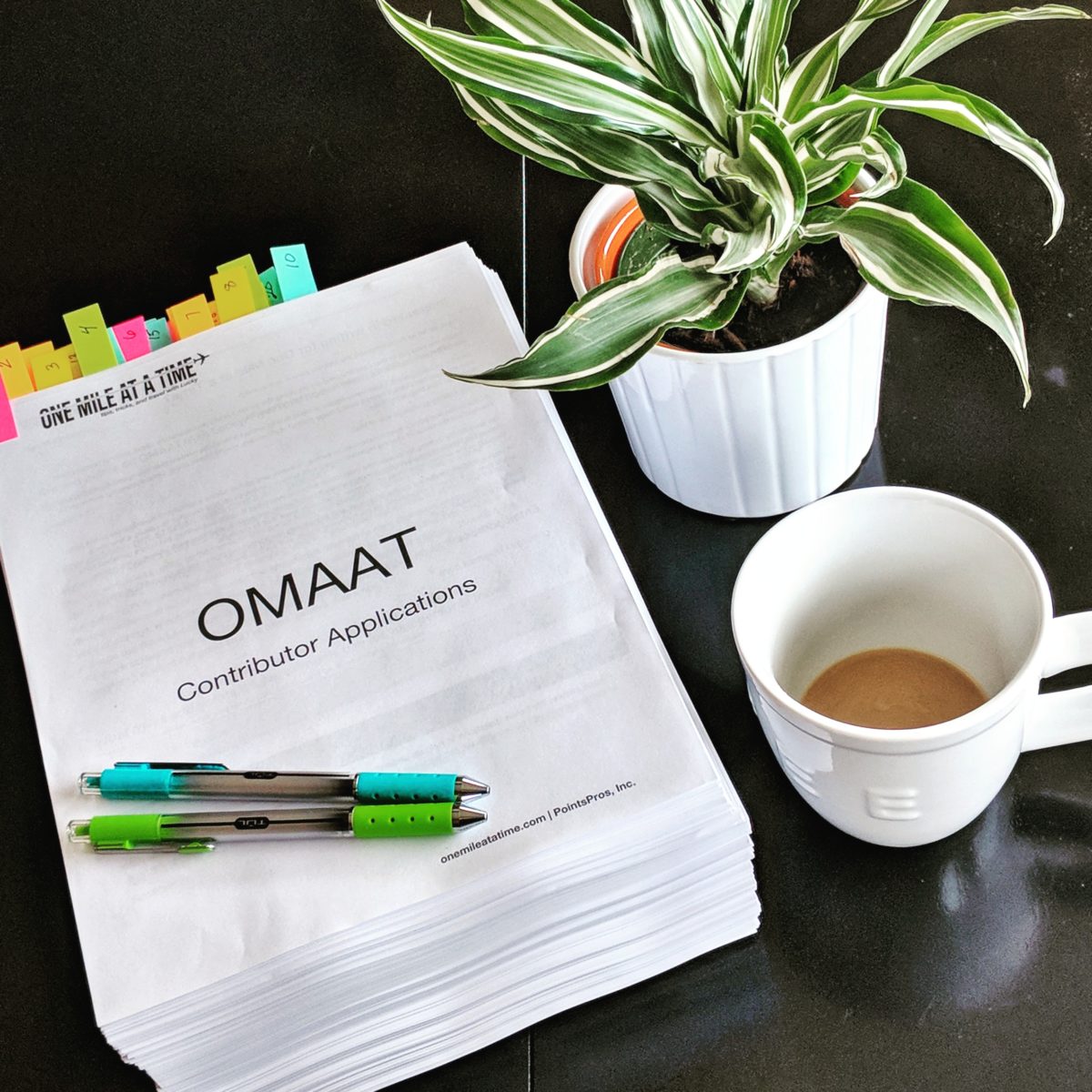 Yes, I did go through a shopping portal to stack that 2x bonus with 5x from my Ink card on the print job 😉
Needless to say, we were floored by the overwhelming response, and it took us quite some time to go through these. We tried to look at the overall applications, and the writing samples (both stand-alone and in comparison to others on the same topic), and it was damn difficult. We found ourselves laughing and clapping at your stories and travel adventures, and the crazy redemptions you've come up with. Y'all are really good, and OMAAT truly has the best readers.
Narrowing the list of candidates was tough, but there were a small percentage that particularly stood out. Our original plan was to conduct a more traditional interview process, and then eventually ask folks to do some sample posts here on the blog, but there was such a strong group of people with some great perspectives on miles and points that we thought the rest of you might enjoy hearing from, that we decided to reverse the order.
Our thinking is that this will give us a chance to work with the top group of applicants and see how everyone meshes, and give them a chance to see what the actual process of blogging for OMAAT looks like before we move on to the next phase in the selection process. To be fair, we are paying everyone for their work on these trial posts, regardless of when or whether their post is ultimately published.
I've been working with this group for the past few days to help choose topics and find angles that are interesting without being too broad, and my gosh it's fun! The enthusiasm for trying new things, and the passion for miles and points is delightful.
So over the coming days and weeks you'll see posts from about two dozen people who we think could have a lot to offer in this space. We certainly are excited to get feedback from readers (as always), but because we're primarily doing this to test the writing and editing process with everyone, we're going to space out the publishing of these posts over a period of time. It's even possible that we'll have made (and announced) our final pick before all the posts are published on the blog.
We don't want to inundate readers with a swarm of new voices all at once, basically, especially as we recognize that adding even a single new voice can be confusing, and we're trying to handle all of this as delicately and carefully as possible.
Thank you guys so much — not just for your patience with this process, but for the consistent readership over the years that even makes something like this possible. We appreciate it so very much.
P.S. If you applied, and haven't received an email from me this week, please check your junk folders. Everyone should have received a message from me by now, regardless of whether we're able to move forward at this time or not.