It goes without saying that the past year has been particularly tough for Cathay Pacific. First Hong Kong faced massive protests, and then the coronavirus pandemic started. Cathay Pacific has been struggling to stay afloat, though at least there's some good news for the airline.
Cathay Pacific gets $5 billion recapitalization
It has today been announced that Cathay Pacific will be getting up to 39 billion HKD (~5 billion USD) in funding, comprised of three tranches:
Cathay Pacific will issue 19.5 billion HKD in preference shares with detachable warrants to the Hong Kong government after requisite shareholders' approval has been obtained
Cathay Pacific will launch an 11.7 billion HKD rights issue of shares to existing shareholders after requisite shareholders' approval has been obtained
The Hong Kong government will provide a 7.8 billion HKD bridge loan facility to Cathay Pacific, available for drawdown immediately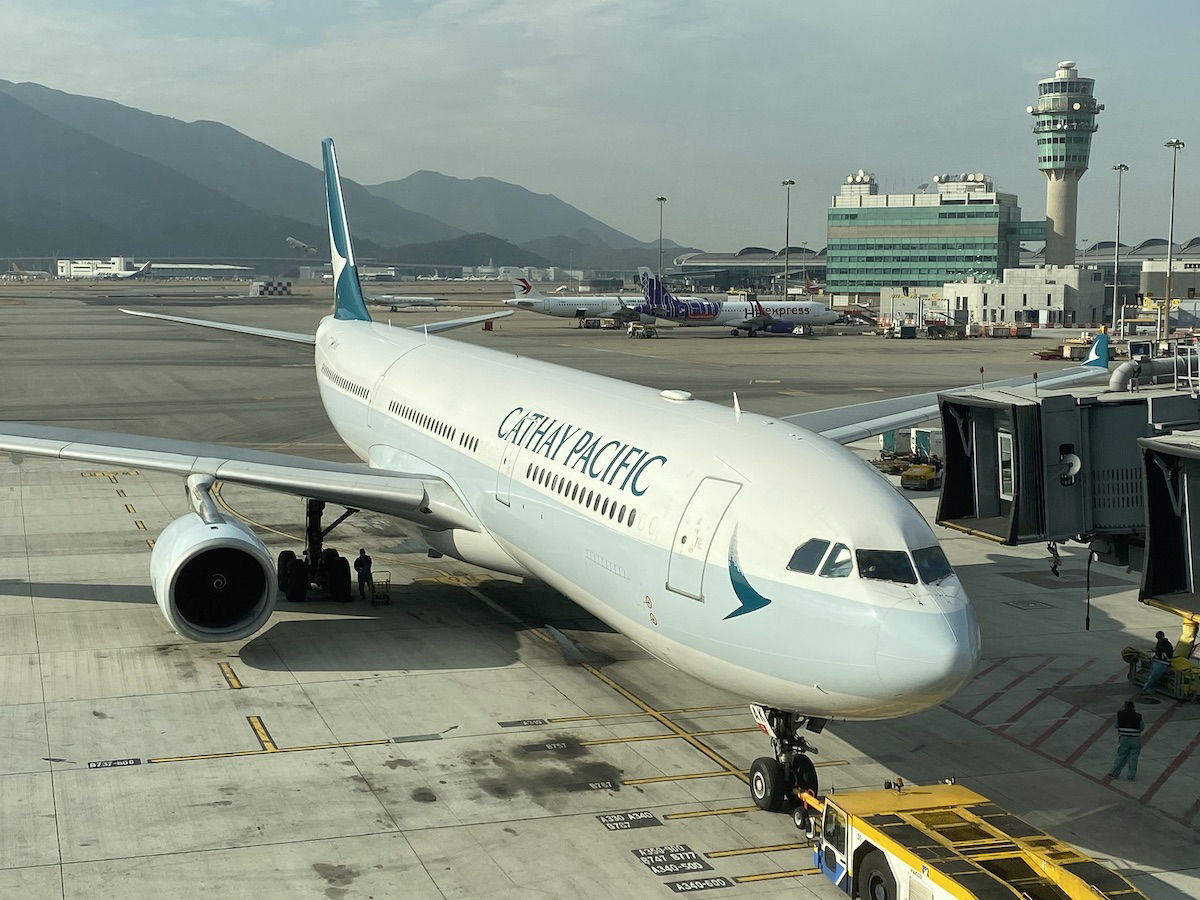 The Hong Kong government will take a stake in Cathay Pacific
As it's described, this funding will provide Cathay Pacific with sufficient capital to withstand the current downturn, and a stable financial platform from which it will be able to conduct the review of operations required to transform the business to reflect the new global travel market dynamics.
Beyond this additional 39 billion HKD in funding, Cathay Pacific may explore other opportunities to improve its capital structure, including accessing equity and debt capital markets in order to strengthen the company's balance sheets.
The Hong Kong government will have a roughly 6% stake in Cathay Pacific, and is only planning on maintaining that stake in Cathay Pacific for at most five years, so this won't be a long term investment. It's also interesting to note that the government isn't considering any further investments in airlines in Hong Kong, so Hong Kong Airlines won't be getting any funding.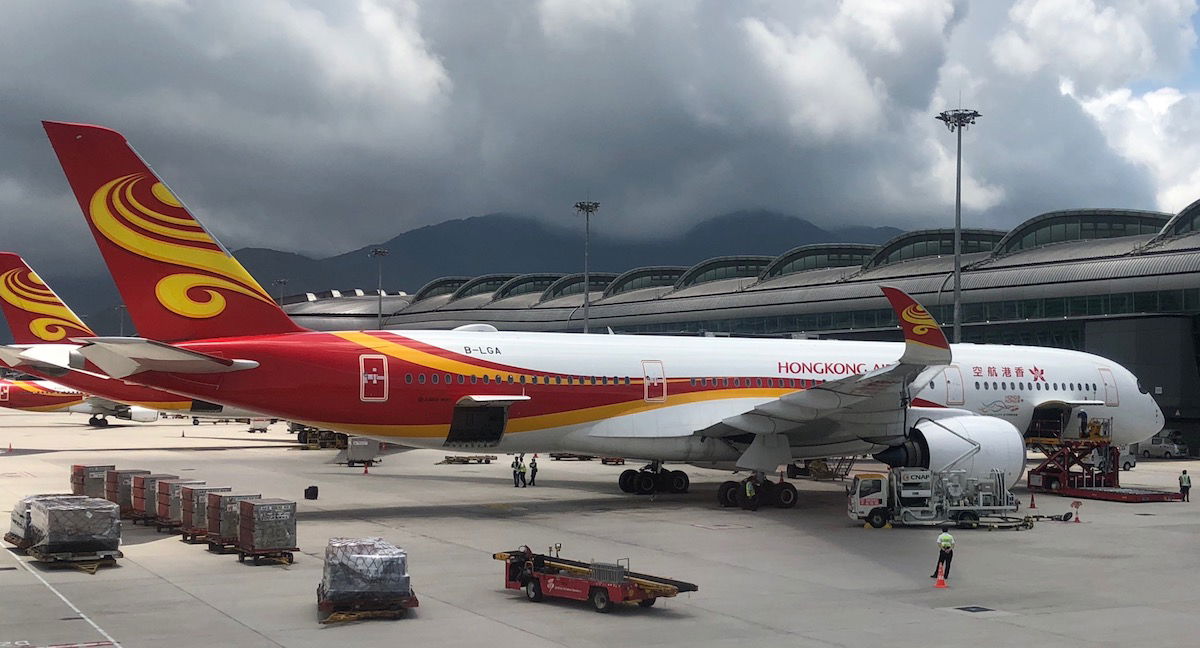 Struggling Hong Kong Airlines won't get any help from the government
Cathay Pacific's business model under review
By the fourth quarter of 2020, Cathay Pacific's management team will recommend to the board the optimum size and shape of the Cathay Pacific Group going forward. A lot is under review at Cathay Pacific:
Will Cathay Pacific remain a premium airline, or could it become more low cost?
What will Cathay Pacific's future fleet look like, and in particular what will happen to the 21 Boeing 777-9s that the company has on order?
Will Cathay Dragon remain a separate subsidiary, or are there options for the two airlines to work more closely together?
As Cathay Pacific Chairman Patrick Healy describes the situation:
"We are in a very dynamic situation. We need to make the right decisions to adapt to the new reality of global aviation and secure our long-term future. This will require re-evaluating all aspects of our business model in light of the rapidly changing macro and industry dynamics.

Inevitably this will involve rationalisation of future planned capacity compared to our pre-crisis plans, taking into account the market outlook and cost structure at that time.

Tough decisions will need to be made in the fourth quarter of this year to get Cathay Pacific to the right size and shape in which to compete successfully and thrive in this new environment. But once we have right-sized the airlines to adapt to our new reality, our long-term prospects remain as bright as ever, with an outstanding 70-year-old brand, a world-beating premium service offering through Cathay Pacific and Cathay Dragon, together with a newly acquired low-cost carrier in HK Express with a very exciting future, and an unrivalled position in the Greater Bay Area, a region which will be the growth engine for the world economy over the next few decades. Our short-term challenges are significant, but our long-term future remains bright."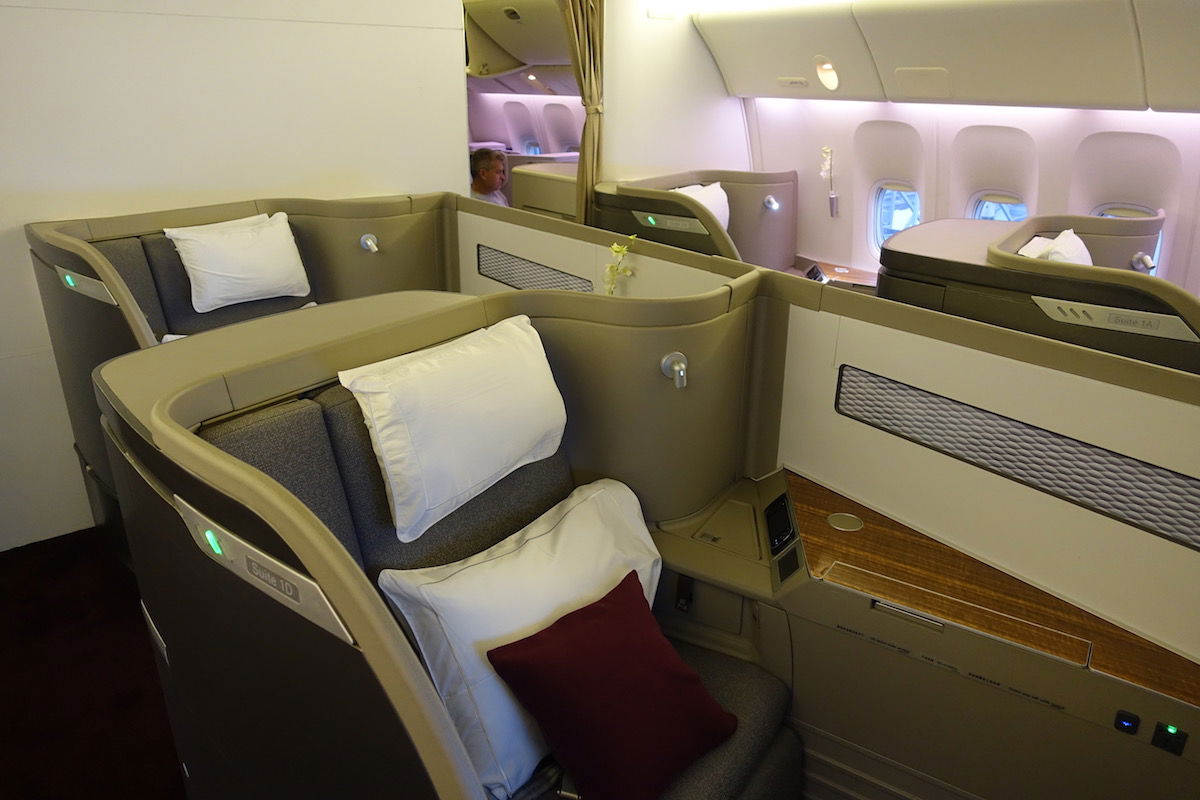 Could we see Cathay Pacific making changes to first class?
Bottom line
Cathay Pacific has had an incredibly rough year, between protests and then coronavirus. The airline has seen a 99% drop in revenue, as aviation to & from Hong Kong has more or less come to a stop.
It's good to see that the airline is getting some support from the government, which will ensure that it can remain in business.
Now the big question is what Cathay Pacific will look like long-term, as the entire business is under review. This could have impacts on the business model, fleet, subsidiaries, products, and more.
Do you think this business review will lead to significant changes at Cathay Pacific?