Well this should be fun. Last week I wrote about how British Airways may be leasing some Qatar Airways planes for a couple of weeks to operate flights on their behalf within Europe. British Airways is having serious labor issues with their "mixed fleet" cabin crew, which have gone on strike several times, and threatened to continue to go on strike. The latest strike is scheduled to take place for the first half of July.
Rather than let the strike cause tons of cancelations, British Airways has come up with a creative (but costly) solution. British Airways is wet leasing eight A320 aircraft from Qatar Airways, to operate flights within Europe. These flights will have Qatar Airways crews (both pilots and flight attendants). This comes at a convenient time for Qatar Airways, given the number of short-haul aircraft that they have parked due to their severed diplomatic relations with Bahrain, Saudi Arabia, and the UAE.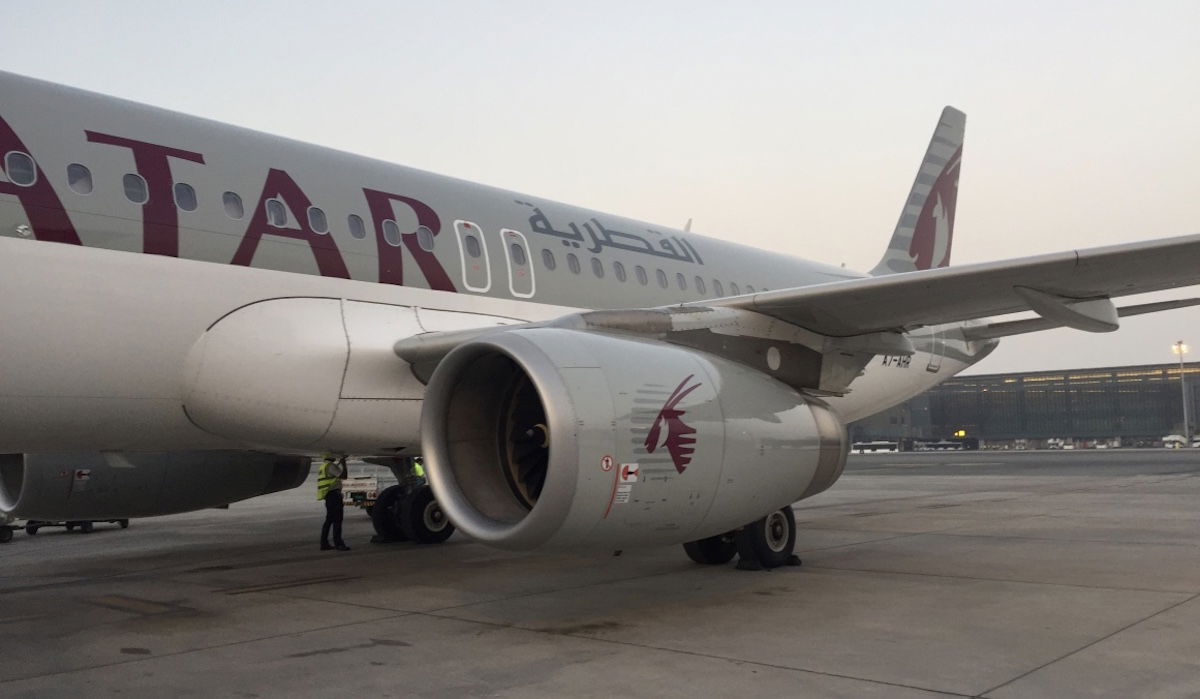 These planes should be operating for British Airways for about two weeks. While the schedules for these plans haven't been published for the entire two weeks yet, you should see Qatar Airways planes operating on behalf of British Airways as of today.
For example, @airlineroute reports that today Qatar Airways is operating flights from London to Brussels, Kiev, Krakow, Madrid, Munich, Nice, Oslo, Sofia, Tallinn, and Zagreb.
It's pretty funny to search the British Airways website and see Qatar Airways flights listed between Munich and London.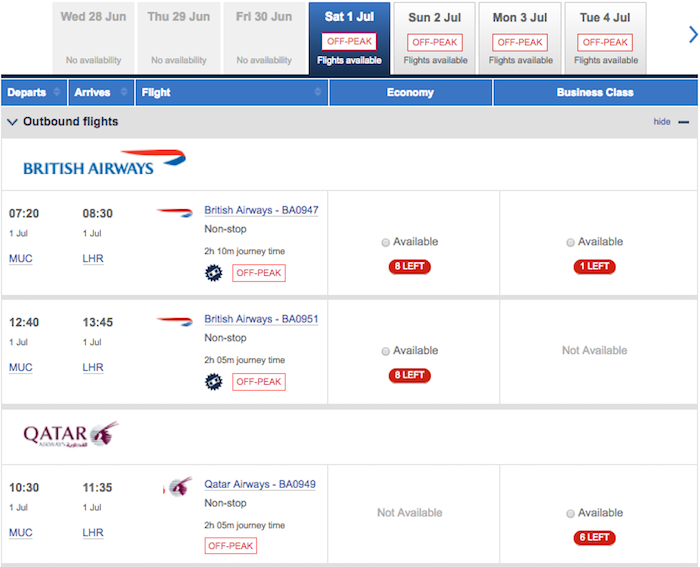 For anyone interested in tracking these planes and seeing where they fly, here are the tail numbers of the eight A320s that are operating on behalf of British Airways:
This will be a very nice treat for anyone scheduled to be on one of these flights over the next couple of weeks, especially for those in business class. British Airways' regional business class is simply economy with a blocked middle seat, while Qatar Airways has spacious recliner seats on some A320s, and fully flat seats on others.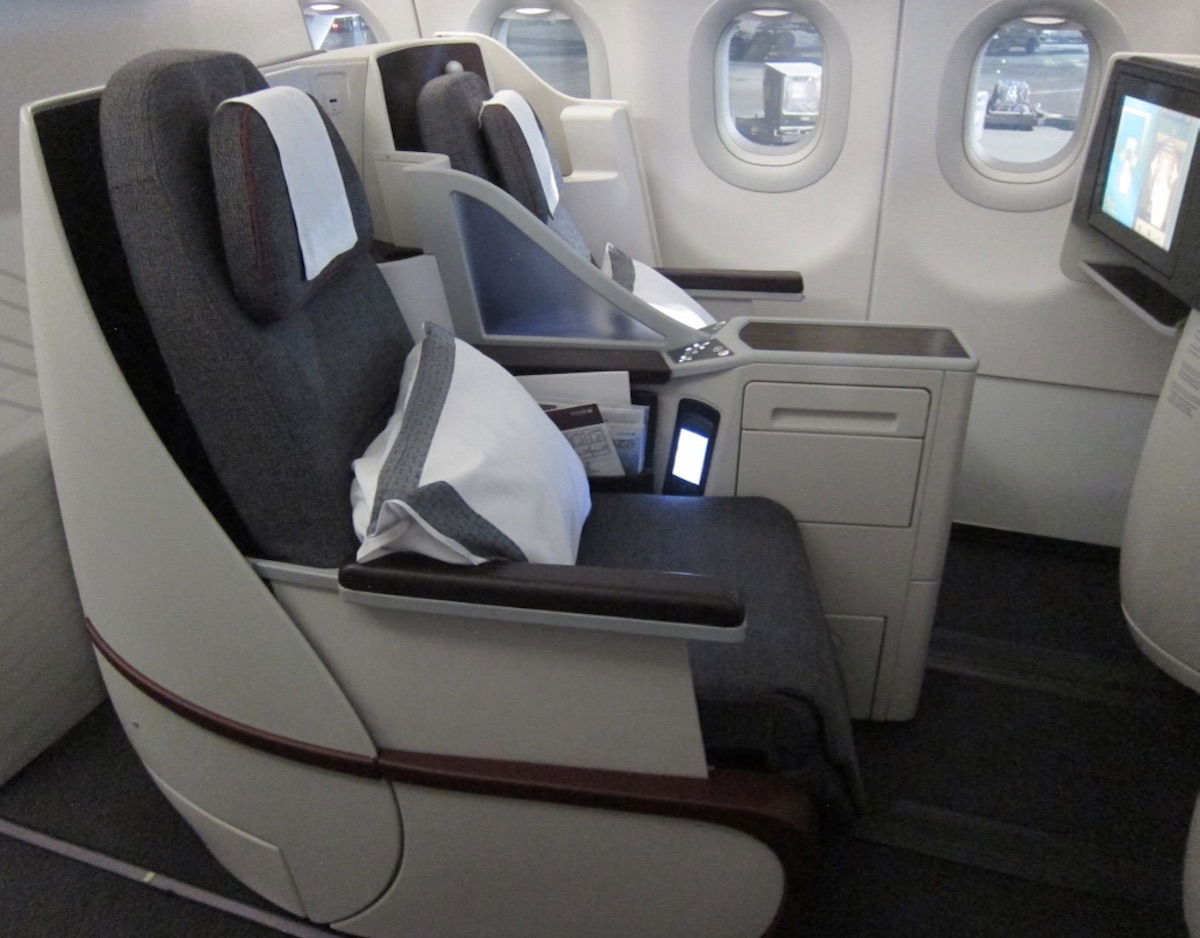 While the service won't be as extensive as what you'd normally get on a Qatar Airways short-haul flight, there will be complimentary food and drinks on these flights, so they're not subjected to British Airways' buy on board program. Presumably this is because the Qatar Airways crews aren't trained on the buy on board service, the payment devices, etc.
Does anyone plan on flying one of these Qatar Airways A320s within Europe?