For the past few years we've seen British Airways take a new "low cost" direction under the leadership of Alex Cruz, who used to run Spanish ultra low cost carrier Vueling (which is owned by the same parent company as British Airways). British Airways' strategy seems to be to make the economy experience as bad as possible — they introduced food & drinks for purchase on intra-Europe flights, they're adding more and more seats to their planes, etc.
Meanwhile they have been investing significantly in their premium cabin experience, and next year we should see them introduce a new business class seat.
So based on the precedent set by British Airways, I certainly wasn't expecting them to make any improvements to their economy experience. Heck, just last year there were rumors that British Airways was considering introducing buy on board in longhaul economy.
Today British Airways has announced that they're making improvements to the meal service in economy on longhaul flights, which will be introduced starting on January 17, 2018. The first flight to feature the improved catering will be BA117 to New York, and then it will be progressively rolled out from there. The plan is that the menu will change every six months.
British Airways claims that these changes will provide more quantity and quality to both meals and great snacking options throughout the flight.
Per British Airways' press release, economy meal service will include the following:
Pretzels with the welcome drink
Four-course meal with starter, main, dessert, cheese and biscuits, accompanied by a bread roll and bottle of water
Second meal or substantial snack depending on the length of the flight
Regional meal options served according to destination
Magnum ice-creams
Tuck box with chocolates and crisps
Hot breakfast on longer overnight flights
Graze movie-snack box on longer* flights
Complimentary drinks from the bar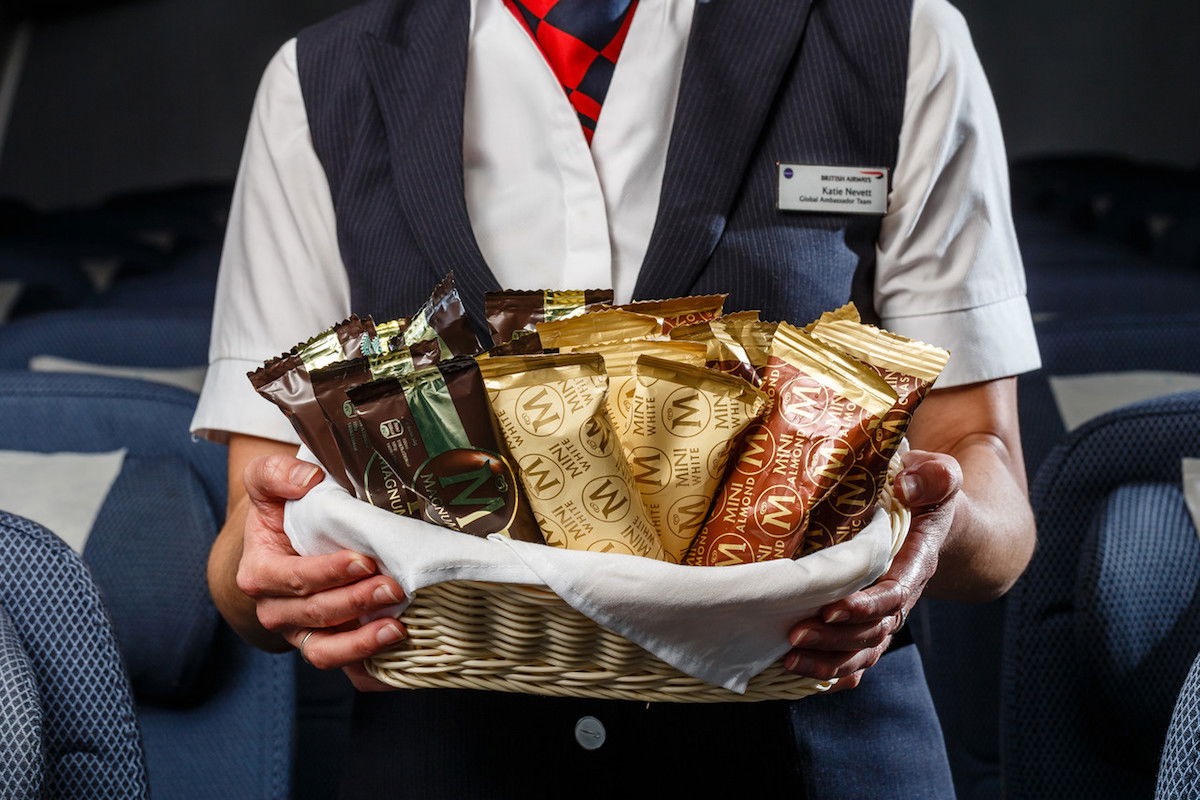 Here's a more in-depth description of what the service will look like:
The airline's customers will be welcomed with pretzels and a drink. Once they are settled in, they will be served a four-course meal such as a starter of couscous salad, followed by a main course of chicken casserole with an ale sauce, colcannon mash and seasonal vegetables, or a vegetarian tomato, farfalle and vegetable dish. Dessert will be a Pots & Co salted caramel and chocolate mousse, followed by biscuits and cheese. The meal will be accompanied by a bread roll and a bottle of Highland Spring water.

On the shorter daylight long-haul flights to destinations such as New York and Dubai, fliers will also receive a sandwich such as egg and cress with a chocolate or Nutri-Grain bar. Those on longer daylight flights to destinations such as Cape Town and Hong Kong will receive a hot meal, such as a pizza wrap or a regional option, with a pot of pasta, a chocolate brownie and a drink as well as a smokehouse BBQ crunch Graze movie-snack box. A hot English breakfast will also be served on these longer flights that operate overnight.

Customers on daylight flights from London will be offered a range of Magnum ice-creams, while those on night flights will be offered a tuck-box with options such as Dairy Milk Buttons, Twix, Kit-Kats and Mini Cheddars, which will also be available in the galley for them to help themselves to.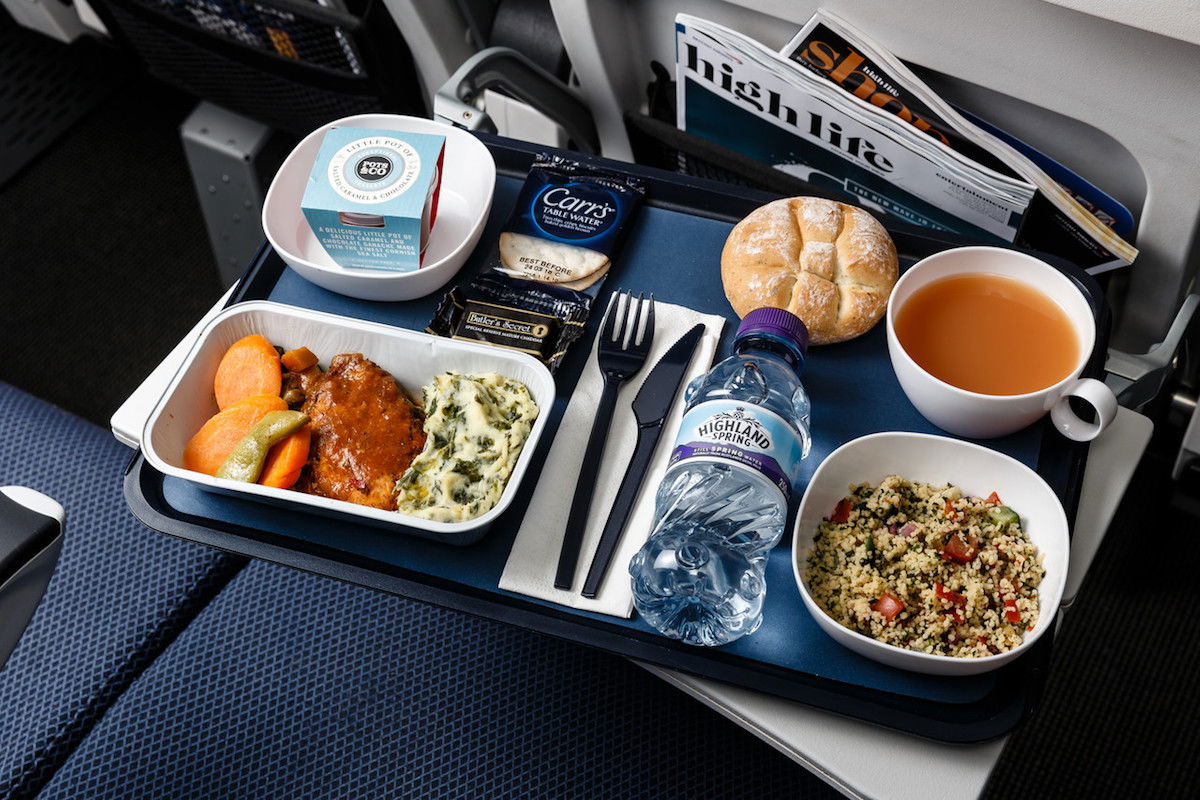 Bottom line
Sometimes it's tough to make sense of the strategies airlines take when it comes to where they cut costs and where they invest. In the case of British Airways, for the past couple of years all they've done is cut costs in economy, so it's fantastic to see that they'll be improving the experience a bit in one way for those taking a longhaul flight with them.
I'm still surprised to see this, though. With the competition they face from Norwegian, their strategy has been to basically match Norwegian on just about everything as much as possible. I don't think that's a good strategy, necessarily, since they'll never be able to match Norwegian's cost structure. So this is a step in the opposite direction, which I wasn't expecting.
What do you make of British Airways investing in their longhaul economy experience?