Historically, British Airways has offered the same award availability regardless of whether you redeem through the Executive Club program, or through a partner program. That's no longer the case, but it's not necessarily quite as bad as it sounds. I also can't blame British Airways for this change.
British Airways limits award space bookable with partners
As first flagged by Australian Frequent Flyer and then covered by Head for Points, British Airways now offers a different number of award seats depending on the program through which you book:
Programs using Avios as their currency have the best availability; this includes British Airways Executive Club, Aer Lingus AerClub, Iberia Plus, and Qatar Airways Privilege Club
Programs not using Avios as their currency have less availability; this incudes programs like American AAdvantage, Alaska Mileage Plan, and more
This seems to relate primarily to British Airways' award seat guarantee. The airline promises at least 12-14 award seats per flight to be made available when the schedule first opens 355 days out. On short haul flights, you can expect at least 12 award seats:
At least eight Euro Traveller (short haul economy) award seats per flight
At least four Club Europe (short haul business) award seats per flight
On long haul flights, you can expect at least 14 award seats:
At least eight World Traveller (long haul economy) award seats per flight
At least two World Traveller Plus (long haul premium economy) award seats per flight
At least four Club World (long haul business class) award seats per flight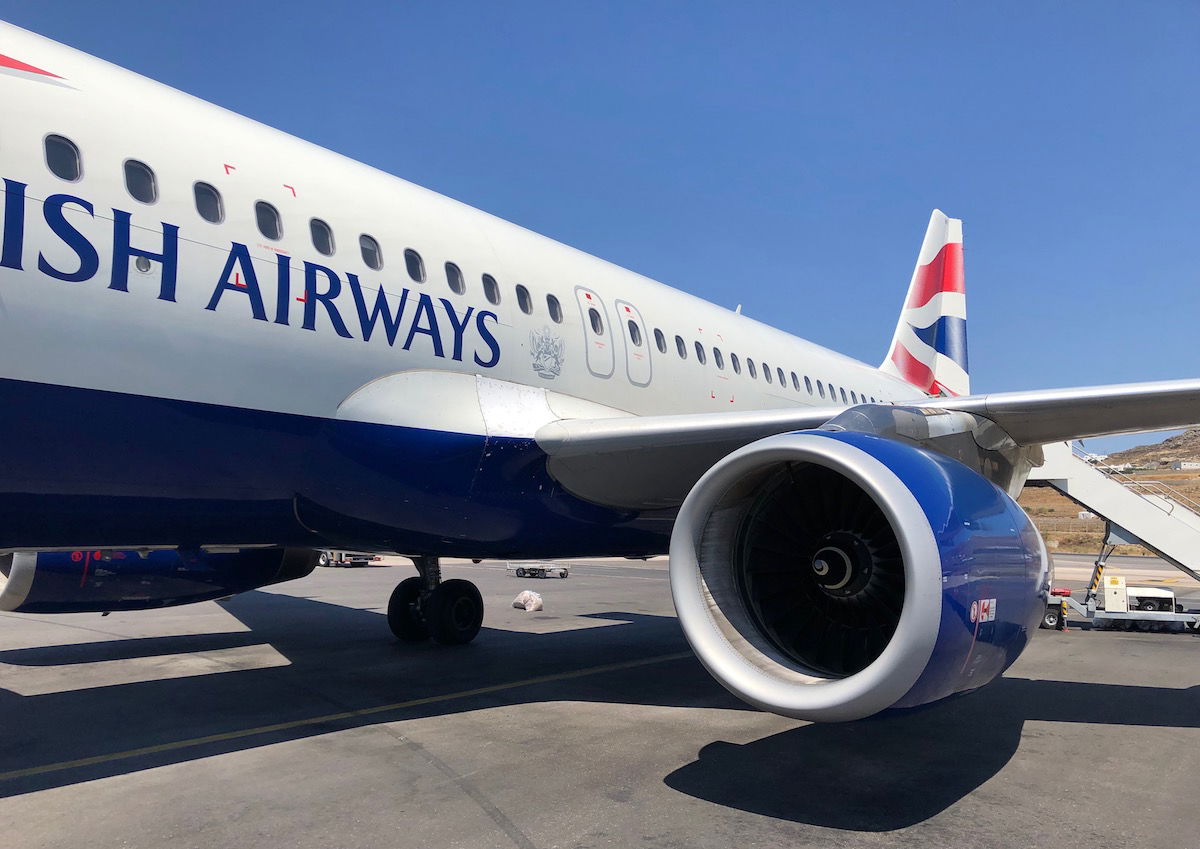 Long story short, that initial allocation of award availability is now only available through programs accruing Avios, and not through partner programs. Now, there are some important things to understand:
British Airways often makes a lot more award seats available as the departure date approaches, and those are bookable through partner programs; the closer to departure you get, the less of an availability discrepancy you'll notice
British Airways Executive Club members long had access to award seats before most partners, based on when availability calendars open; British Airways' calendar opens 355 days out, while American's calendar opens 331 days out, so that limits the implications here
First class availability is still identical through partners, given that there's never a first class award guarantee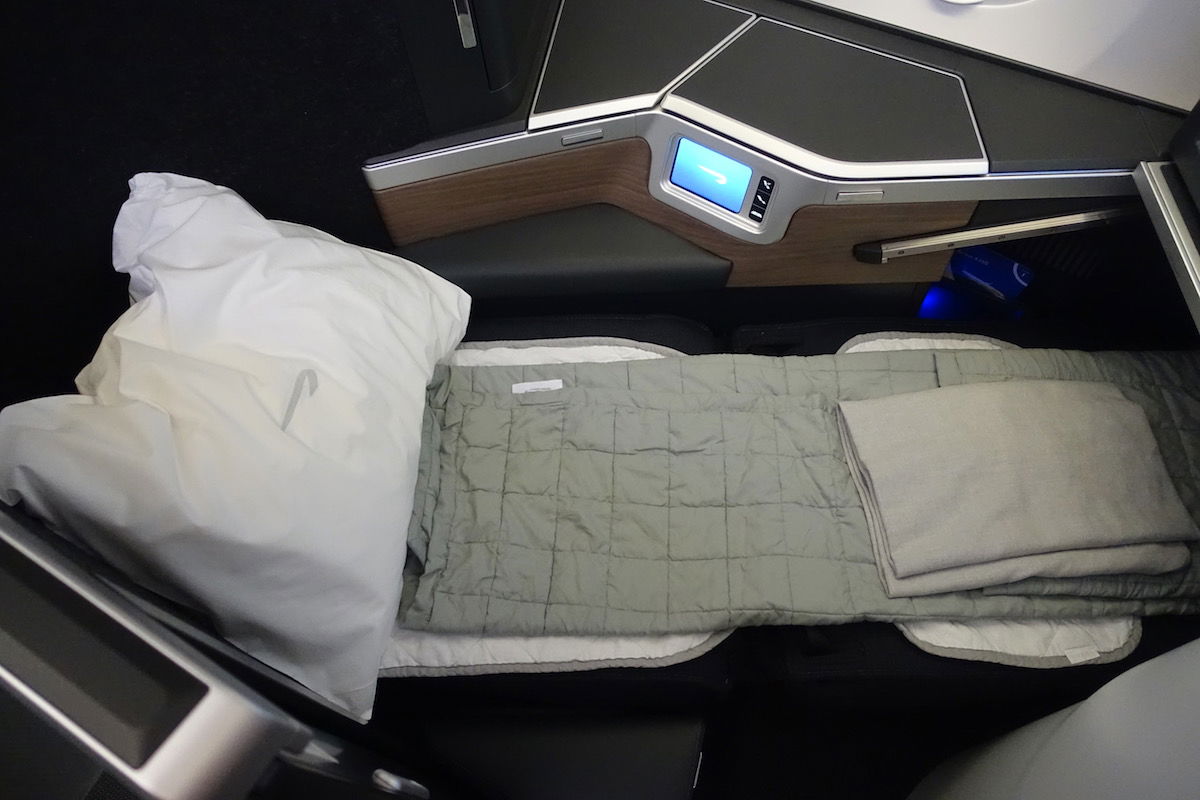 So if you see a discrepancy in award availability between British Airways Executive Club and partners, now you know why, and that it's not a glitch. In reality, you'll probably often still find availability matches, especially closer to departure, since that award availability typically isn't part of the initial allocation.
However, looking around 11 months out when both British Airways Executive Club and American AAdvantage have access to award seats, you may see a discrepancy. For example, on a particular date from London to New York, British Airways shows four flights with business class award space, with one flight having three seats, one flight having four seats, and the other flights having nine or more seats.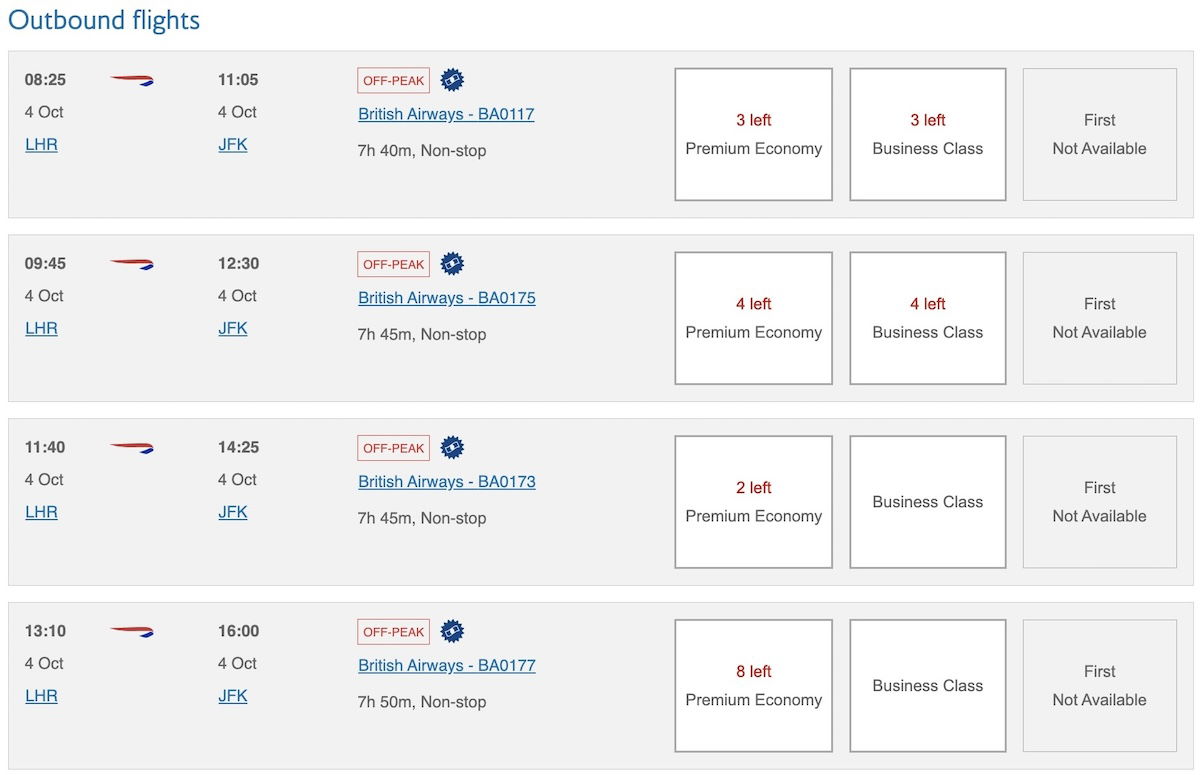 Meanwhile American AAdvantage only shows award space on the two flights that have nine or more award seats. The two flights with three or four seats obviously have that space as part of the initial allocation, and that's not something American has access to.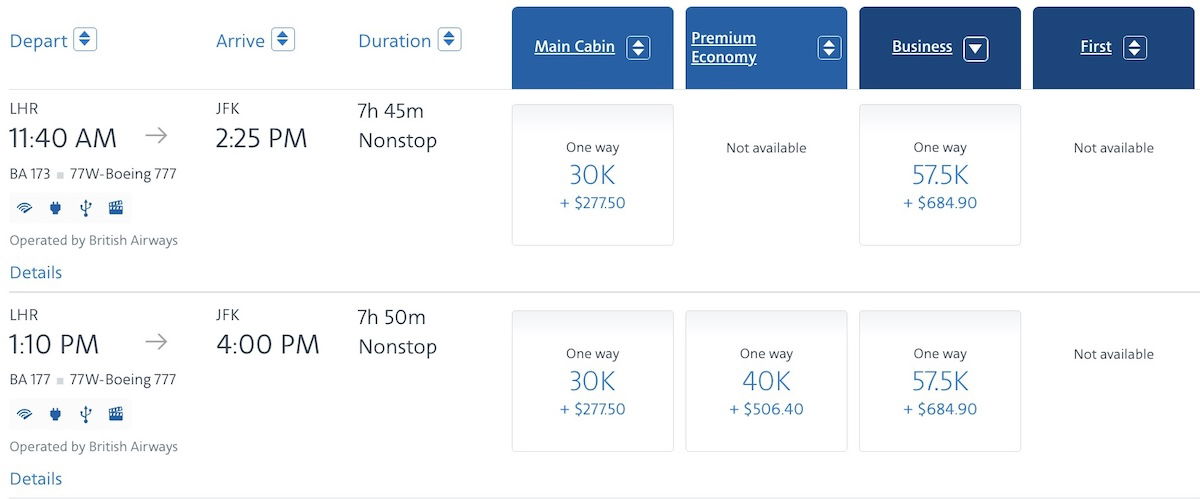 I don't like this change, but it's logical
We're increasingly seeing a trend whereby airlines save some award availability exclusively for members of their own program, and restrict it to members of partner programs. As much as I don't like this trend, I'd do the same thing if I ran a loyalty program.
Loyalty programs can be big profit centers and can make people more loyal to a brand, and you want consumers to participate in your loyalty program, and not in a partner program. After all, British Airways has a lot more upside if you're engaged in Executive Club rather than AAdvantage.
With the ways in which many airlines have been monetizing their programs (by selling miles inexpensively and essentially acting as an alliance premium cabin ticket consolidator), it's not surprising that some airlines want to add some restrictions.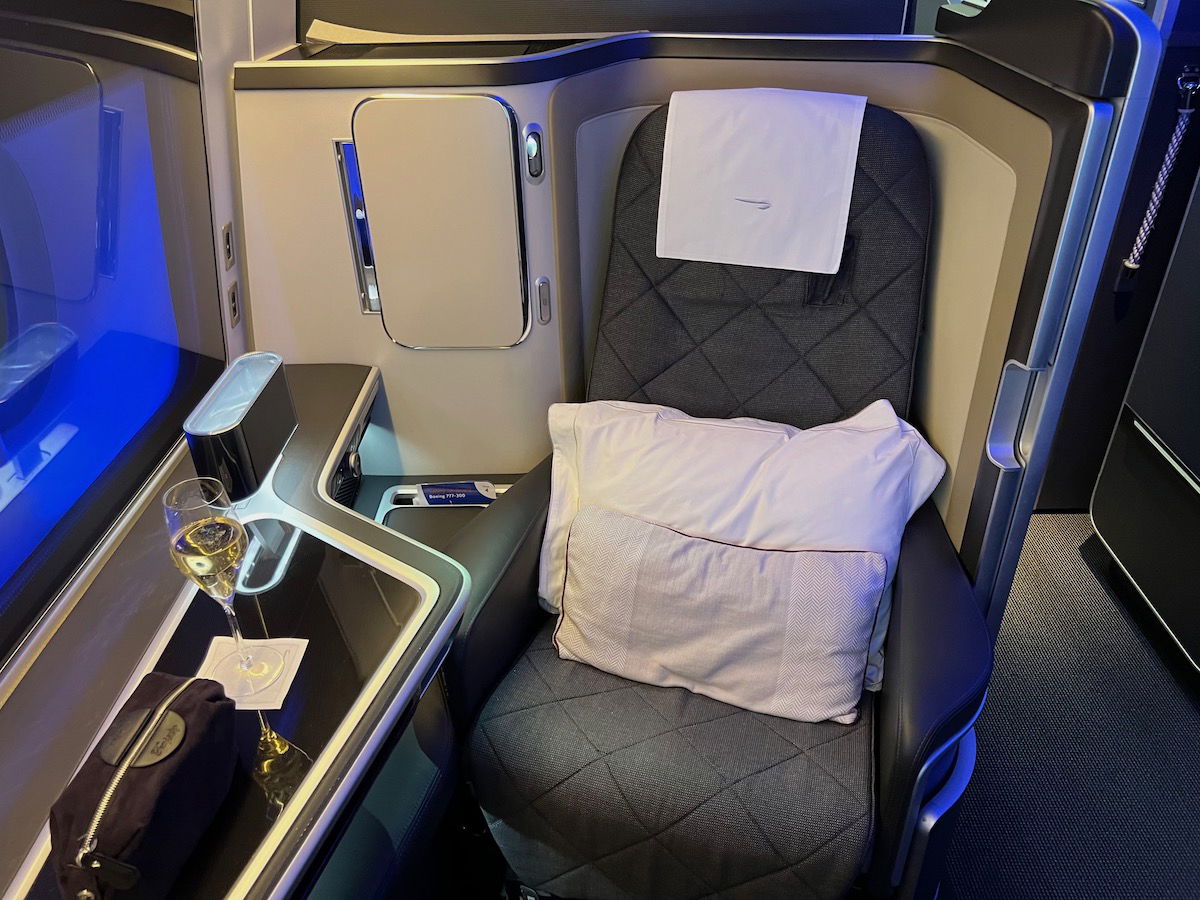 Bottom line
British Airways is restricting some of its award space to partner programs. Specifically, the guaranteed award availability that's offered when the schedule first opens is now only available to those redeeming any "flavor" of Avios, and not to those redeeming any other partner points currencies.
It should still be easy to redeem partner currencies for travel on British Airways, since the airline does still make a lot of award seats available, even beyond the initial allocation. This change will probably be appreciated by Executive Club members, while others will probably be less fond of this.
What do you make of this change to British Airways award availability?