Good morning from London! I just flew what I consider to be the coolest British Airways flight out there. I'm talking about British Airways' Club World London City service, which is their all business class A318 flight between New York JFK and London City Airport.
British Airways launched this service almost a decade ago, and I flew it shortly after launch, so was curious to see how it has changed in that period.
If you've ever been at JFK and have seen the British Airways A318 parked there, you may have asked yourself "is that plane lost?" or "can that plane really make it across the Atlantic?"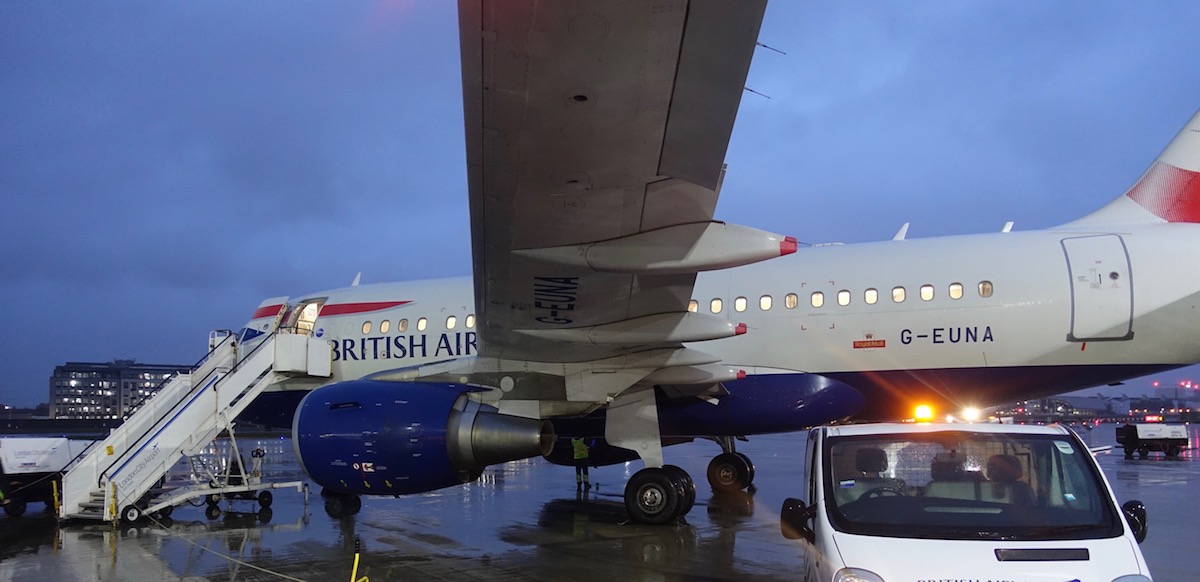 While I'll have a full trip report soon, I wanted to share my initial thoughts in this post. What a cute, spectacular, little product.
The flight has just eight rows of seats in a 2-2 configuration. On this particular flight there were only 18 passengers, so most people had an empty seat next to them.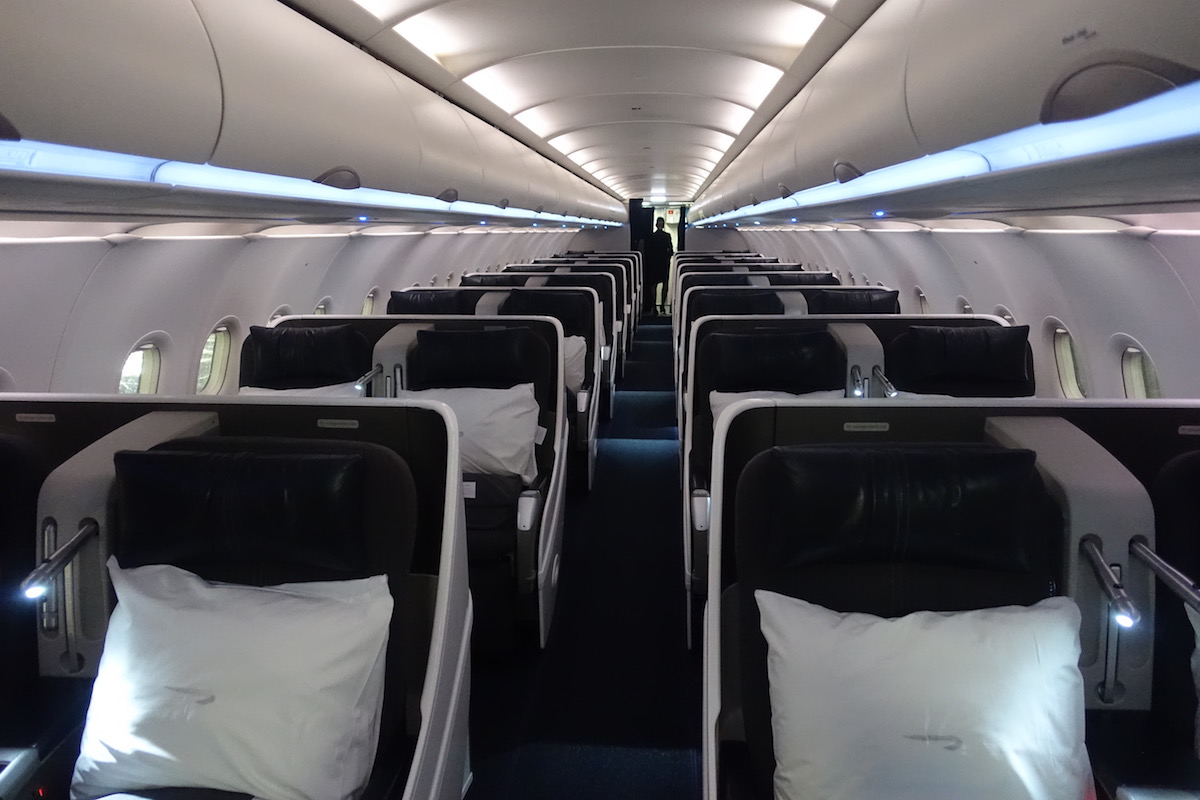 British Airways uses pretty standard fully flat forward facing seats for these flights, which are different than their usual Club World seats.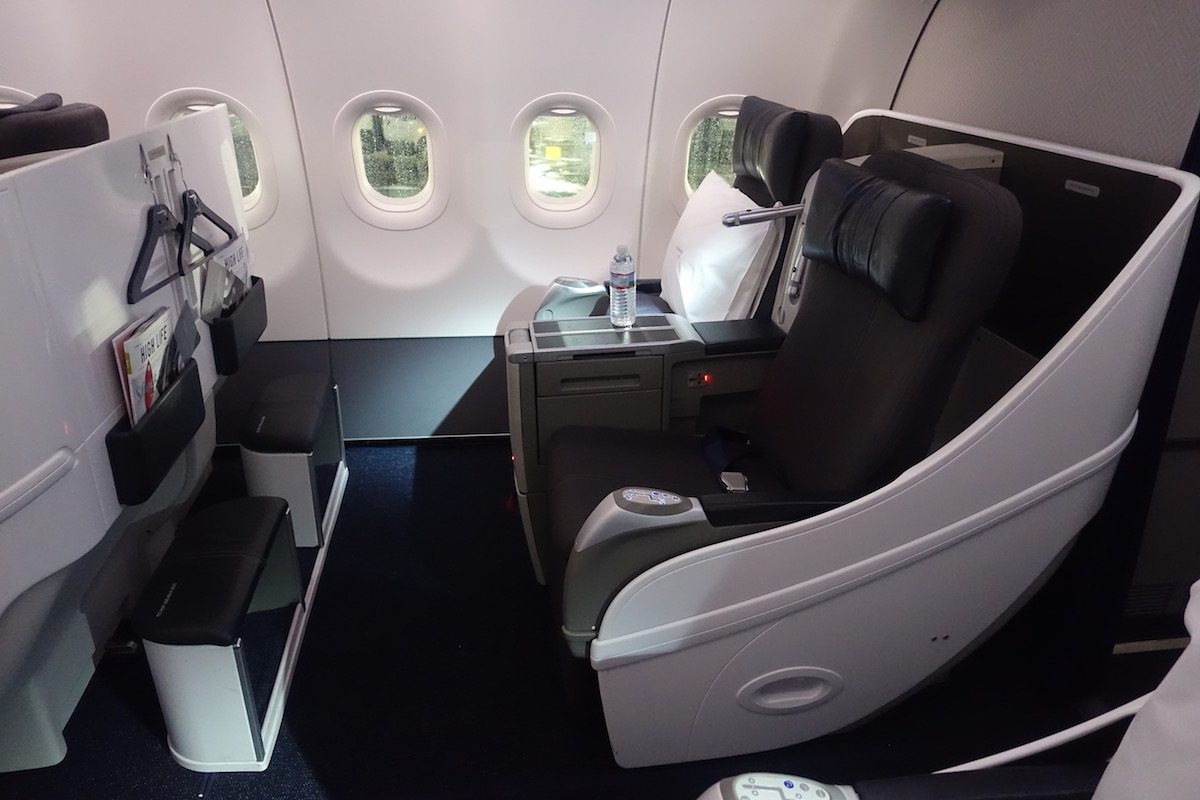 As far as the 6hr45min flight itself goes, I have nothing but good things to say. It really almost feels like a private jet. There are three flight attendants, so on this flight there was one flight attendant for every six passengers.
On top of that, almost everyone just sleeps the entire way on this flight, so in reality only three of us had dinner. That's a 1:1 flight attendant to passenger ratio. The food was the same excellent DO & CO catering I recently had on British Airways.
To start I had a cream of mushroom soup and salad.
Next up I had the antipasti plate.
For the main course I had the grilled salmon.
For dessert I had a blackcurrant and lime dome.
There was also a breakfast service, which consisted of the choice between fruit or yogurt with granola, plus a breakfast sandwich. Alternatively they have a little box you can take with you, should you want to have breakfast on the way into the city instead.
The food was excellent, and service was both friendly and efficient. Given how few passengers there are, service is customized to a higher level than you'd find on any other British Airways flight. For example, even though I partook in the entire dinner service, it was done less than an hour after takeoff.
The bedding on this flight was British Airways' excellent standard new bedding.
Unfortunately this flight doesn't have wifi, and entertainment consists of iPads with movies and TV shows loaded on them.
What an awesome experience Club World London City is. Am I slowly turning into a BA fanboy, or what? 😉
All that being said, I do question the profitability of this route. British Airways has already gone from having two of these A318s to having just one, so now there's at most 6x weekly service. My flight was nowhere near full, and based on looking at the fare buckets for most dates, it doesn't seem like this flight is regularly sold out.
Can the airline really make money flying fewer than two dozen passengers across the Atlantic?
What do you make of British Airways' Club World London City flight? Would you want to cross the Atlantic on an A318?