As an aviation geek it sure is a sad time in the airline industry, and particularly at British Airways. We recently found out that British Airways is retiring its Boeing 747 fleet, and now we're learning that the airline will be permanently ending its all business class service to New York.
British Airways' Club World London City flight
British Airways' Club World London City service was one of the coolest ways to cross the Atlantic in business class.
The airline had a specially configured Airbus A318 with just 32 business class seats:
The flight operated out of London City Airport, rather than out of London Heathrow
On the westbound sector the flight stopped in Shannon, as that was necessary to refuel (London City has a short runway), though passengers also cleared US immigration there, meaning you landed in the US as a domestic passenger
On the eastbound sector you flew nonstop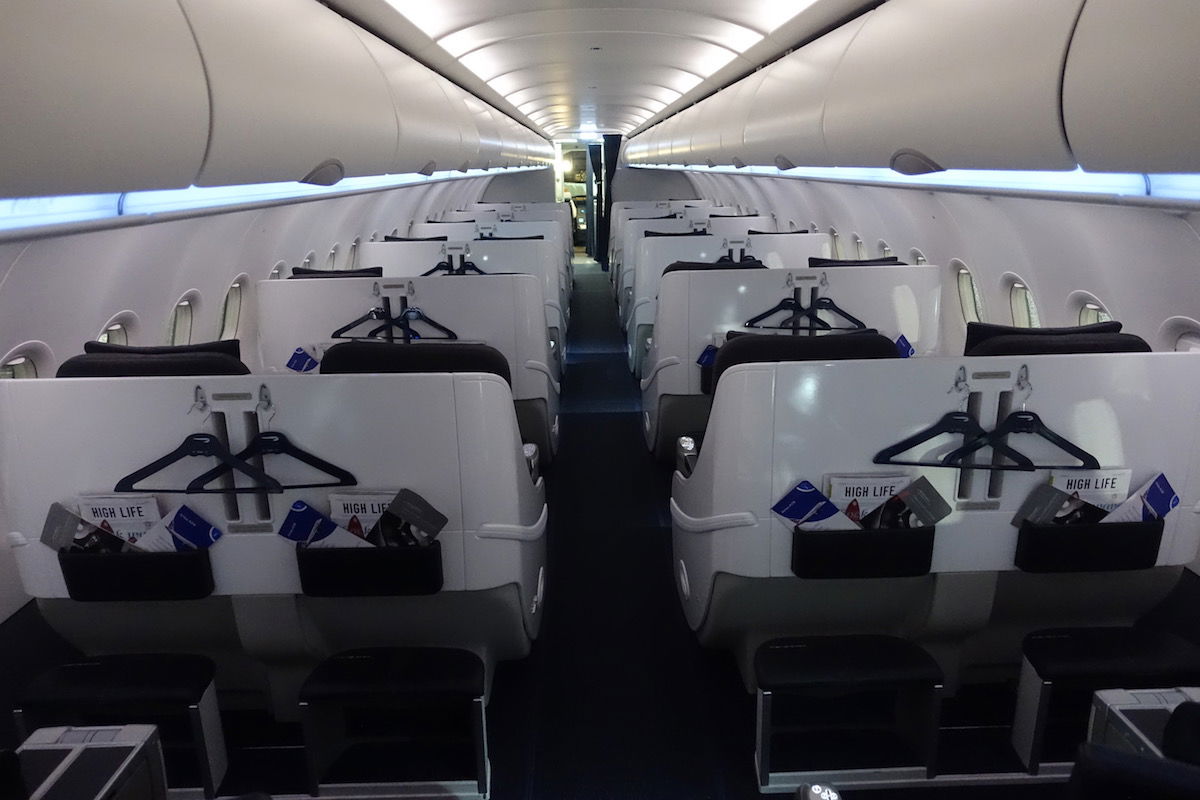 British Airways' Club World London City A318
As you might expect, flying on a jet with at most 31 other passengers is pretty darn cool.
The flight operated with the prestigious flight numbers of BA001 and BA002, which in the past were flight numbers used by the Concorde.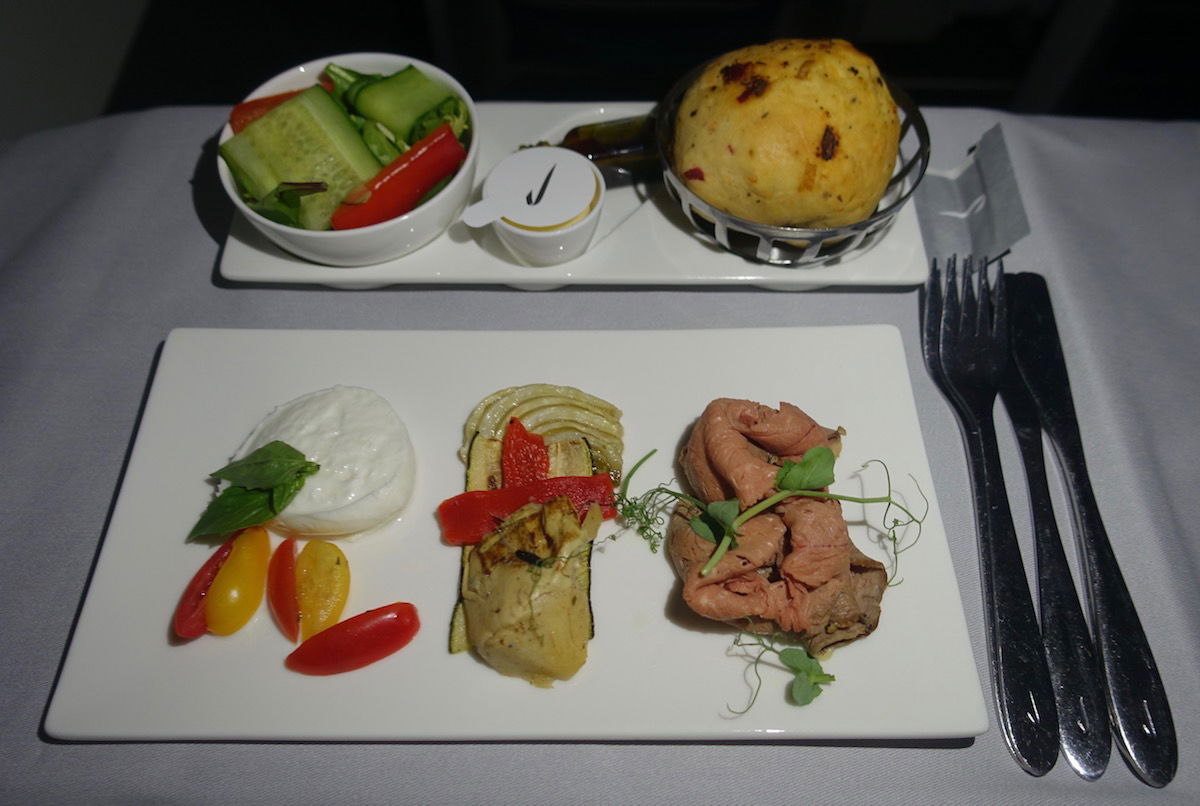 Dining on British Airways' Club World London City service
British Airways retiring A318
During its second quarter financial presentation today, IAG (the parent company of British Airways) announced that British Airways' sole Airbus A318 would be exiting its fleet. This is also the only plane capable of operating the Club World London City service, so I think it's also safe to assume that this service will be discontinued.
Unfortunately this doesn't come as much of a surprise. Back in March I wrote about how British Airways was temporarily suspending this flight. I predicted that this route would be cut permanently, and that's exactly what has happened.
Frankly I think the route may have been on the cutting board even without the current pandemic, which is why I'm not surprised by this news.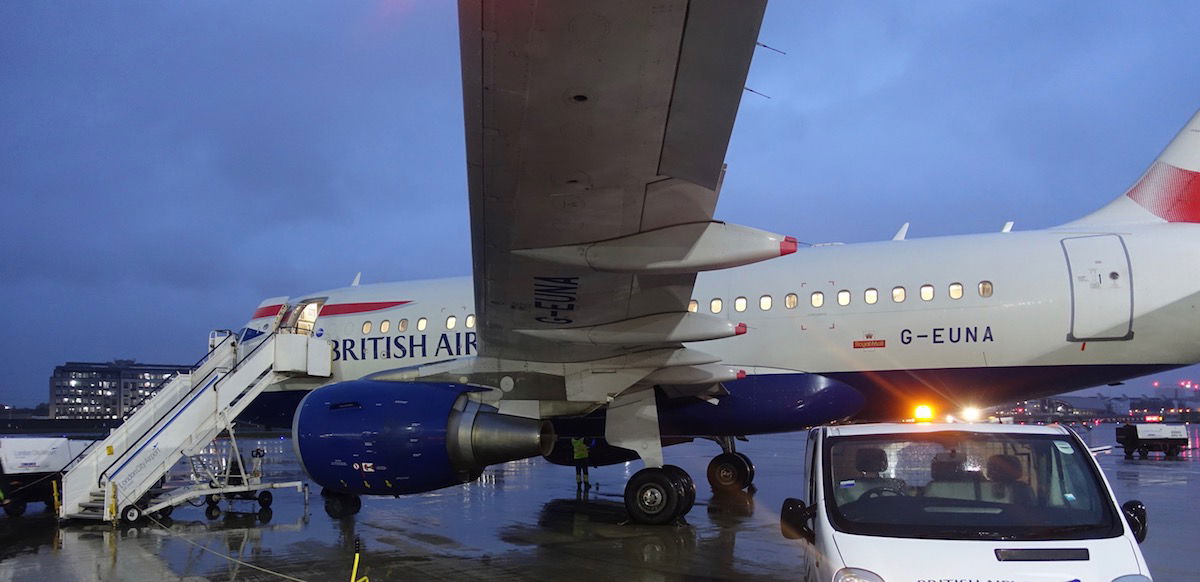 British Airways A318
Why this route is no longer needed
Even prior to this there had been rumors for a long time that this flight would be cut for good. British Airways used to operate this flight up to twice daily, though in the past couple of years it has operated at most once daily, with British Airways having already gotten rid of its second A318.
In many ways the advantages of this flight aren't quite there in the same way they were over a decade ago, when the flight launched:
Being able to clear immigration in Shannon was considered an advantage, but with Global Entry (and reciprocity, since even UK citizens can get it), arguably that negates any time savings
Nowadays British Airways has Wi-Fi on most of its aircraft flying between London and New York, so time onboard isn't "lost" for many in the same way that it used to be
The London City to Shannon to New York flight is blocked at about 1hr45min longer than the nonstop London Heathrow to New York flight, so aside from exclusivity, this is pretty hard for anyone to justify in terms of time savings
British Airways is introducing a new business class seat, which is significantly better than the A318 business class seat (which wasn't the case in the past)
When you combine those factors, this route really wasn't as special as it used to be, in my opinion.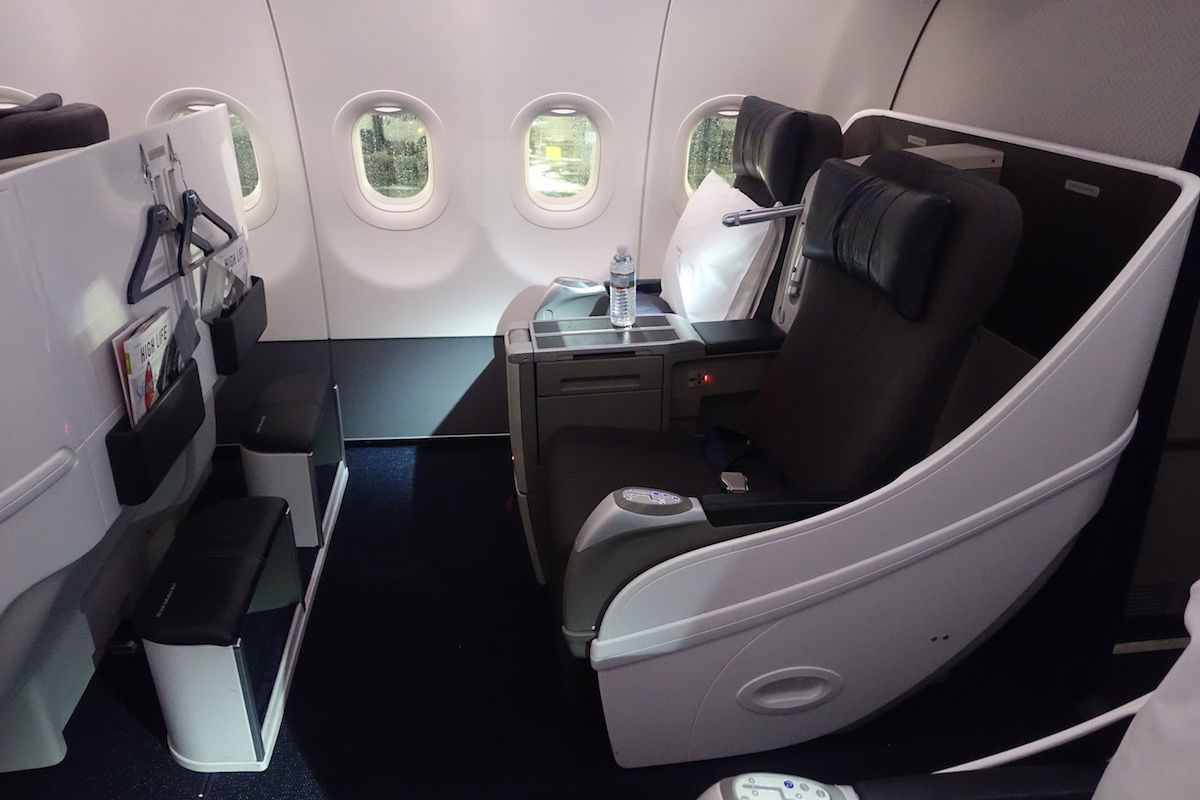 British Airways' A318 business class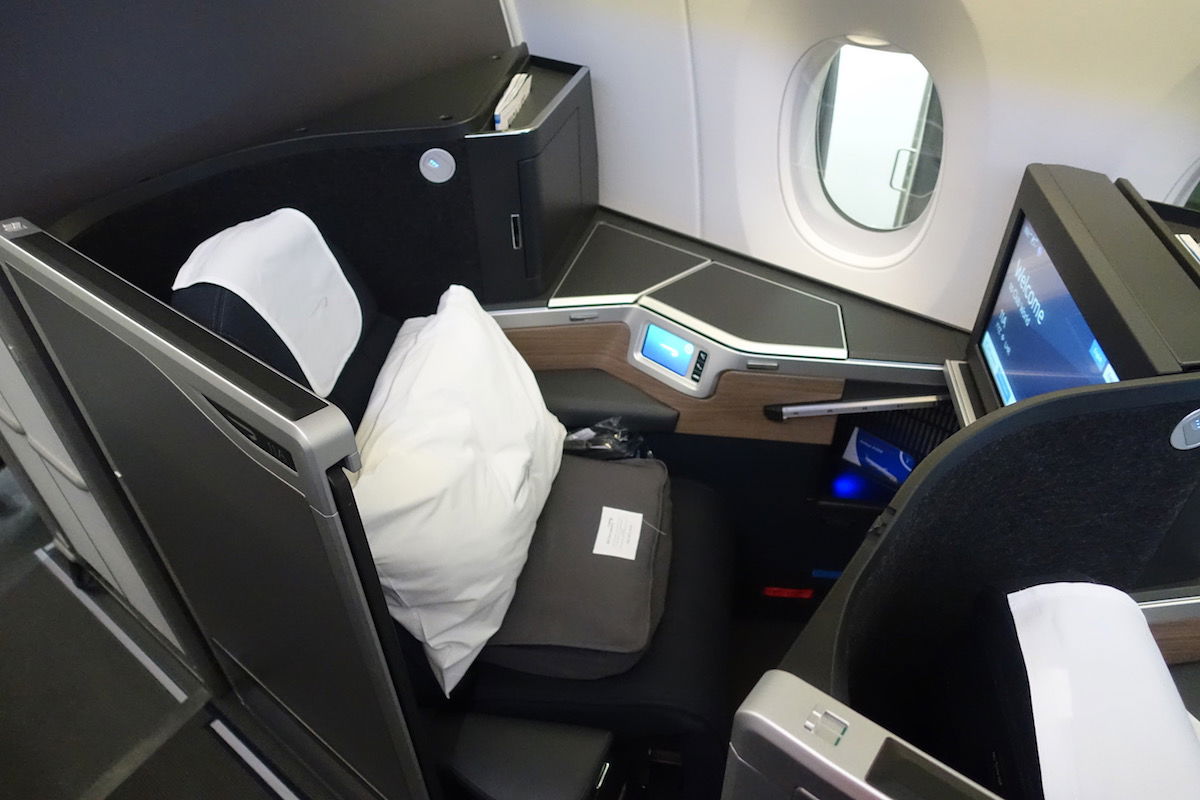 British Airways' A350 business class
Bottom line
British Airways is retiring its sole Airbus A318, which also means that the Club World London City route will be discontinued for good. This was a special flight, as it was operated by a plane with just 32 business class seats.
The pandemic was the nail in the coffin for this route, though in reality it sure seems to me like this route was at risk long before that. The relative advantages offered by this flight aren't there in the same way they used to be.
Are you surprised to see British Airways cut its Club World London City flight?