Last week we learned that Boeing has potentially lost over a third of its 777X orders, so here's at least some good news for the program… kind of.
Singapore Airlines swaps 787-10s for 777-9s
It has been announced that Singapore Airlines has reached agreements with Airbus and Boeing over aircraft deferrals. In the case of Boeing, this involves an order swap:
Singapore Airlines is swapping 14 Boeing 787-10s for 11 Boeing 777-9s
With this update, Singapore Airlines now has plans to have a total of 30 Boeing 787-10s (down from 44) and 31 Boeing 777-9s (up from 20)
Deliveries of these additional 11 Boeing 777-9s are planned for beyond FY25/26.
For context, Singapore Airlines uses the 787-10 as a regional aircraft, primarily operating flights within Asia. Meanwhile Singapore Airlines plans to use the 777-9 as a new flagship, long haul aircraft.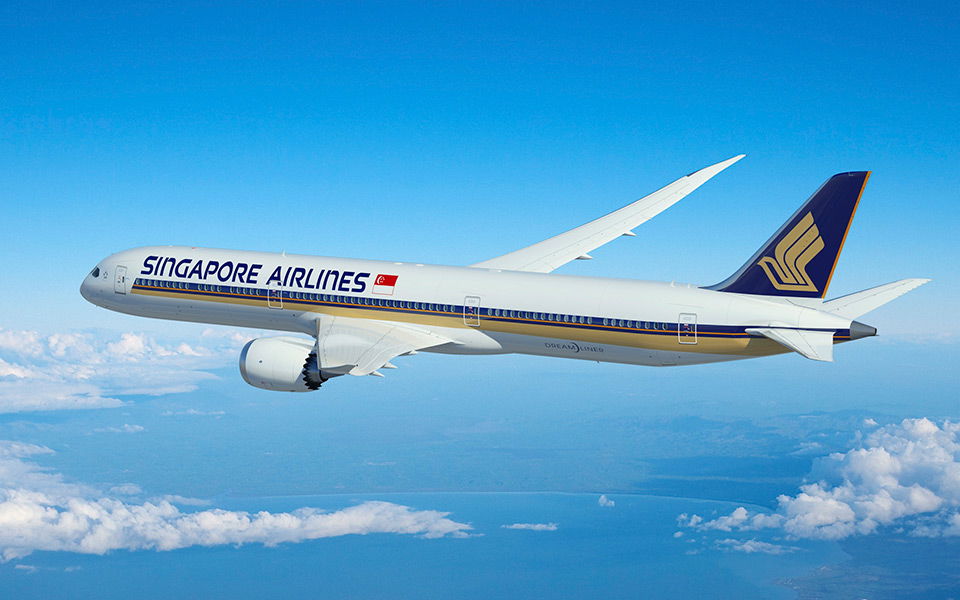 The Singapore Airlines Boeing 787-10
Is Singapore Airlines deferring its 777-9 order?
Going back a couple of years, the plan was for Singapore Airlines to get its first 777-9 in 2021. Of course a lot has changed since then, and we've even seen the 777X program delayed altogether.
Most recently, Boeing announced that deliveries of the Boeing 777X would start in late 2023 at the earliest, representing a delay of a further two years. With this update, odds are that Singapore Airlines' 777X deliveries wouldn't have started until 2024, best case scenario, given that the airline isn't a launch customer for the plane.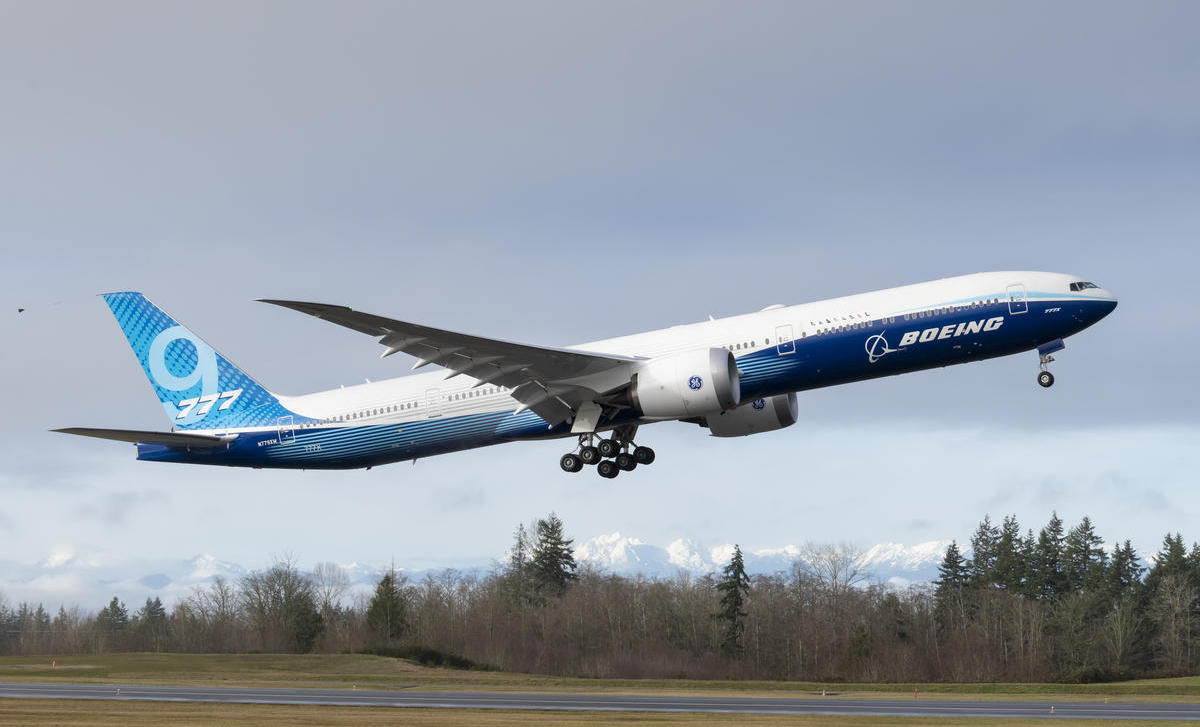 The Boeing 777X program has been delayed altogether
While it's not explicitly stated one way or another, one has to wonder if at this point we may see Singapore Airlines 777-9 orders deferred entirely:
I can't imagine Singapore Airlines actually has a use for these 777-9s in the next few years, as the planes will primarily be replacing A380s
The additional 11 777-9s will be delivered in mid-2026 at the earliest, though we don't know when the first 20 will be delivered
A lot of these order swap deals involve deferrals, especially in situations where an airline increases an order of a plane that's not selling well
For what it's worth, here's Singapore Airlines' chart with expected capital expenditures:
It's hard to tell based on that which planes will be delivered in which year, as the airline has a lot more planes on order.
Why Singapore Airlines' 777-9 order boost is exciting
Singapore Airlines' increased 777-9 order is exciting:
The 777-9 will eventually become Singapore Airlines' new flagship aircraft, as the airline will likely retire A380s in about a decade
Singapore Airlines will introduce an all new first class product on the 777-9, so it should feature an improved product compared to existing 777s
Interestingly Singapore Airlines' current fleet consists of 31 777-300s, so eventually the airline will have the same number of 777-9s; however, over time I would consider the 777-9 to be more of an A380 replacement than a 777 replacement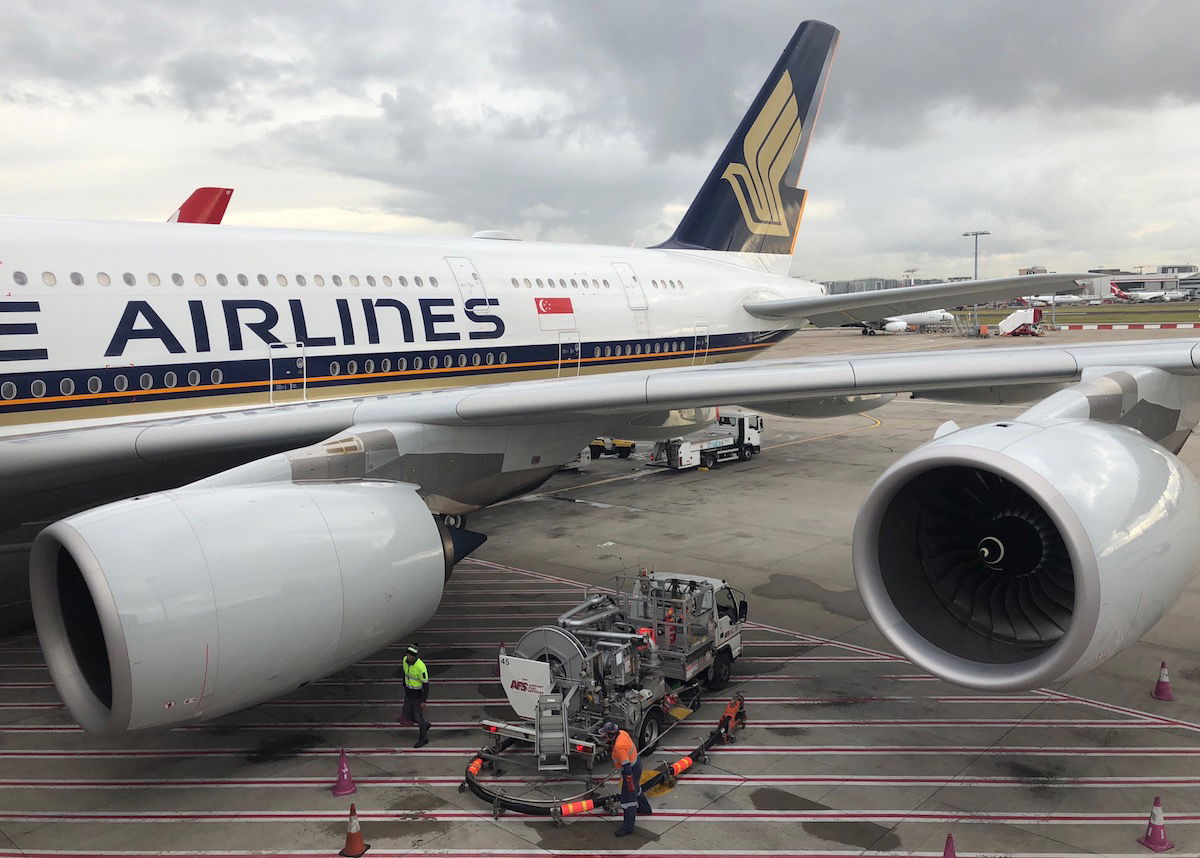 Expect the Boeing 777-9 to eventually replace the Airbus A380
Bottom line
Singapore Airlines has increased its 777-9 order by 11 planes (to 31), and in the process has reduced its 787-10 order by 14 planes (to 30).
I'd say this development is good news for both Boeing and consumers. Boeing has been having a hard time selling the 777-9, so this order boost is positive. For consumers, the 777-9 will be a long haul aircraft featuring a new onboard product, so that's exciting.
Here's to hoping that Singapore Airlines' first 777-9 is delivered in 2024, and not significantly later than that.
What do you make of Singapore Airlines' 777-9 order swap?