Boeing situation just seems to keep getting worse, and that goes beyond the 737 MAX. It has now been announced that Boeing doesn't expect the first 777X delivery to happen until 2021.
What Is The Boeing 777X?
For those of you not familiar, the Boeing 777X is Boeing's newest version of the 777. It will come in two variants — the 777-8 and 777-9 — and the planes are both longer range and larger than existing 777s.
With there clearly not being a market anymore for planes like the A380 and 747-8, this seems to be about the biggest we should expect from aircraft manufacturers in the coming years.
Boeing's 787 is also popular, though this is a larger version.
What Airlines Have Ordered The 777X?
As of now there are about 325 777Xs on order. Currently the orders for these planes include the following:
Emirates Airline ordered 35 777-8s and 115 777-9s
Qatar Airways ordered 10 777-8s and 50 777-9s
Cathay Pacific Airways ordered 21 777-9s
All Nippon Airways ordered 20 777-9s
Lufthansa ordered 20 777-9s
Singapore Airlines ordered 20 777-9s
British Airways ordered 18 777-9s
Etihad Airways ordered six 777-9s
Initially Lufthansa was supposed to be the launch customer, but then Emirates became the launch customer. There are rumors of some airlines possibly canceling 777X orders. For example, Emirates has openly talked about how they're considering canceling some of them.
Boeing 777X Delays Continue
The Boeing 777X was supposed to have its first test flight this past summer, though that ended up being pushed into 2020. This was due to ongoing engine issues with the plane, and then there was a further issue during one of the last certification tests before the first flight, where a door blew off during a stress test.
Up until now the plan was for the 777X to still have its first flight in early 2020, and for the first plane to be delivered in mid-2020.
The latest development, noted during Boeing's third quarter earnings, is that the first 777X delivery now isn't expected until 2021. While the first test flight is still expected for early 2020, it looks like it will be at least a year or so until the first plane is delivered.
That's bad news for Boeing and airlines, and it seems like the timeline might have the potential to slip even further. I sure wonder what impact this might have on existing orders for the plane.
Bottom Line
The 777X now won't enter commercial service until 2021, which is a bummer for airlines like Emirates and Lufthansa, which were looking forward to having the plane join their fleet in 2020.
The 777X will also be the plane on which Lufthansa debuts their new business class, so it looks like that's now pushed back to 2021.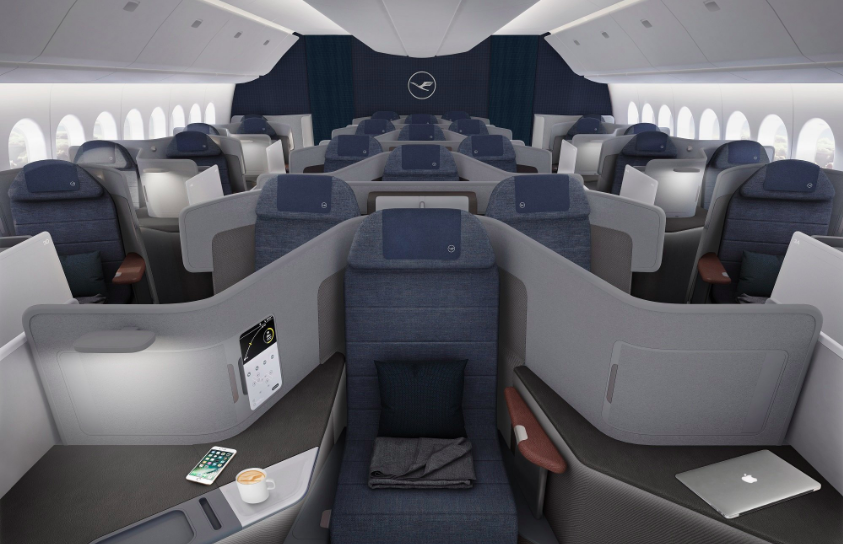 Since Lufthansa got their Skytrax five star rating thanks to their new business class product many years in advance, does that mean they get their five star rating suspended for a year? 😉