Update: While this didn't end up happening, Azman Air did acquire an A340-600 from Virgin Atlantic in 2020.
There's a whole world of airlines out there that are somewhere between totally fake and mostly real.
On the totally fake front, you have US Global Airways/Baltia, the oldest startup airline in the US. I peg their chances of ever flying at somewhere around 0.00001%.
Then you have Global Ghana Airways, which announced in September 2017 that they'd begin flying between Accra and Chicago as of November 2017. The airline didn't have a plane or any sort of approval from the government, which seem like things you'd want to have if launching a new airline with only a couple of months notice. As you may have guessed, the airline still hasn't flown.
Then you have government backed airlines that make you scratch your head, like Air Zimbabwe. Zimbabwe's old government owned airline is so far in debt that the country has given up on them and decided to start a new airline with 777s, as one does. I won't even try to make sense of this airline. They insist Mugabe isn't behind this at all, yet his son-in-law was one of the captains when the plane arrived in Zimbabwe, and the plane has the registration code Z-RGM, with "RGM" also just coincidentally being his initials. Oh, and somehow $140 million can't be accounted for in the acquisition of these new 777s (I'm sure that also has nothing to do with Mugabe).
Ladies and gentlemen, the arrival of #Zimbabwe Airways, Boeing 777, call sign Z-RGM, in Harare today pic.twitter.com/aVGpBcbKKk

— harumutasa/aljazeera (@harumutasa) April 11, 2018
Then you have airlines that actually do exist, and are actually legitimate, though I can't really make sense of what they're going for. That brings us to Azman Air, a domestic Nigerian airline. The airline uses four Boeing 737s to operate their flights, though the've also acquired an A330, though best I can tell they're not using it for any flights at the moment, based on pulling up data for the tail number.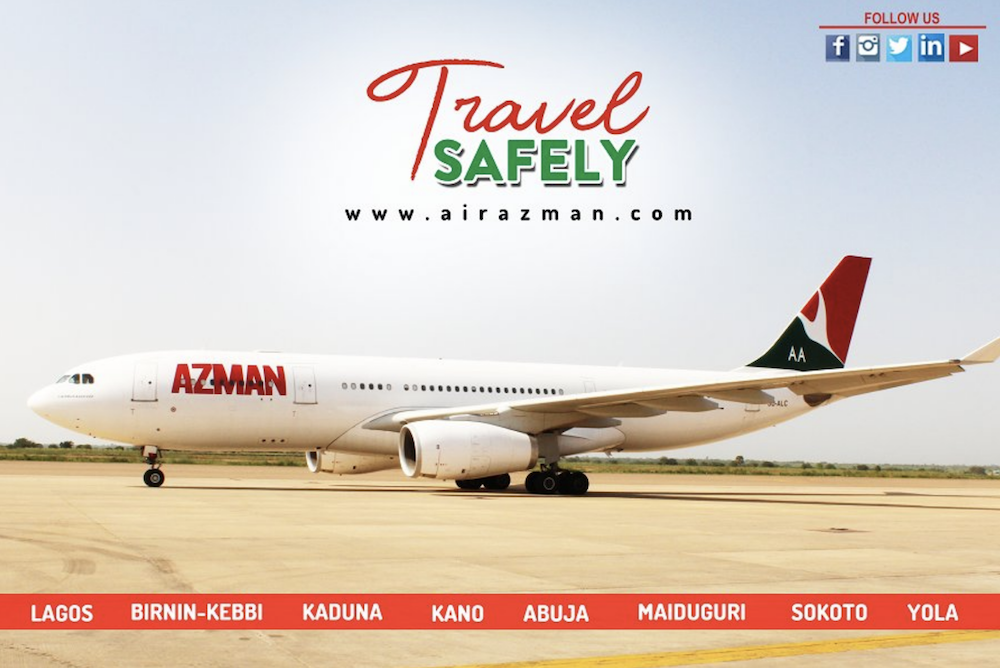 So while it seems they still don't have a well developed plan for an A330, they've done what any rational airline would do, and started leasing an A340, which is higher capacity and less fuel efficient. 😉
It's being reported that Azman Air has acquired an ex-Etihad A340-600, which is a huge plane.
🇳🇬 Nigerian @AirAzman now wants to go long-haul with a former Etihad Airways @Airbus #A340-600 2-FIEX after having failed to use an Air Leisure A330-200. 📷John Coates @africanpilot @RwandAnFlyer @KenyanAviation pic.twitter.com/BButYqKrJh

— Skyliner-Aviation (@skylinerav) May 12, 2018
This plane is still fairly new — it was only built in July 2008, so it's less than a decade old. It was stored in October 2017, so it has just been out of service for about half a year.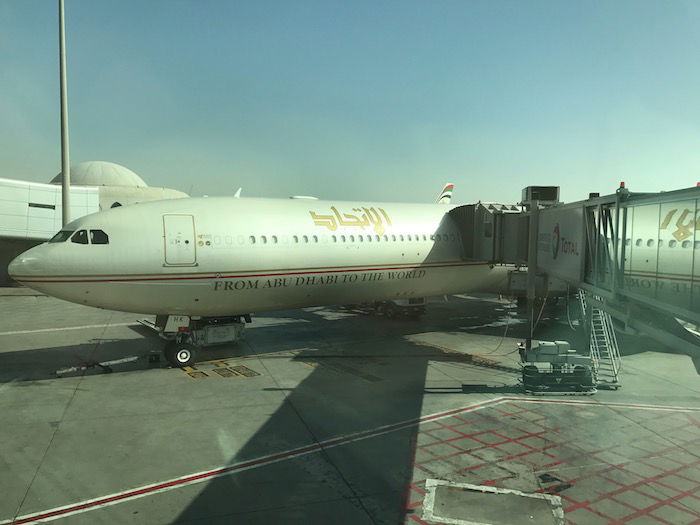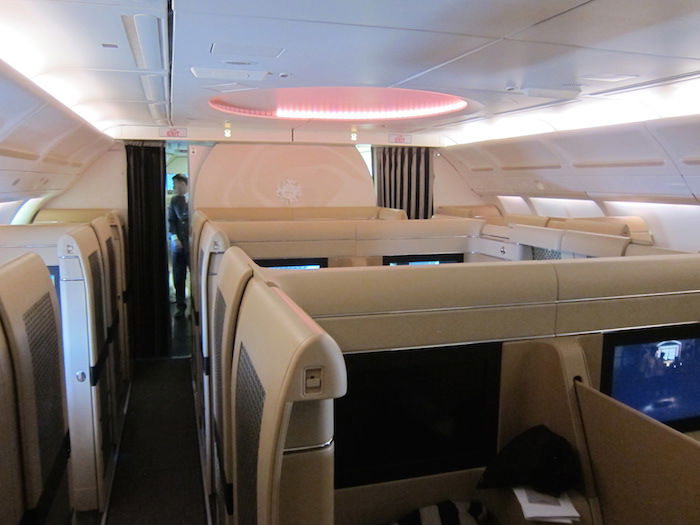 It would appear that Azman Air wants to launch longhaul flights with this plane. The airline hasn't publicly said anything about the plane, though they did drop a hint on Twitter with a "Watch This Space" post:
Too Broke to Travel? Think Again..
Something Amazing is coming SOON @AirAzman
You want to be in the Front Seat??
Subscribe here: https://goo.gl/hfuTfj
If you look closely at the image they posted, you'll see Etihad's old staggered business class seats in the background, which suggests to me that this announcement might be related to that plane. However, I'm not sure exactly what their business plan here is, given that marketing "sitting in the front seat" to people who are "too broke to travel" doesn't seem like a recipe for making money.
Kindly #RT
—
Too Broke to Travel? Think Again..
Something Amazing is coming SOON @AirAzman
You want to be in the Front Seat??
Subscribe here: https://t.co/gM8t6a2SMw
———#FlySafeFlyAzman to #Abuja #Lagos #Kano #Kebbi #Yola #Maiduguri #Kaduna pic.twitter.com/WDOnnP5Ucn

— AzmanAir – #LetsFlyAzmanAir (@AzmanAir) May 10, 2018
I'll be very curious to see what comes of this, and what the airline decides to do with their new A340… if anything. Nigeria has a ton of airlines, and even more airlines that are in some stage of development. Arik Air used to be Nigeria's global airline, and they even flew to New York. However, in early 2017 they suspended their longhaul flights (including to New York), and had to return their A330s to the leasing companies. Arik Air apparently still has nine Boeing 787-9s on order, though. Hmmm…
I'll be tracking the tail number for this Azman Air plane, as I'm curious to see what ends up happening. Will they actually use it for longhaul flights, will they use it for Hajj flights, or will it just be parked until they give up?