A couple of days ago I wrote about how Zimbabwe took delivery of a Boeing 777 this week, which used to fly for Malaysia Airlines.
Zimbabwe's government owned airline is 300 million USD in debt, so Zimbabwe is doing what any rational government would do, and is acquiring four 777s that they'll be leasing to a start-up airline in their country. Bye bye Air Zimbabwe, hello Zimbabwe Airways! What could possibly go wrong?
The government allegedly spent $41 million on the first two Boeing 777s, and they'll get their next 777s once they can afford to pay for them (they wanted these planes last year, but couldn't afford to pay for them at the time). I've certainly not been the only one scratching my head about this situation, wondering what exactly the motive was for this.
You guys aren't going to believe this, but… a scandal is emerging regarding these 777s!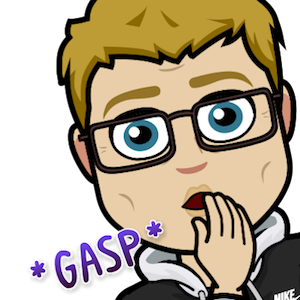 Let's remember that former president Robert Mugabe and his family had absolutely nothing to do with these new planes. Absolutely nothing. They said so themselves.
It's a complete coincidence that Mugabe's son-in-law was one of the captains of the plane, and that his daughter met him when the plane arrived.
I'm sure it's also a coincidence that the plane's registration code is Z-RGM (the "RGM" most definitely doesn't stand for "Robert Gabriel Mugabe).
As it turns out, Zimbabwe may have slightly overpaid for these planes, or perhaps more accurately, some money just disappeared while they purchased the planes. News24 reports that in this deal, 140 million USD "couldn't be accounted for," which is prompting a probe by President Emmerson Mnangagwa. Per the story:
"All in all, a total of $140 million cannot be accounted for as we speak, and that is why Mnangagwa had to order Gumbo to bring home the planes which were brought secretly using public funds," the source said.

The source told the paper that Mnangagwa believed the airline deal was part of "a grand scheme to steal public funds" by people who had the backing of former president Robert Mugabe while he was still in power.
I don't think it'll take Scooby Doo to solve this mystery…
(Tip of the hat to AlexD, featured image courtesy of @harumutasa)