Update: This is a reminder to make any June purchases ASAP so they still post to your statement for this month. This can include the monthly streaming credit, monthly cell phone credit, and Saks credit for the first half of the year.
Several American Express cards offer statement credits and rebates as part of the card benefits. These can be very lucrative, and more than offset the annual fees on the cards, provided you can max out (or at least get close) the assorted credits.
The challenge, however, is that Amex makes these benefits somewhat tricky to use. In some cases you have to register to activate a benefit, and even the automatic benefits are often broken out into monthly credits. It can be a lot to keep track of, and that was before the addition of the new temporary card perks.
So we've put together a hopefully-helpful tracker with the various statement credits on the main American Express travel cards, segmented by month or year as appropriate.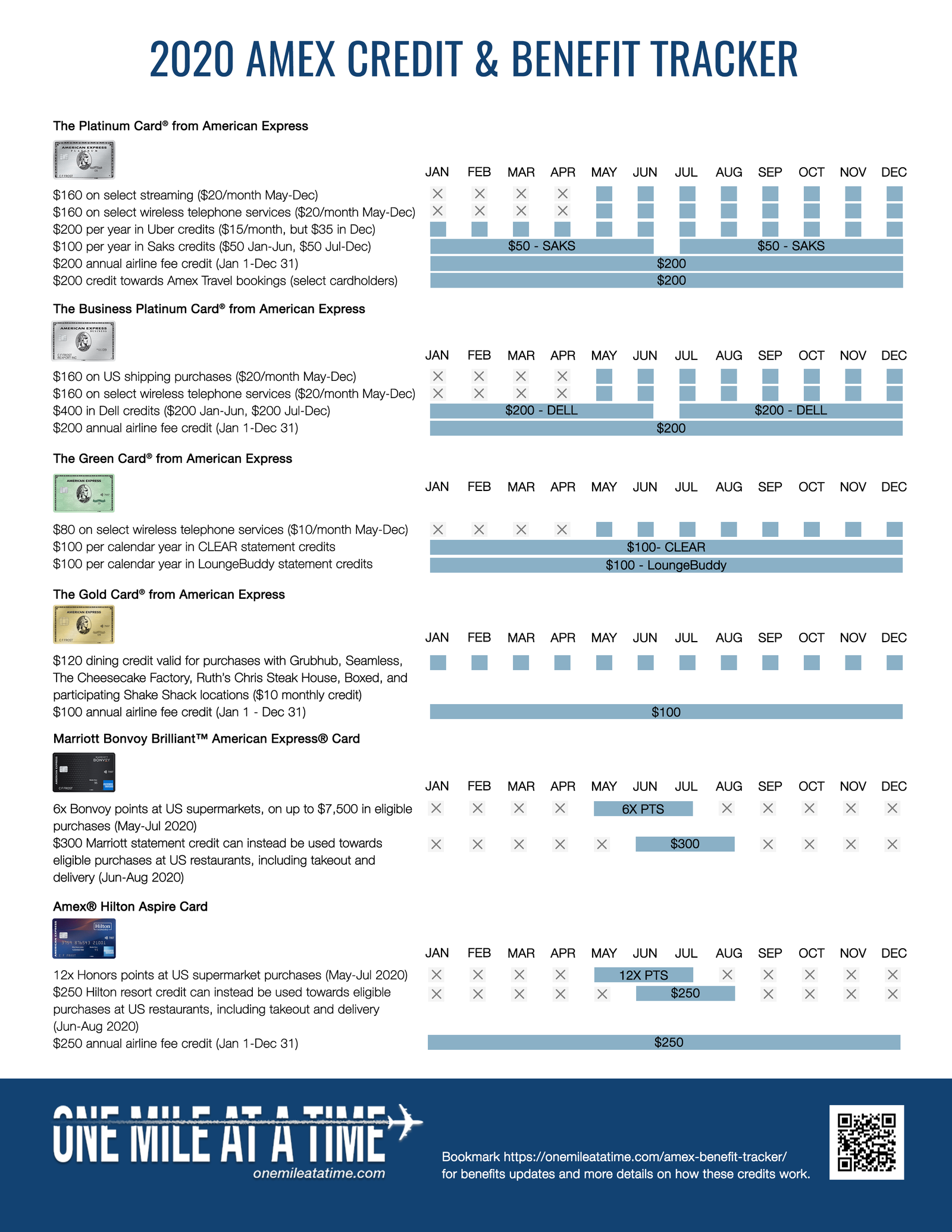 Click here to download a PDF of the tracker.
I'll be saving one copy for each cardholder in my household to my desktop, and marking things off digitally each month using Preview, but we've sized it so you can print it on standard-size paper as well.
You'll still want to look over the details for any cards you have, and ensure you've enrolled where necessary. We have links to all those things in our reviews of each card:
And if you need information on how these benefits are implemented, what merchants are included in each category, or anything else, check out these guides:
We'll also update this page (and the tracker) if additional benefits are added in 2020. And if this is popular, we can potentially do this for other cards as well, but Amex definitely has the most confusing credit structure out there, so it might not be necessary otherwise.
Enjoy!