The 737 MAX has been grounded globally since March. Boeing is working on finalizing the software fixes for the plane, and then the 737 MAX has to once again be certified.
While we always hear optimistic timelines for when that could happen, the reality is that it's anyone's guess when the plane will be back in the sky. Furthermore, just because the FAA certifies the plane doesn't mean that other global aviation authorities will.
So even though progress is being made, it does seem like Boeing and airlines operating the 737 MAX have an uphill battle, both in terms of regulatory approval and passenger confidence.
With that in mind, today American has updated their schedule as it pertains to the 737 MAX. As of today American Airlines has removed the 737 MAX from their schedule for flights through December 3, 2019.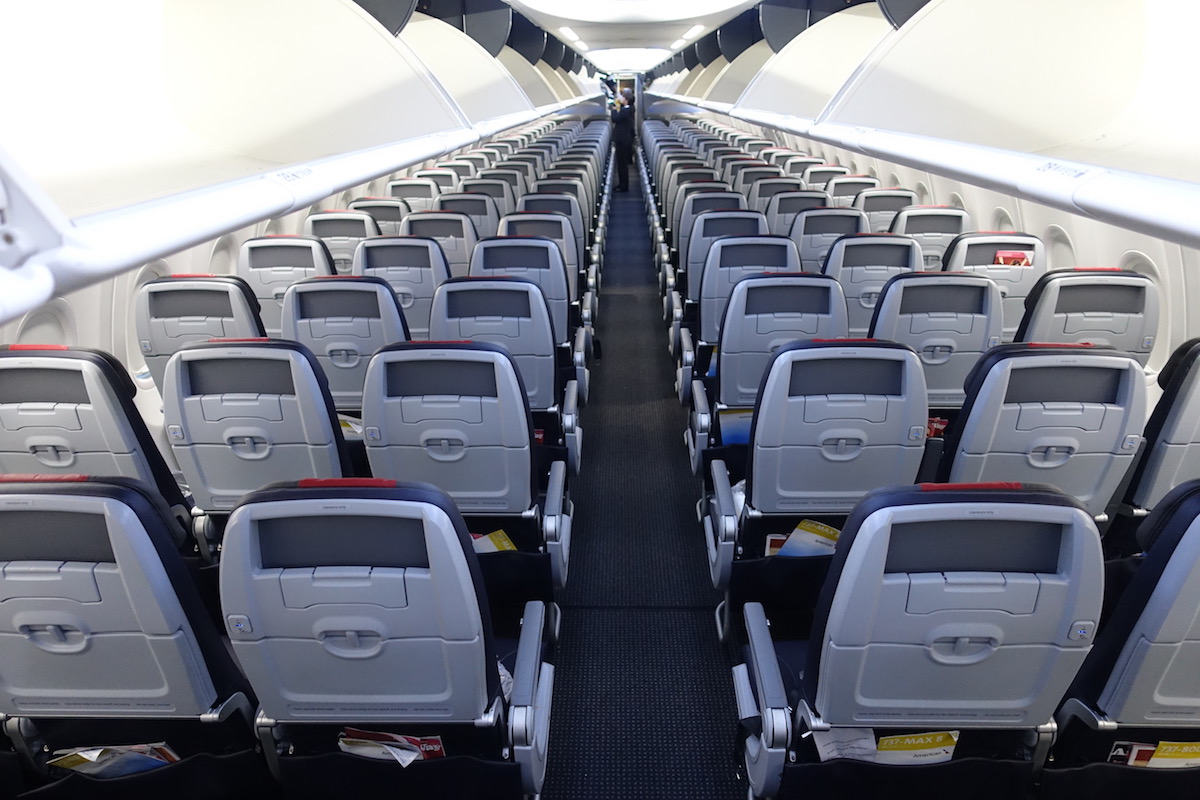 American's 737 MAX cabin
As the airline explains in a press release, they "remain confident that impending software updates to the Boeing 737 MAX, along with the new training elements Boeing is developing in coordination with our union partners, will lead to recertification of the aircraft this year."
American is extending cancelations with the plane in order to more reliably plan their schedule over the coming months. With this, we can expect that approximately 140 flights per day will be canceled through December 3, 2019.
It's worth understanding, however, that not all flights that were supposed to be operated by the 737 MAX will be canceled, and conversely, some flights not operated by the 737 MAX may be canceled.
That's because American is reworking their schedule somewhat, so we may see situations where they put a 737-800 (or another aircraft) on a flight that was previously scheduled to be operated by a 737 MAX. That also means that there will be flights that were supposed to be operated by other planes that will be canceled so the plane can be used on a high priority 737 MAX route.
I would imagine American hopes that they don't have to extend the cancelations any further, because that could impact their busy holiday travel season.