Alaska Airlines has announced that it's trading in some A320s for 737 MAXs… yay?
Alaska picking up 13 737 MAXs, trading in 10 A320s
Alaska Airlines has entered into an agreement with Air Lease Corporation (ALC), which will consist of two parts:
Alaska will sell 10 A320 aircraft to ALC, though will lease the planes from ALC for a short period after the transaction closes
Alaska will lease 13 Boeing 737 MAX 9 aircraft from ALC, which will be delivered between the fourth quarter of 2021 and 2022

Alaska Airlines is getting more 737 MAXs
This announcement comes days after the US Federal Aviation Administration said it would unground the 737 MAX, after the plane was grounded globally in March 2019.
This transaction is part of Alaska's attempt to optimize its mainline fleet. It's noted that the 737 MAX aircraft are 20% more fuel efficient per seat than the A320s they're replacing, and they also have an additional 600 miles of range, opening up new nonstop routes.
Here's how Alaska Airlines CEO Brad Tilden describes this decision:
"Alaska's relationship with Steve dates back to the early 1980s and we're thrilled to work with him and ALC on an agreement that will enhance our fleet and advance our environmental, operational and financial performance. We found an opportunity to sell 10 planes that are not in our long-term plans and replace them with 13 of the most efficient narrow-body aircraft available."
How this fits into Alaska Airlines' overall strategy
If you ask me, swapping A320s for 737 MAXs isn't exactly great for customers — Airbus narrow bodies are more comfortable, and that doesn't even get at the stigma associated with the 737 MAX.
That being said, this decision ultimately makes sense. Alaska Airlines used to operate an all-Boeing fleet, and then it took over Virgin America, which operated an all-Airbus fleet. It sure seems like Alaska is working to eventually become an all-Boeing airline again, though the timeline for that remains to be seen.
How does this decision contribute to that direction?
Alaska Airlines currently has 49 A320s and 10 A321neos, so once this deal is concluded, Alaska will be down to 39 A320s and 10 A321neos; Alaska's A320s are an average of 10 years old
Alaska Airlines has 32 737 MAX 9s on order, which are expected to be delivered starting in early 2021; this transaction means that Alaska Airlines will have up to 45 737 MAX 9s on order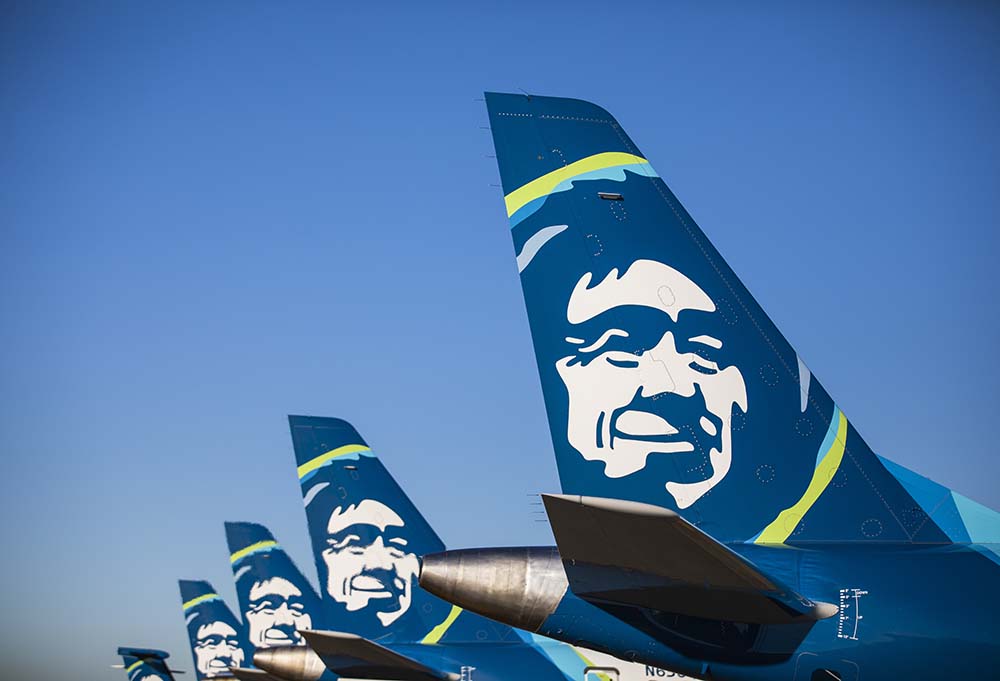 Alaska is inching closer to being an all-Boeing airline
Bottom line
Alaska Airlines has entered into an agreement that will see the airline selling 10 A320s and then leasing 13 737 MAX 9s. While airlines have an uphill battle with the 737 MAX, this move ultimately makes sense for Alaska. The airline has been moving towards an all-Boeing fleet, and this gets the airline one step closer to that.
What do you make of Alaska's Airbus & Boeing plane swap?