The Boeing 737 MAX is expected to be back in the skies within weeks, after having been "ungrounded" by the US Federal Aviation Administration. American is expected to be the first airline to resume flights with the 737 MAX, as the airline will start flying the plane between Miami and New York as of December 29.
American has some interesting plans prior to that…
American wants employees to fly the 737 MAX first
We've seen airlines operate some flights to nowhere as a way to engage those who want to travel but are dealing with closed borders, but we haven't seen anything quite like this.
In December, American Airlines will operate five flights to nowhere with the 737 MAX, exclusively for employees. As the company explains, in order to restore customers' confidence in the 737 MAX, the airline first needs to ensure employees are comfortable flying on the plane.
That's why American will operate five flights with the 737 MAX leading up to this, which employees of American or its wholly owned subsidiaries can take.
Specifically, flights will be on the following dates out of the following airports:
December 3 from DFW
December 8 from MIA
December 9 from LGA
December 15 from LGA
December 17 from MIA
Each flight to nowhere is expected to last for about an hour. Presumably the reason these flights are primarily happening out of MIA and LGA is because the first route for the plane will be between those two airports.
Since American's 737 MAXs have 172 seats each, that means up to 860 employees will have the opportunity to take these flights.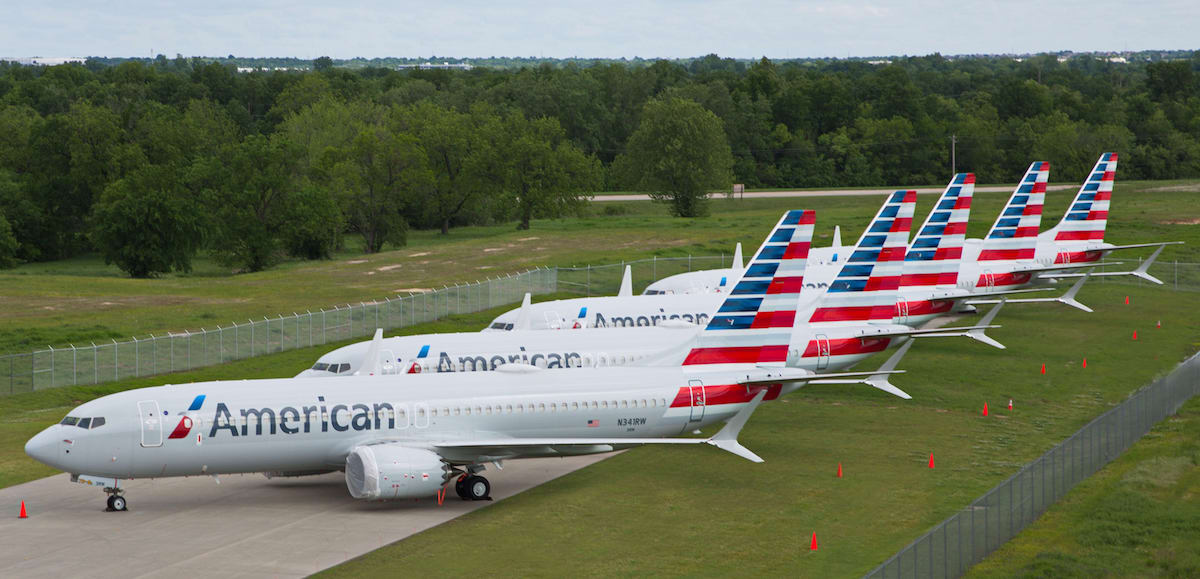 American will operate five 737 MAX flights for employees
Smart strategy, or unnecessary?
I recognize airlines (and Boeing) have an uphill battle when it comes to convincing the public that the 737 MAX is safe to fly. Personally I'd feel comfortable flying the 737 MAX again, given that multiple independent international aviation safety organizations have signed off on the fixes.
I realize other people might not feel the same way — some may recognize that their fear is irrational (for example, I'm terrified of chair lifts, but also know I shouldn't be), while some may think their fear is rational (which I can't necessarily blame them for, given that two of these planes crashed just weeks apart).
That being said, what exactly is being accomplished by these types of flights? Are employees supposed to get off the plane thinking "well I survived, so I guess this is a great plane?"
Unless we're 737 MAX pilots and are in the cockpit, I'm not sure what impression people are supposed to come away with based on a flight in the cabin? It seems like it's pretty binary, which is that either you'll walk away from the flight feeling that it's like any other flight, or, well… not.
I appreciate what American is going for here, and in general I commend American for being a transparent airline, and I think this is part of that. I'm just not sure I get this concept specifically. Similarly, there had been talk of American doing 737 MAX tours for customers prior to the plane reentering the service.
This might be one of those cases where I think less is more — slowly ease the plane back into service, don't make a big deal of it, and hope that people eventually forget (which they inevitably will).
I'd also be curious to know how many employees choose to take these flights, and what their motives are. I can think of a few possible reasons:
Some avgeeks might like any opportunity to fly
Some might be genuinely curious to see firsthand if the plane is "safe"
Some might just like the bragging rights of being the first to fly the 737 MAX
Otherwise, though, there's a major reason to avoid the 737 MAX, and that's the Oasis interiors that American has installed on these planes.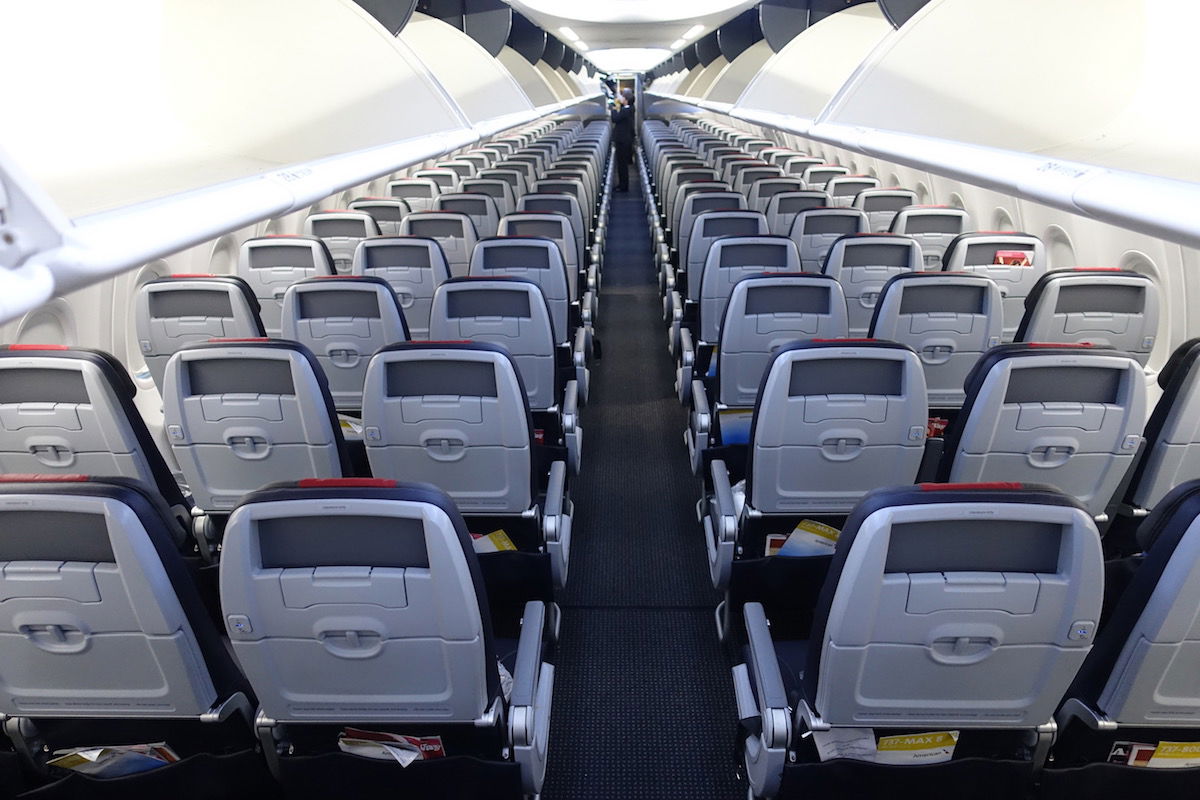 The cabin of American's 737 MAX
Bottom line
American will be operating five 737 MAX flights to nowhere for employees in December, ahead of the plane reentering commercial service. I appreciate what American is going for here — the airline wants employees to feel comfortable with the plane, so that customers can have confidence in the plane as well.
However, I'm not sure I follow the logic beyond that, when a successful 737 MAX flight is simply one that lands safely…
What do you make of American's 737 MAX employee flights to nowhere? Is this smart, or unnecessary?
(Tip of the hat to View from the Wing)