There's an exciting development for Alaska Airlines and American Airlines frequent flyers. This comes as Alaska prepares to join the oneworld alliance as of March 31, 2021.
The connection between American and Alaska goes beyond that, though, as the two airlines plan closer cooperation. American is building up a long haul presence in Seattle, with flights to Bangalore, London, and Shanghai. The plan is for Alaska to provide much of the feed for these flights.
Closer cooperation between American and Alaska will come in at least two phases, so let's take a look at what we should expect.
Reciprocal elite benefits coming in March 2021
Starting in March 2021 (coinciding with Alaska joining oneworld), we can expect American AAdvantage and Alaska Mileage Plan to offer some reciprocal elite benefits, most of which will be pretty standard for oneworld status. This will include:
Priority check-in
Lounge access
Additional baggage allowance
Same day flight changes
Preferred seating for elite members (Main Cabin Extra on American, Premium Class on Alaska)
While the airlines already offer reciprocal mileage earning and redemptions, the two airlines are working to offer enhanced mileage accrual, the details of which should soon be announced.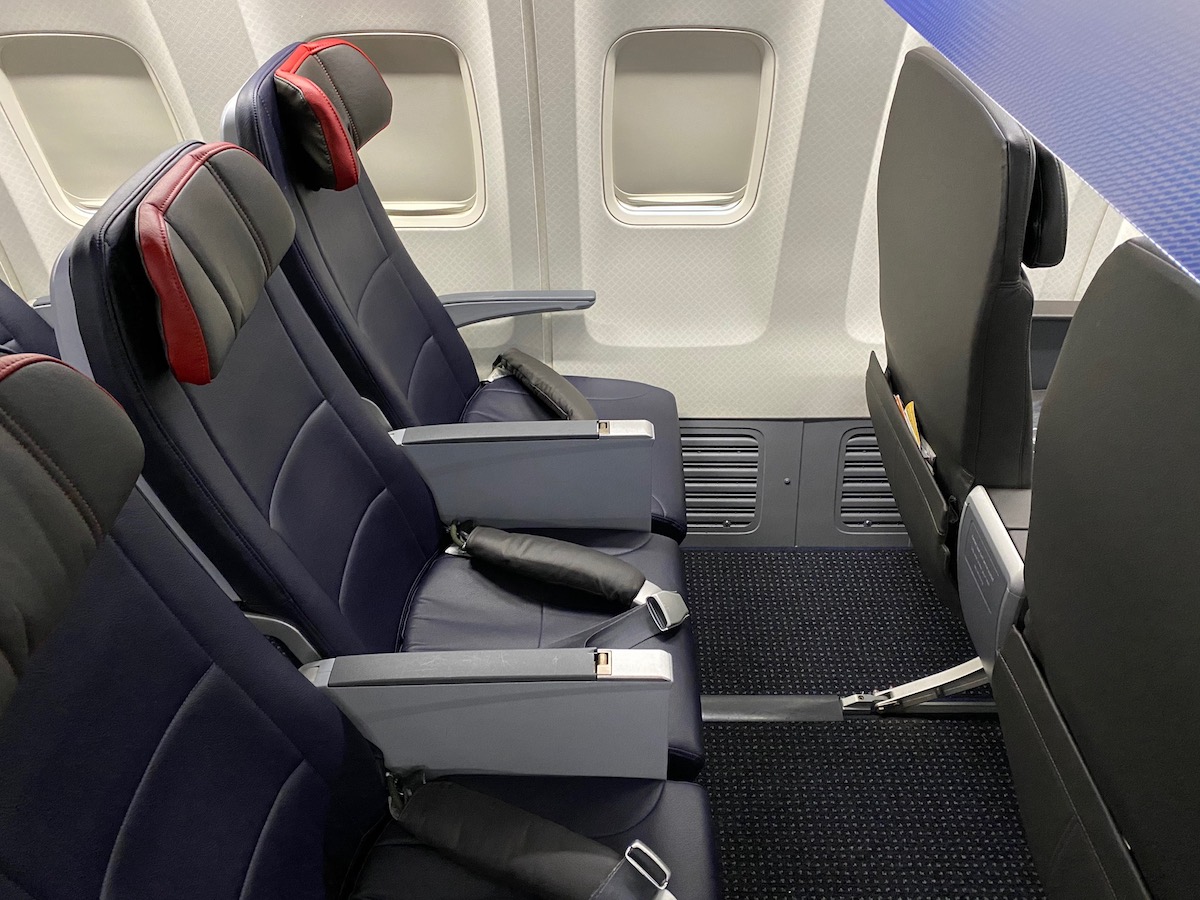 Expect reciprocal preferred seating between American & Alaska
Reciprocal upgrades coming in 2021
The above is something most of us were probably expecting, while this is where it gets really interesting to me. Following the initial introduction of reciprocal benefits above, at some point in 2021:
AAdvantage Platinum Pro and Executive Platinum members will be eligible for complimentary domestic upgrades on Alaska
Mileage Plan MVP Gold 75K members will be eligible for complimentary domestic upgrades on American
That's not all, though: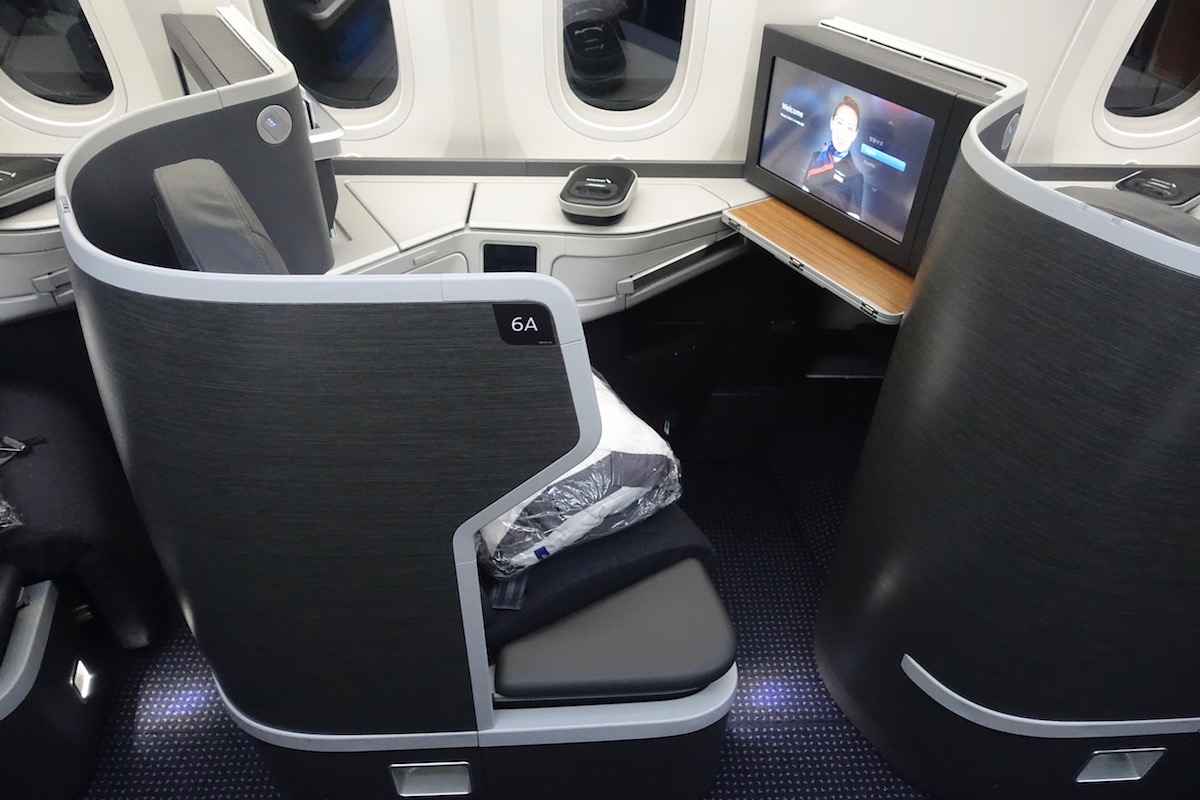 Alaska MVP Gold 75K members will be able to upgrade long haul American flights
What should we expect from reciprocal upgrades?
As you can see, as of now we don't know the exact details of what upgrades will look like. However, I had the chance to speak with Rick Elieson, the new President of AAdvantage (as of a few months ago), and he was able to provide some insight.
First of all, I asked how exactly upgrades would be prioritized:
In other words, for an Alaska flight, would all Mileage Plan elite members clear before all AAdvantage elite members (and vice versa, in which case this would be of limited value)?
He said he expected the situation to be better for reciprocity than I described, which makes me think that tiers will somehow be integrated; in other words, for an Alaska flight, maybe Alaska MVP Gold 75K members would clear first, followed by American Executive Platinum members, or something like that (that's purely speculation on my part)
The other thing that I found most interesting was talk of how Alaska MVP Gold 75K members will be able to upgrade long haul international American flights. What could that look like? Again, this is purely speculation on my part, but:
Alaska MVP Gold 75K members get four confirmed upgrades per year, valid on any Alaska flight
American is introducing a new rewards menu in 2021, so maybe Alaska will do something similar; for example, maybe two confirmed upgrades could be redeemed for a long haul international flight, or something like that
Again, we'll have to wait and see, but this reciprocity sounds mutually promising to me.
I'll be curious to see how reciprocal upgrades are prioritized
I like the new President of AAdvantage
Overall I've been disappointed by the direction that the AAdvantage program has taken in recent years. The program went from a competitive advantage for American to, well… not a competitive advantage.
I've been extremely impressed by the developments at the program in recent months, coinciding with Rick taking over. This includes the elimination of all change and redeposit fees, the introduction of a rewards menu, and now this.
Now of course it's entirely possible (and even likely) that this was already being worked on before he took over — I don't know. What I do know is that based on talking to him, I have new hope for the AAdvantage program. When talking to some other loyalty program executives I sometimes get the feeling that they're too rigid and don't actually get what members want.
That's not the sense that I get from Rick at all. For example, I love how he told me that he's operating the program with the philosophy that "don't let getting everything right get in the way of making progress." I feel like this is something that's a hangup for so many programs, and I'm happy to see the pace at which AAdvantage is moving forward.
It's possible I'm just being optimistic, but I have faith in Rick. Now here's to hoping he doesn't let us down. 😉
Bottom line
American and Alaska will be introducing reciprocal elite benefits as of 2021. The first round of benefits will come when Alaska joins oneworld in March 2021, while reciprocal upgrades will follow shortly thereafter
The new upgrade benefit sounds promising, especially in terms of Alaska elites being able to upgrade long haul American flights, and also in terms of how upgrades will be prioritized.
If American wants its long haul international flights to work, it's key that there's as much metal neutrality as possible. In other words, you don't want American frequent flyers to dread flying Alaska, and vice versa. This announcement is a positive step in that direction.
What do you make of American and Alaska introducing reciprocal upgrades?