American is in the process of refreshing their longhaul fleet. This began with the introduction of their 777-300ERs, which feature reverse herringbone seats in business class.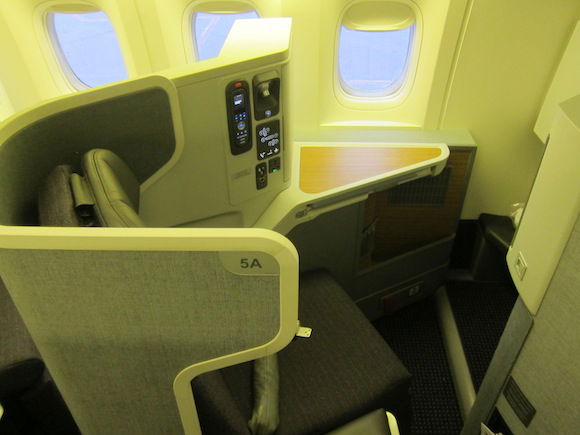 American 777-300ER reverse herringbone business class seat
At that point they hadn't yet announced how they planned on reconfiguring their current longhaul fleet, consisting of 767-300 and 777-200 aircraft. Then in January American loaded the seatmaps for their new 767-300 configuration. It's a bit odd that American unveiled the seatmaps before unveiling the actual seats, which they didn't do until a couple of weeks ago.
At that point they shared some images of the new business class product, which, as I predicted, is a staggered business class configuration. This is the same product used throughout much of the fleets of Austrian, Brussels, Delta, etc.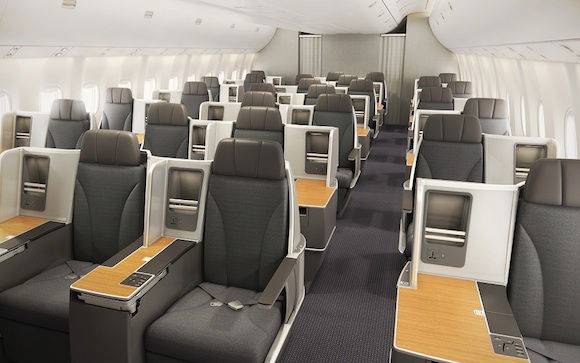 American 767-300 new business class cabin
Anyway, now it looks like American has also released the seatmap for their refurbished 777-200 aircraft, which appear to be scheduled for the Dallas to Santiago route on select dates starting June 12, 2014.
American's current 777-200 configuration features 16 first class seats, 37 business class seats, and 194 economy class seats. American announced a long time ago that they'd be eliminating first class on the refurbished 777-200 aircraft, and that does indeed appear to be the case.
Here's the business class seatmap for the refurbished configuration: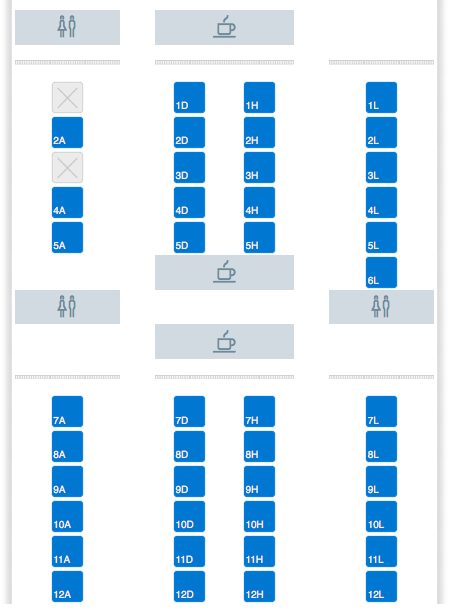 As you can see, there are a total of 45 business class seats. This represents an increase of eight business class seats over the old configuration, though an overall decrease of eight premium cabin seats when you factor in the elimination of the first class cabin.
That's not bad at all, in my opinion, and is good news for those of us looking to upgrade. Based on the seatmap I would speculate that American will use the same reverse herringbone business class seat on the 777-200 that they have on the 777-300ER.
Then here's the forward economy cabin seatmap: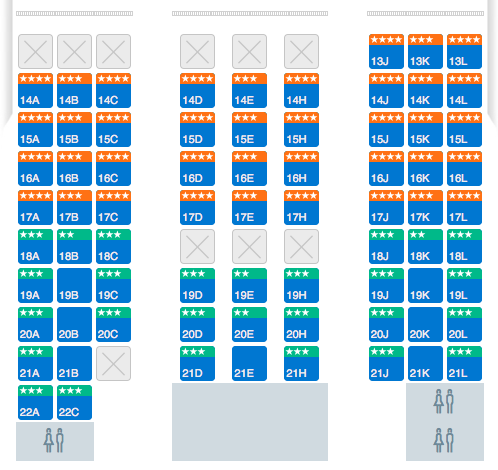 As of now, the 777-200 is the only American plane in the fleet without Main Cabin Extra, so it's nice to see that they'll have a fairly large cabin consisting of five rows of Main Cabin Extra, and then another four rows of premium seats.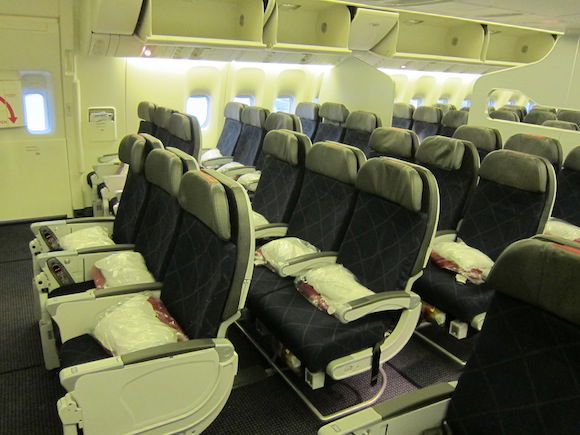 American 777-300ER Main Cabin Extra cabin
Why are the last four rows of the forward economy cabin premium seats? Well, the rear economy seatmap might explain why: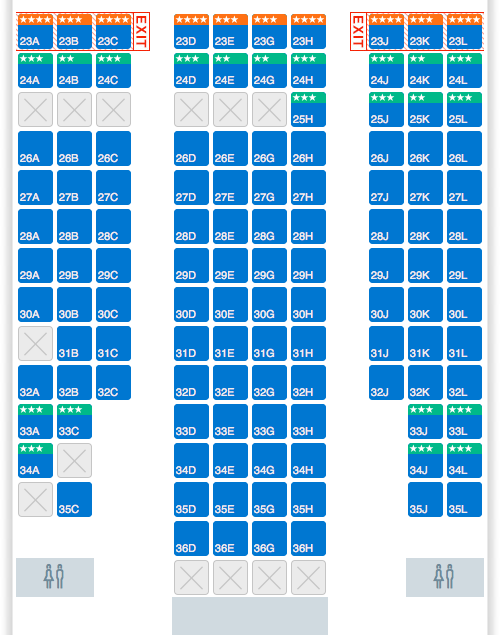 I guess we shouldn't be surprised, American is going for 10 across seating in economy, as they have on the 777-300ER, and as many foreign carriers already have on the 777. This is hardly surprising, though at least 83 economy class seats will only feature nine across seating.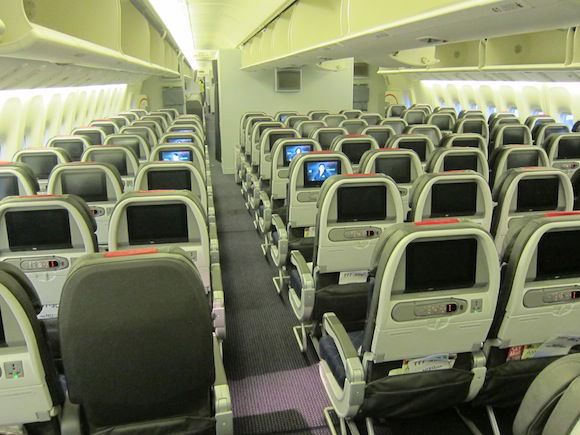 American 777-300ER economy cabin
Furthermore, these aircraft will feature entertainment on demand in all cabins, along with Wi-Fi.
What do you think of American's new 777-200 seatmap? Excited for the new business class seats, or sad about the 10 across seating in economy and/or elimination of first class?
(Tip of the hat to @dstinationdavid)