American AAdvantage and World of Hyatt have just announced a cool new partnership, expected to launch later in 2019 (registration is now available).
With this, members of both programs will be able to earn points on a reciprocal basis, and will also have opportunities to fast track to elite status.
Background on this new partnership
It's logical enough for airlines and hotels to partner together. After all, many people who fly a lot also stay in hotels a lot, and vice versa. So if a hotel group wanted to attract a new customer base, being able to go after those who fly a lot makes sense.
We've seen a couple of such partnerships in the past. Perhaps the best was the Crossover Rewards program back in the day between Delta and Starwood. Unfortunately that ended when Marriott took over Starwood.

The old Crossover Rewards program
Marriott has their own RewardsPlus partnership with United, which many like as well.
Now American and Hyatt are hooking up.
American & Hyatt points earning opportunities
With this new partnership, select elite members in both programs will have the opportunity to earn bonus points with no limits:
AAdvantage Gold, Platinum, Platinum Pro, Executive Platinum, and Concierge Key members, will earn one bonus AAdvantage mile per dollar spent at qualifying Hyatt properties
World of Hyatt Explorist and Globalist members will earn one bonus World of Hyatt point per dollar spent on qualifying American flights
This works out quite well for me, as an Executive Platinum with American and Globalist with Hyatt. Personally I value American miles and Hyatt points around 1.5 cents each, so this is basically like earning an additional 1.5% return on my spend with both companies.
Is that a game changer? No. But I'll certainly take it!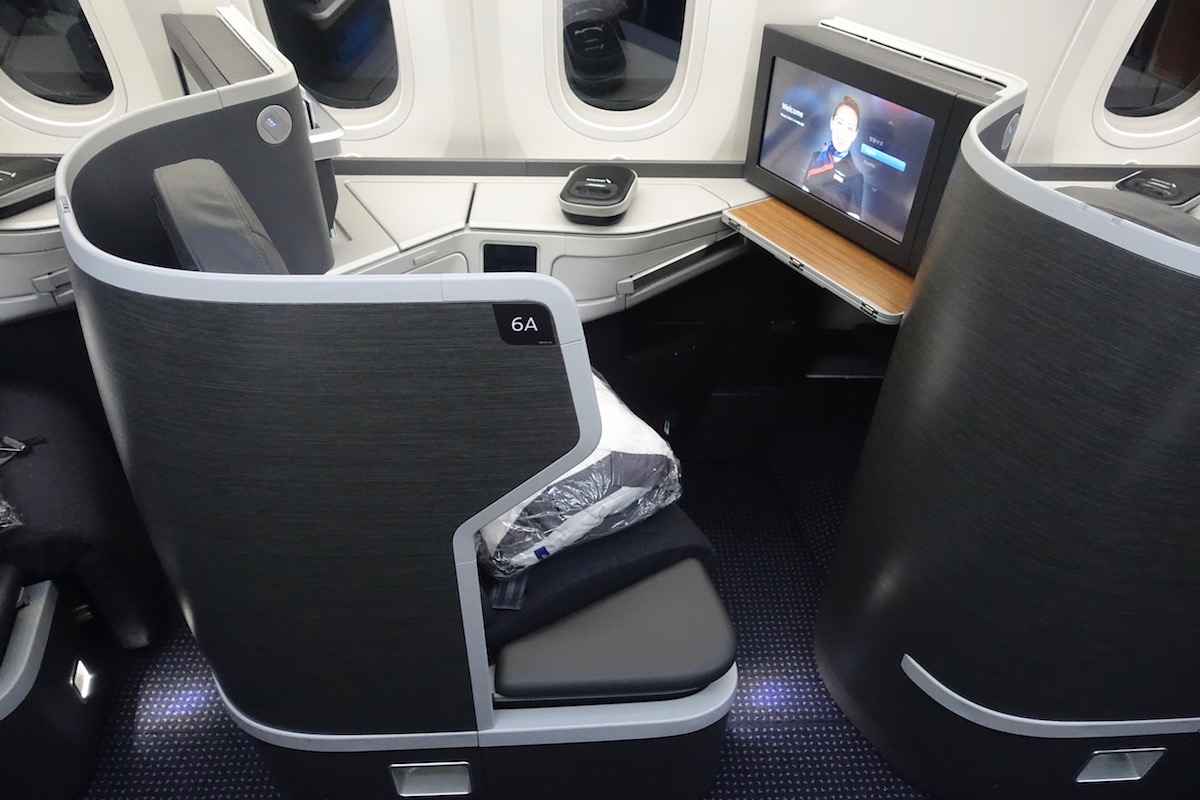 I'll take an additional Hyatt point per dollar spent with American!
Concierge Key members receive Globalist status
While there are more opportunities to earn status (which I'll talk about below), the only status being "given away" here is to Concierge Key members. American Airlines Concierge Key members will automatically receive Globalist status, which is Hyatt's top tier status.
This comes with perks like suite upgrades subject to availability, complimentary breakfast/lounge access, guaranteed 4PM check-out at non-resorts, bonus points, and more. That's such a nice benefit for Concierge Key members.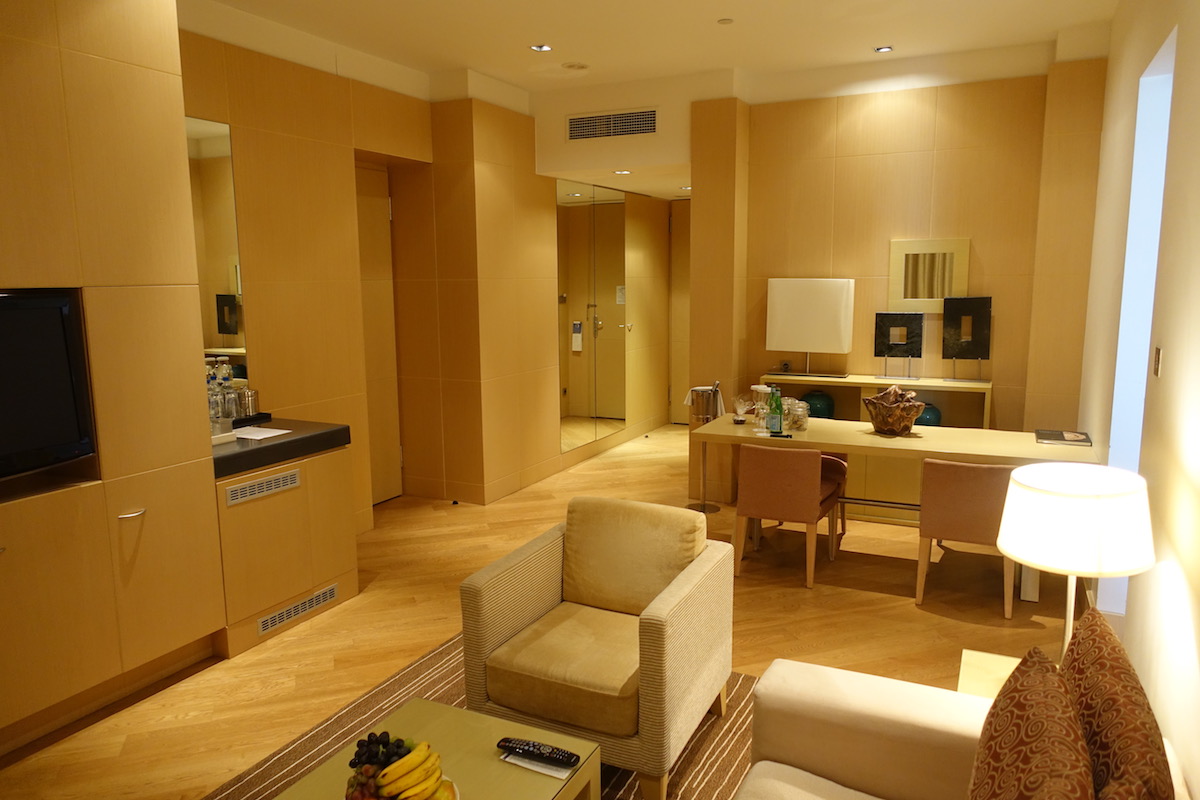 Globalist members receive space available suite upgrades
Concierge Key members being comped Globalist status don't receive all the benefits that Globalist members who qualify under ordinary circumstances would receive. Hyatt has "Milestone Rewards," so certain perks are only earned for passing a certain number of elite nights per year.
These include:
A Category 1-4 night for passing 30 elite nights or earning 50,000 base points
5,000 bonus points or a $100 Hyatt gift card for passing 40 elite nights or 65,000 base points
Two suite upgrade awards for passing 50 elite nights or 80,000 base points
Two additional suite upgrade awards plus a Category 1-7 night for passing 60 elite nights or earning 100,000 base points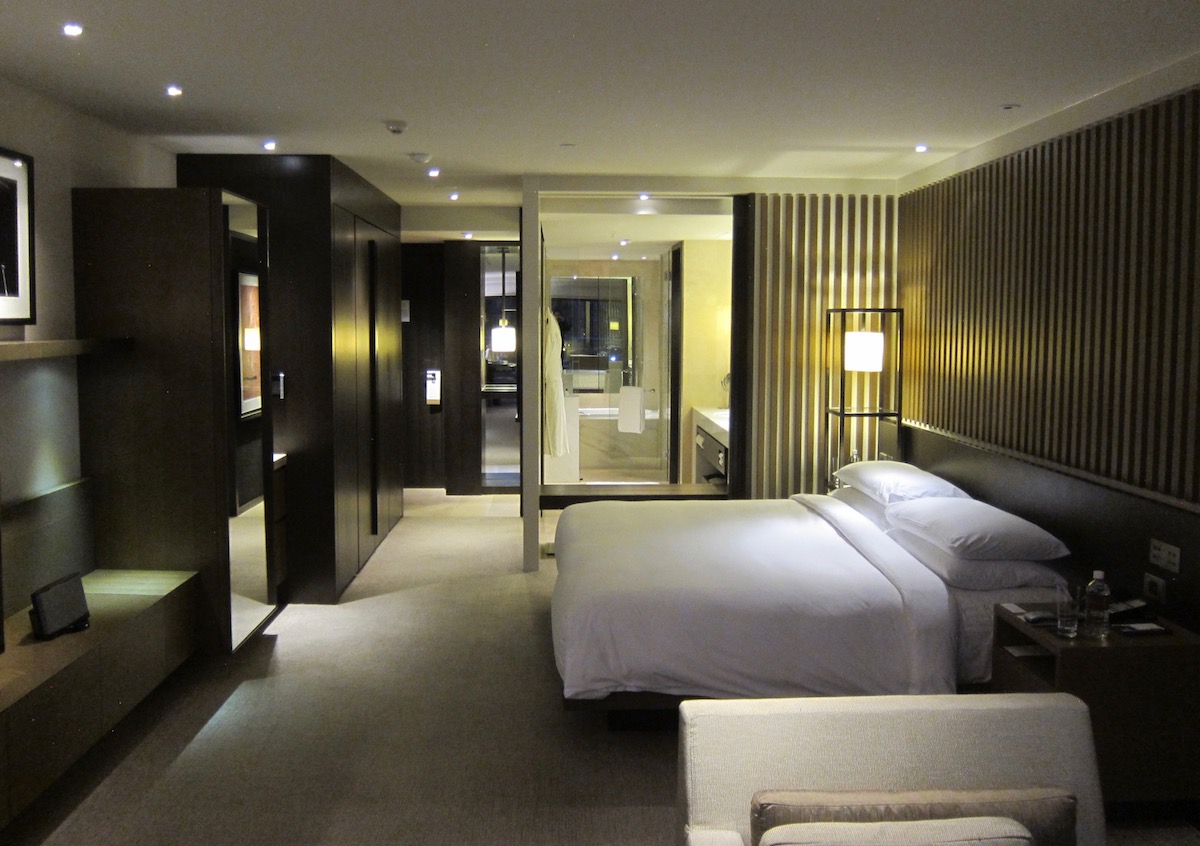 Comped Globalist members wouldn't receive a Category 1-7 free night certificate
So Concierge Key members wouldn't receive those benefits unless they actually pass those thresholds.
American & Hyatt status opportunities
While the Globalist status for Concierge Key members is the only comped benefit here, other members will have status fast track opportunities.
AAdvantage Platinum, Platinum Pro, and Executive Platinum members, as well as World of Hyatt Explorist and Globalist members, will "have the opportunity to participate in limited time status challenges."
As it's described:
Upon registering, these elite members will be able to immediately enjoy their new loyalty benefits in the reciprocal program tier as they work to maintain that elite tier status. AAdvantage elite members will have access to World of Hyatt elite status benefits, including a dedicated check-in area, late check-out upon request, room upgrades and free premium internet. World of Hyatt elite members will have access to AAdvantage elite status benefits such as priority boarding, free checked bags, free preferred seats and more.
Even though I spoke to leadership from both AAdvantage and World of Hyatt about this announcement, they weren't yet willing to share details of what exactly this will look like, but rather was just told to expect more details soon.
So for example, I don't know if Platinum members will have access to different status challenges than Executive Platinum members, and vice versa. So we'll have to wait for the details, but this could potentially be interesting for anyone who has status with either company.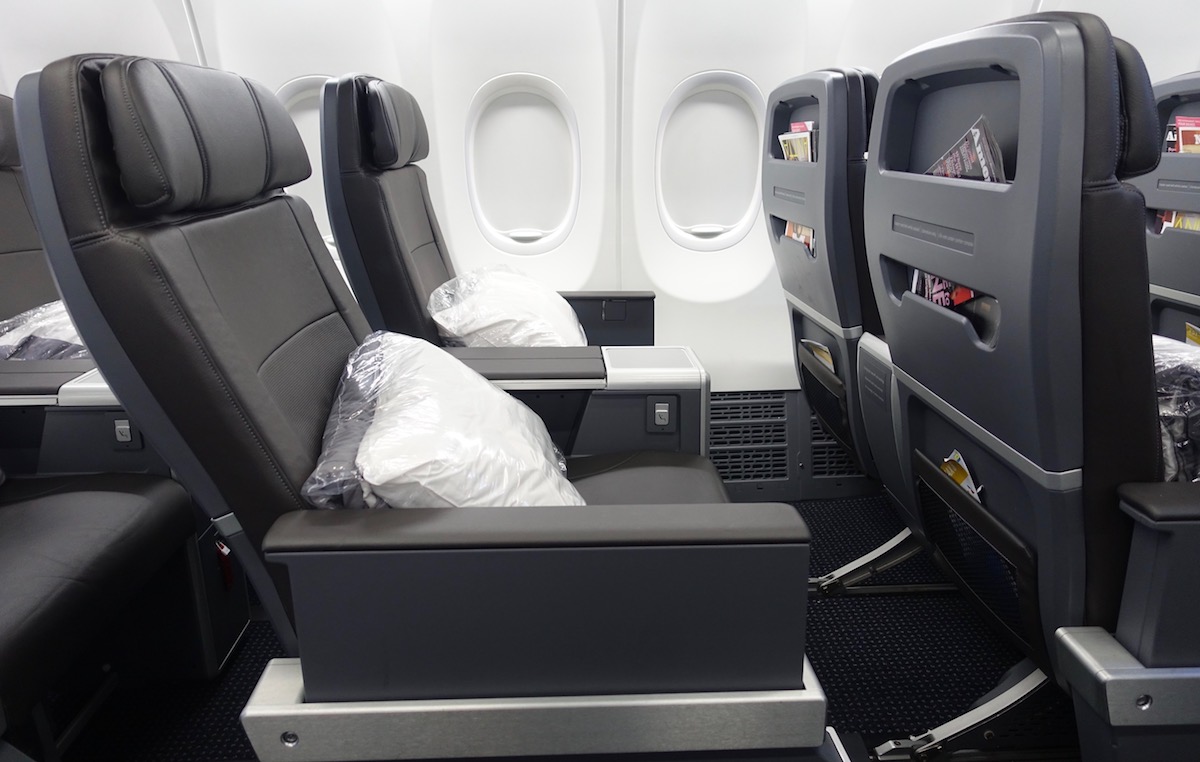 A status challenge could help you score upgrades on domestic flights
Bottom line
While World of Hyatt has been innovating, I feel like we haven't seen much new from AAdvantage in so long, so I'm excited to see they're trying to add value with this new partnership.
For those who are loyal to American and Hyatt, this will essentially translate into an additional point or mile per dollar spent. That's not a game changer, but I'll take it.
For those loyal to one and not the other, there should be some status fast track opportunities, though we don't yet know the exact details of that.
I'd say the biggest winners here are Concierge Key members, who are getting free Globalist status. That's obviously very exciting for them, and frankly it seems like a smart market for Hyatt to go after, given how much Concierge Key members spend flying.
However, I'd be remiss not to mention that there are a lot of Concierge Key members (while the numbers aren't published, I'd estimate well over 10,000), so I imagine the percent increase in Globalist members overnight will be quite significant.
Globalist members are competing with one another for certain benefits (like complimentary space available suite upgrades), so arguably it's bad for existing Globalist members to suddenly have this much more competition.
That being said, I guess we'll see just how many Concierge Key members actually switch business to Hyatt, and it's also normal for companies to offer promotions to attract new customers.
What do you make of the new partnership between American and Hyatt?