With travel having been greatly reduced in the past year, it's obvious what we all miss most — American Airlines' wine. 😉 Well, the Fort Worth-based airline has listened to that feedback with the launch of Flagship Cellars, an at-home wine experience.
American Airlines Flagship Cellars Wines
We've seen airlines undertake all kinds of initiatives to raise cash, given how much travel demand has been reduced. Along those lines, American Airlines has introduced Flagship Cellars Wines, in partnership with online wine retailer Vinesse.
With Flagship Cellars, American Airlines is offering to deliver the same wine to your door that would otherwise be served onboard. Here's how this works:
American will hand-pick wines from its Flagship wine collection, chosen by a master sommelier exclusively for American
Anyone 21 years or older can select their wine preferences at vinesse.com/flagshipcellars
Customers can select from collections of mixed wines, build their own custom box, or purchase a monthly wine subscription, which includes three wines for $99.99, including delivery
Subscriptions may be for a limited time and can be canceled at any time; introductory offer includes an extra complimentary bottle of wine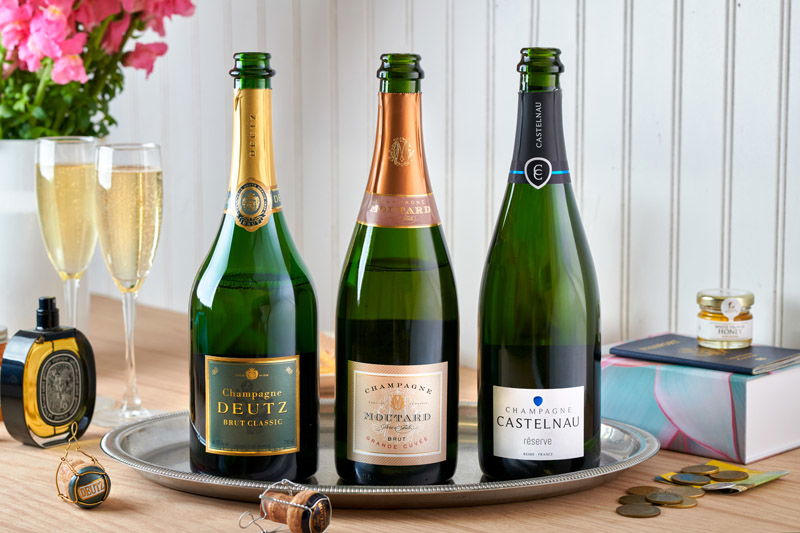 American Airlines' Flagship Cellars selection
In a press release, it's claimed that "American has built a reputation for its thoughtful selection of award-winning wines that represent unique regions and flavors from around the world." Right, that's what American has developed a reputation for…
The economics of this aren't entirely clear to me:
Is American Airlines actually trying to sell its inventory of wine, and is working with Vinesse to do that?
Or is American essentially just marketing existing Vinesse wine, and getting a commission for doing so?
Earn two AAdvantage miles per dollar spent
As an added bonus for buying airline wine, you can earn two American AAdvantage miles per dollar spent on every order from this wine collection. To take advantage of this, provide your AAdvantage number during check-out. You don't earn bonus miles on taxes, shipping, and fees.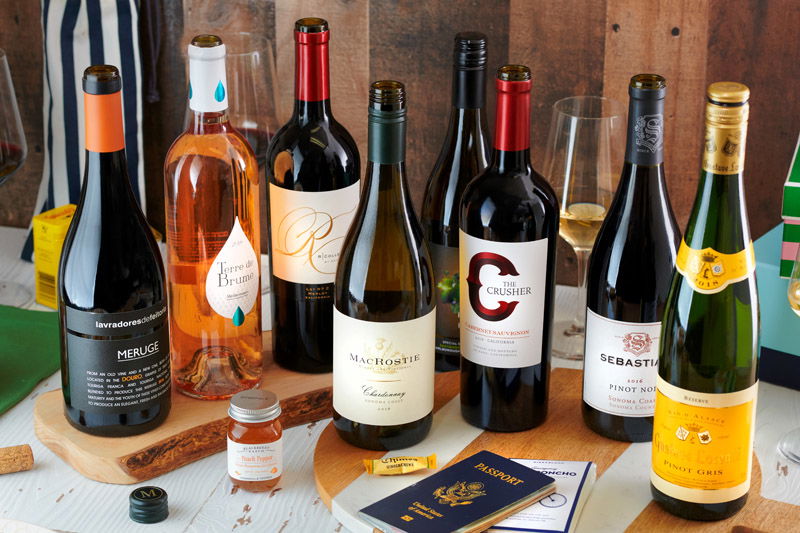 American Airlines' Flagship Cellars selection
What kind of wines are available for purchase?
There are several ways you can go about buying wine through this offer:
You can buy a Flagship Cellars collection, which includes anywhere from three to 12 bottles, ranging in cost from $49.99 to $399.99; you can either buy all the same type of wine (all red, all white, all champagne, etc.), or a mix
You can buy bottles of the specific wines that you want, ranging in price from $12.99 to $39.99 per bottle
You can buy a monthly selection of three wines for $99.99 including delivery, should you want a surprise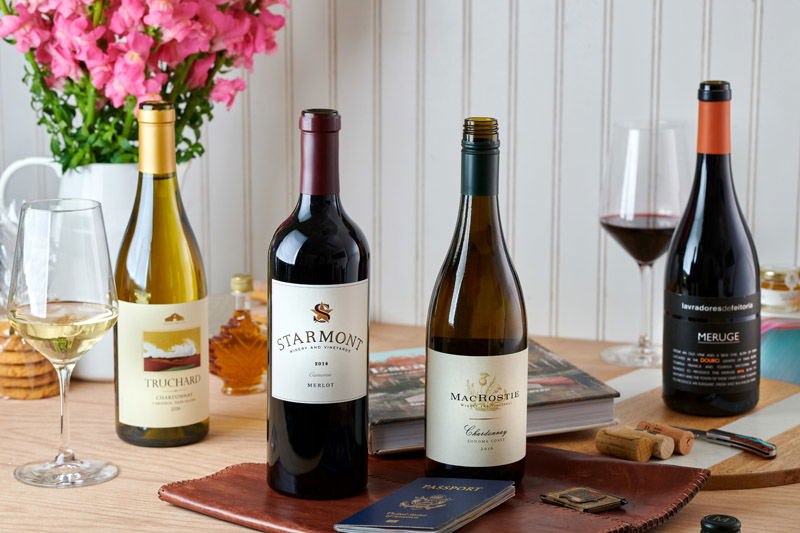 American Airlines' Flagship Cellars selection
Is the pricing through American Airlines Flagship Cellars actually good? In each case it's suggested that the savings are significant, though I'm not sure that's actually the case. Let me compare pricing for a couple randomly chosen wines to that of K&L (which is otherwise my favorite online wine retailer):
The "NV Deutz Champagne, France 'Classic' Brut" sells for $34.99 and it's suggested that the normal price is $45, but K&L is also charging $34.99
The 2015 "Domaine Drouhin Dundee Hills, Oregon Pinot Noir" sells for $38.99 and it's suggested that the normal price is $45, but K&L is charging $39.99
In some cases the pricing here may represent a modest discount, but this really doesn't seem to otherwise be the kind of pricing you'd expect if a company is trying to liquidate inventory, which makes me think that maybe this isn't American Airlines' wine inventory at all.
I should also mention that while American Airlines is currently selling Krug champagne in Admirals Clubs (due to Flagship First Dining being closed), this unfortunately isn't available for online purchases. The price of Krug is actually good, though the problem is that you have to consume it in the Admirals Club.
Bottom line
American Airlines is now selling wine directly to consumers in partnership with Vinesse. It's not entirely clear whether this is just a marketing partnership, or if American is actually liquidating its wine inventory this way, given how much flight schedules have been reduced.
There's something hilarious about people buying airline wine to enjoy at home. It's one thing if the pricing here were amazing, but based on a couple of comparisons, that doesn't seem to be the case.
Does anyone plan on making a purchase through American Airlines' Flagship Cellars program? Is there anything I'm missing that does represent a great deal?