While it's likely a ways off from when I'll be able to visit, that doesn't mean I can't dream, right?
In this post I wanted to briefly talk about one Hyatt hotel opening that I'm particularly excited about. I'd go so far as to say that this is the Hyatt hotel opening in the next 12 months that I'm most excited about.
Alila Hinu Bay opening soon
My two favorite Hyatt brands are Park Hyatt and Alila, with the latter being a fairly new addition to Hyatt's portfolio, thanks to its acquisition of Two Roads Hospitality a couple of years back.
There are a few Alilas under construction, including the Alila Marea Beach in California. However, there's another one I'm even more excited about.
Alila Marea Beach
Specifically, the Alila Hinu Bay in Oman is expected to open before the end of 2020, so it's potentially just weeks from opening. However, the hotel isn't yet accepting reservations — the hotel is almost ready, I wouldn't be surprised to see the opening delayed due to lack of demand resulting from border restrictions.
Alila Hinu Bay
This beach property is located on the southwest coast of Oman. It's about 90 kilometers from Salalah International Airport, or you can drive there from Muscat, but it's over 1,000 kilometers.
Details about the property are still fairly limited, but it's expected that the hotel will have a total of 136 rooms, including 46 Ridge Retreats and 90 Pool Villas. We'll have to wait and see what we can expect from these rooms.


Alila Hinu Bay
I'd assume the hotel will have multiple restaurants, a spa, etc., but just not much information has been released yet.
What I do know (from experience) is that Oman is a gorgeous country, and the coastline is beautiful.
This pairs well with Alila Jabal Akhdar
Independently I'm excited about Alila Hinu Bay. However, what makes this the most anticipated Hyatt opening for me is how nicely this pairs with Alila Jabal Akhdar, also in Oman.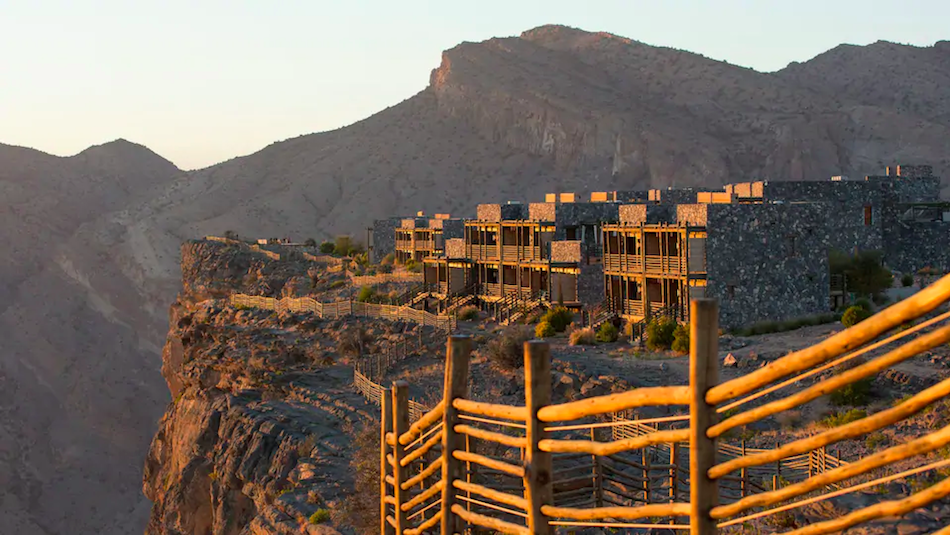 Alila Jabal Akhdar
Alila Jabal Akhdar is located in the Al Hajar mountain range, over 2,000 meters above sea level, and it's a property that I've been wanting to visit for years. I've specifically been holding off until Alila Hinu Bay opens, so I can make a trip of the whole thing. I've heard great things about this property, and the views really do look breathtaking.

Alila Jabal Akhdar
The two hotels seem to complement one another perfectly — one lets you enjoy the mountains, while the other lets you enjoy the beach and coast.

Alila Jabal Akhdar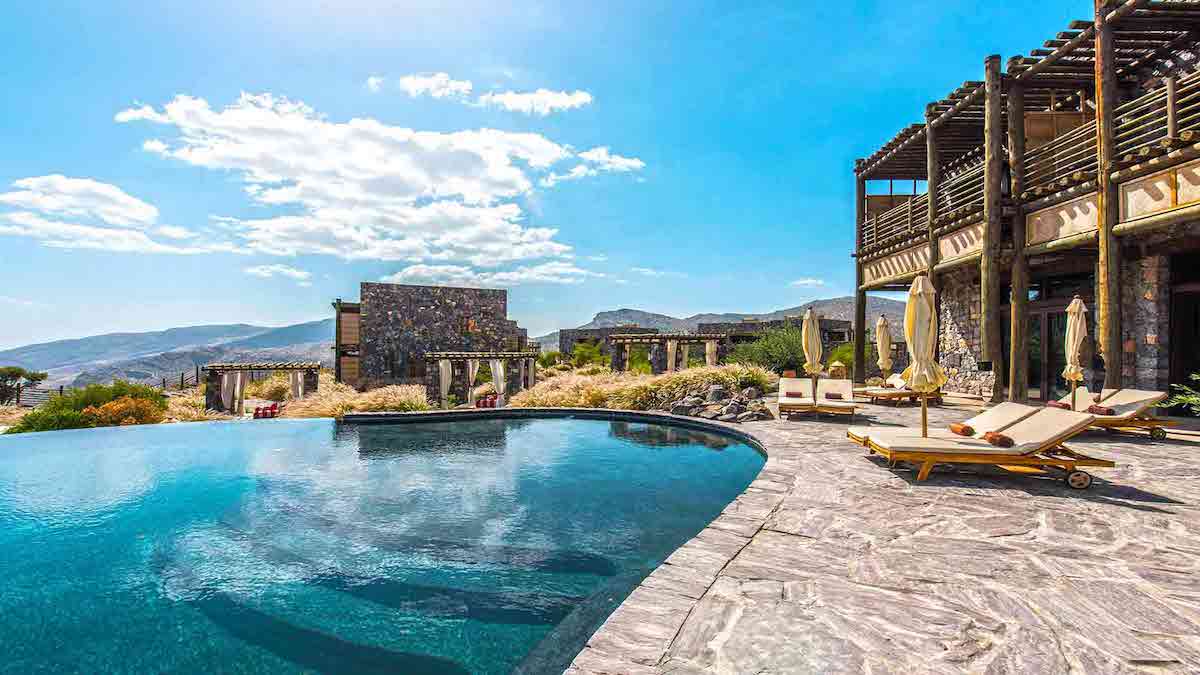 Alila Jabal Akhdar
Bottom line
Alila Hinu Bay is supposed to open in the coming weeks, though the hotel isn't yet taking reservations, and details are still limited. However, I've heard from multiple sources that construction is more or less complete, and they're just putting the finishing touches on the property.
Once it's practical again, being able to visit these two Alila properties in Oman will be a real treat. And it can be a great value as well, between being able to earn and redeem World of Hyatt points, and also being able to take advantage of Globalist elite benefits.
While I'm keeping a close eye on it, if anyone happens to notice that Alila Hinu Bay starts taking reservations or posts an official opening date, please let me know.
Anyone else excited about checking out the two Alilas in Oman?