While I suppose it shouldn't sway the decision as to which airline you fly, one cool perk offered by some airlines is complimentary chauffeur service for premium cabin passengers. Over a dozen airlines offer this in some capacity, though there are only a few that offer chauffeur service even on award tickets, so I figured I'd write a brief post covering those airlines.
Emirates offers complimentary chauffeur service for first and business class passengers in over 55 cities around the world.
The service must be requested 48 hours in advance, and can be done either online or over the phone.
Car service is offered on both arrival and departure.
For example, Alaska allows one-way awards on Emirates with stopovers, so if you fly from New York to Dubai, stopover, and then Dubai to Singapore, you can have four chauffeur services (one in New York, two in Dubai, and one in Singapore).
Perhaps their coolest chauffeur service of all is in Venice, where Emirates offers first and business class passengers motor boat transfers.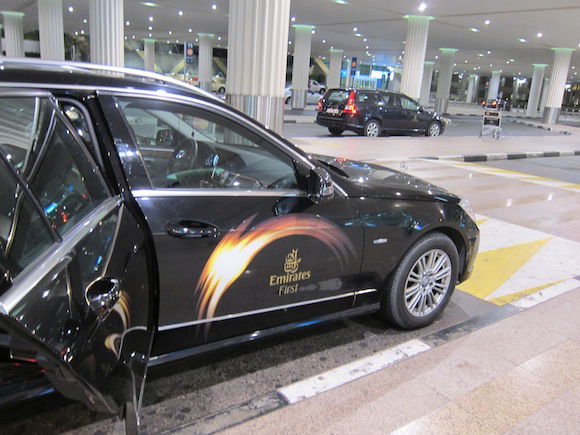 Emirates first class chauffeur service in Dubai
Qantas started offering chauffeur service after they launched their joint venture with Emirates in an effort to streamline the experience for Emirates and Qantas passengers. Similarly, Qantas has started to serve Arabic mezze on some flights, while Emirates has started serving Qantas' signature steak sandwich.
Qantas offers first and business class passengers complimentary chauffeur service on the following routes:
Sydney <> Dubai <> London | QF1/2
Melbourne <> Dubai <> London | QF9/10
London <> Dubai <> London | QF1/2/9/10
Sydney <> Los Angeles | QF11/12/107/108
Melbourne <> Los Angeles | QF93/94
Brisbane <> Los Angeles | QF15/16
Sydney <> Dallas Fort Worth via Brisbane | QF7/8
The service must be requested at least 48 hours in advance, and can be done online or by phone.
One thing to note about Qantas' chauffeur service is that it's technically (per the terms & conditions) only available to passengers on Qantas "ticket stock," meaning tickets booked through partners won't qualify.
That being said, in practice those with tickets issued through other carriers (including award tickets through American) have been able to book the chauffeur service as well.
Etihad offers their Diamond First and Pearl Business passengers complimentary chauffeur service at nearly 30 airports around the world. Bookings are required only 24 hours in advance, and can be made online or by phone.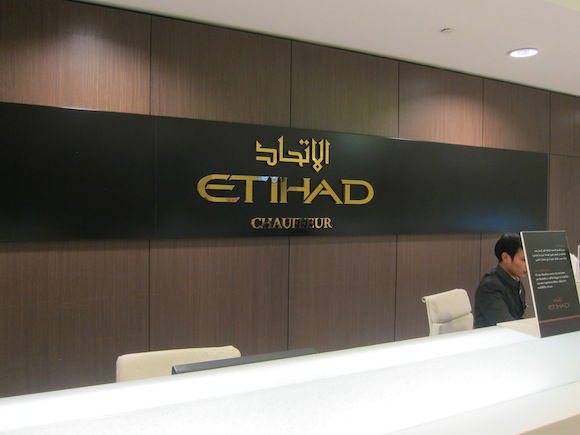 Etihad chauffeur desk in Abu Dhabi
Due to their partnership with Etihad, Air Berlin offers complimentary chauffeur service on flights to/from Abu Dhabi. The chauffeur service is available both on arrival and departure, and award passengers are eligible. The service must be booked by phone at least 24 hours in advance.
Virgin Atlantic chauffeur service — additional miles required
Virgin Atlantic only offers chauffeur service to their full fare Upper Class passengers (those booked in the J, D, or C fare buckets). The only reason I'm mentioning them is because if you're not otherwise eligible they let you redeem Flying Club miles for a car transfer, and I get frequent questions as to whether or not that's a good value.
That being said, the cost is rather prohibitive at 17,500 miles one-way:

If you want a chauffeur service in London it's tough to beat Uber's flat rate from Heathrow Airport.
Bottom line
Complimentary chauffeur service is a neat perk, and it's especially nice when airlines extend the benefits to premium cabin award passengers. Over the years these services have saved me a good amount of money, so it's something to keep in mind when you're planning your travel!