In the interest of full disclosure, OMAAT earns a referral bonus for anyone that's approved through some of the below links. The information and associated card details on this page for the The Business Platinum Card from American Express, and Blue Business Plus Credit Card cards have been collected independently by OMAAT and has not been reviewed or provided by the card issuer. These are the best publicly available offers (terms apply) that we have found for each product or service. Opinions expressed here are the author's alone, not those of the bank, credit card issuer, airline, hotel chain, or product manufacturer/service provider, and have not been reviewed, approved or otherwise endorsed by any of these entities. Please check out our advertiser policy for further details about our partners, and thanks for your support!
British Airways often gets a bad rap in the miles and points community because of the steep surcharges they slap onto award tickets. The Air Passenger Duty (APD) fee on flights out of the U.K. really hikes up the cash cost of awards.
Not to beat a dead horse, but British Airways' distance-based award chart doesn't offer competitive redemption options in many cases, which only exacerbates the issue. However, there are some fun sweet spots in the award chart you won't want to miss.
Great ways to use British Airways Avios
As a transfer partner of American Express Membership Rewards, Chase Ultimate Rewards and the soon-to-be-extinct SPG program, you won't have any trouble getting your hands on Avios when you need them. Chase also issues the British Airways Visa Signature® Card.
With this in mind, I wanted to share some great ways to use your Avios. This list is by no means comprehensive, but it should get you thinking about how Avios can help you book your next trip or expand it to include more destinations.
Fly Qantas from Melbourne to Perth (and other Australian routes)
Since I'm writing this from Australia, let's start with a fun Qantas option. You can book a one-way business class award on Qantas from Melbourne (MEL) to Perth (PER) for 20,000 Avios—10,000 for economy class.
While this flight is listed at just over 4 hours, Qantas operates both the Airbus A330 and Boeing 787-9 on the route. Some flights are operated by 737s, so make sure you check before you book, especially if you're booking business class. Why sit in a reclining seat when you can get a lie-flat?!
Your Avios can also come in handy when booking flights between Brisbane (BNE), MEL and Sydney (SYD). A one-way economy flight between SYD and either BNE or MEL will only cost 4,500 Avios while business class is 9,000 Avios.
If you're like me and find it amusing when you can get a lie-flat seat on short-haul flights, then you'll enjoy booking business class between SYD and MEL on an A330.
Fifth-freedom routes on Qatar Airways
Sticking with the lie-flat short-haul theme, Qatar Airways has three fifth freedom routes that could be a fun way to use your Avios:
Bangkok (BKK) to Hanoi (HAN)
Ho Chi Minh City (SGN) to Phnom Penh (PNH)
São Paulo (GRU) to Buenos Aires (EZE)
The SGN-PNH flight is less than an hour and BKK-HAN is less than 2 hours. With that in mind, the taxes/fees might dissuade you from booking a business class award. However, you only need 9,000 Avios for a one-way business class award and 4,500 for economy class.
Personally, I'd go for GRU-EZE business class for 15,000 Avios as it's a little under 3 hours with very reasonable taxes/fees. If you're deciding which direction to book between GRU and EZE, keep in mind that if EZE is your origin the taxes/fees will be very steep.
Fly around Asia on Cathay Pacific
With Avios, you can book both economy and business class awards on Cathay Pacific throughout the region at reasonable rates. Hong Kong is a great city in its own right but it also provides a bunch of non-stop flights that make it the perfect jumping off point.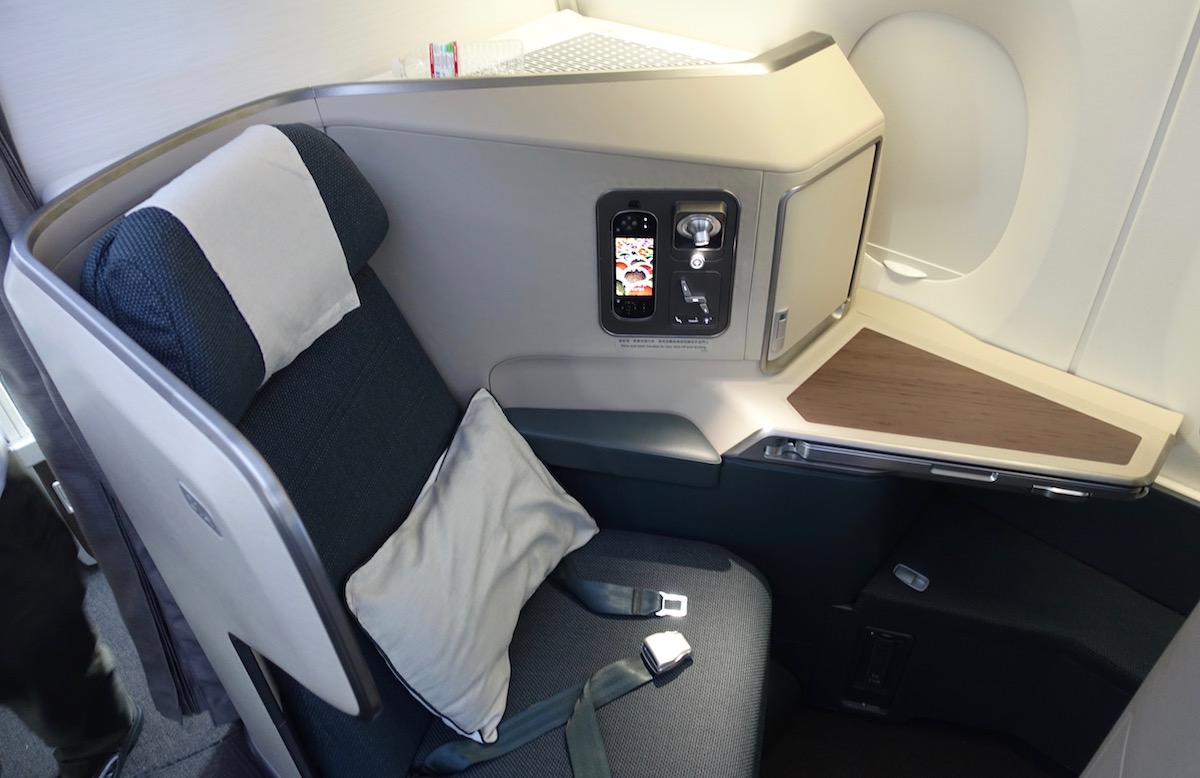 Many awards from HKG will only require 4,500, 7,500, 10,000 or 12,500 Avios for a one-way economy award. Business class awards for the first three award tiers require double the Avios: 9,000, 15,000 and 20,000, respectively. After that, the award chart jumps to 37,500, unfortunately.
Last fall, I took advantage of the Amex Membership Rewards 40% transfer bonus to book a round-trip Cathay Pacific business class award to Seoul (ICN). At the time, you could transfer as few as 250 Membership Rewards to your British Airways account so I transferred 28,500 points — I already had a couple hundred Avios in my account at the time.
Fly around Japan on JAL
I can't count the number of times I've been told that I need to spend a couple weeks in Japan and flying around the country on Japan Airlines is as good of a way as any to explore.
With economy awards at 4,500 Avios (and 7,500 Avios), you'll have little trouble visiting Tokyo, Kyoto (via Osaka), Nagasaki, Hiroshima, Sapporo and more.
Something I find really cool is that some domestic awards in Japan cost exactly $0 in taxes and fees. That's right, a truly cash-free ticket. For example, you can book a one-way award from Osaka (KIX) to Sapporo (CTS) for 7,500 Avios.
I haven't booked this particular award, but it seems British Airways will still ask for your credit card information and fail to process the $0 payment. As a workaround, people have made a small donation before reaching the payment page. Oh well, a dollar to book still makes me happy.
Once you've finished exploring Japan, you can fly from Tokyo to Seoul for only 7,500 Avios or Busan for only 4,500 Avios.
Use off-peak awards to fly Aer Lingus to Ireland
Now that Aer Lingus is part of the Avios program, you can book at off-peak award rates and get some great value when flying from the east coast or Chicago O'Hare (ORD) to Ireland — both Dublin (DUB) and Shannon (SNN).
For 13,000 Avios you can book a one-way economy award during off-peak dates from ORD, Boston (BOS), Newark (EWR), New York (JFK), Washington Dulles (IAD). You can even book from Hartford (BDL) and Toronto (YYZ).
For those who want to fly Aer Lingus business class, you're looking at a respectable 50,000 Avios.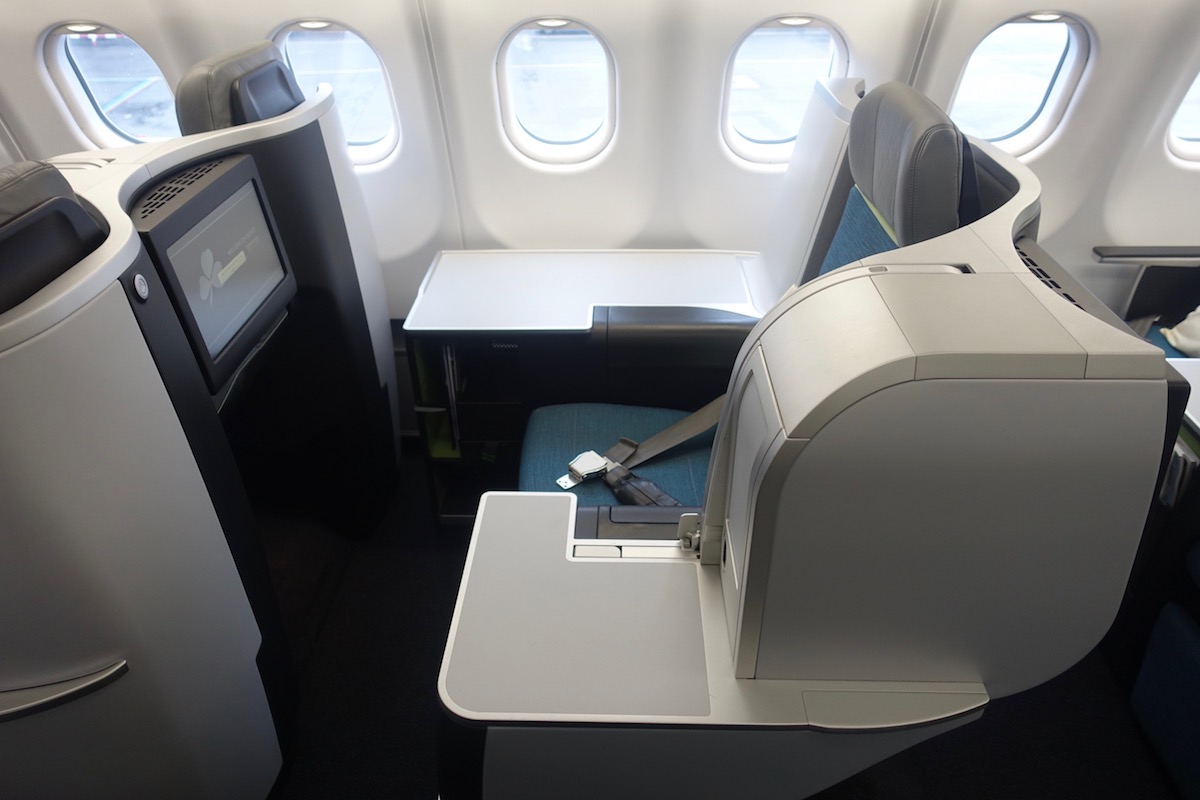 Other parts of the country aren't left out either. While a one-way award from Los Angeles (LAX), Miami (MIA), Orlando (MCO) or San Francisco (SFO) will cost more, it's still only 16,250 Avios. A business class award will cost 62,500 Avios.
If you want to fly to SNN, you'll need to fly out of BOS or JFK to get a non-stop.
Move your Avios to Iberia to book cheap awards to Spain
While Aer Lingus and Iberia are also part of the Avios program, British Airways might be the one that most often comes to mind. If you're someone with a lot Avios with British Airways, don't forget that you can move your Avios to Iberia to get some great award rates.
Like British Airways, Iberia has both peak and off-peak award rates so you'll want to shoot for off-peak dates to really squeeze out the most value for your Avios.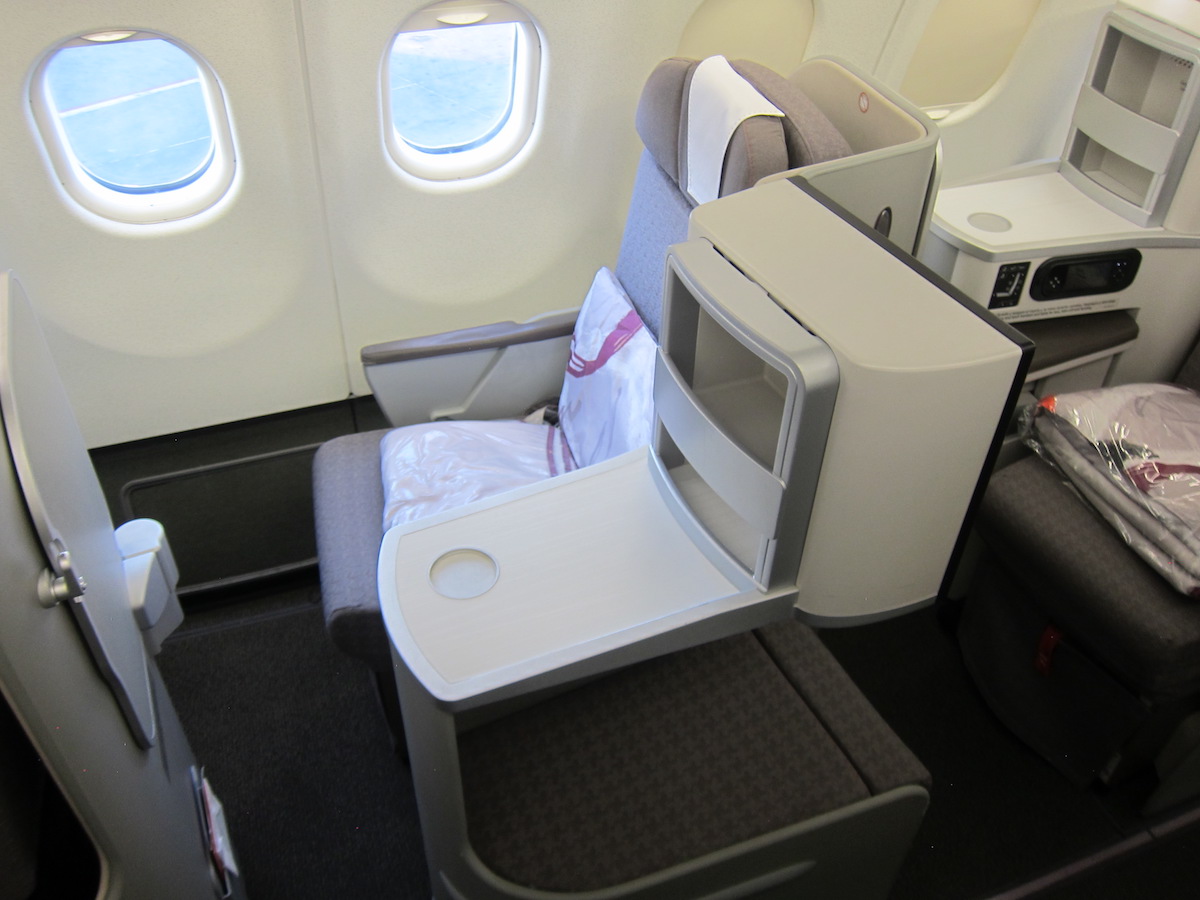 With Iberia Avios, you can book a one-way business class award on Iberia to Madrid (MAD) from BOS, JFK or ORD for 34,000 Avios and very reasonable taxes and fees. To make this an even better deal, take advantage of the occasional award sale offered by Iberia. Recently, you could book this same award for only 25,500 Avios.
To combine Avios, you will need to have had each account open for at least 90 days. For a complete rundown on how to move Avios between British Airways and Iberia (or Aer Lingus), check out the guide Tiffany put together.
British Airways Travel Together Ticket
For those with the British Airways Visa Signature® Card, don't forget that you can earn a Travel Together Ticket when you spend $30,000 on the car during a calendar year.
While that's a good chunk of spend, you can get some really good value out of it, especially if you're already working the minimum spend for a big sign-up bonus.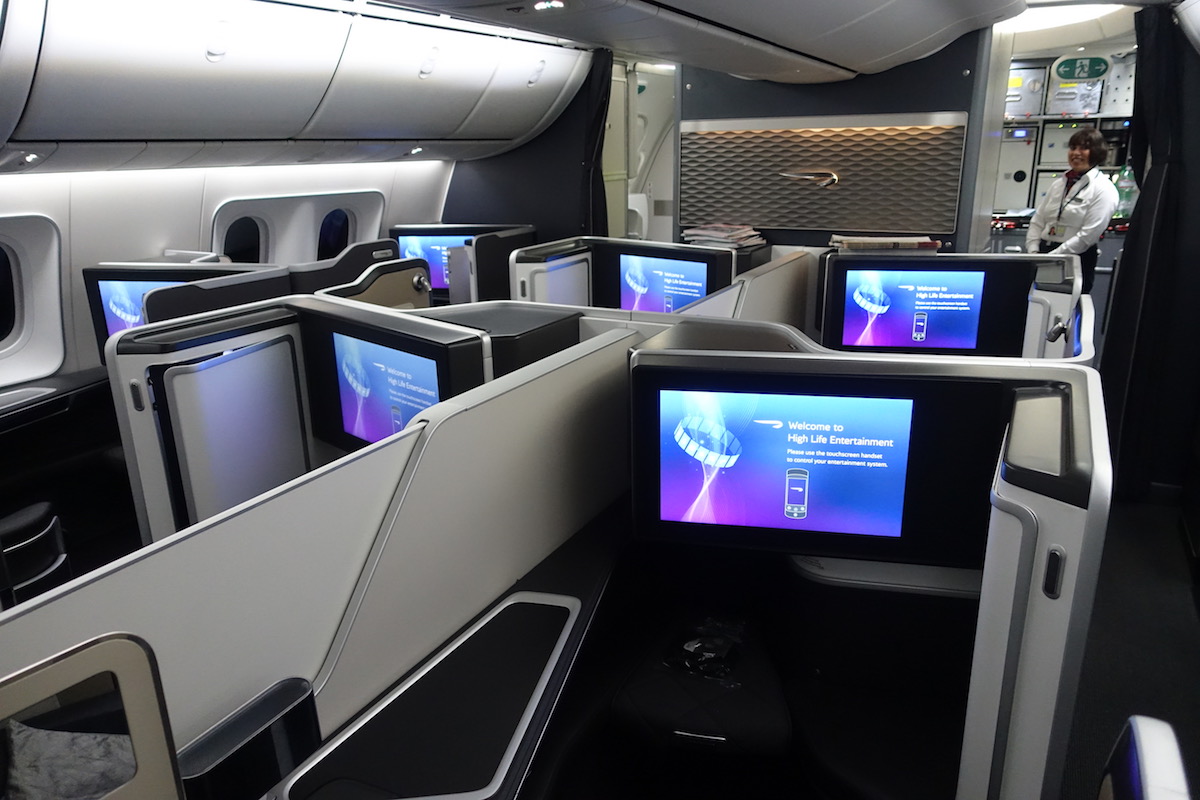 The biggest downsides to the Travel Together Ticket are that you are still responsible for the taxes and fees for BOTH tickets and you must start your journey in the U.S — if only we could ditch the surcharges by starting in Hong Kong!
If you really want to squeeze out all the value possible, here are a few things you can do.
First, book a first class award. For better or worse, the taxes and fees you'll pay on a first class award will be the same as a business class award.
Second, don't fly to London. If you're flying out of London, you're going to get hit with the Air Passenger Duty (APD) fee. Save yourself a couple hundred bucks and just connect to somewhere else.
Third, fly from the west coast to maximize your time in first class — assuming you enjoy long flights.
Following these guidelines, you could book a first class award on British Airways from LAX to DUB for 200,000 Avios plus ~$2,200 for 2 people. Not the cheapest award you'll ever book, but 100,000 Avios and ~$1,100 per person isn't bad for first class, especially when you considered how easy it is to earn Avios.
Upgrade a premium economy ticket on British Airways
It's not often that I think upgrading cash tickets is a good idea but, occasionally, it might make sense to upgrade a premium economy ticket on British Airways to business class.
Yes, I know British Airways' business class product gets ripped by just about everyone, but a lie-flat seat to help you sleep might be worth it. If you find a good premium economy fare between the U.S. and Europe, it might make sense to book with cash then upgrade — just look for award space in business class to see if it's possible.
It might even be worth booking with points through the Chase travel portal or Amex Travel if you have the Chase Sapphire Reserve® or The Business Platinum Card® from American Express to get 1.5 or 1.54 cents per point, respectively.
To calculate the number of Avios required to upgrade, just subtract the premium economy award price from the business class award price. Remember, the difference can vary between peak and off-peak award prices. The difference in taxes and fees shouldn't be too much.
West Coast to Hawaii on American Airlines or Alaska Airlines
Using Avios has long been a popular way to book economy award flights from the west coast to Hawaii.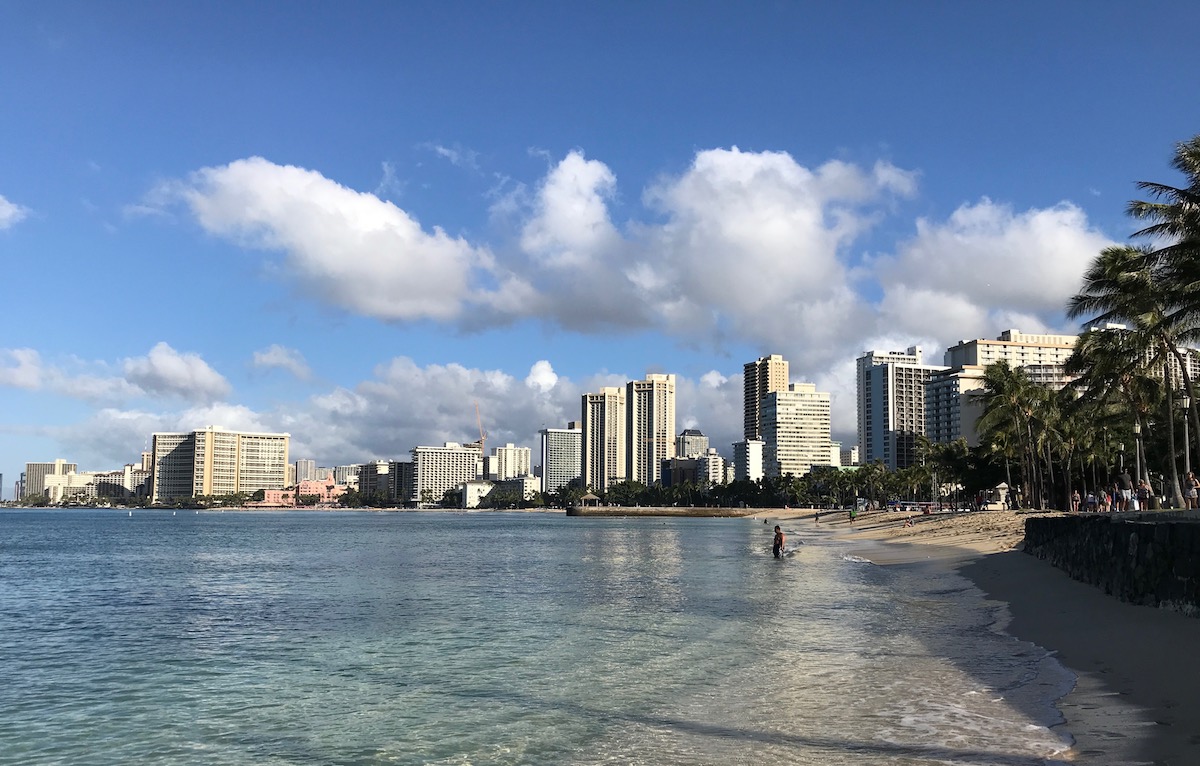 At just 12,500 Avios for a one-way award, it's easily the best option if you want to fly either American Airlines or Alaska Airlines.
Watch out for steep taxes and fees
As you've seen with some examples above, taxes and fees can be rough. Make sure you keep an eye on the taxes and fees as your cash cost could wreck what looks like a solid award option.
I ran into this issue with a round-trip booking between Singapore (SIN) and Kuala Lumpur (KUL) on Oneworld partner Malaysia Airlines.
In fact, when I booked my flights, a cash ticket was cheaper than the taxes and fees on an Avios award. This is still an issue on this particular award as you can see in the image below:
When you account for the conversion rate, a cash ticket is less than $100 while the taxes and fees on an Avios award are over $120.
Bottom line
Look, I know the taxes and fees put a real damper on many British Airways Avios awards. That being said, there are a number of ways to extract some great value from the program. Whether it's booking short-haul flights or a first class award with the British Airways Travel Together Ticket, there's a lot to work with.
With multiple transfer partners and a co-branded card of its own (particularly with the current bonus on the British Airways Visa Signature® Card), don't sleep on British Airways Avios. We've only just scratched the surface of the many fun redemption options that can be booked with this distance-based award chart.
What are some of your favorite Avios awards?