Update: See here for my full review of WestJet's 787-9 business class.
Hello from London! Last night I took a flight I was really excited about. Within the past few days WestJet launched 787-9 service between Calgary and London, which represents an exciting new phase for the airline.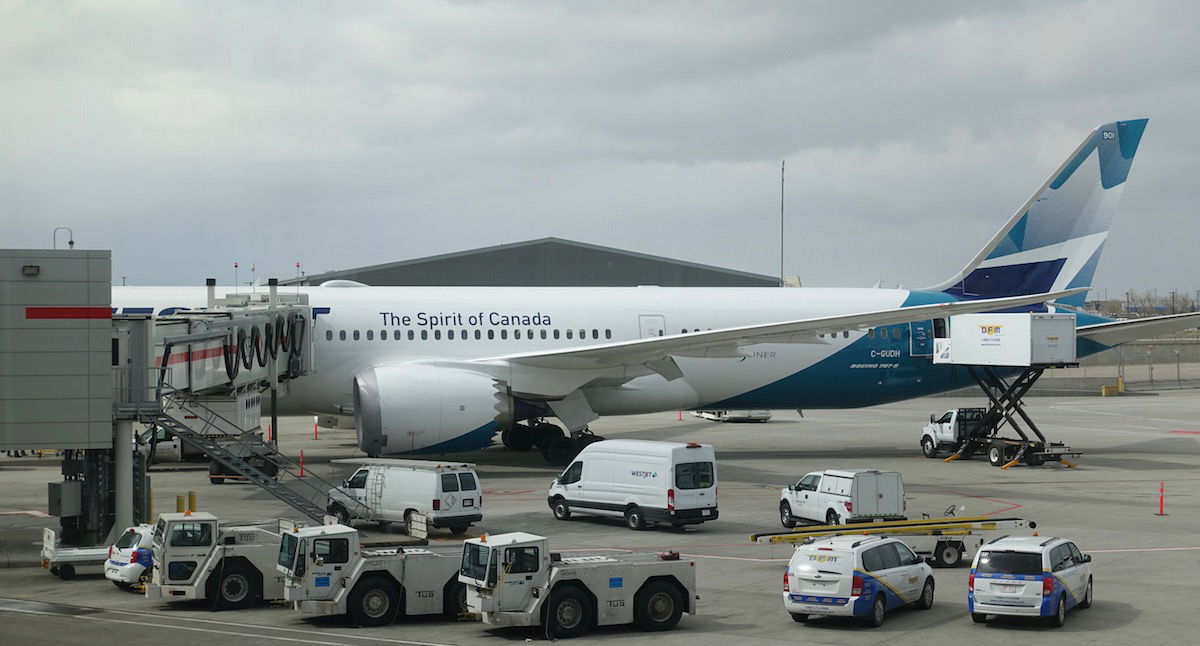 The 787-9 is brand new for them, and prior to that they never offered a business class product. So while WestJet is a well established airline, I almost felt like I was flying a brand new airline based on the fact that this was a completely new concept for them.
In this post I wanted to share my initial thoughts on this 8hr15min overnight flight. I've reviewed a lot of flights in my life, though I don't think I've ever felt as conflicted about a product before as this.
WestJet 787 business class cabin & seats
WestJet's 787-9 business class cabin is intimate, and consists of just 16 B/E Aerospace Super Diamond reverse herringbone seats. That includes four rows of seats in a 1-2-1 configuration.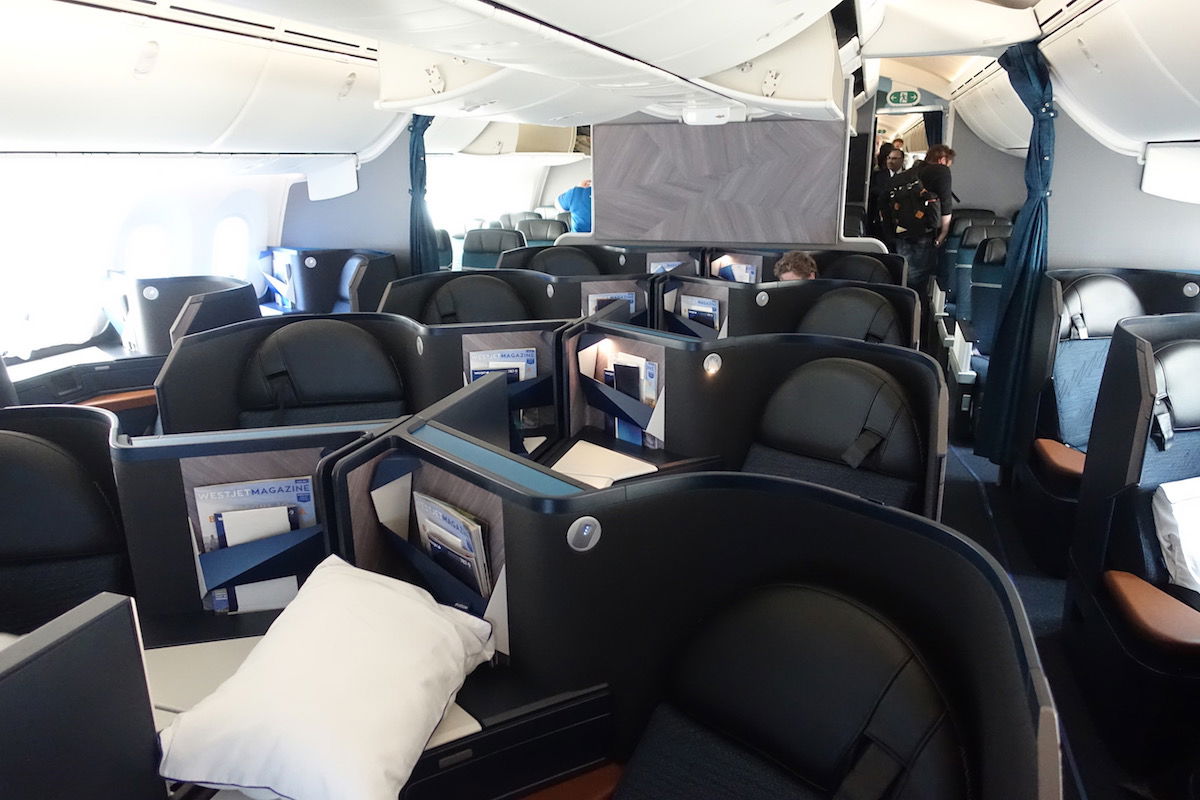 While many airlines use the entire space between doors one and two on the 787-9 for business class, WestJet has 16 business class seats plus 28 premium economy seats in that space.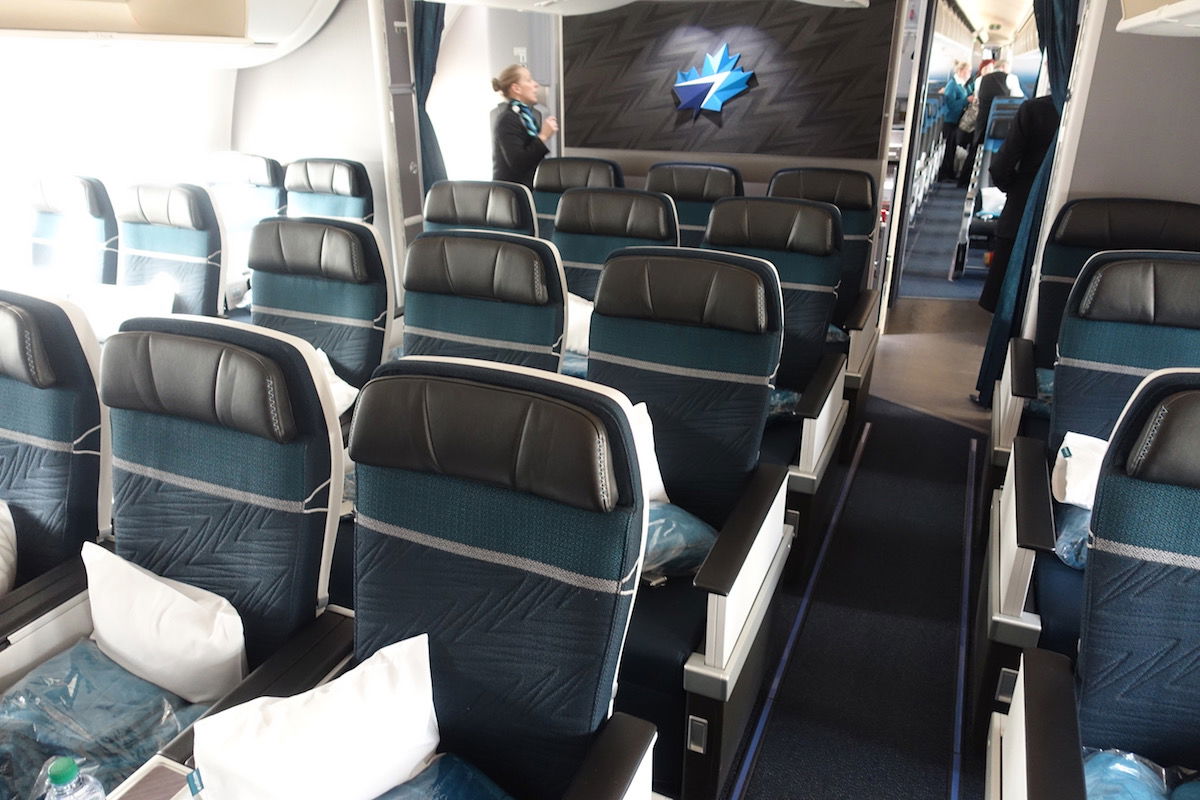 The good news is that the business class cabin feels cozy. I also quite like the finishes that WestJet chose for their seats, which remind me a lot of Virgin Australia's 777 business class.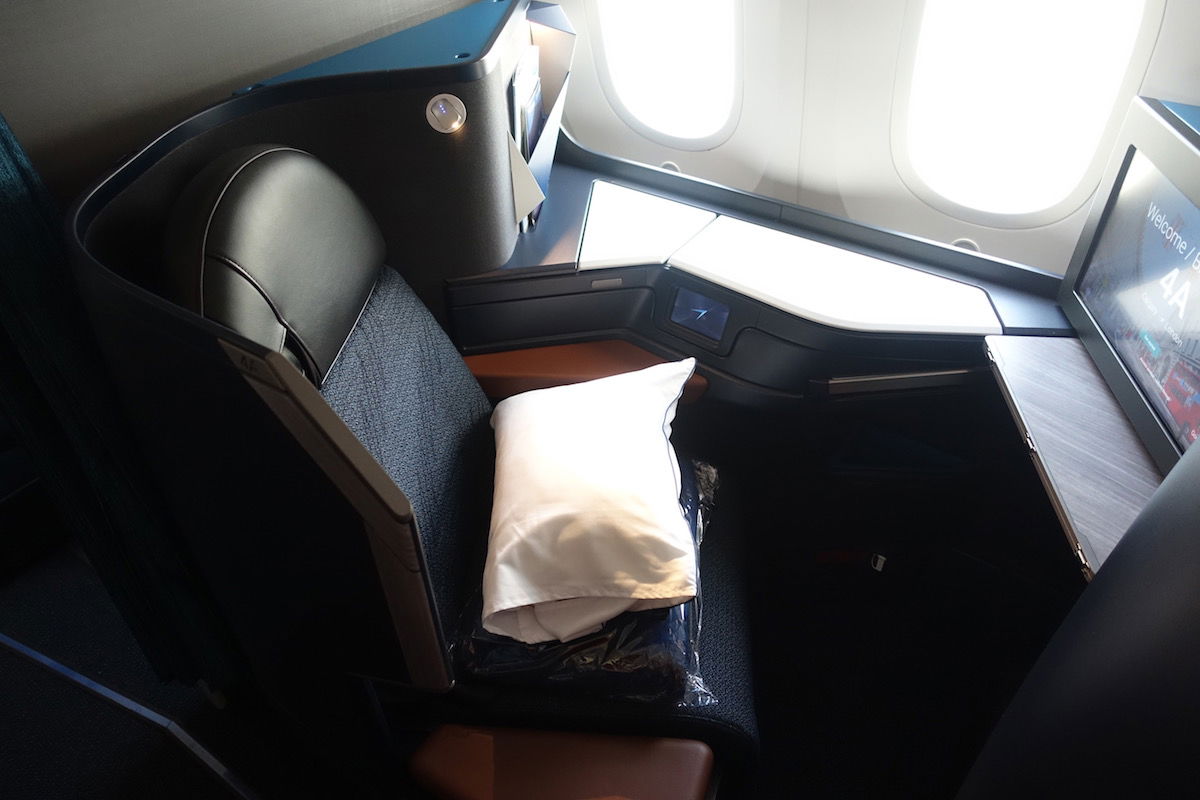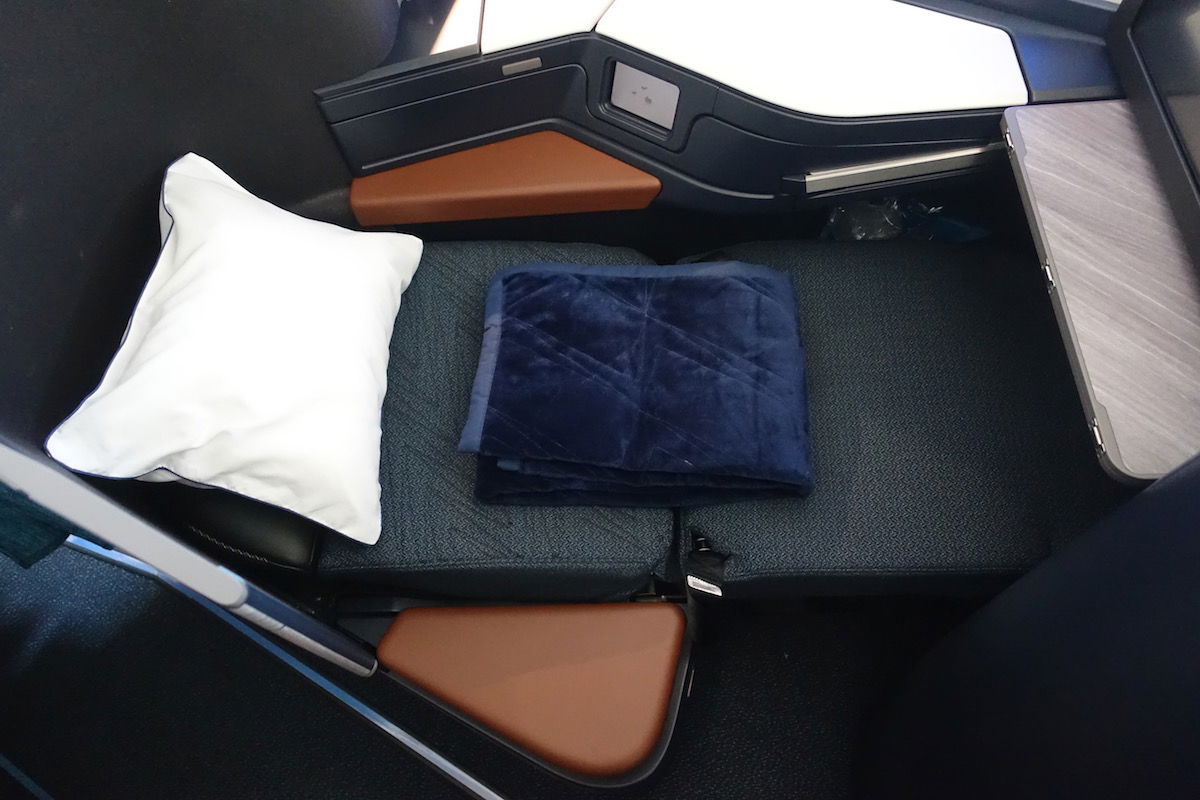 The one downside to the cabin being so intimate is that there's a single bathroom for the 16 business class passengers, which is also shared with the cockpit. Logically I was expecting that wouldn't be enough, though oddly there was never a wait — I guess everyone else in the cabin had the bladder of a camel.
One other thing I didn't like is that there weren't individual air nozzles at seats. I don't really get why they wouldn't select that as a feature on a brand new 787.
WestJet business class food & drinks
Given that WestJet is going up against Air Canada, I was curious to see if they'd go for a more low cost carrier service model in business class, or if they'd try to match Air Canada. Well, neither.
WestJet's business class soft product is spectacular. WestJet is almost like Qatar Airways in terms of their food & drinks. They have a dine on demand menu with an extensive selection.
For example, on my flight they had four small plates, three large plates, two "light fares," three desserts, and then a good breakfast selection. I also loved that they had a focus on Canadian dishes.
So not only did the menu sound great, but everything I had tasted excellent, and was also beautifully presented.
Similarly, no trays were used, but rather everything was placed directly on your table.
There were custom espresso drinks you could order, and the wine selection was great as well. Lanson was their champagne on offer.
The dinner service started with truffle popcorn and drinks. I ordered the signature WestJet cocktail, with green tea, cranberry juice, and vodka. Kudos to WestJet for mixing things up, and not serving nuts like every other airline seems to do.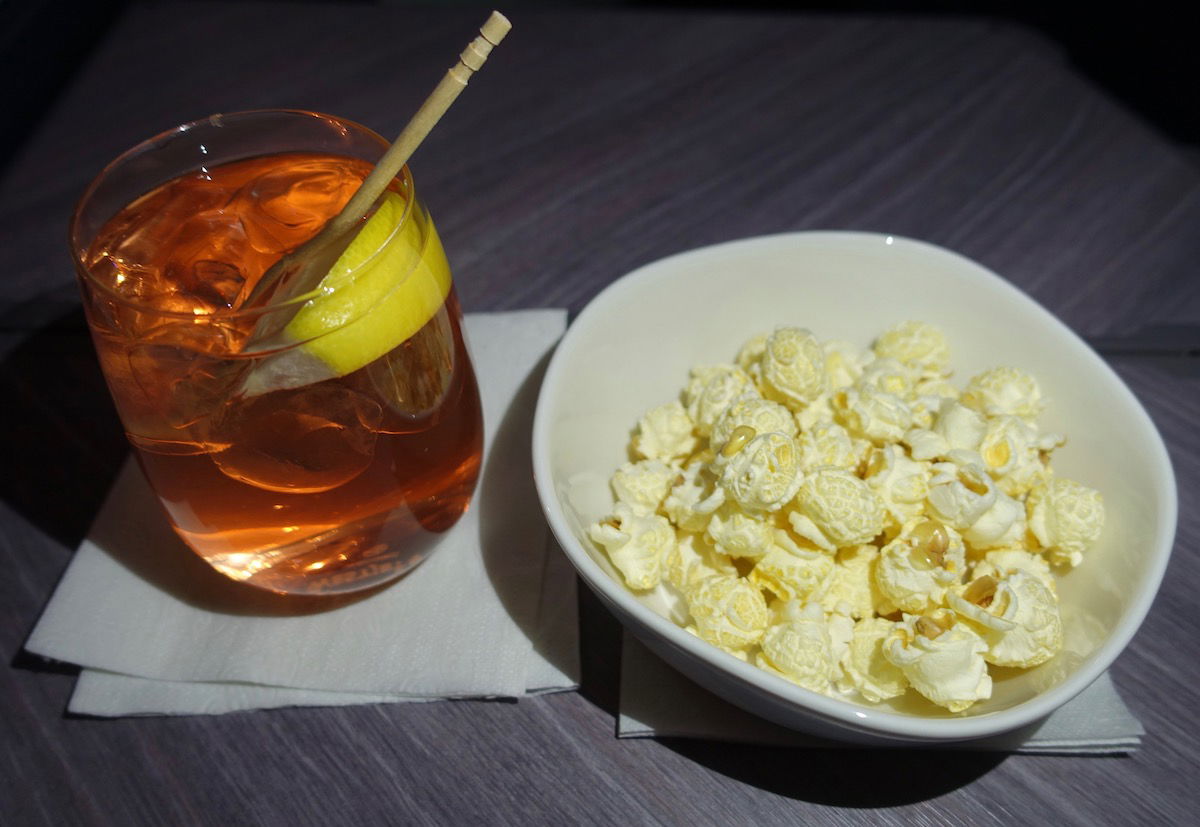 For the starter I had the British Columbia sockeye salmon mille-feuille.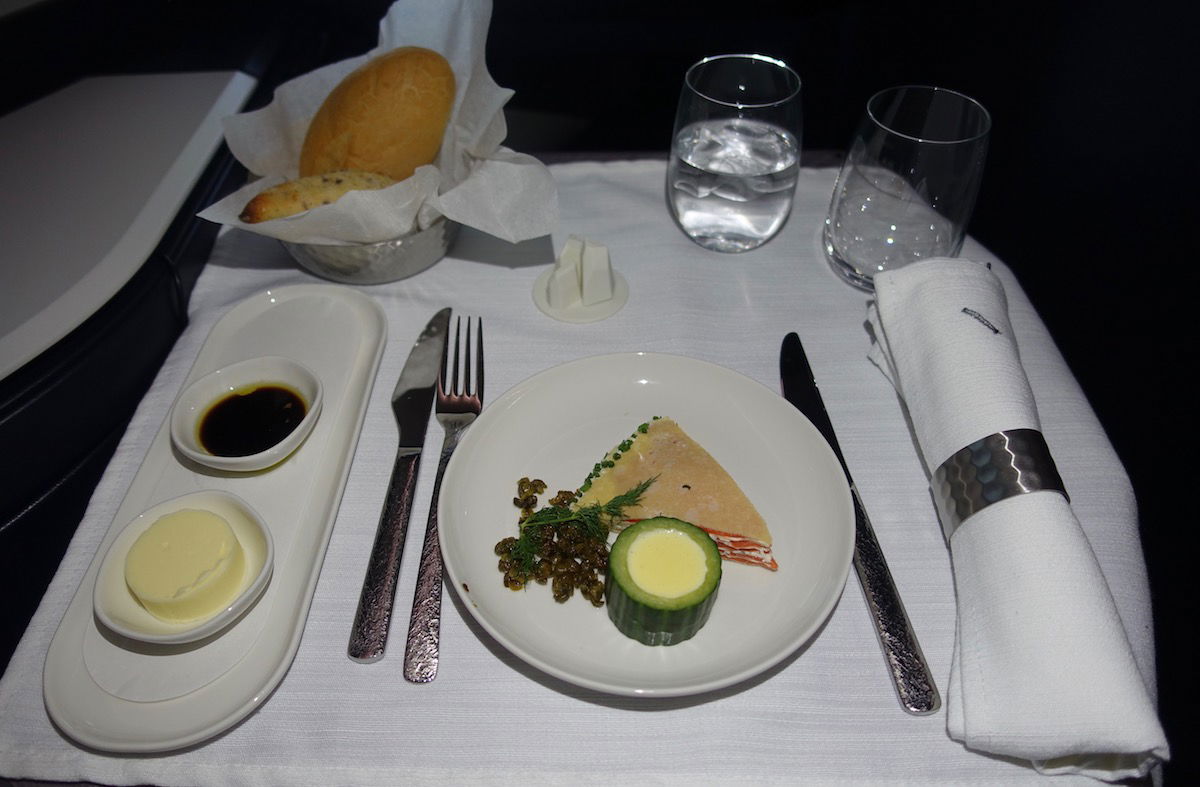 For the main I had the Alberta beef short rib, since it was the signature Canadian dish, and it didn't disappoint. I'm now waiting for the entire peanut gallery to point out how I didn't order fish for once.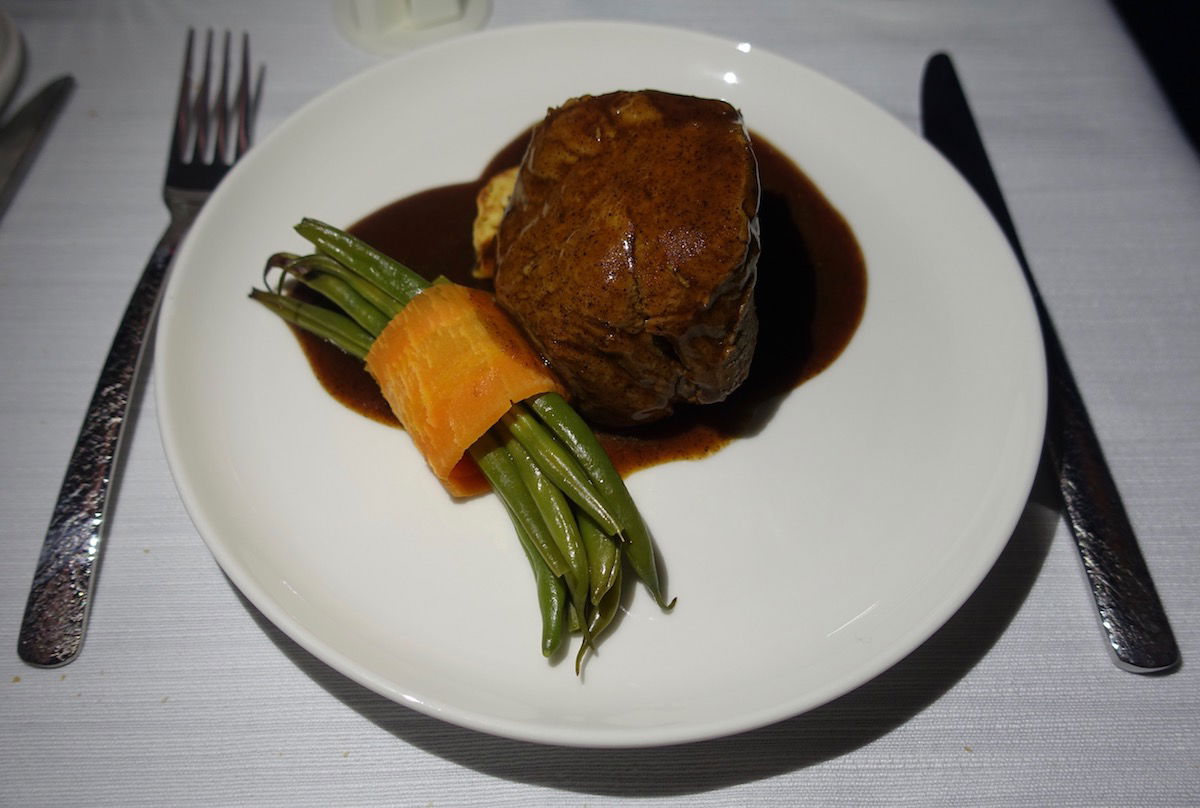 For dessert there was a spectacular sour cherry pie.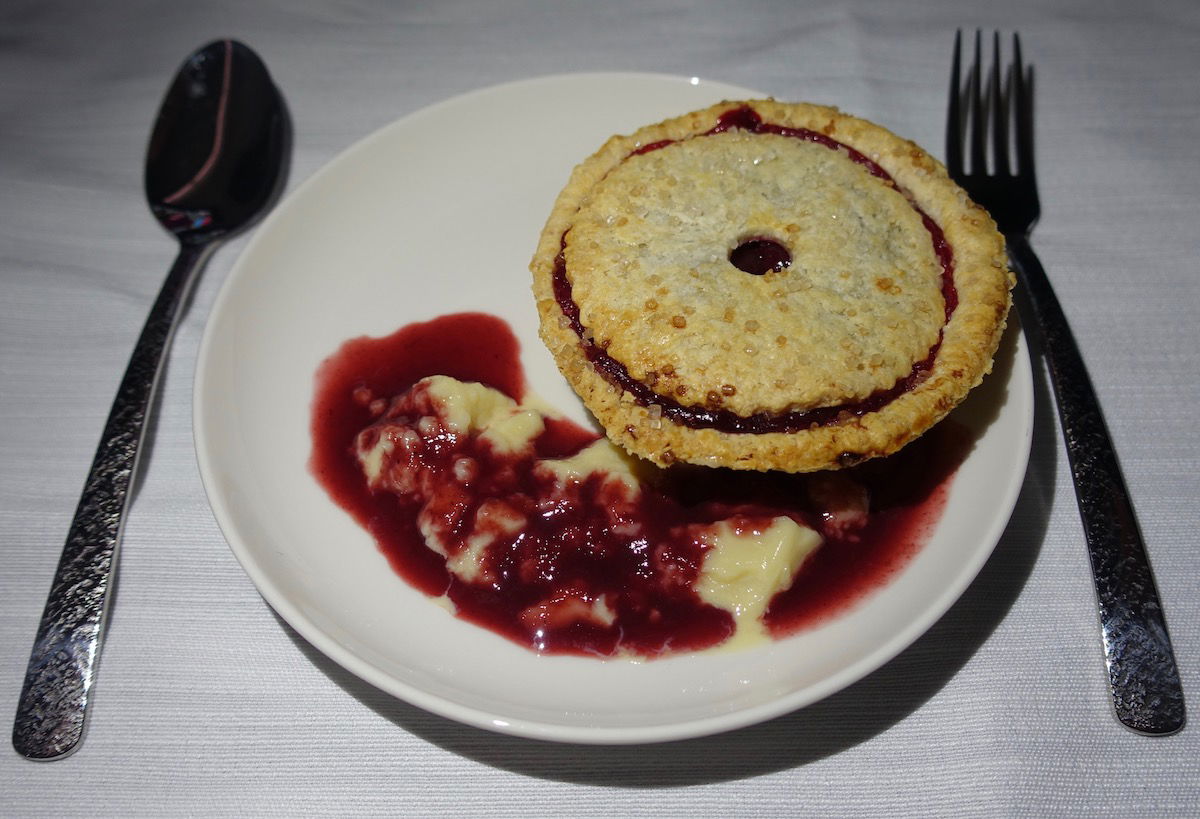 WestJet might have one of the best business class meal services I've seen on a transatlantic flight. There's a major catch, though, as I'll get into a bit below.
WestJet business class amenities
WestJet offers all business class passengers a very nice amenity kit with a good selection of amenities, including items from Province Apothecary.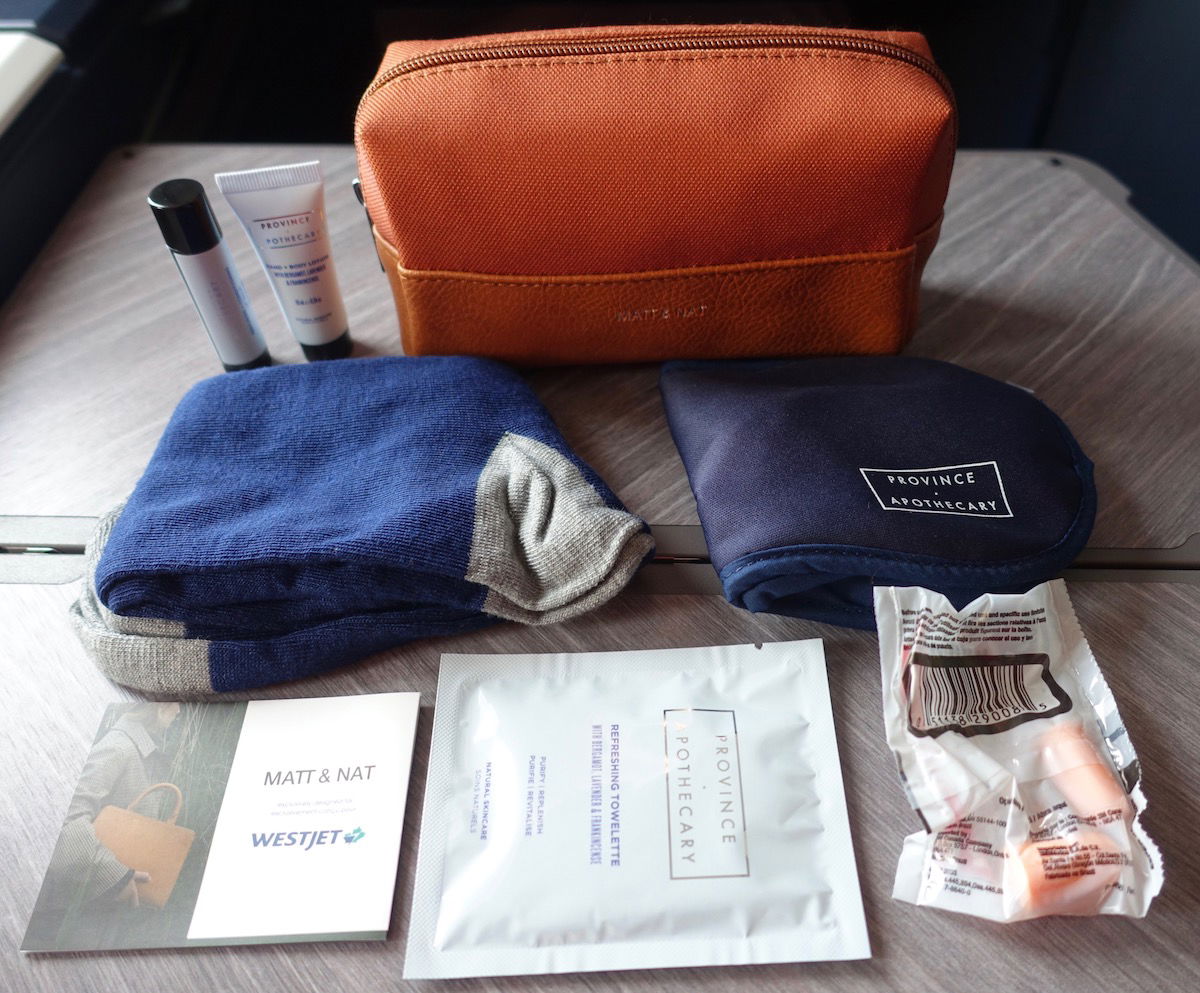 WestJet's business class bedding is great as well, with a plush pillow and a very comfortable blanket.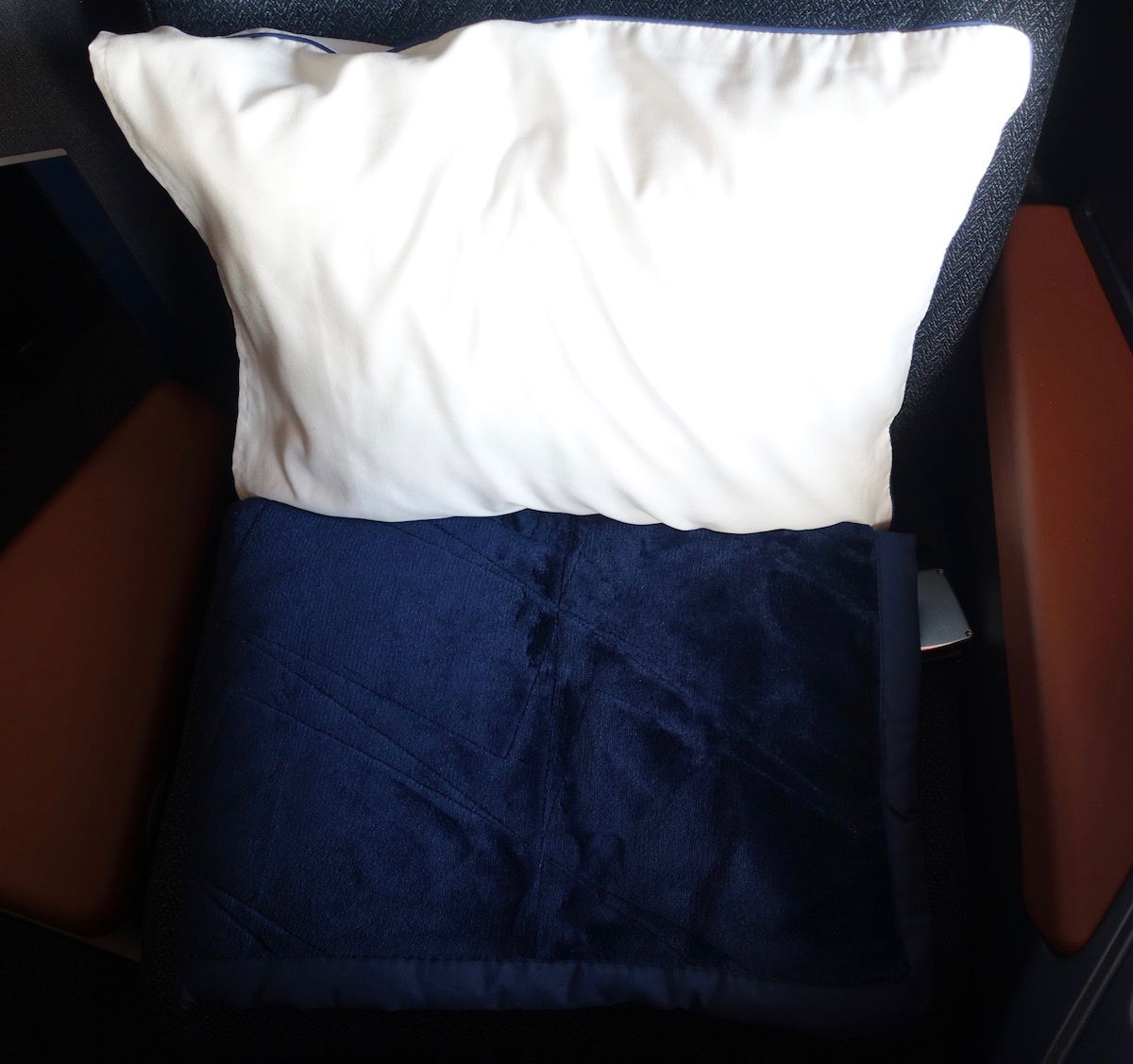 There are noise canceling headphones, which are alright, but nothing special.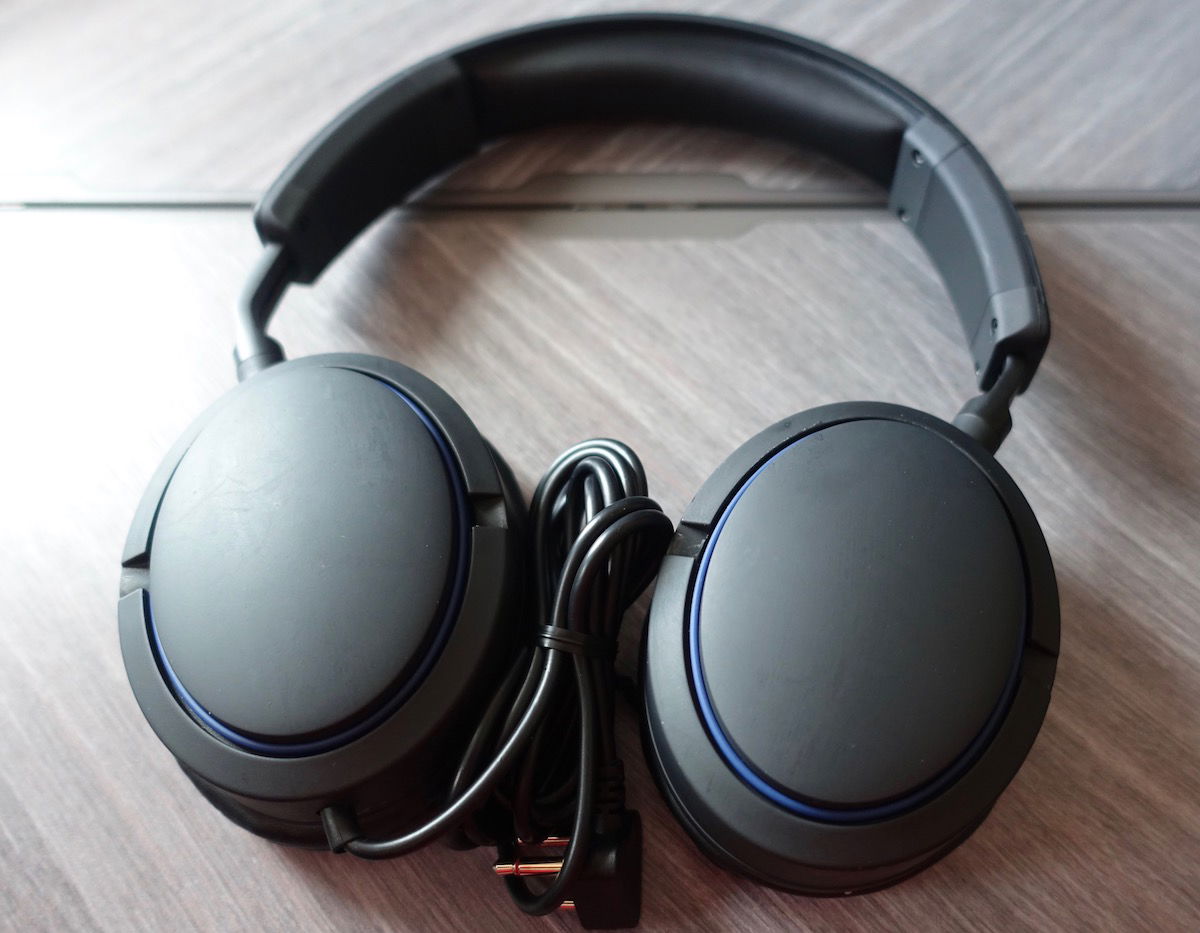 WestJet 787 business class entertainment & Wi-Fi
WestJet's 787 has a top notch entertainment selection. There's a huge array of movies and TV shows, in addition to the moving map.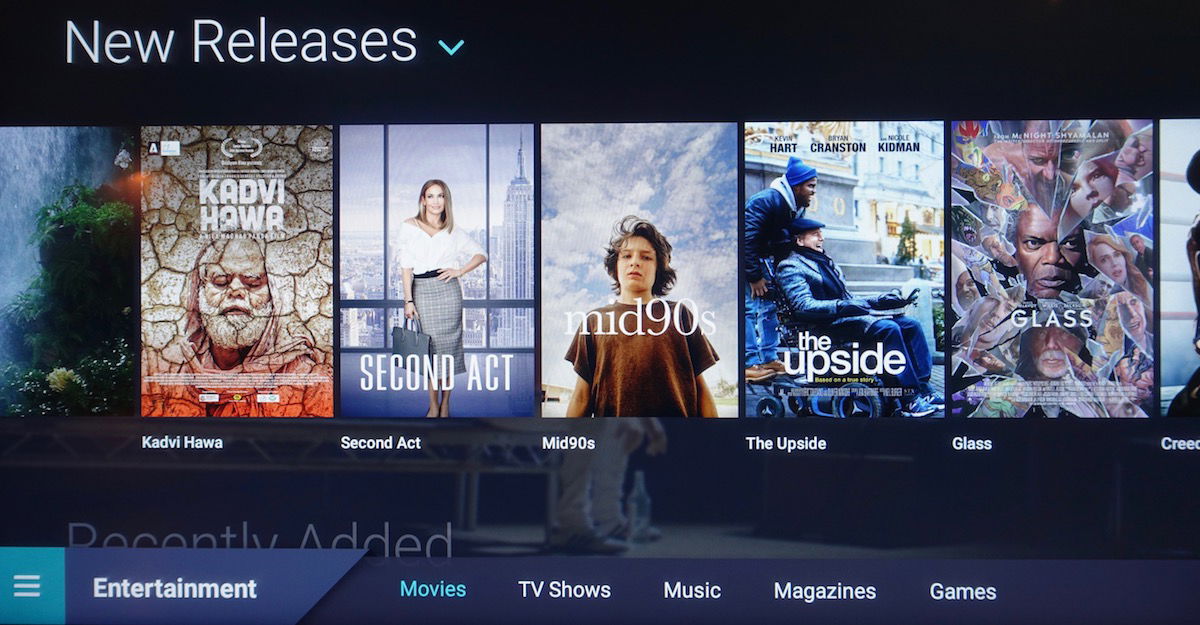 There's also Wi-Fi from Panasonic, with the option of paying 10.99CAD for 90 minutes, or 21.99CAD for the full flight, both with no data caps. The Wi-Fi speeds were excellent when I used it.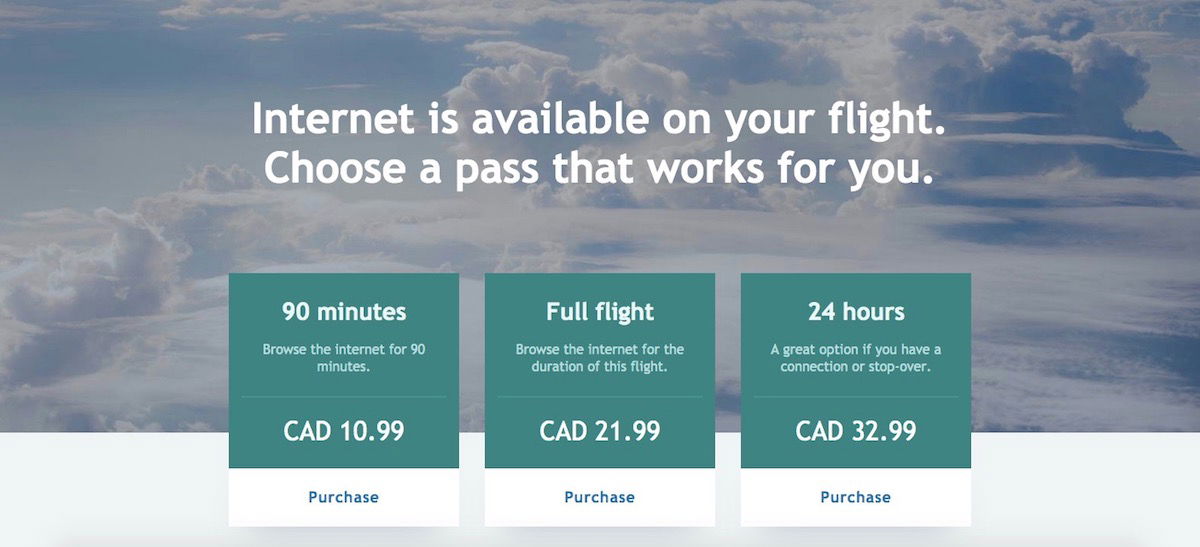 WestJet business class service
I'm going to split up service into two parts, because yes, there is a catch. 😉
There were two flight attendants working the 16 seat business class cabin, and they couldn't have been more pleasant. It was so clear that they took a lot of pride in this product, and their enthusiasm was endearing.
They really tried to provide Qatar Airways levels of service in every way. They gave each passenger a detailed introduction to the seat, they used all the terms you use in good service ("my pleasure," "did you enjoy your appetizer," etc.), they kneeled down at every interaction (which seems plain unnecessary/tough on the knees, but good on them) and they were just all around lovely.
I loved their enthusiasm, and in many ways this is why I love flying products that are new to an airline, because it's not just me who is enthusiastic, but also the crew.
In general I find WestJet staff to be friendly and well intentioned, and this flight was no exception.
The massive problem with my WestJet flight
It sounds like I'm about to give this flight a 10/10 rating, eh? Well, there was one huge problem with the flight. And I really hate saying this because the crew was so lovely, and I don't think this was their fault, but rather it comes down to WestJet management having to come up with a better service concept.
The service was slow. Like really, really, really slow. Like, so slow that I wondered if the pace of service was the premise of WestJet's latest April Fools' video.
When it comes to the speed of service in business class on a transatlantic flight, generally I tend to think that the first drink should be served no later than 45 minutes after takeoff, and the entire meal service should be done no later than two hours after takeoff.
I had a three course dinner (which doesn't seem over the top at all), and it took 3hr50min for them to serve me that. Three hours and fifty minutes. Like, just less than half the flight.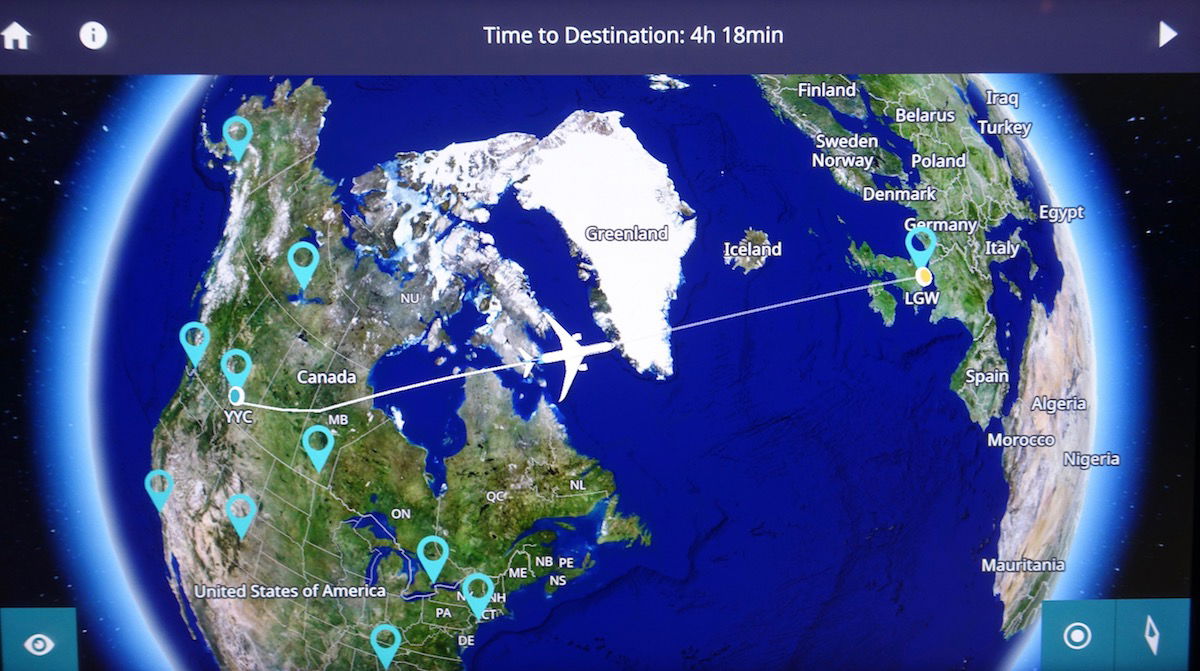 I've just never witnessed anything like this before. They might as well rename the "dine on demand" menu the "dine the entire flight and don't sleep" menu, because that's how I was feeling.
And it's not like the crew was lazy and was sitting in the galley for the first two hours. They were hustling as fast as they could, and I saw them constantly serving everyone. But everything was just at such a slow pace.
Just to give you a sense of the timeline:
My meal order was taken 40min after takeoff
I was served my first drink 1hr25min after takeoff
My table was set 2hr40min after takeoff
My appetizer was served 3hr after takeoff
My main was served 3hr20min after takeoff
My dessert was served 3hr40min after takeoff
For the record, this wasn't a case of asking to be served the meal two hours into the flight. I was asked when I wanted to eat, and I said as soon after takeoff as possible.
Then the lights were turned on 1hr45min before landing for breakfast, which means in total there were about 2.5 hours between when I finished dinner and when breakfast started.
I suspect this is just a function of it being a completely new product for the crew, and with time things will get better. Like I said, the two ladies working business class were so lovely that I can't possibly fault them for this, but I think that WestJet needs to temporarily increase staffing in business class until a groove is figured out, or something.
WestJet 787 business class bottom line
WestJet's 787 business class has so much potential. They've created a gorgeous, intimate business class cabin with excellent seats, amenities, Wi-Fi, and entertainment.
The food quality and selection was exceptional, and in general the service felt more like Qatar Airways than anything else. The crew was also very friendly.
The one glaring problem is the pace of service. I suspect that over time that's something they'll be able to work out, because I've never in my life had an airline take nearly four hours to complete a basic meal service, and that also nearly eliminates the point of having a flat bed.
WestJet, your business class is so close to being one of the best transatlantic business class products out there. So kudos for that, but work out the issues, please!