WestJet is about to open its first-ever airport lounge, and it looks stunning!
WestJet Elevation Lounge Calgary details
WestJet will be opening the Elevation Lounge at Calgary International Airport (YYC) on Monday, November 2, 2020, and it will be open daily from 7AM until 9:30PM.
The new 9,300 square foot lounge looks boast panoramic views and Canadian-inspired details. Here are some of the features you can expect in the lounge:
Chef-designed and freshly prepared menu that highlights local and seasonal ingredients
Signature beverages designed and delivered by dedicated bartenders; a premium selection of wine, and beer options from Calgary's breweries, including WestJet's Elevation beer on tap by The Dandy Brewing Company, and an XPA by Annex Ale Project
Dedicated focus spaces to unplug or plug-in for business and leisure featuring wifi, free printing, and reservable meeting space with digital amenities
Refreshing spaces including reservable and private shower facilities
Curated Canadian products from local companies such as Rocky Mountain Soap Company and Calgary's own Fratello Coffee Roasters
Dedicated family space with activities for kids to interact with and explore
Where is the Elevation Lounge located?
The WestJet Elevation Lounge Calgary will be located in the domestic terminal, concourse B:
Guests departing from concourses A, B, or C, will be able to use the lounge
Guests departing from concourse D in the international terminal can access the lounge via security checkpoint B or C before proceeding to concourse D
The lounge can't be accessed by those traveling to the US, due to the Pre-Clearance facility
Who can access the Elevation Lounge?
There are quite a few passengers potentially eligible for lounge access:
WestJet Rewards Platinum, Gold, and Silver members are eligible for complimentary lounge access based on their tier benefits; Platinum and Gold members get unlimited lounge access (including for their family, plus guest vouchers), while Silver members get four lounge access vouchers per year
Guests in business class on the Boeing 787-9 (including connections when a business fare has been purchased) also enjoy complimentary access
Priority Pass, LoungeKey, Lounge Club, and Diners Club members may use the lounge
Other guests, including those traveling on other airlines, are welcome to access the lounge for a fee — the cost is 59 CAD for those traveling on WestJet, and 65 CAD for those traveling on other airlines
The maximum stay for all guests in the lounge is three hours.
What precautions does the Elevation Lounge have in place?
In the coronavirus era lounges look very different than they used to, so it goes without saying that WestJet probably had to make some adjustments as it prepared to open the lounge. Here are the policies you can expect at the WestJet Elevation Lounge:
Touchless, self-serve entry for those passengers who have lounge access through their tickets
Face masks are required for staff and guests when not eating and drinking
Capacity will be kept under 50%, with distanced seat layout and six-foot markers
There will be a digital menu service, so food and drinks can be ordered through your phone and will be delivered directly to you
There will be plexiglass shields at high interaction areas, hand sanitizer stations throughout, and enhanced cleaning of high touch point areas
Pictures of the new WestJet Lounge Calgary
Here are some pictures of the new WestJet Elevation Lounge: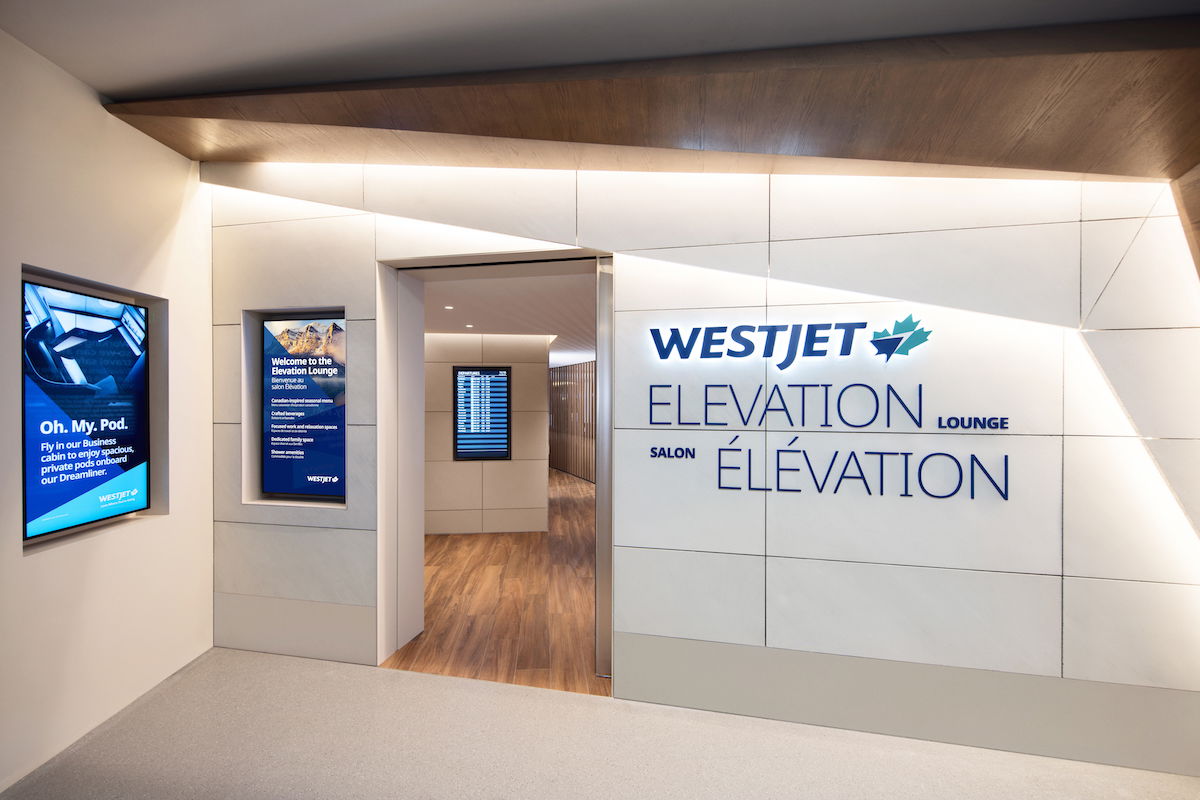 WestJet Elevation Lounge entrance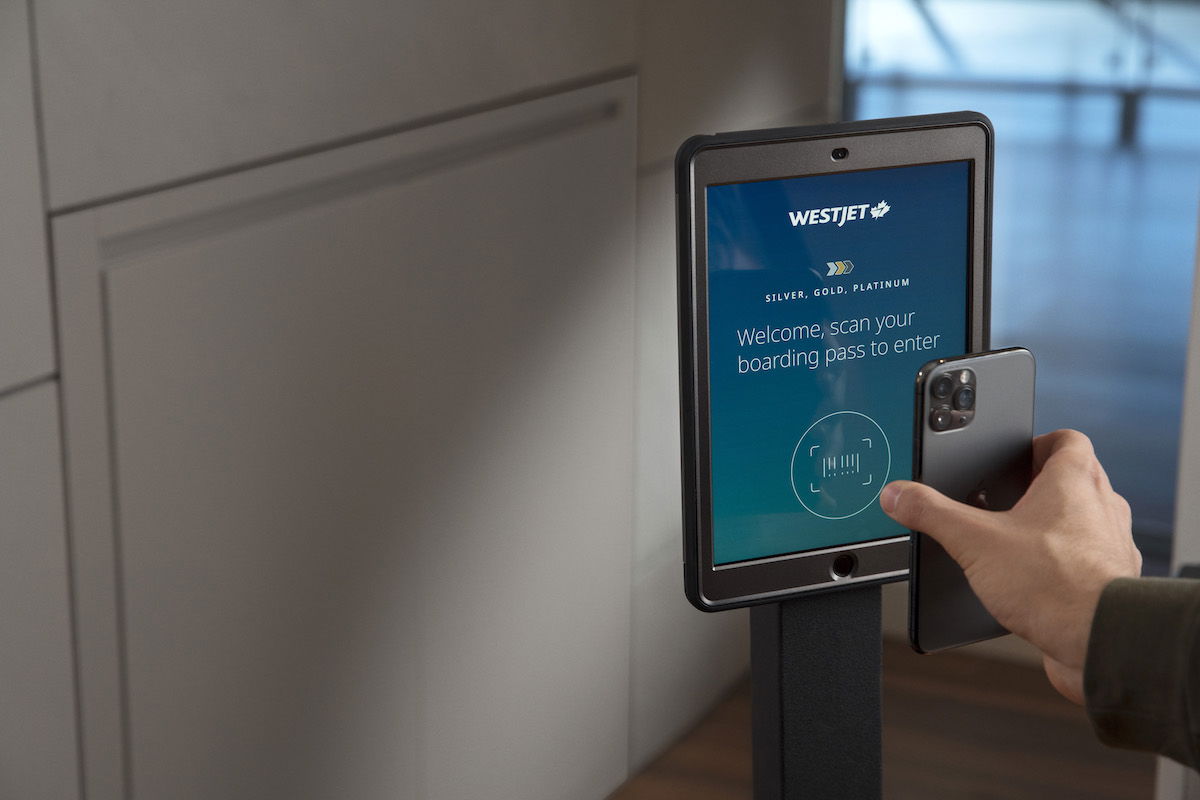 WestJet Elevation Lounge touchless entry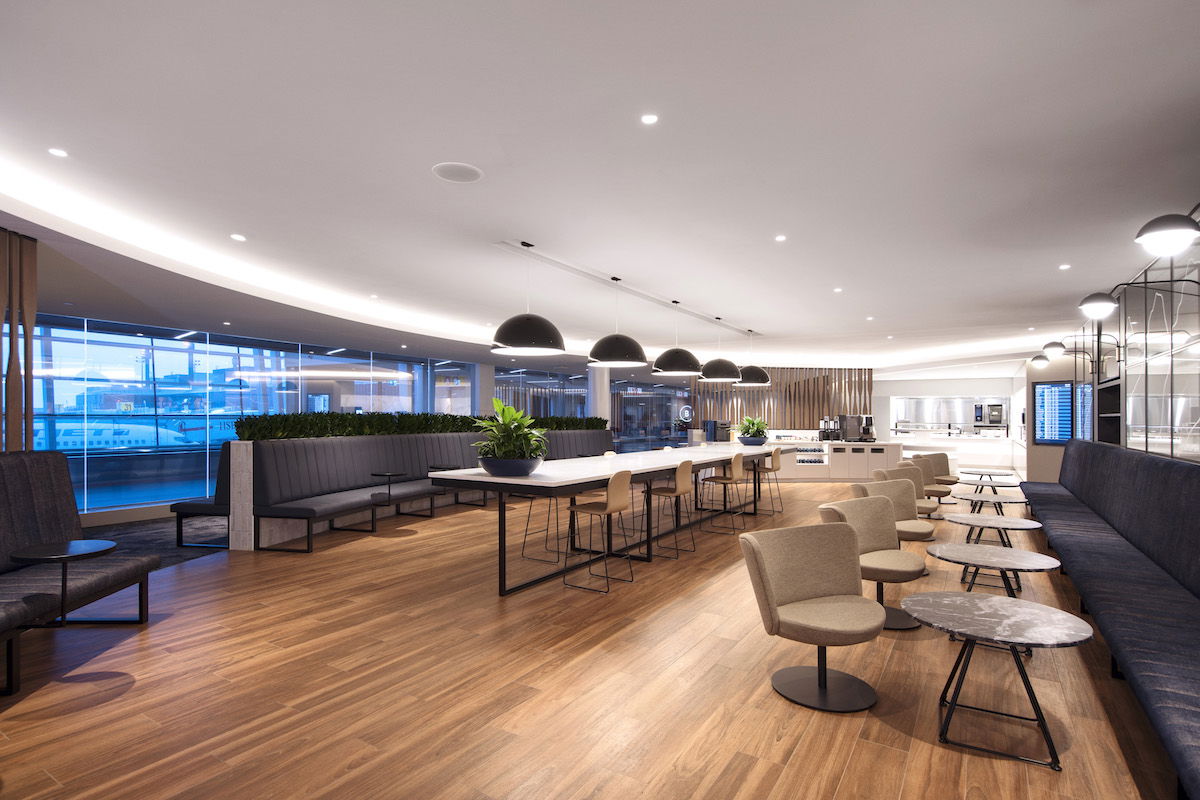 WestJet Elevation Lounge main seating area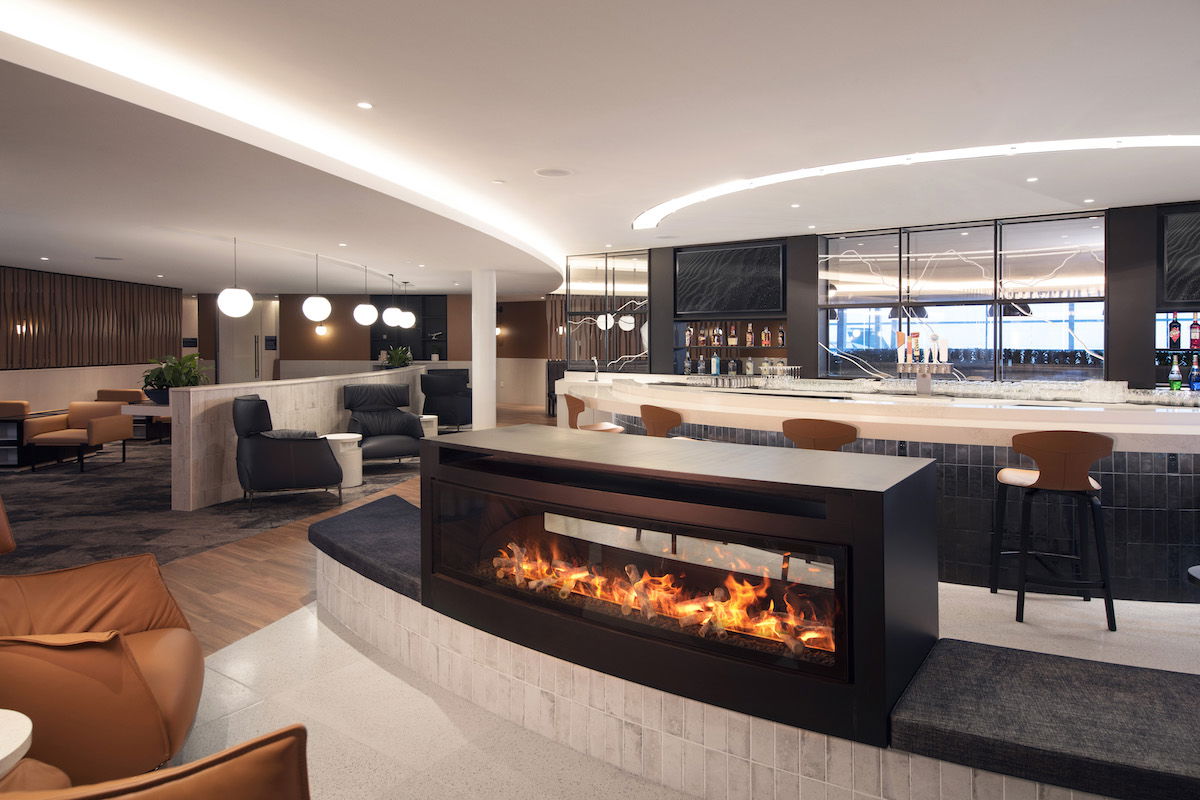 WestJet Elevation Lounge bar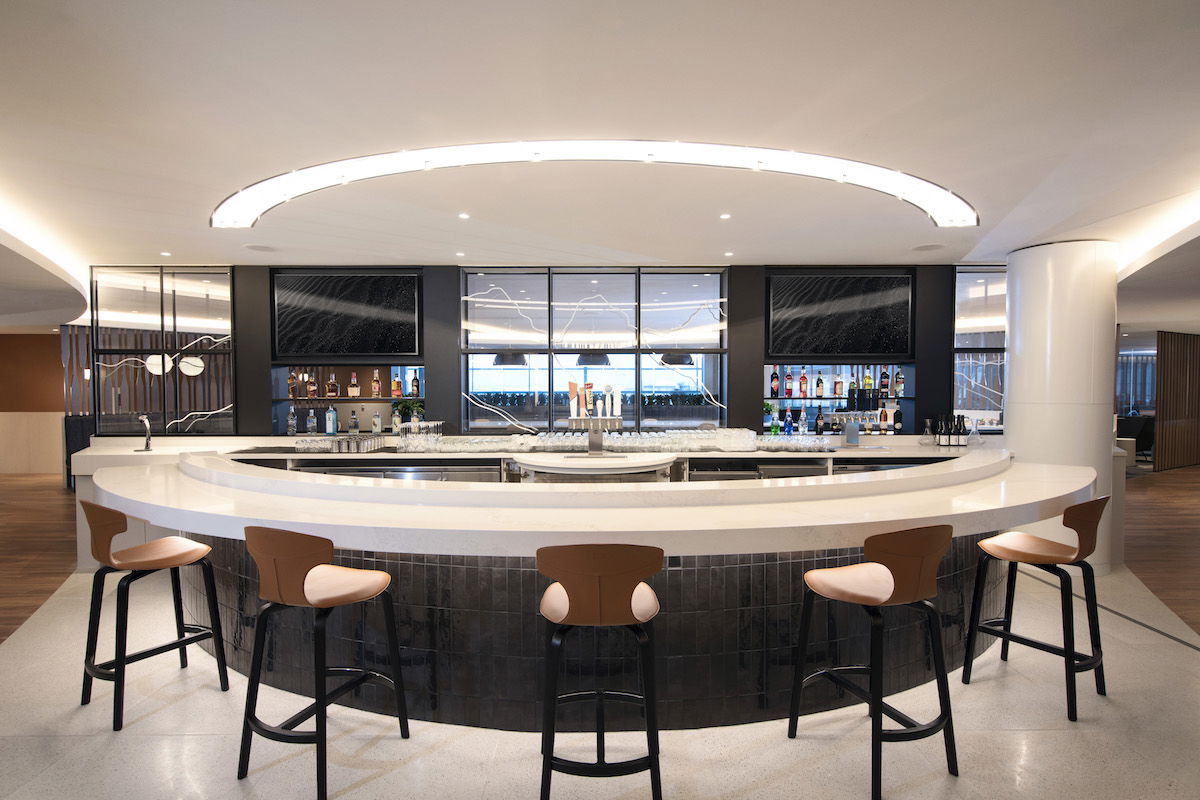 WestJet Elevation Lounge bar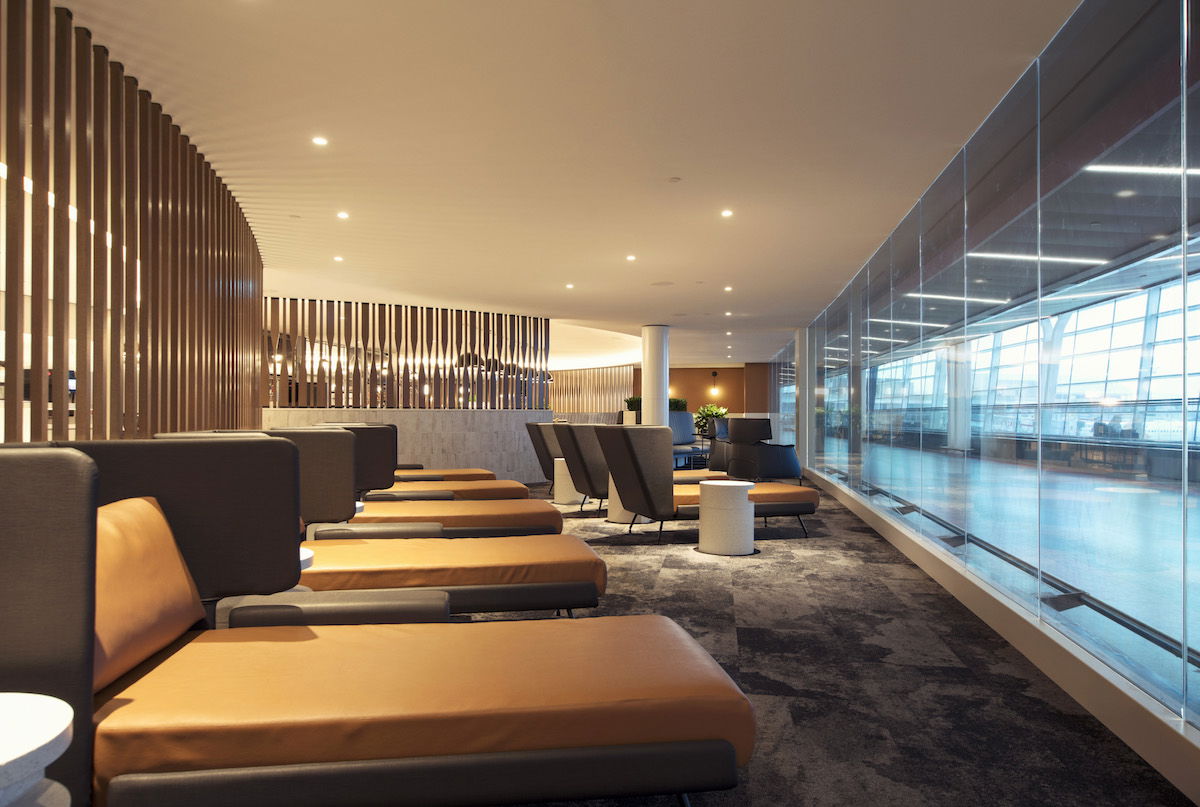 WestJet Elevation Lounge comfortable seating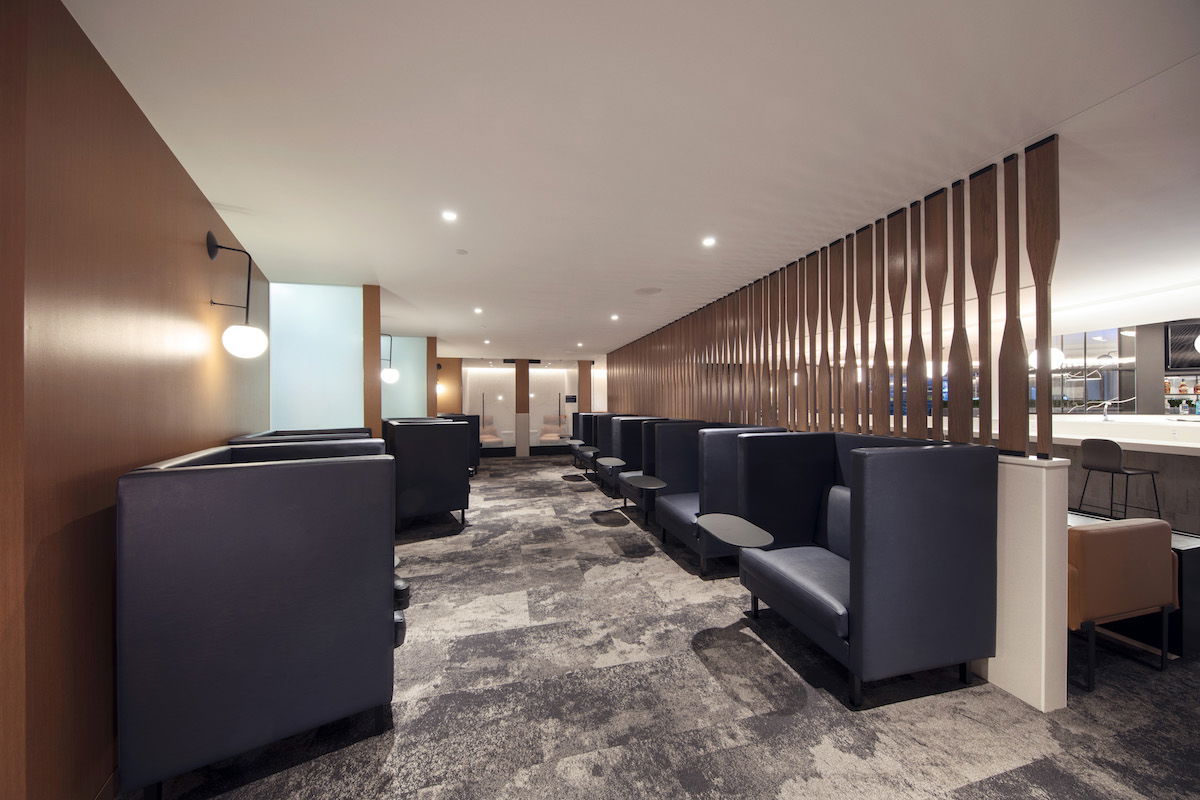 WestJet Elevation Lounge semi-private seating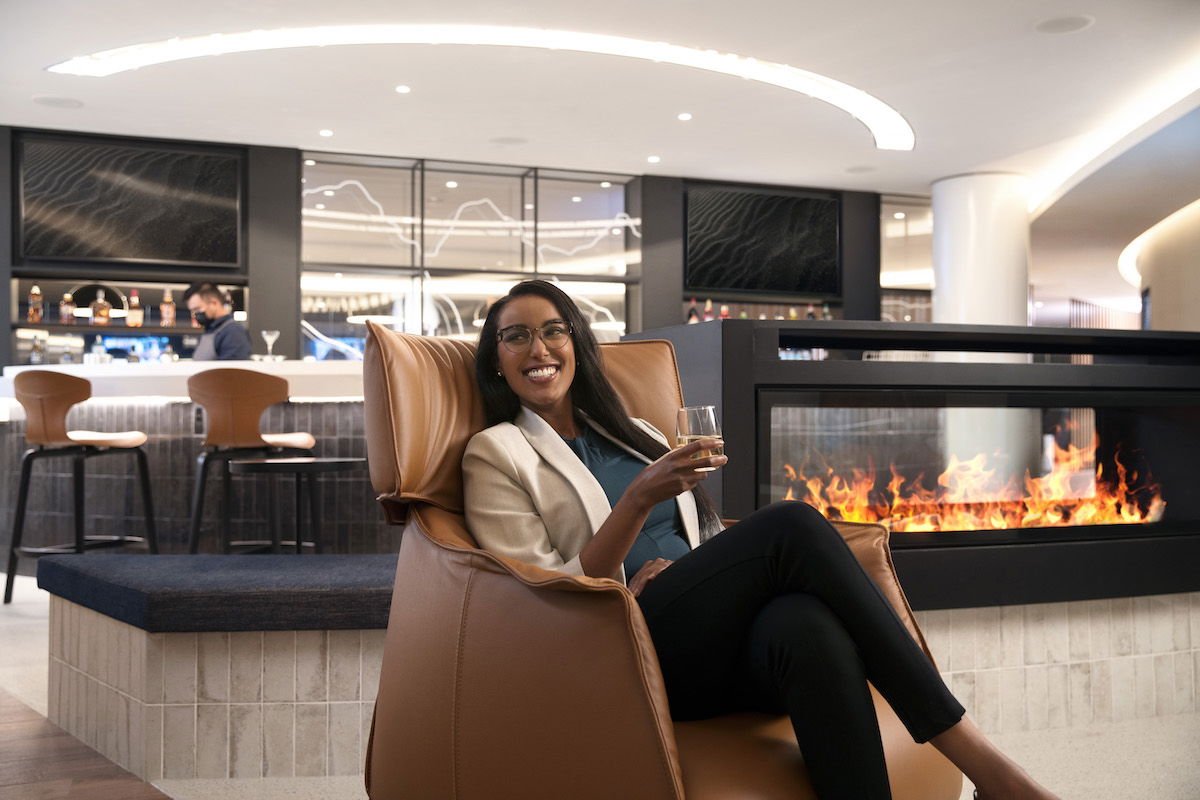 WestJet Elevation Lounge fireplace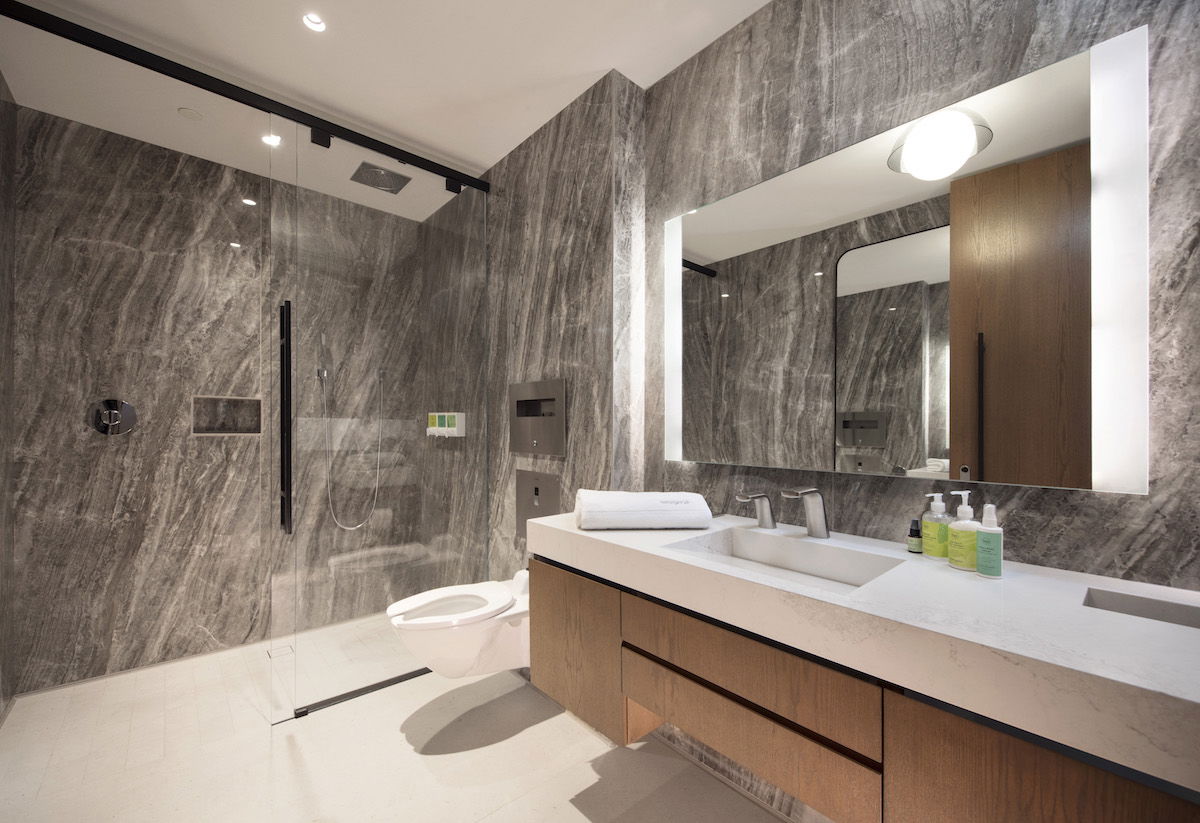 WestJet Elevation Lounge shower suite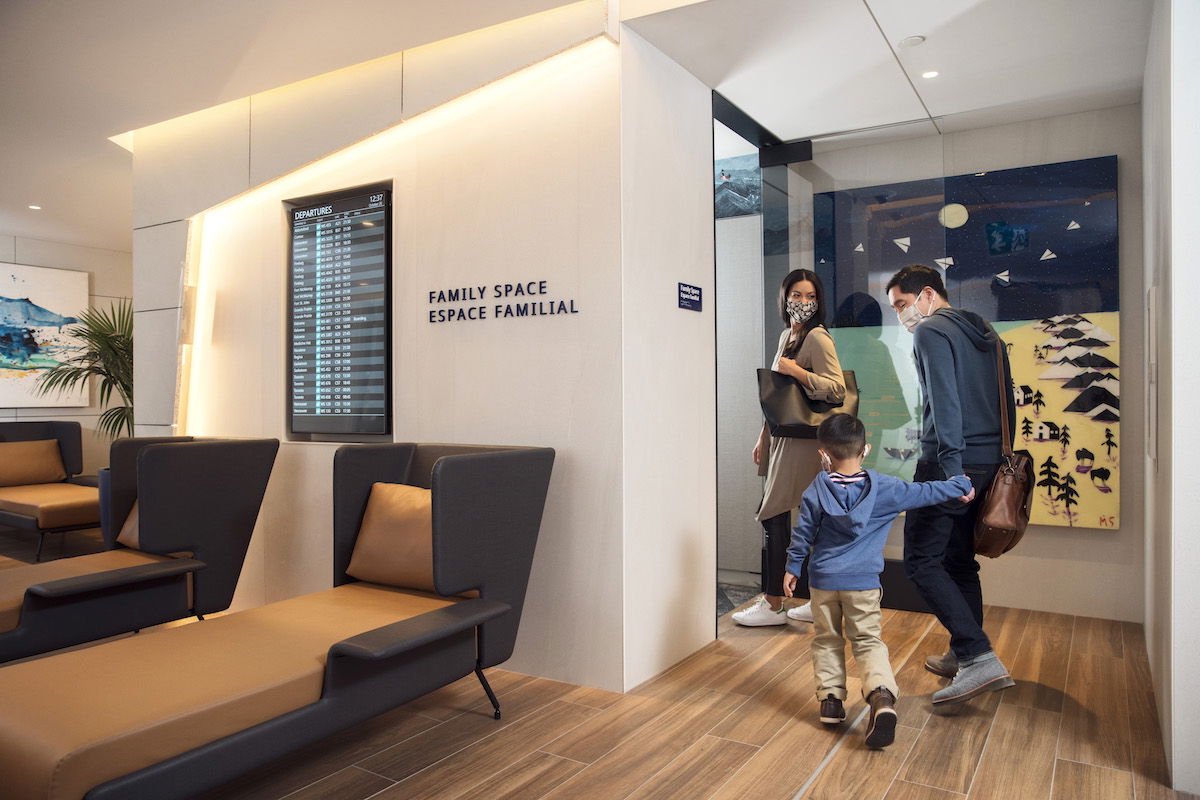 WestJet Elevation Lounge family space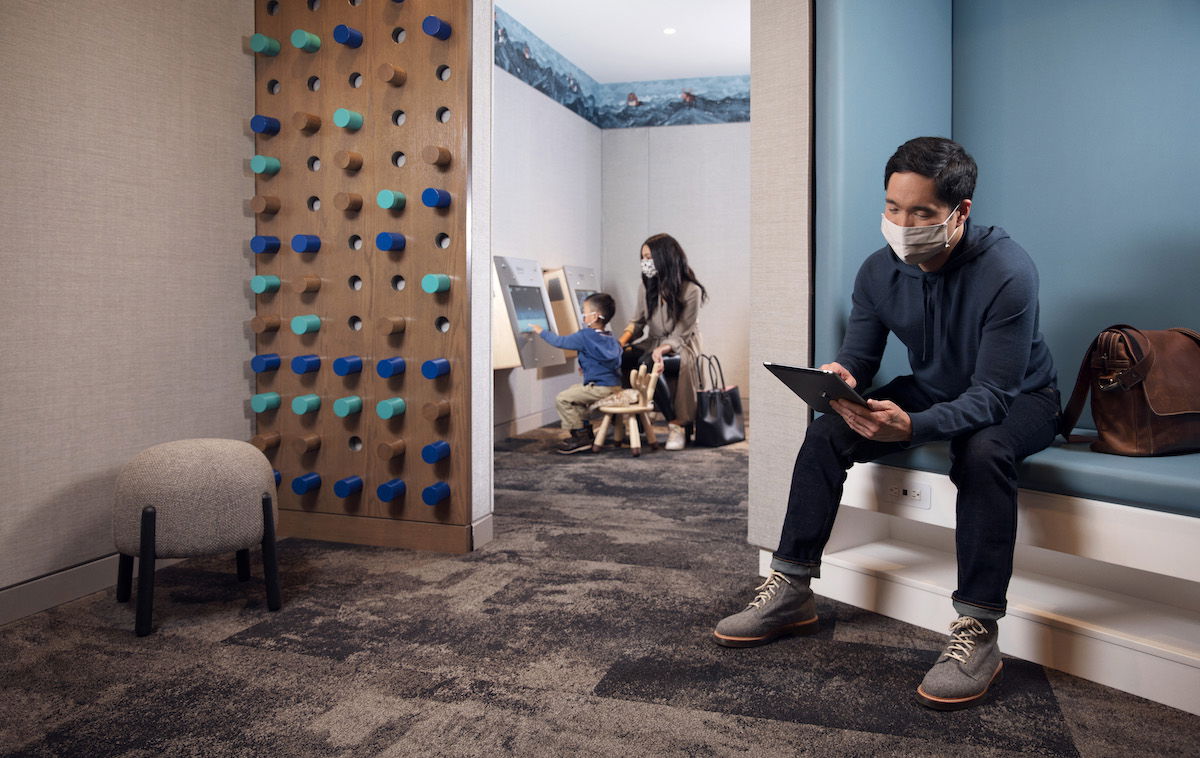 WestJet Elevation Lounge family space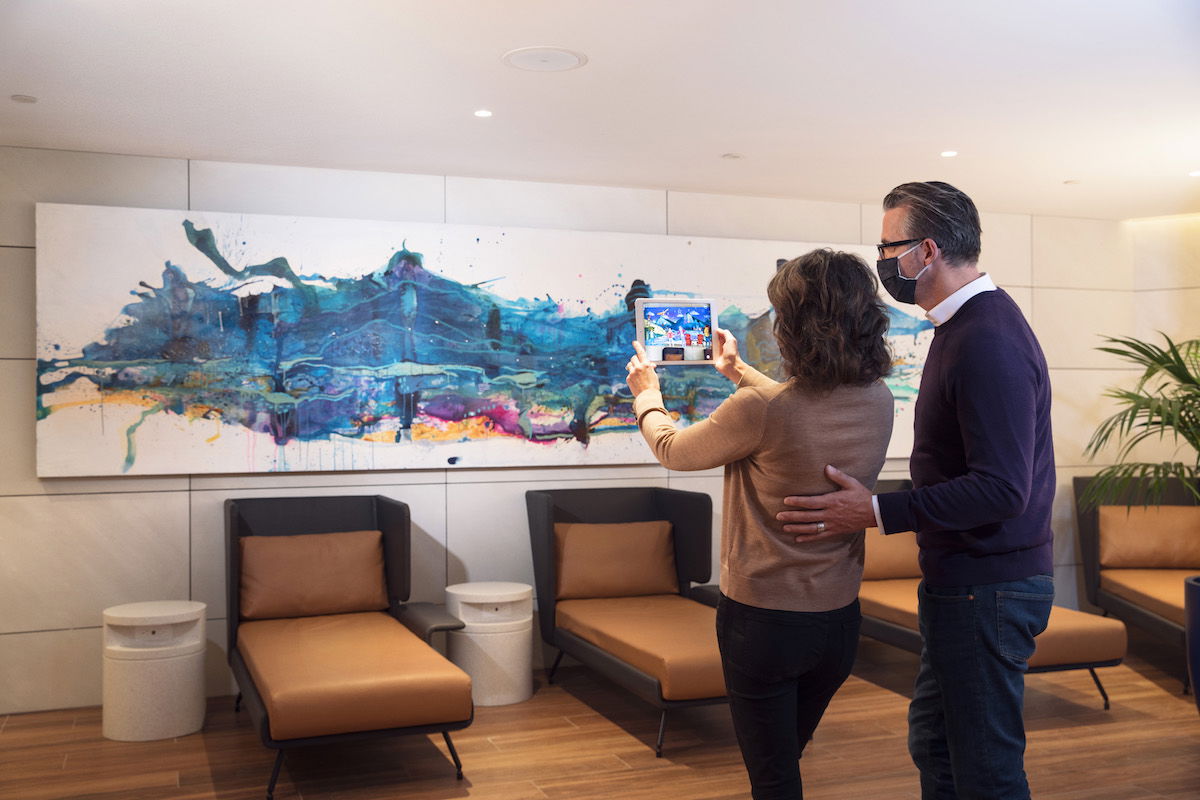 WestJet Elevation Lounge artwork (ugh, people who photograph with iPads)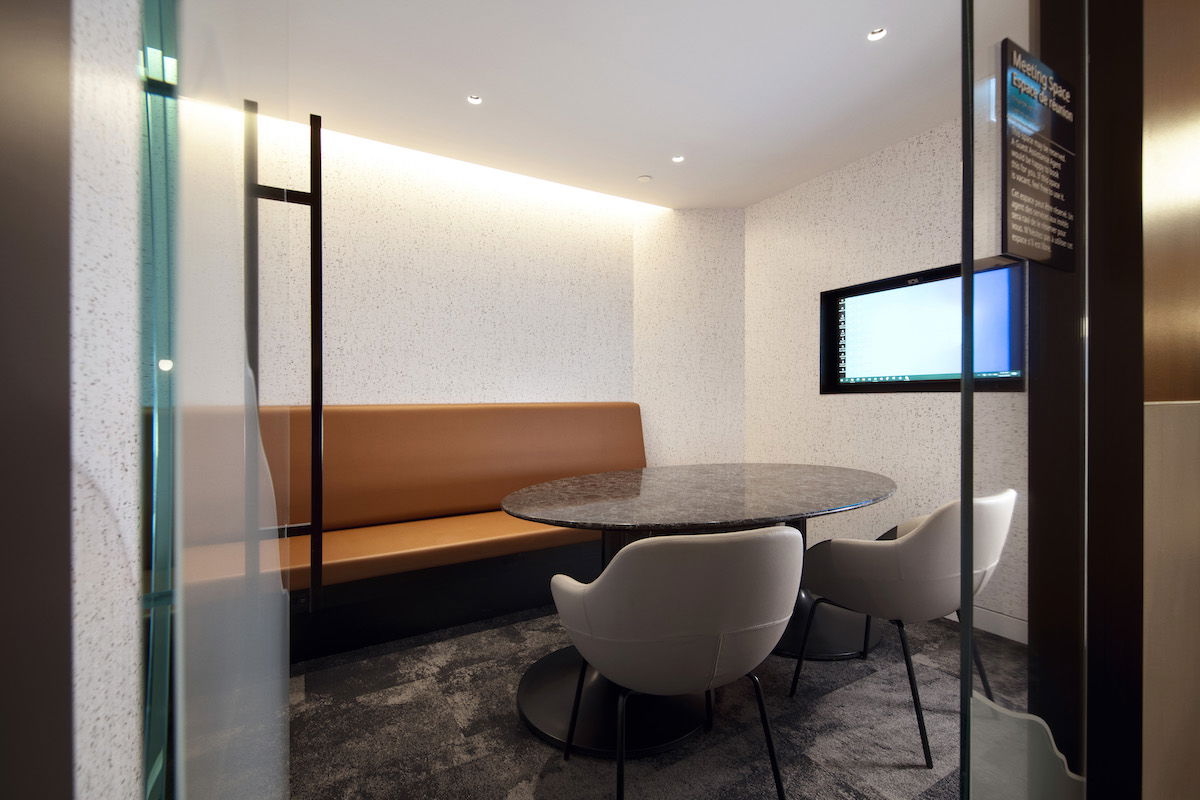 WestJet Elevation Lounge meeting space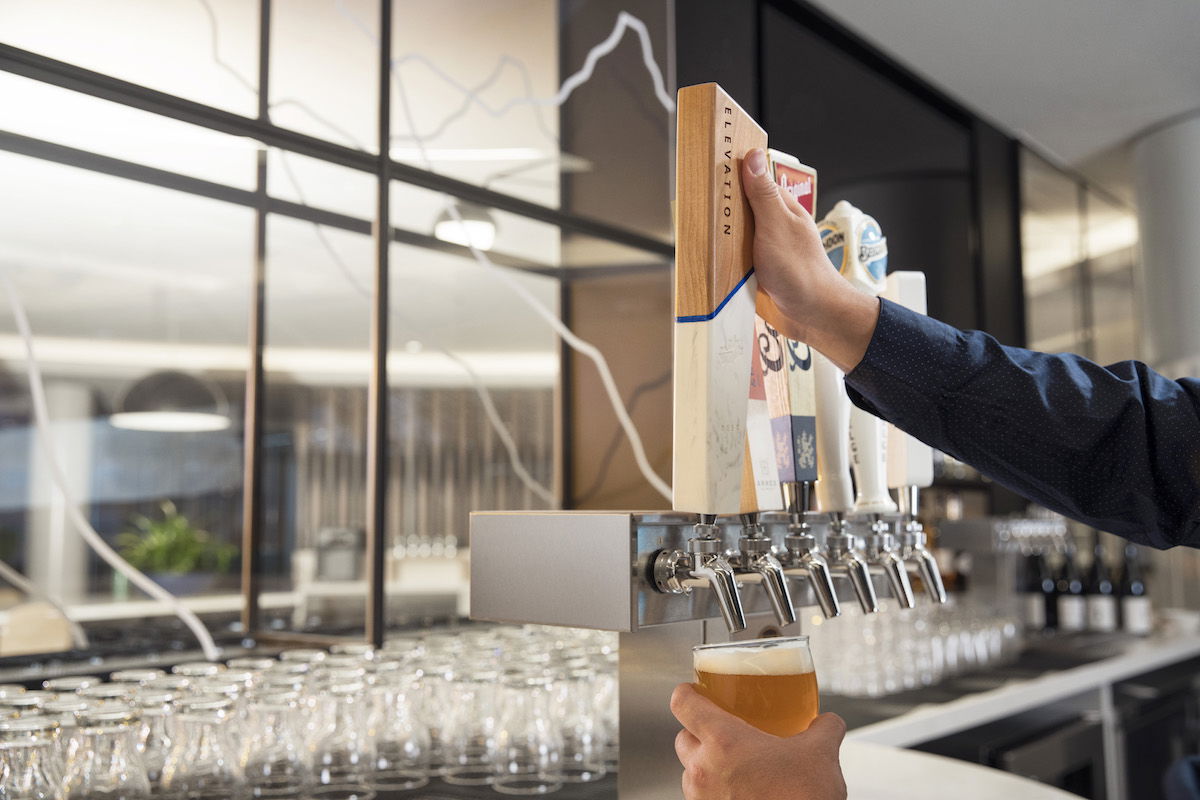 WestJet Elevation Lounge beer
Bottom line
WestJet will be opening its first lounge next week, which is a big step for this former low-cost carrier. WestJet has become significantly more premium in recent years, and last year even started service with 787-9s, featuring an excellent business class product.
As the airline continues to move upmarket, it's now getting its first lounge. I have to say, the WestJet Elevation Lounge looks beautiful, especially for a lounge that Priority Pass members also have access to. I love the design, and I look forward to seeing more about what the food & drink selection will be like.
What do you make of WestJet's new lounge?