Last May, WestJet placed an order for up to 20 Boeing 787-9s (10 firm orders and 10 options), which was a huge move for the Canadian carrier. Otherwise WestJet's fleet primarily consists of 737s, as well as a few 767s that they use primarily for transatlantic flights. Expanding their fleet with brand new Boeing 787s is a big next step for the carrier.
The airline will be getting their first 787-9s early next year, and this May they revealed the interiors of the new planes.
What to expect from WestJet's new 787s
WestJet's 787 interiors are mighty impressive, and look a whole lot like Air Canada's 787s, minus the finishes. The planes will feature 304 seats, including 16 business class seats, 28 premium economy seats, and 260 economy seats.
Business class will consist of B/E Aerospace Super Diamond reverse herringbone seats, which are exactly the same ones that Air Canada has. Business class will feature touchscreen service, on-demand dining, and turndown service.
Premium economy will be in a 2-3-2 configuration, and will feature a premium menu, a self-serve social area, and more space to relax.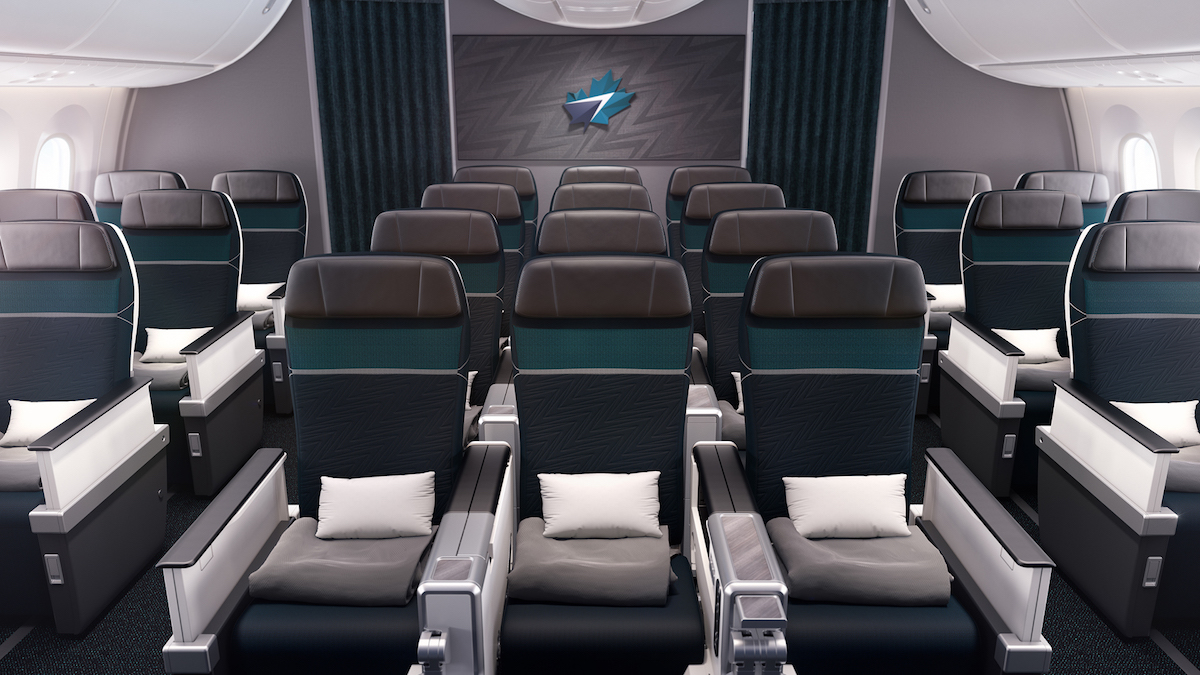 Economy will be in a 3-3-3 configuration, and will feature entertainment and power ports at every seat.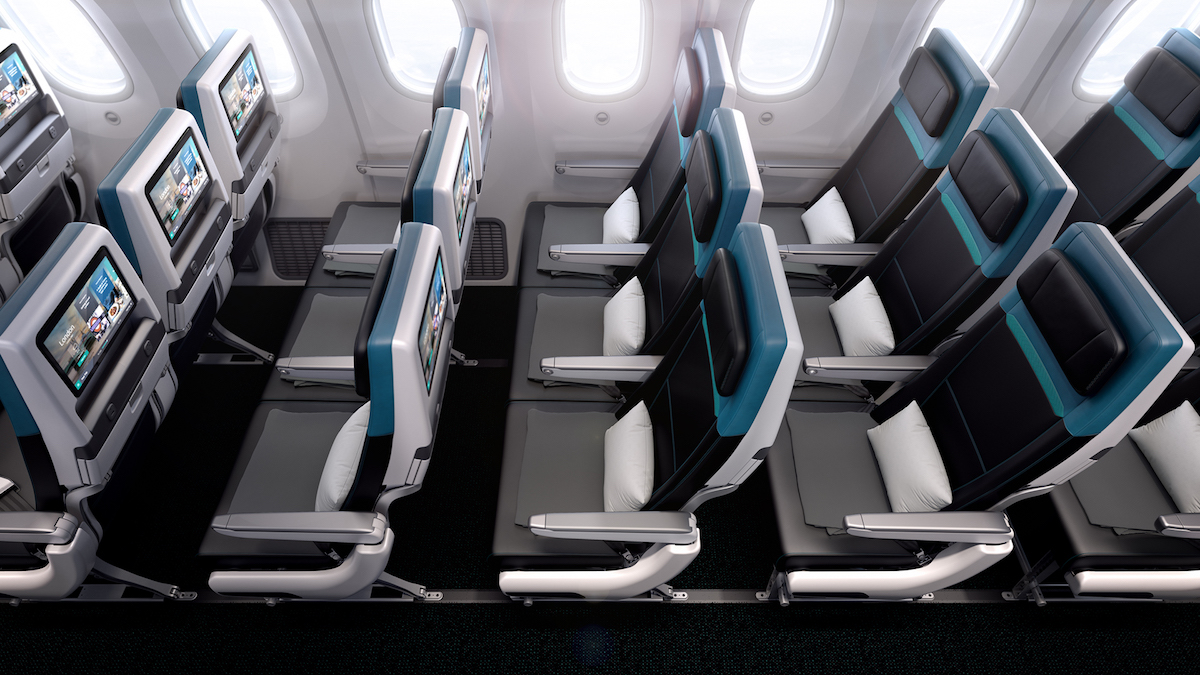 WestJet reveals their first 787 routes
WestJet has now officially revealed the first longhaul routes to get the planes, and these flights should be going on sale today (some of the flights are already on sale, though I don't see the business class cabins on sale yet).
When WestJet ordered the 787s, my expectation was that they'd use it to expand to new markets. I had heard them mention the possibility of flying to Asia and Australia, for example. Otherwise my expectation was that they'd try to compete directly with Air Canada in some business markets to Europe.
But they're taking a different approach instead. WestJet will be basing their first few 787s in Calgary, and they'll operate flights to Europe.
WestJet will first operate the 787-9s on the following routes, according to @airlineroute:
Daily between Calgary and London Gatwick as of April 28, 2019
3-4x weekly between Calgary and Paris Charles de Gaulle as of May 17, 2019
2-3x weekly between Calgary and Dublin as of June 1, 2019
So it's interesting that they're using these planes to fly out of Calgary to European markets they already serve out of other airports. On one hand I guess it's smart for them to try to capture a new market, though on the other hand they're competing directly with Air Transat on the London Gatwick route.
I'm very curious to see what their business class pricing is like, and can't wait to give WestJet's new 787 business class a try.
Bottom line
WestJet has been struggling financially lately. I'm not sure if it's because they seem to be heading in several different directions, or if it's rather that their old business model wasn't working anymore, which is why they're trying so many new things.
At the moment WestJet is launching an ultra low cost carrier, and at the same time adding a proper premium cabin to their short-haul planes, and also introducing some new longhaul aircraft.
What do you make of WestJet's first 787 routes?