Update: See here for my full review of WestJet's 787-9 business class.
In May 2017, WestJet placed an order for up to 20 Boeing 787-9s (10 firm orders and 10 options), which was a huge move for the Canadian carrier.
Historically WestJet primarily had 737s, along with a few 767s that they used for a few international routes. However, the airline is really trying to reinvent themselves, as their 787s have three cabins of service, and they're also installing a true business class on their 737s.
The airline got their first 787 early this year, and at this point the airline has three 787s in their fleet. The airline has just announced even more 787-9 routes for this winter, so let's take a look at the details.
What routes feature WestJet's 787-9?
Currently WestJet has a total of three 787-9s in their fleet, and since they're largely a leisure airline, some of their routes are seasonal.
WestJet's current 787 routes
Currently WestJet uses their 787s to operate the following long haul routes:
Daily between Calgary and London Gatwick (as of April 28, 2019)
3-4x weekly between Calgary and Paris Charles de Gaulle (as of May 17, 2019)
2-3x weekly between Calgary and Dublin (as of June 1, 2019)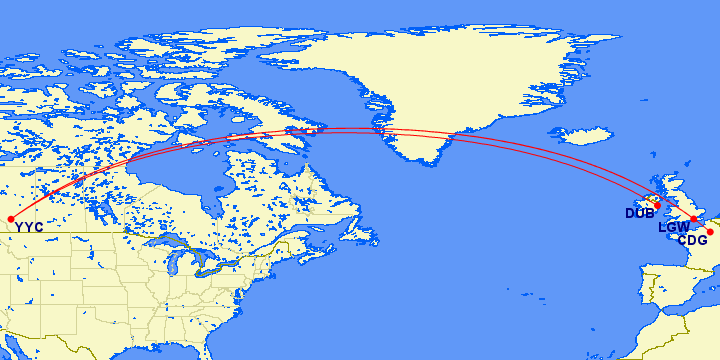 On top of that, the airline operates the 787-9 between Calgary and Toronto at the moment, given that they have an extra frame.
Note that while their London flight is year-round, the Paris and Dublin flights are seasonal, so only operate in the summer season.
WestJet's future 787 routes
I was curious to see what WestJet's winter planes were for the 787, given that two of their three European routes out of Calgary are seasonal. Transatlantic demand in winter is light, making it seem unlikely that they'd launch more transatlantic flights at that point.
So, what are WestJet's plans?
WestJet will operate daily 787-9 Toronto to London Gatwick flights as of October 23, 2019
WestJet will operate 2x weekly 787-9 Calgary to Kahului flights as of October 31, 2019 (from March 12 through April 22, 2020, they'll operate 5x weekly flights)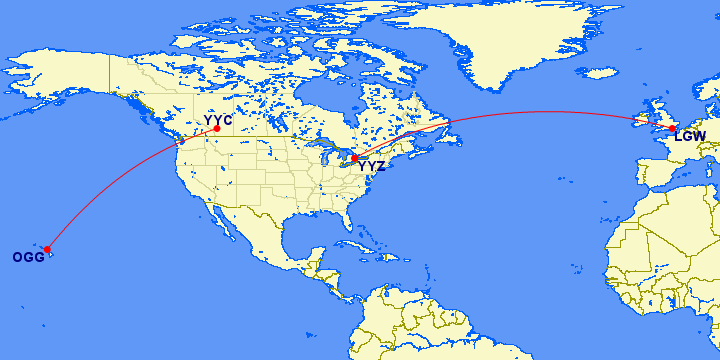 I find these choices interesting for a couple of reasons:
Up until now, WestJet's 787-9 focus has been entirely on Calgary, but in winter they'll launch transatlantic 787-9 flights out of Toronto
Using a premium configured aircraft for a Hawaii route might seem counterintuitive, but transatlantic demand in winter is so soft that this is probably a smart move on their part; this will be one of the most comfortable ways to fly to Hawaii
What are WestJet's 787-9s like?
WestJet's 787 interiors are mighty impressive. They're very similar to Air Canada's 787s, minus the finishes. The planes feature 304 seats, including 16 business class seats, 28 premium economy seats, and 260 economy seats.
Business class consists of B/E Aerospace Super Diamond reverse herringbone seats, which are exactly the same ones that Air Canada has. Business class features touchscreen service, on-demand dining, and turndown service.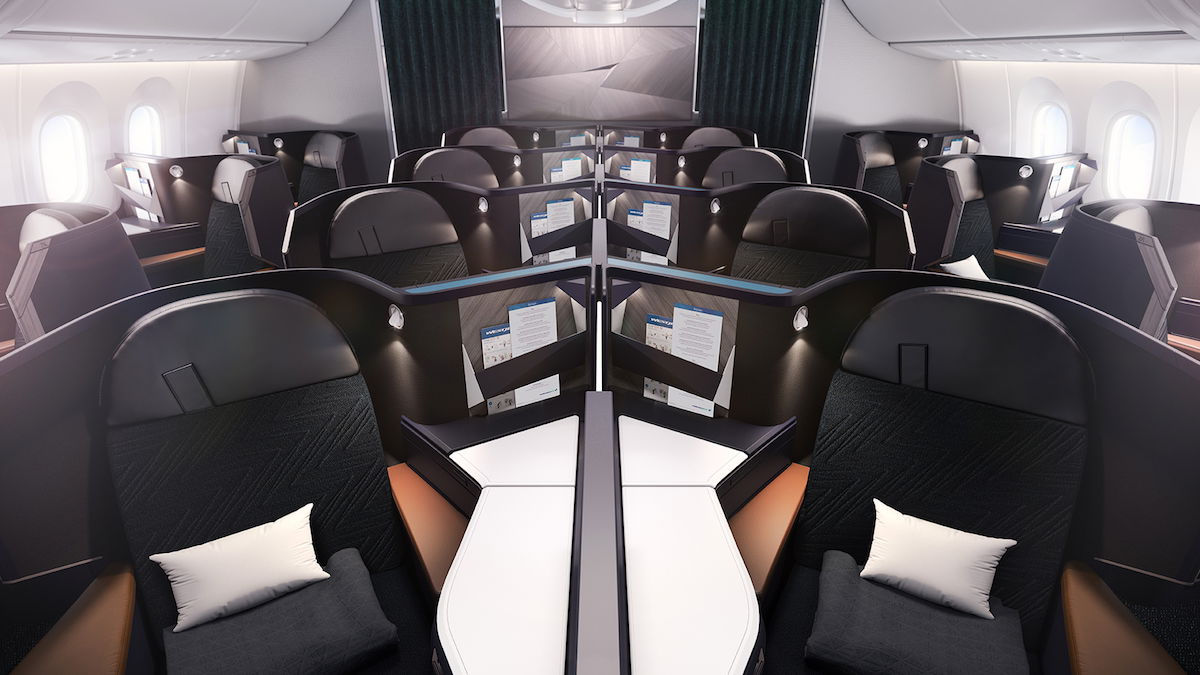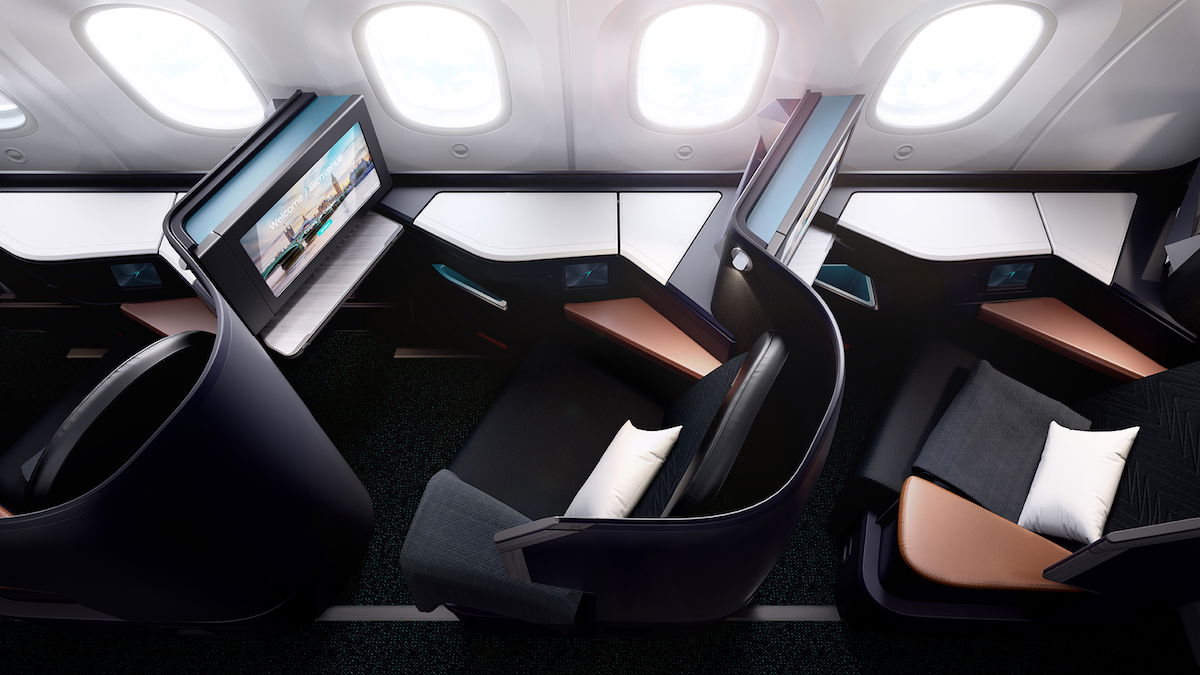 Premium economy is in a 2-3-2 configuration, and features a premium menu, a self-serve social area, and more space to relax.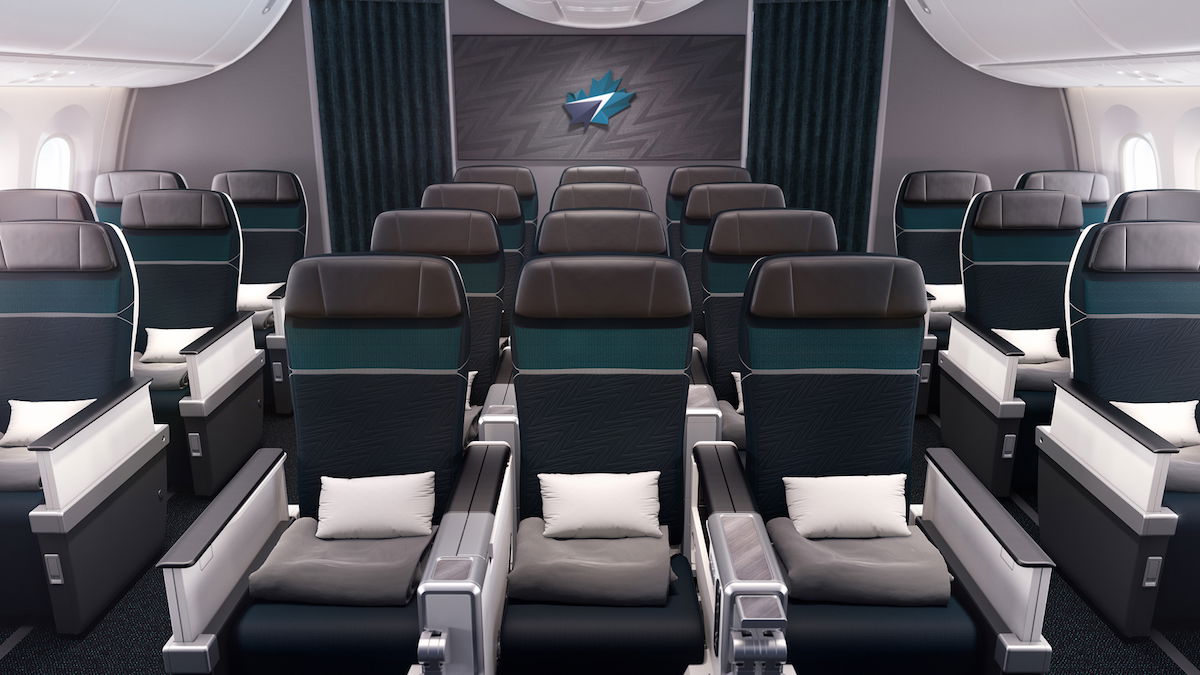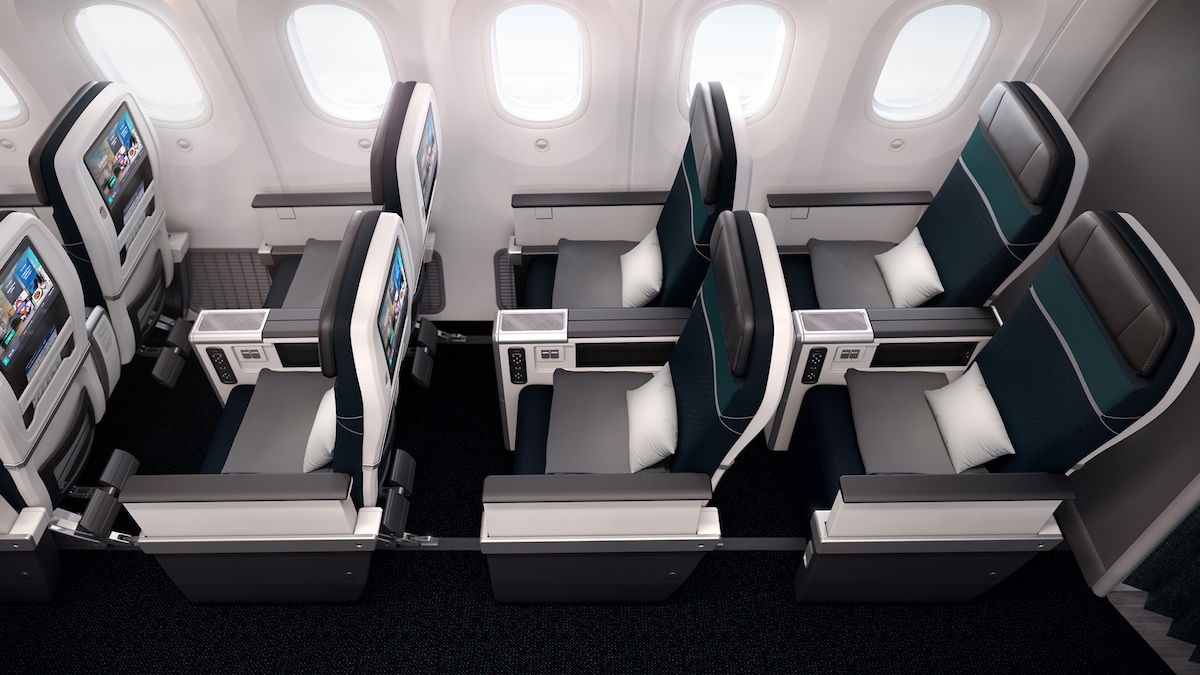 Economy is in a 3-3-3 configuration, and features entertainment and power ports at every seat.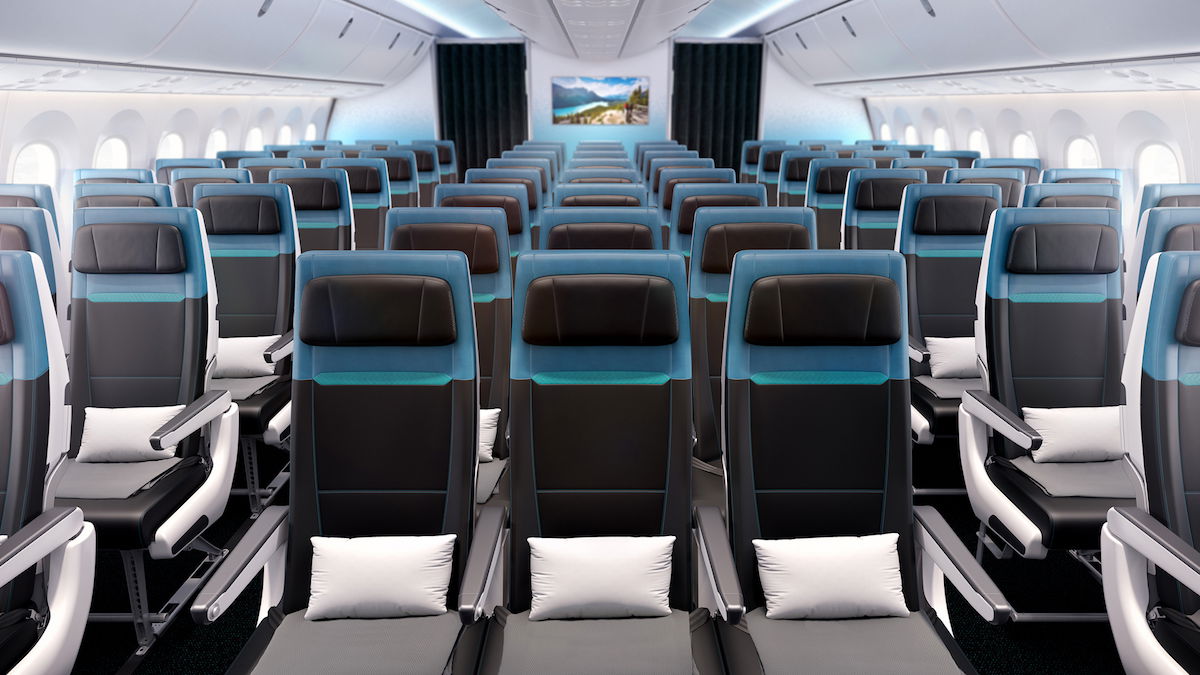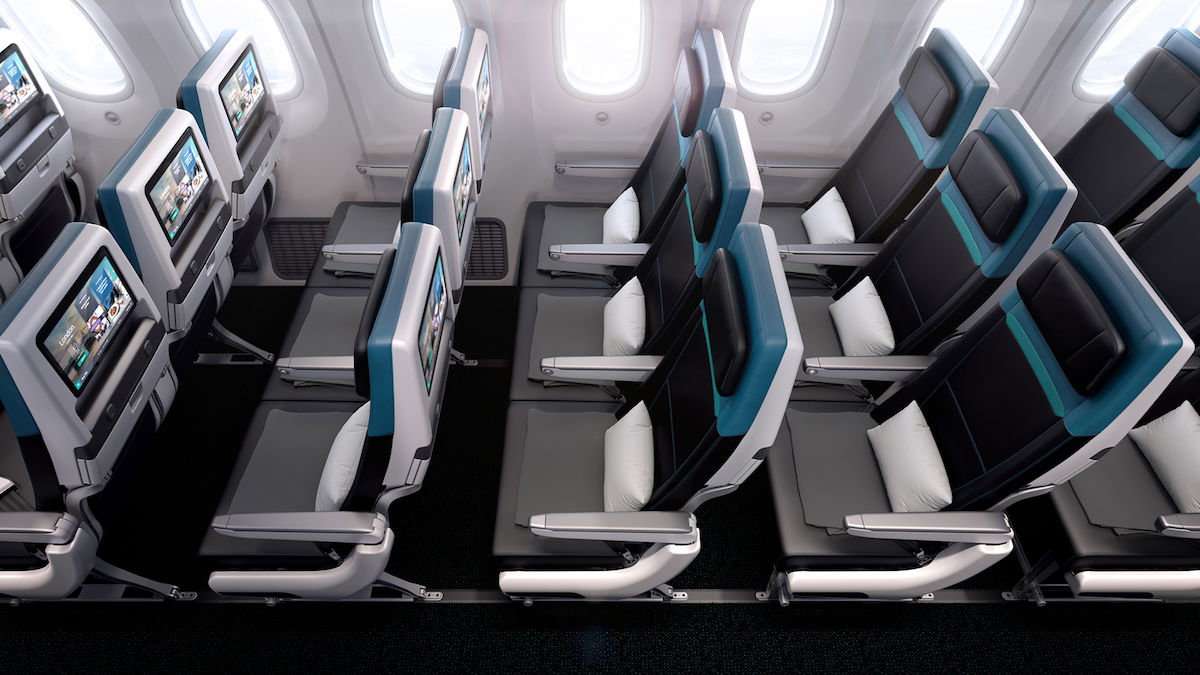 Bottom line
This winter, WestJet will be flying their 787s to London, from both Calgary and Toronto. On top of that, they'll operate some flights to Hawaii.
As WestJet takes delivery of more 787s, I'll be curious to see which other routes get the 787. When WestJet first ordered the planes, they mentioned the possibility of flights to Asia, Australia, and South America.
So far it seems like that's not in the cards for them, and at this point I wouldn't be surprised to see them take a less risky approach, and just try to compete with Air Canada in some transatlantic business markets, along with some seasonal leisure flying.
What do you make of WestJet's 787 routes?