Greece is one of my favorite places in the world to visit in summer. What's not to love about the food, the breeze, and the landscape? While most European Union (particularly Schengen) countries have been closed to most foreigners for around a year now with no plans to reopen, Greece is different.
For a couple of months the country has been planning to open to tourists as of May, and it now looks like that timeline could be accelerated even further. First let's recap what has been officially revealed, and then we'll talk about what's rumored to be happening.
Greece's May 14 tourism reopening date
In Greek Parliament last week, Tourist Minister Harry Theocharis stated that Greece will open to visitors from around the world as of May 14, 2021. According to him, the country has five lines of defense with its plan:
Passengers will have to either provide proof of full vaccination or a negative coronavirus test result upon arrival to be admitted
Passengers will have to fill out a passenger locator form in advance
At random, some passengers will be tested
There will be quarantine hotels, so that sick travelers can be isolated
Workers will be vaccinated as much as possible; Greece hopes to vaccinate about half of the country's population by summer, but that doesn't exactly help with a May reopening
Health protocols will be strictly enforced (I look forward to seeing this in practice at Jackie O' in Mykonos)
As Theocharis describes this plan:
"We will open on May 14, and we will open safely, despite the danger. Our country's plan for the opening of tourism is comprehensive. It is an extremely detailed, balanced plan and allows safe tourism throughout the country."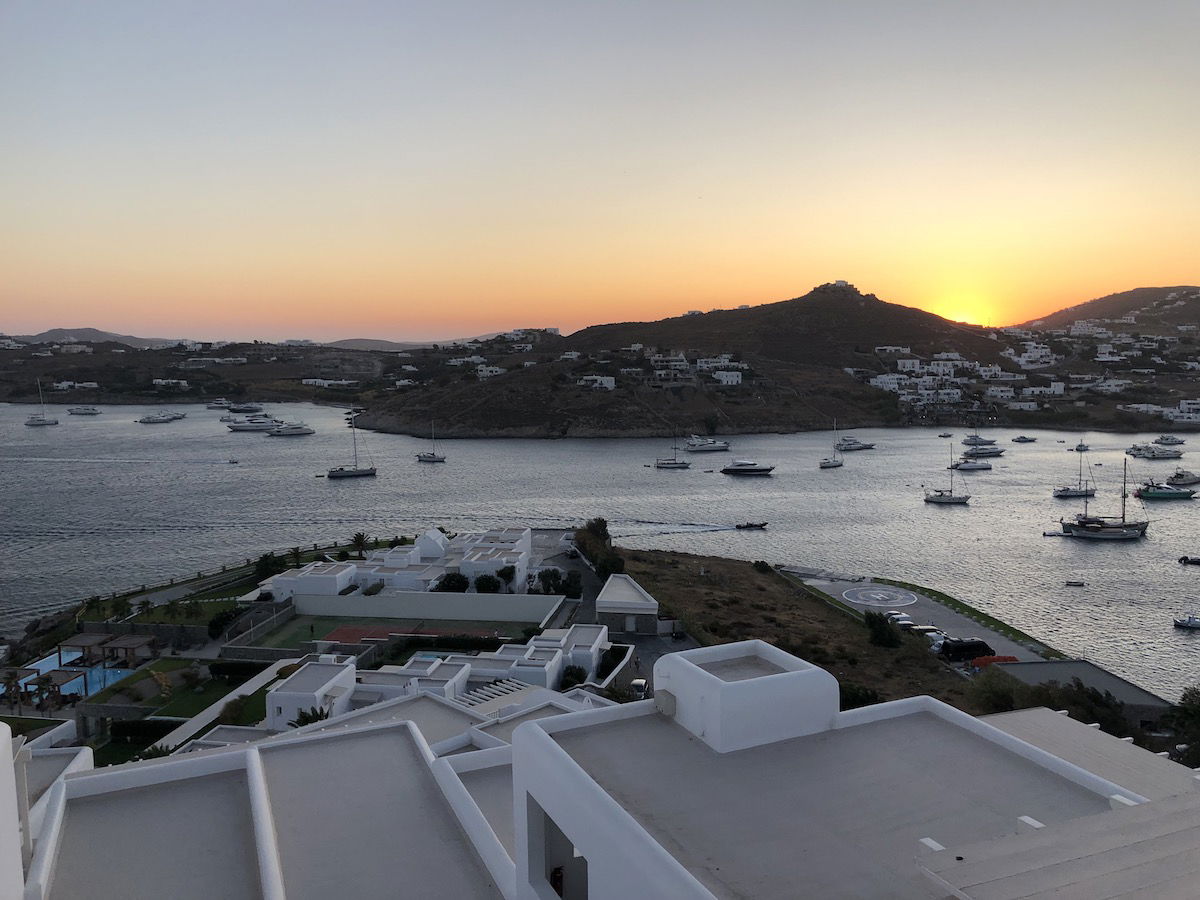 Santa Marina (Marriott Luxury Collection) in Mykonos, Greece
Greece could now reopen as of next week
Reuters is reporting that Greece now plans to welcome visitors from select countries as of next week with no quarantine requirement. This allegedly includes people from other European Union countries, as well as visitors from five other countries — the United States, the United Kingdom, the United Arab Emirates, Israel, and Serbia.
The requirements for people entering from these countries would be the same as they will be for everyone as of May 14. In other words, you'd need to either be fully vaccinated, or get a test prior to travel.
All of this is according to an unnamed "senior government official," so interpret that as you will.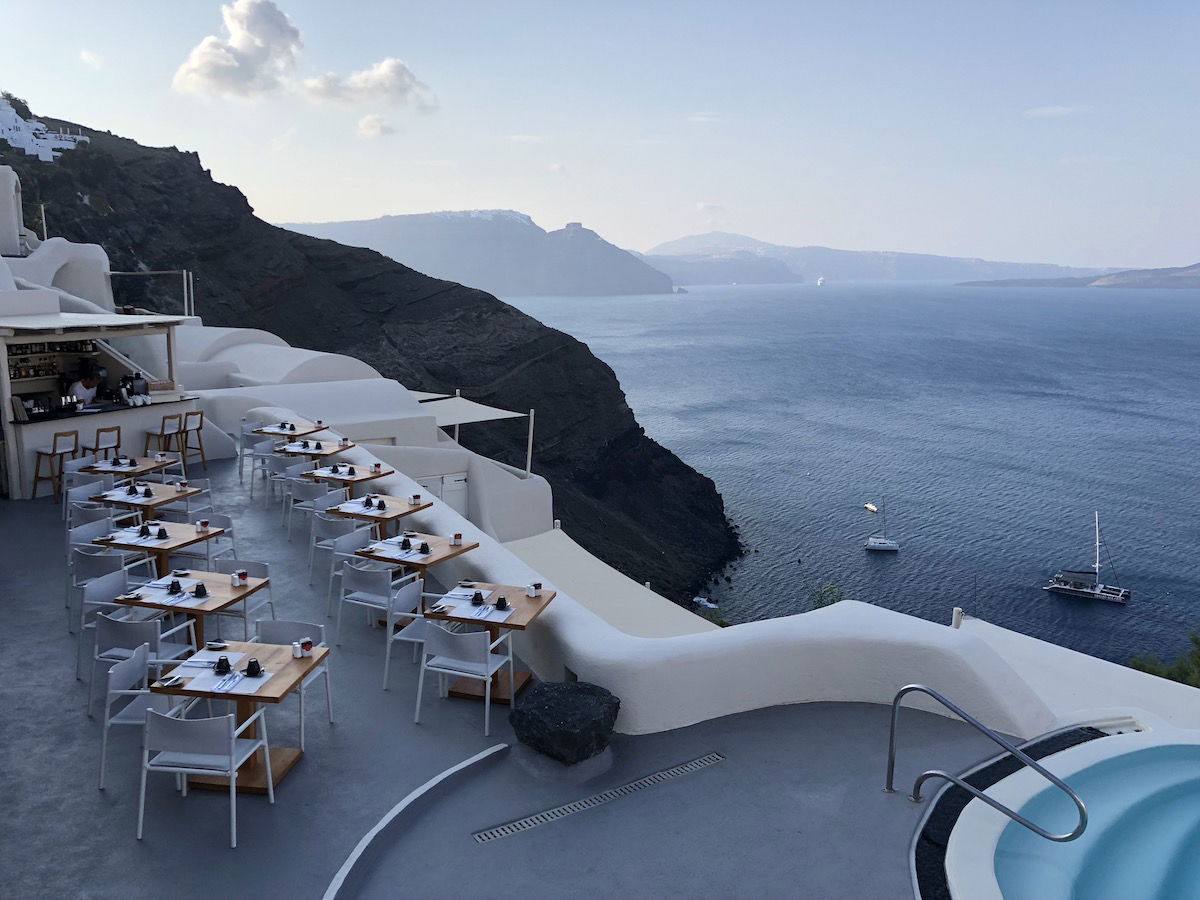 Mystique (Marriott Luxury Collection) in Santorini, Greece
Can Greece's tourism timeline be trusted?
Greece's plan to reopen to tourists is interesting for a few reasons:
Greece is not only part of the European Union, but also part of the Schengen zone; Schengen borders have been closed to a vast majority of foreigners for around a year, with no plans to reopen (for example, Croatia is another European Union country that's opening to tourists, but it's not part of the Schengen zone)
Most American adults will have access to a vaccine within the next few weeks, so summer travel is very much a possibility for many Americans
Greece made similar claims about opening to everyone in the summer of 2020, but that didn't end up happening, and Greece followed the Schengen border recommendations
All of this comes as coronavirus cases in Greece are surging, despite a national lockdown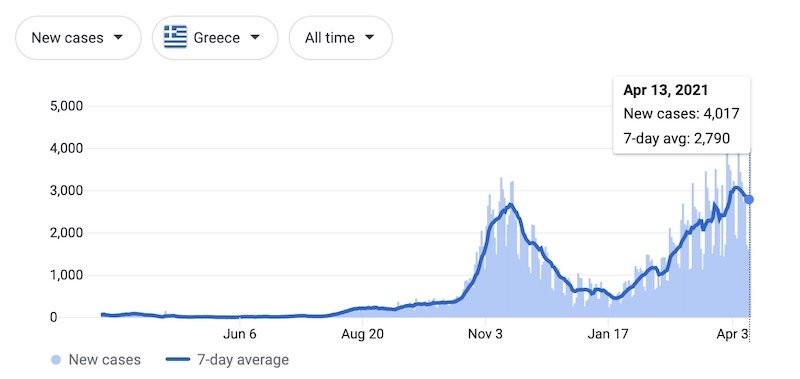 Greece is going through a second wave of coronavirus
I've been skeptical of Greece's timeline for reopening to tourists. The country made similar claims last summer, and never ended up happening. Personally I'd only take this as fact once borders actually open.
That being said, this is encouraging news, and perhaps it will actually happen this time around.
This will pose some logistical challenges for Greece when it comes to borders between Schengen countries. The country would be countering the trend among Schengen countries when it comes to the border policy, so presumably we'd need to see some additional border restrictions between Greece and other Schengen countries. Ultimately that's not a huge hurdle, though.
Personally I don't see border restrictions in the Schengen zone at large changing anytime soon, especially with the situation that Germany is currently in, as the country has now been in lockdown for nearly six months.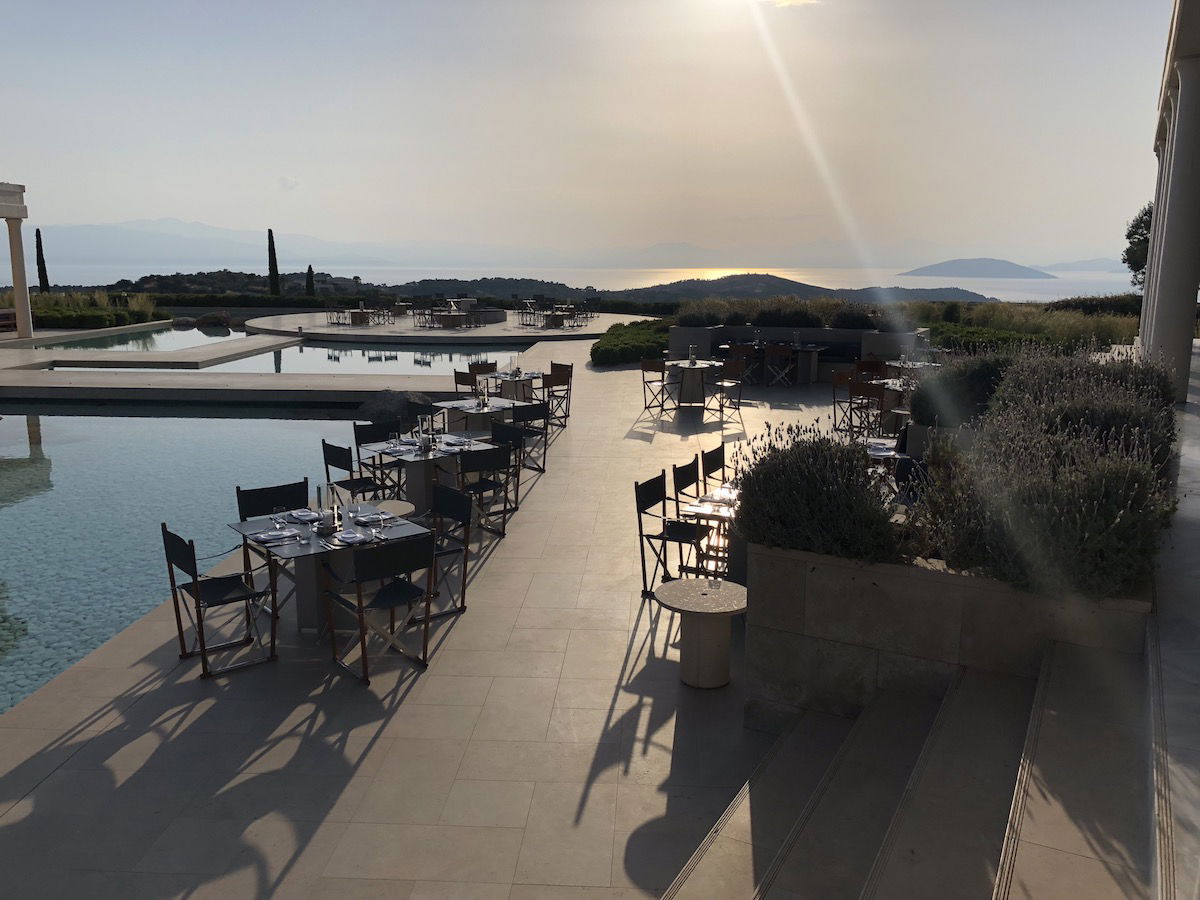 Amanzoe in Porto Heli, Greece
Bottom line
Greece claims it's opening to tourists from around the world as of May 14, and now there are reports that the country could open up to select visitors (including Americans) as early as next week.
While I wouldn't take anything as fact until the country does in fact reopen, this is encouraging for anyone hoping to travel to Greece in the coming months.
It'll also be interesting to see what border measures have to be put in place between Greece and other Schengen countries to facilitate this, so that this doesn't become a "loophole" for getting into other Schengen countries.
What do you make of Greece's reopening plan, and do you think it will actually happen?