Here's a development that a lot of airports, airlines, and passengers, will be excited about…
CDC will stop screening arriving international travelers
Earlier I shared my experience clearing US immigration after arriving from a country that's on the US "travel ban" list, which currently includes the following:
Brazil, Iran, Ireland, People's Republic of China (excluding the Special Administrative Regions of Hong Kong and Macau), Schengen Area (Austria, Belgium, Czech Republic, Denmark, Estonia, Finland, France, Germany, Greece, Hungary, Iceland, Italy, Latvia, Liechtenstein, Lithuania, Luxembourg, Malta, Netherlands, Norway, Poland, Portugal, Slovakia, Slovenia, Spain, Sweden, Switzerland, Monaco, San Marino, and Vatican City), United Kingdom (England, Northern Ireland, Scotland, Wales)
For several months now, travelers arriving in the US from one of these countries have been subjected to a very simple CDC screening. Upon exiting the plane, passengers had to present a CDC official a health declaration, and potentially answer some very simple questions. That's it.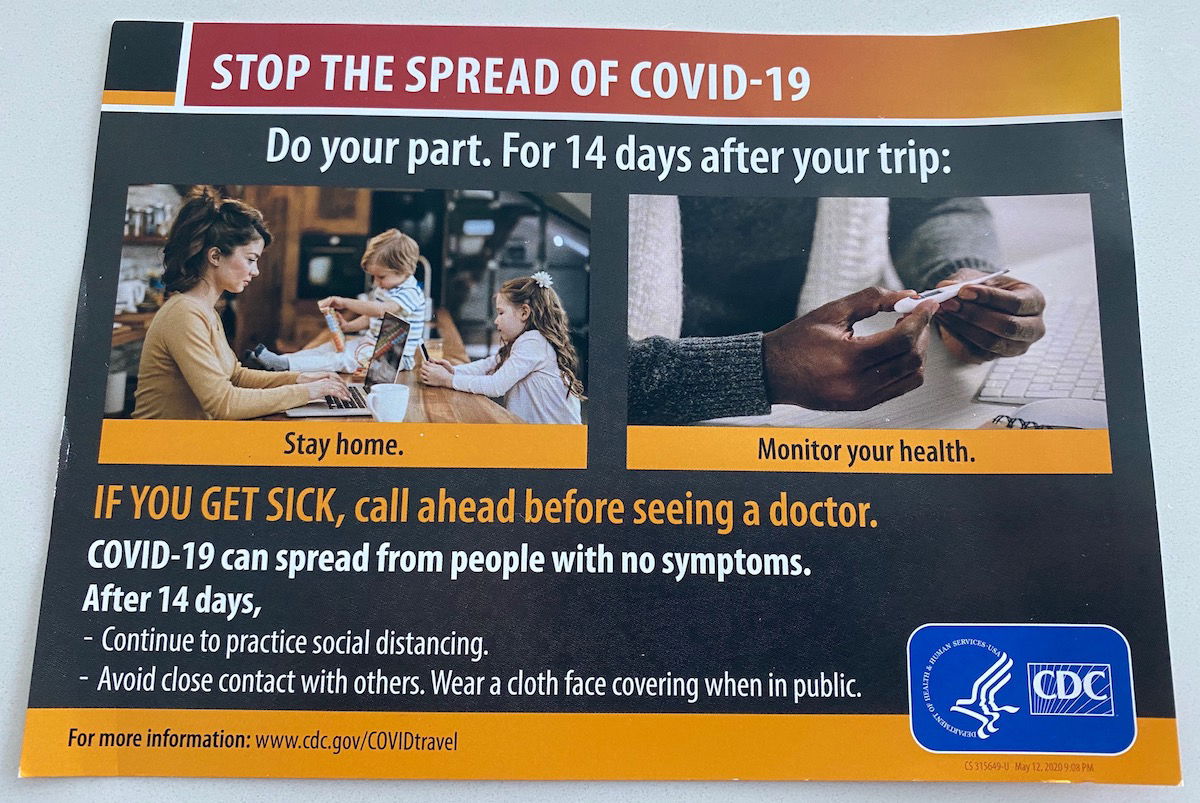 Pamphlet the CDC gives arriving travelers
Well, it's now being reported that the White House is ending enhanced COVID-19 screenings for passengers arriving from "high risk" countries as of 12:01AM on Monday, September 14, 2020.
The biggest implication of this change
One major consequence of the arrival screening program is that the US has required travelers from "high risk" countries to be funneled through one of the following 15 airports:
Boston-Logan International Airport (BOS), Massachusetts
Chicago O'Hare International Airport (ORD), Illinois
Dallas/Fort Worth International Airport (DFW), Texas
Detroit Metropolitan Airport (DTW), Michigan
Daniel K. Inouye International Airport (HNL), Hawaii
Fort Lauderdale-Hollywood International Airport (FLL), Florida
George Bush Intercontinental Airport (IAH), Texas
Hartsfield-Jackson Atlanta International Airport (ATL), Georgia
John F. Kennedy International Airport (JFK), New York
Los Angeles International Airport, (LAX), California
Miami International Airport (MIA), Florida
Newark Liberty International Airport (EWR), New Jersey
San Francisco International Airport (SFO), California
Seattle-Tacoma International Airport (SEA), Washington
Washington-Dulles International Airport (IAD), Virginia
This has essentially meant that all other airports haven't been able to accept flights from travel ban destinations, which most notably includes transatlantic flights. This has been a serious issue for airports like Charlotte and Philadelphia, which have been fighting for a return of nonstop transatlantic flights. Airlines like American, British Airways, and Lufthansa, have been forced to cancel service to these airports.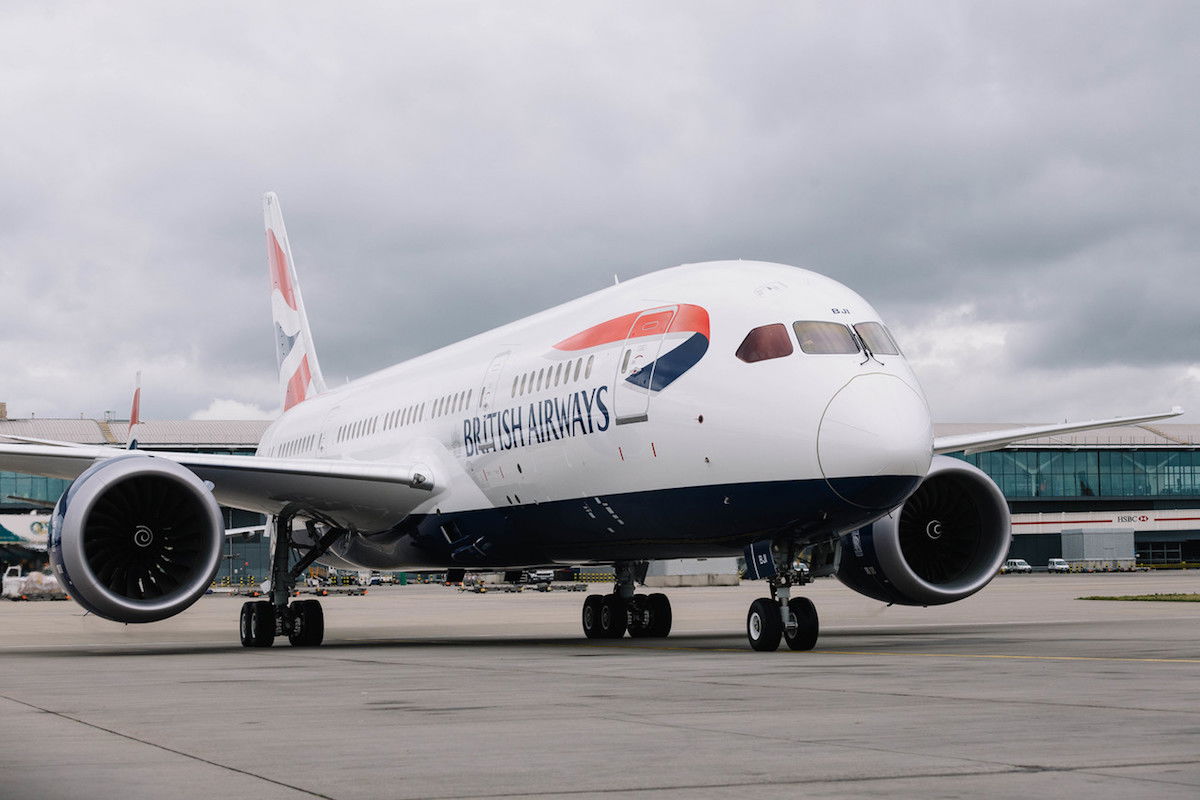 British Airways has had to suspend Philadelphia flights
With this screening ending, it also means that all US airports will once again be allowed to handle all international flights.
This change makes sense to me
The US travel ban in its current form hasn't made much sense to me in quite a while, so I welcome this change:
Should the US do extra screening on arriving international travelers? Maybe/probably, but it would make the most sense with proper contact tracing, testing, mandatory quarantines, etc., based on actual risk factors
Does it make sense that there has been extra screening for passengers from Germany and Iceland, but not for passengers from countries with more cases? Absolutely not
While I'm generally supportive of the concept of more thorough airport screening, the current outdated policy hasn't made much sense to me. The fact that international service will be allowed to resume from more airports is good news, as far as I'm concerned.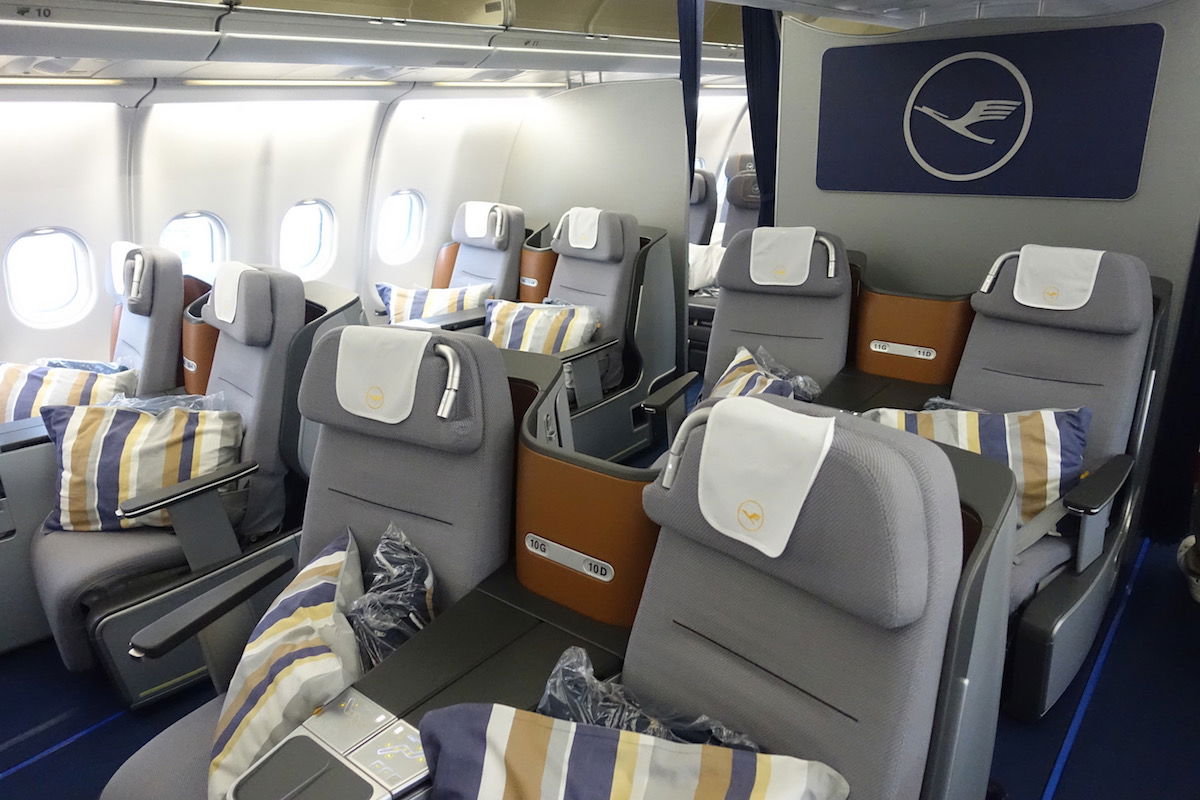 Lufthansa will be able to resume flights to Charlotte
Bottom line
As of this coming Monday there will no longer be additional screening for those arriving from countries on the US travel ban list. The screening was extremely simple, so I don't view it as a huge loss, especially given its illogical implementation.
The good news is that this means flights will no longer have to be funneled through 15 US airports, but rather all US airports can once accept international flights from travel ban countries.
Now here's to hoping that the US lifts the current nonsensical travel bans, and that Europe (maybe eventually) reciprocates, at least in conjunction with testing.
This is a step in the right direction…
What do you make of the US ending airport screenings for arriving international travelers?