Update: It looks like this restriction will finally be lifted as of September 14, 2020.
I was recently trying to help someone book a Lufthansa flight from Frankfurt to Philadelphia for October. The flight showed as bookable and wide open, and then a few days later it didn't show in the schedule anymore.
I was initially confused about that, but then realized what was going on, and figured it was worth a post. This is worth being aware of if planning future travel.
The United States' outdated travel bans
Towards the beginning of the coronavirus pandemic, we saw the US introduce some travel bans:
These bans generally apply to anyone who has been in those countries within the past 14 days, with the exception of US citizens and their immediate family members.
Putting aside the merit of the travel bans as such, one thing I can't wrap my head around is why the bans haven't been adjusted. The China travel ban has been in place for seven months, while the European travel ban has been in place for nearly six months.
As circumstances change, shouldn't any ban be updated to reflect current circumstances? Does it make sense that there's a travel ban for Germany, but not Colombia or Peru or Russia?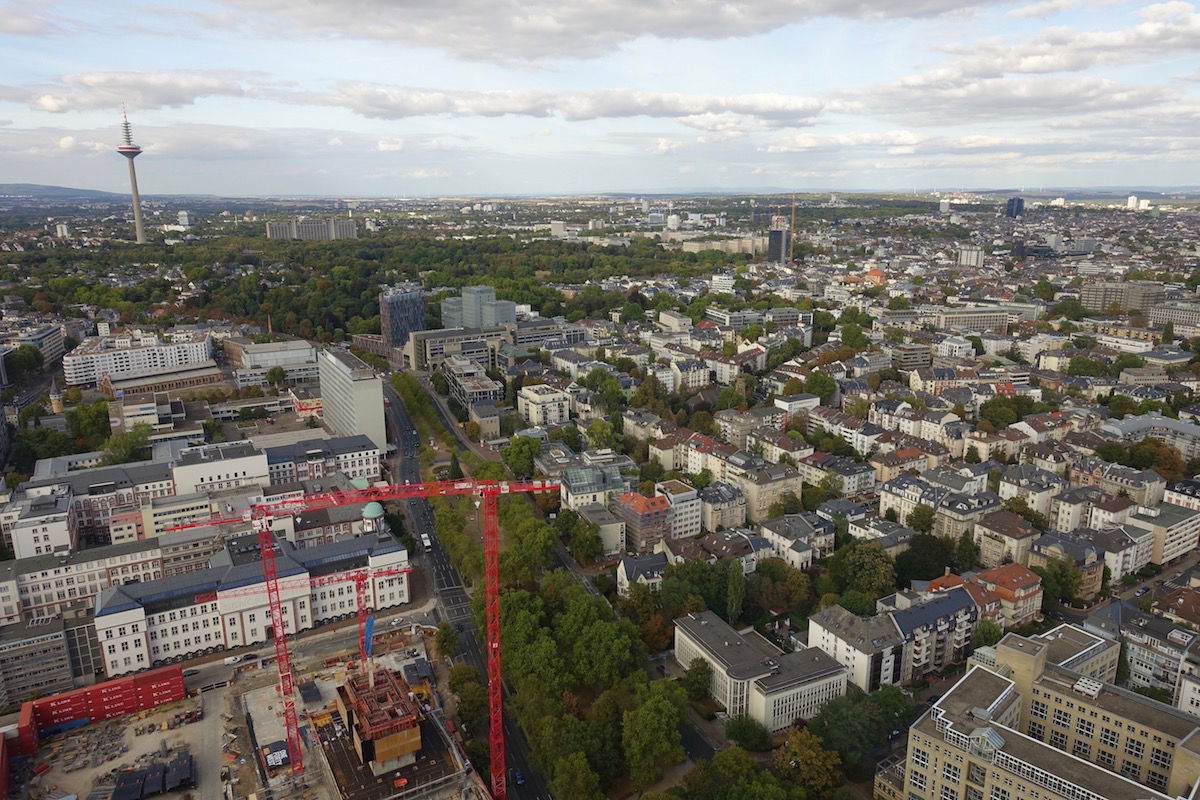 The United States has a travel ban against Germany
15 US airports "approved" for international flights
Now let's get into the main topic of this post. In mid-March, around the same time that the Europe travel ban was added, the US added restrictions on which airports could handle select international flights.
With this restriction, Americans returning from all restricted countries (listed above) would need to fly only to "approved" airports. There are currently 15 airports on the list, which are as follows:
Boston-Logan International Airport (BOS), Massachusetts
Chicago O'Hare International Airport (ORD), Illinois
Dallas/Fort Worth International Airport (DFW), Texas
Detroit Metropolitan Airport (DTW), Michigan
Daniel K. Inouye International Airport (HNL), Hawaii
Fort Lauderdale-Hollywood International Airport (FLL), Florida
George Bush Intercontinental Airport (IAH), Texas
Hartsfield-Jackson Atlanta International Airport (ATL), Georgia
John F. Kennedy International Airport (JFK), New York
Los Angeles International Airport, (LAX), California
Miami International Airport (MIA), Florida
Newark Liberty International Airport (EWR), New Jersey
San Francisco International Airport (SFO), California
Seattle-Tacoma International Airport (SEA), Washington
Washington-Dulles International Airport (IAD), Virginia
The intent, in theory, is that there would be CDC officials screening arriving passengers at these airports. However, based on my experience I wouldn't exactly call the health checks extensive.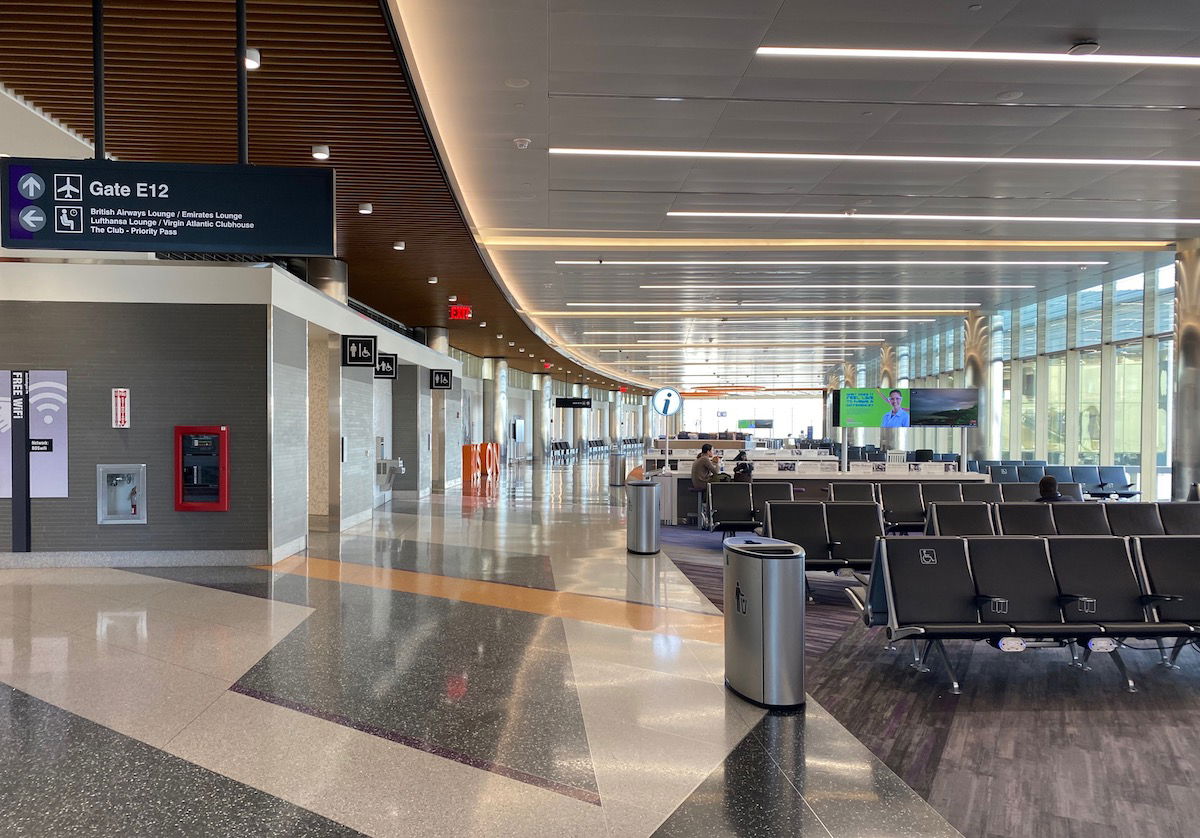 Boston Logan is one of the airports approved for international flights
Other airports are excluded…
The problem is, a lot of airports want to be able to accept these international flights, but can't get the permission. This is causing a problem for both airlines and airports.
15 airports are on the approved list, but several of the country's 15 highest traffic airports aren't on the list, including:
Denver
Las Vegas
Orlando
Charlotte
Phoenix
Admittedly the above airports are primarily domestic hubs, which is how they get most of their traffic. But to give another example, Philadelphia is the 20th busiest airport in the US, but in 2019 it was the 10th busiest US airport in terms of transatlantic flights, with more than 4,600 flights to 22 destinations on five airlines.
Airport management is unhappy about not being approved to accept these international flights, and apparently hasn't been able to get an answer from the federal government as to what's needed to get onto this list.
Suffice to say that this makes planning for both airlines and airports extremely difficult:
British Airways shows London to Philadelphia flights resuming as of October 1, but that has been pushed back several times now, and it depends on Philadelphia being added to the above list
American can't operate any transatlantic flights out of its Charlotte and Philadelphia hubs until these rules change
Similarly, Lufthansa was supposed to resume flights to Philadelphia soon, but that has now been pushed back to the end of October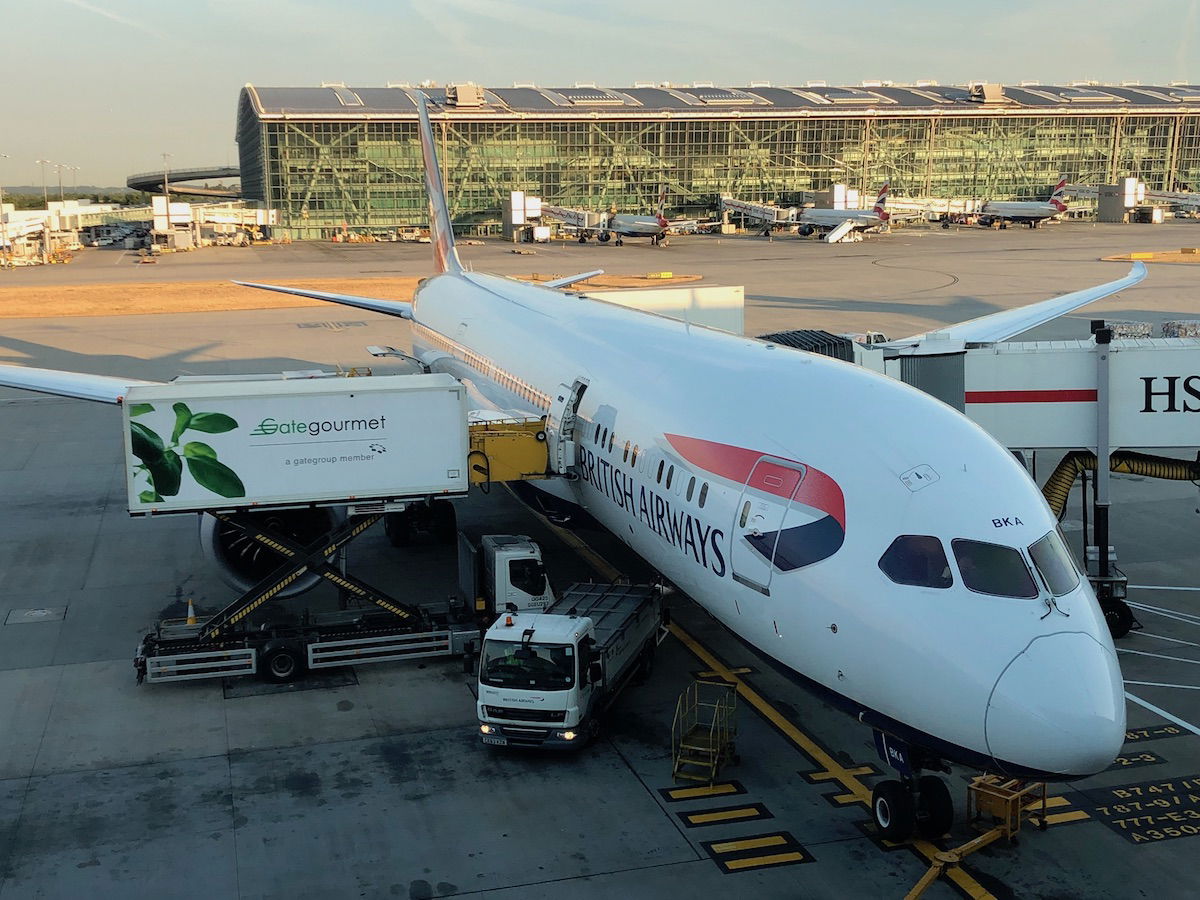 British Airways keeps pushing back resuming Philadelphia flights
Bottom line
Only 15 US airports are allowed to accept flights from destinations on the US travel ban list. This policy has been in place for about six months now, and there's no end in sight.
Obviously this presents a major problem for both airports and airlines as they start to plan, since it's not clear how airports can be added to the list, and it's also not clear under what circumstances this policy would be lifted. Would the travel bans have to be lifted altogether for the airport list to be expanded?
This is something to be aware of if you're booking an international flight for the future that isn't on the current 15 airport list.