Update: As of May 4, 2020, Lufthansa will no longer block middle seats, but rather will require passengers to wear face masks.
I've written about the measures that American and United have taken to encourage social distancing on planes. While the efforts are nice, ultimately they don't offer any guarantees.
Well, Lufthansa has just taken onboard social distancing to a new level. It seems that this isn't just an internal airline policy, but rather this decision was made in conjunction with Germany's Federal Minister of Transport, Andreas Scheuer.
Lufthansa will consistently block middle seats
Between March 27 and April 19, 2020, Lufthansa and Eurowings will block all middle seats in economy and premium economy for flights from Germany.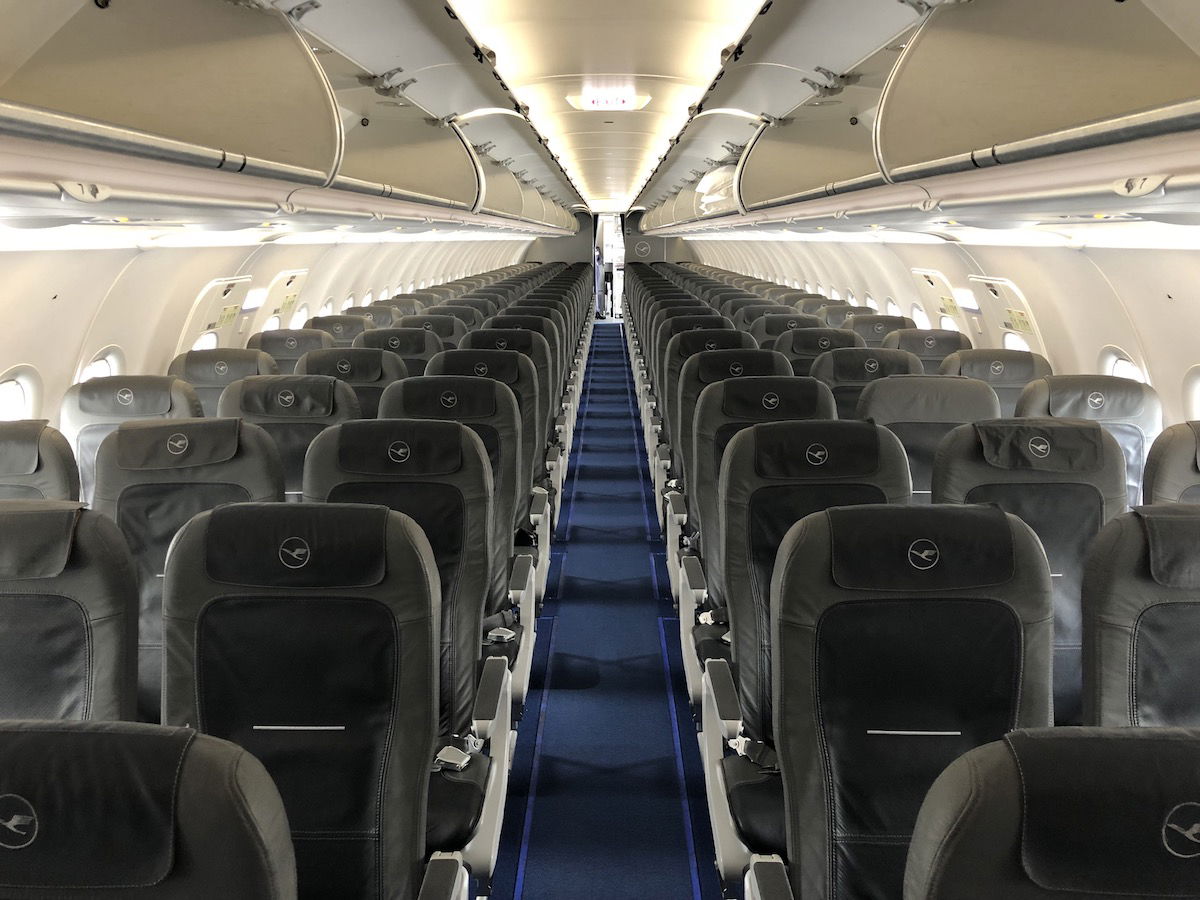 Lufthansa will be blocking middle seats
This applies both to domestic and international flights. However, this guarantee doesn't apply on flights to Germany. The reason is that Lufthansa wants to return as many people as possible to their home country (though apparently the only home country that matters here is Germany). 😉
The irony is that within Europe, business class simply consists of economy seats with a blocked middle. Now everyone gets intra-Europe business class, including those in economy (well, minus the food and drinks, though I imagine those will be scaled back as well, as a precaution).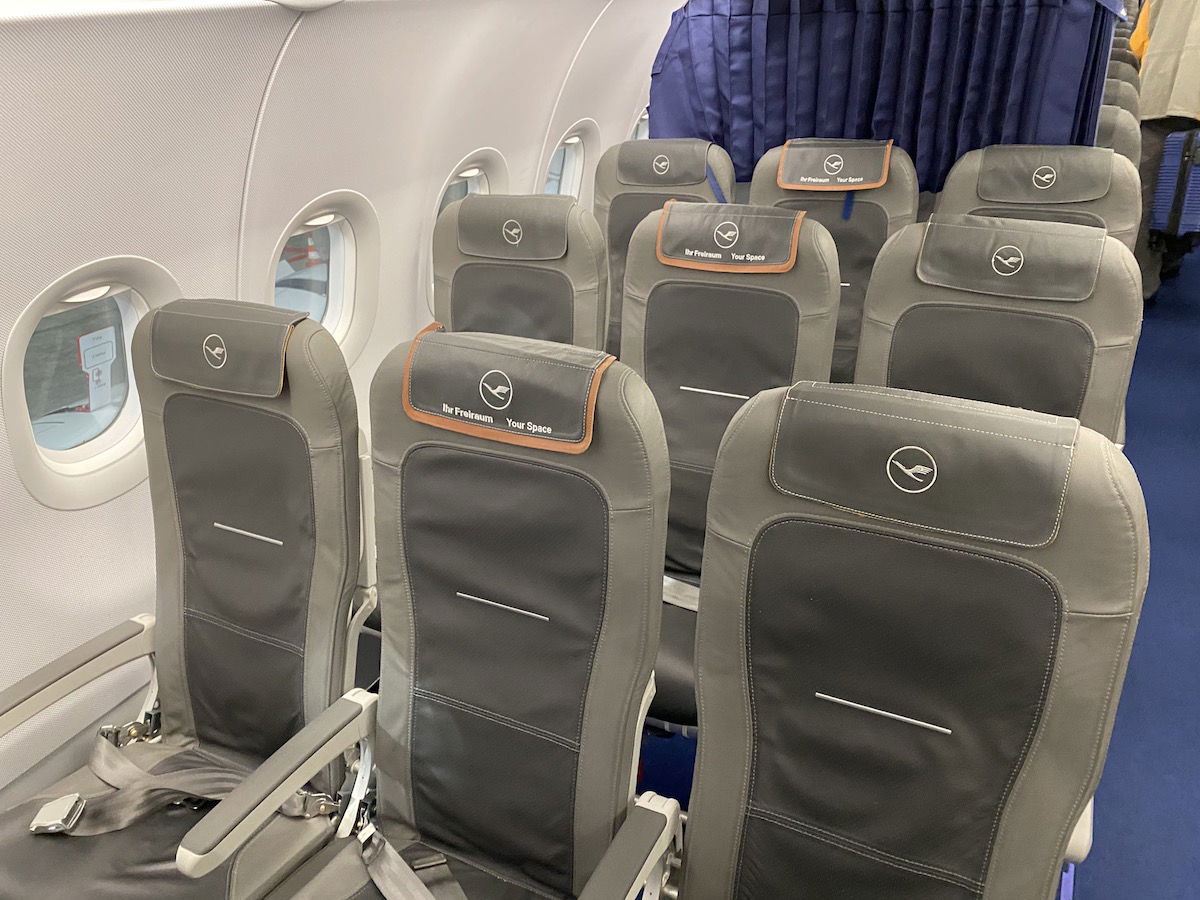 Intra-Europe business class
No more remote stands will be used
Lufthansa and Eurowings flights at German airports will no longer use remote stands wherever possible (based on existing airport infrastructure and official regulations). This is intended to help passengers avoid having to be in close proximity on buses.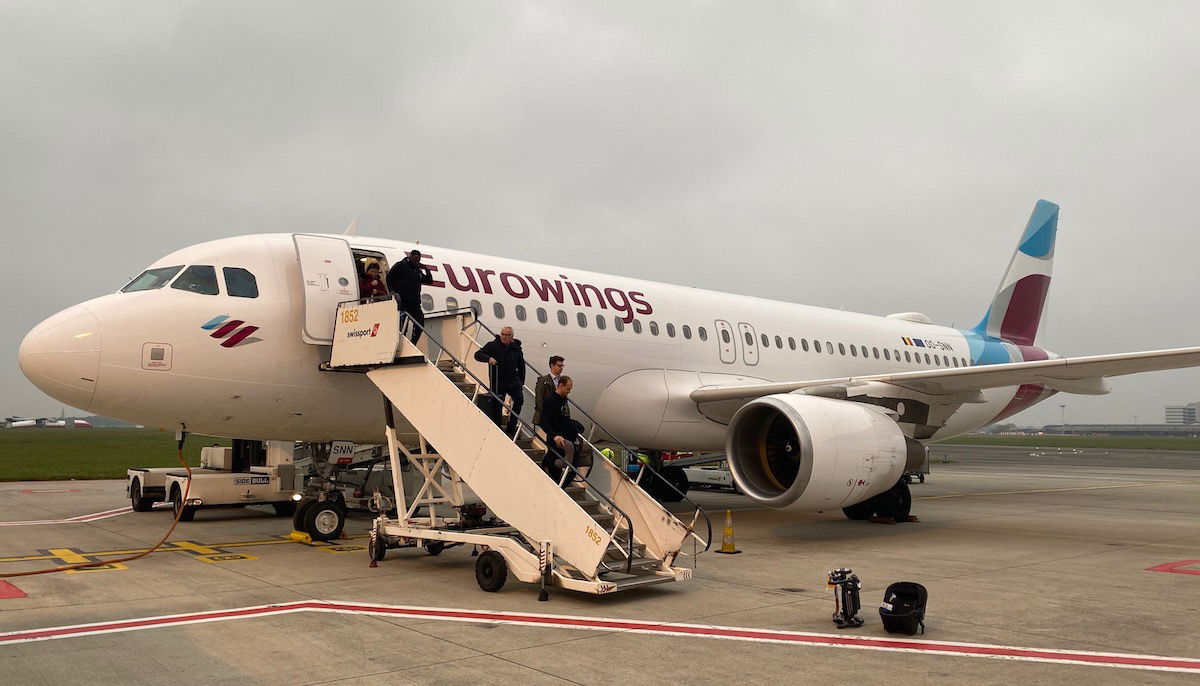 Remote stands will be avoided
For situations where parking at a gate isn't possible, twice as many buses will operate as normal, so that people can have more personal space.
This measure also applies through April 19, 2020.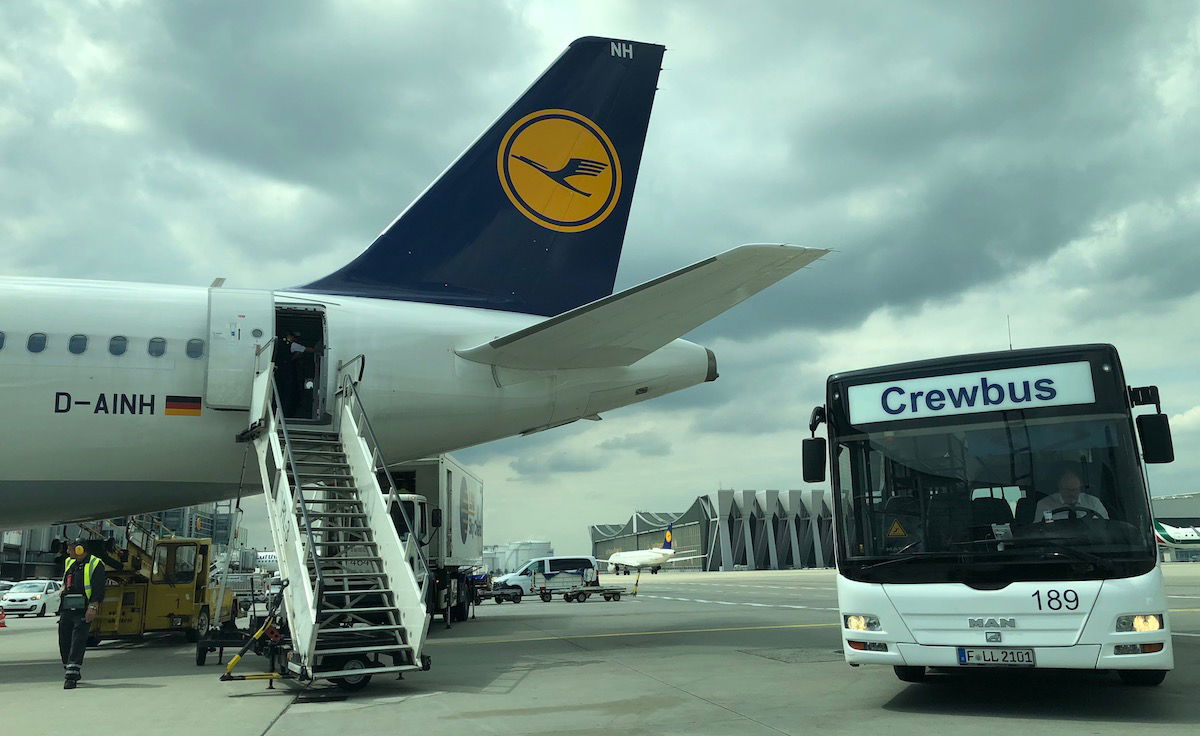 Whenever possible, remote stands will be avoided
Bottom line
As far as I know, Lufthansa has become the first airline in the world to consistently block seats in light of the current situation.
Presumably most flights are less than two thirds full, in which case the cost of this to the airline is fairly minimal.
Over the past several years we've of course seen a trend whereby airplane seats have kept shrinking. One has to wonder if social distancing will become a concern long-term, in which case it will be interesting to see how the airline industry deals with that.
What do you think — will social distancing become a long-term concern for the industry, or will we go back to the old way within months?