(Full disclosure: Park Hyatt and American Airlines, sponsors of the Masters of Food & Wine Event, comped my airfare, hotel, and admission to the events)
Day three started bright and early at 8AM with a drive to Catena Zapata. It was a beautiful day and I was excited that our hour-long bus ride was bringing us closer to the mountains, which made for a very picturesque ride (though the bus seats were especially comfortable, so I had a hard time staying awake).
Catena Zapata was absolutely stunning, given the Mayan-inspired building with the mountains and vineyards in the backdrop.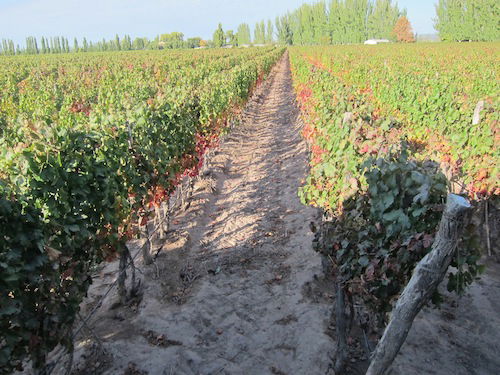 Vineyards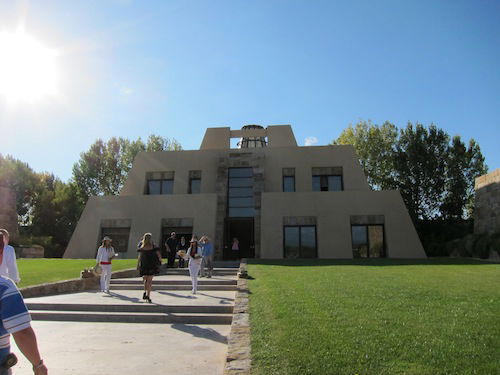 Catena Zapata
We were greeted by their winemakers and marketing folks with a champagne reception, as they explained a bit about the history of the winery.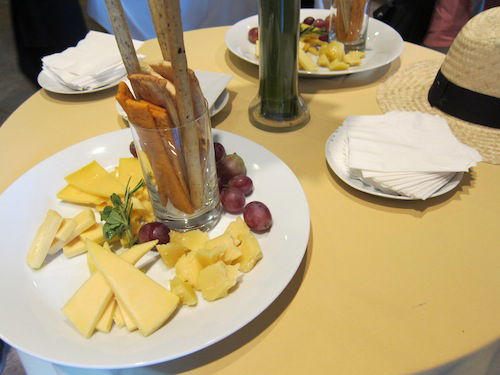 Cheese and crackers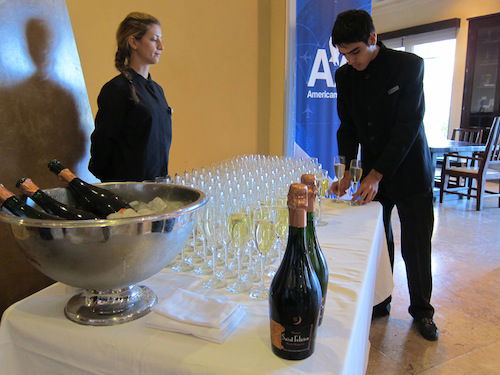 Champagne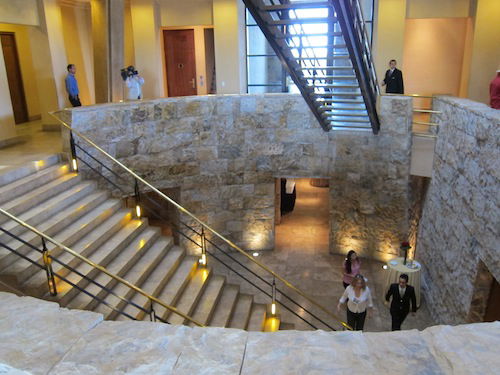 Interior of the building

Winemaking facilities
One of the nice things about the Mayan temple design is that there's an observation deck at the very top. When we finally made it up there I had one of those moments where you forget about everything else in the world, forget about all the bad stuff going on, forget about any stress, and just take in the world for how beautiful it is. Ah, life is good.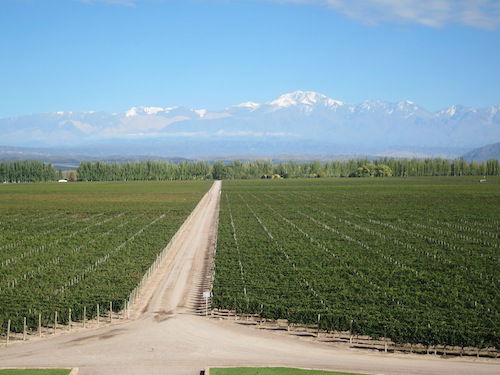 View from the top
Our tour continued downstairs, where we also had some wine tasting.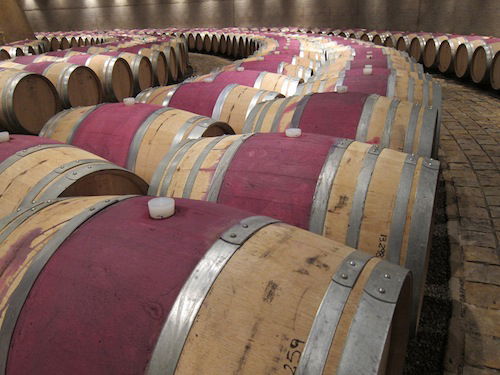 Barrels
After about two hours at Catena Zapata it was time to go to Rutini Wines for lunch and a tour, which was about 45 minutes away. The view from Rutini Wines was equally beautiful, though the building itself was a bit more "industrial."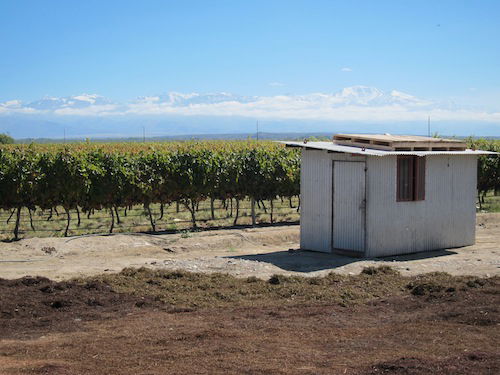 View from Rutini Wines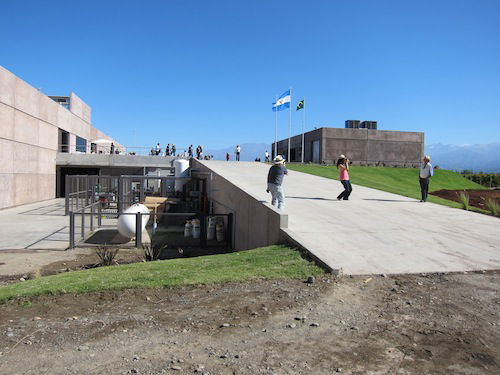 Rutini Wines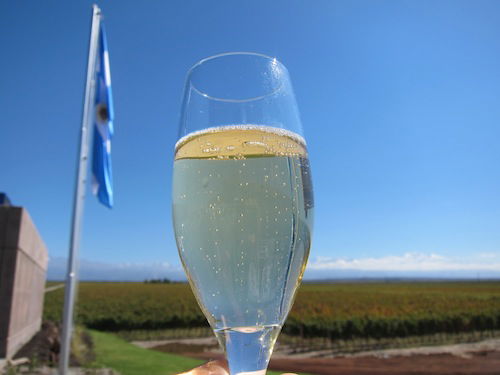 Two things I'll forever associate with one another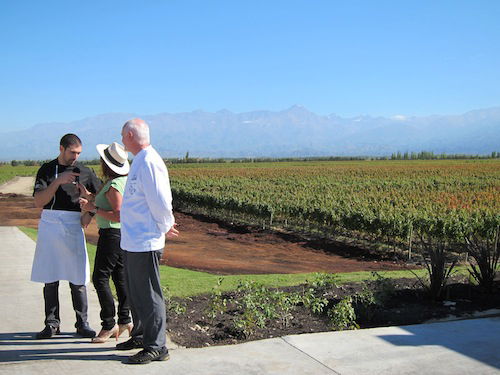 Interview with the chef
We were lucky enough to actually be the first ones to ever get a tour of the winery, since it was the first time they opened to the public.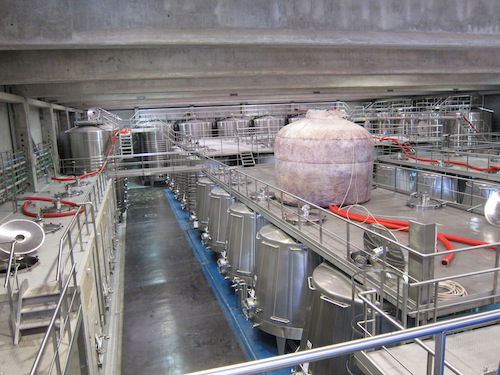 Massive facility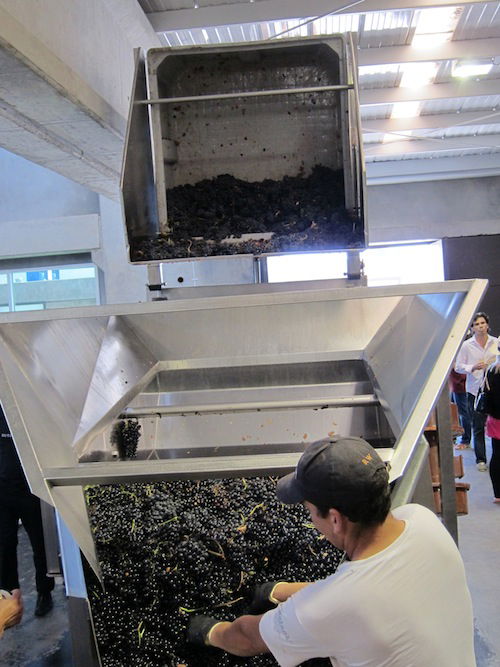 Grapes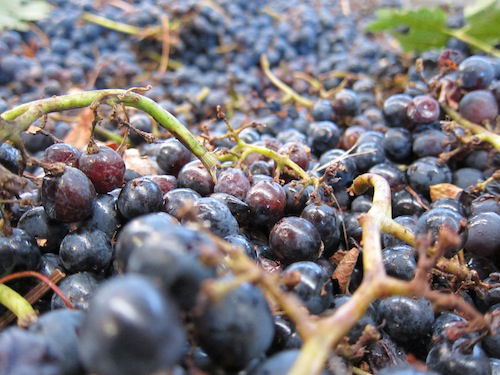 Grapes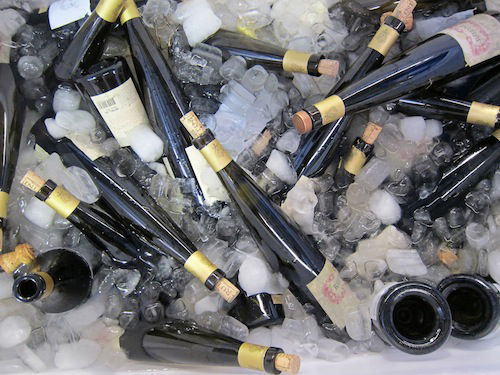 More to drink
After a tour it was time for lunch. This lunch was different (in a cool way), in that we were having lunch in the actual "facilities," giving it a more industrial feel.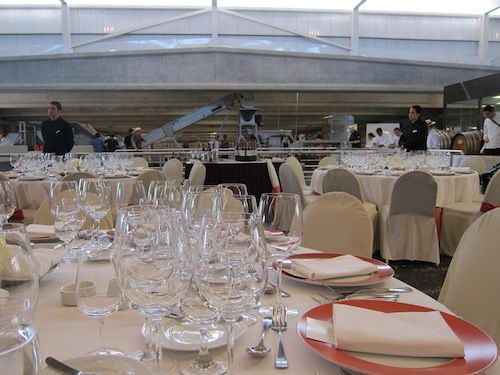 Lunch setup
The chef today was Brazilian and the pasty chef was Argentinian.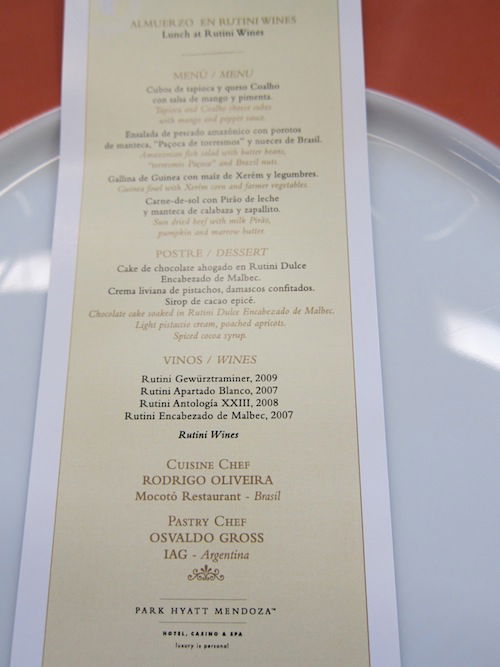 Menu

Chefs making final preparations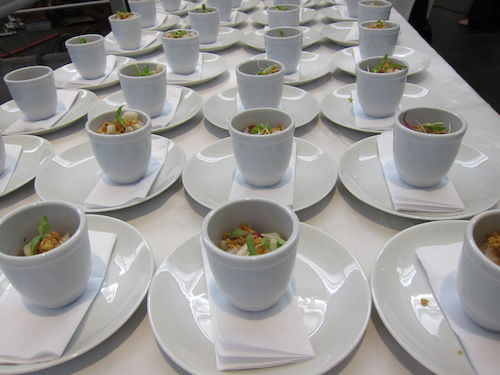 Fish salad preparations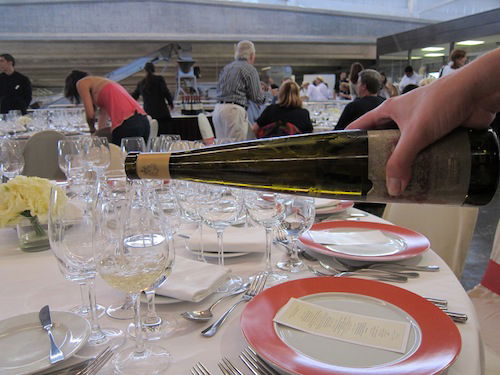 Rutini Gewuerztraminer, 2009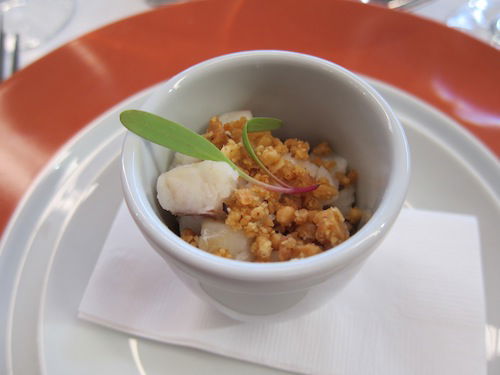 Amazonian fish salad with butter beans, "torresmos Pacoca" and Brazil nuts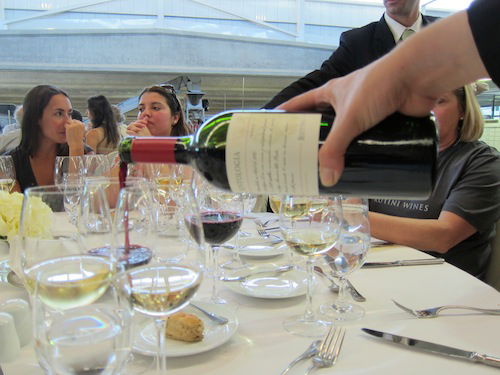 Rutini Encabezado de Malbec, 2007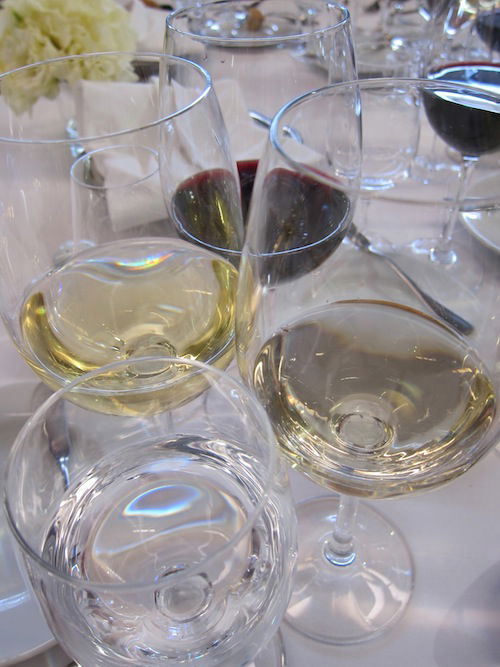 Variety…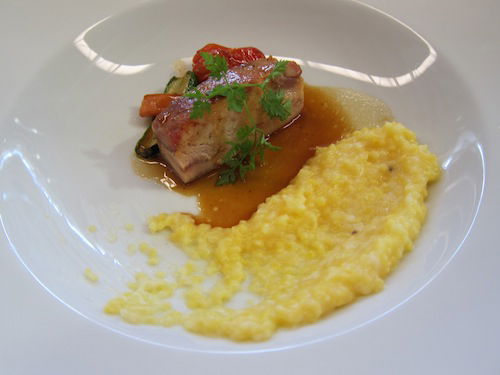 Guinea fowl with Xerem corn and farmer vegetables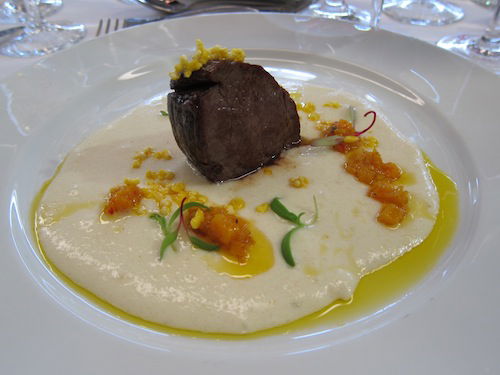 Sun dried beef with milk Pirao, pumpkin and marrow butter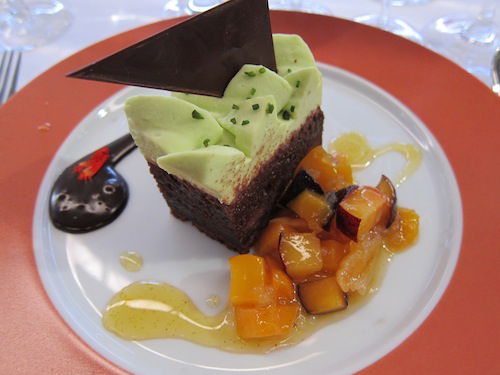 Chocolate cake soakes in Rutini Dulce Encabezado de Malbec
Light pistaccio cream, poached apricot
Spiced cocoa syrup
After a fancy three hour meal it was time to head back to the hotel, though only for about 30 minutes before it was time to hit the next winery. Dinner would be at Terrazas de los Andes, which was about an hour drive from the hotel.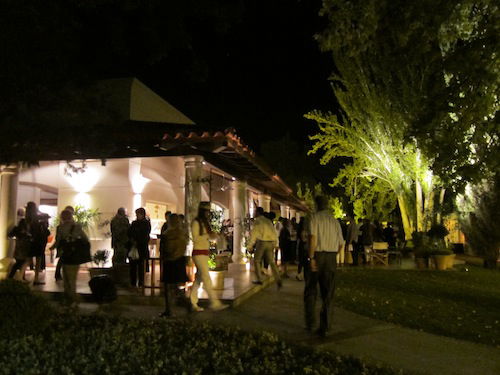 Terrazas de los Andes
They set up a tent just for the dinner. I couldn't help but feel like I was at a wedding.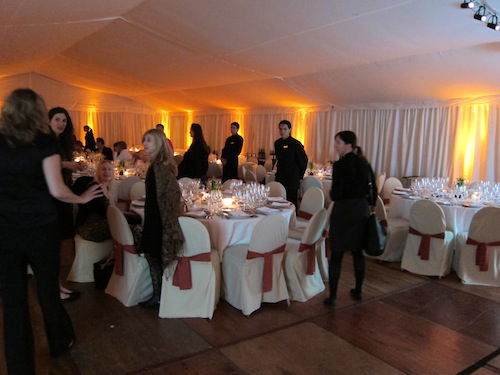 Tent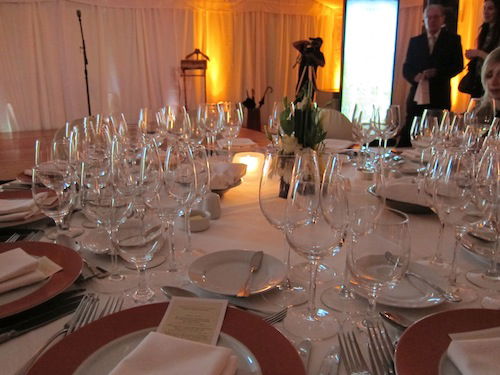 Our table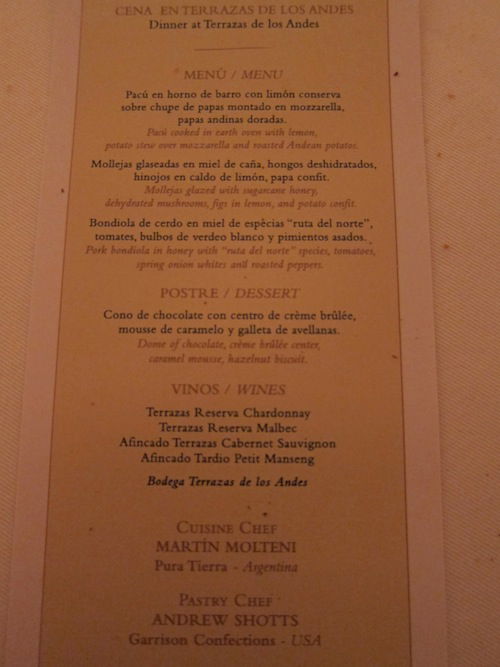 Menu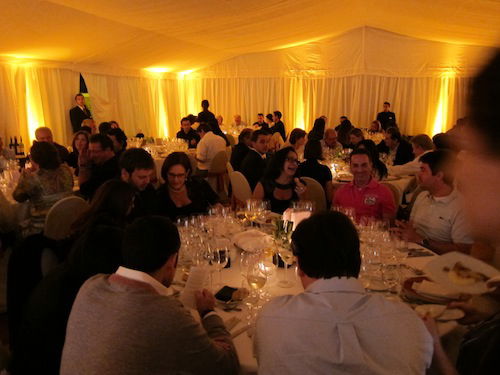 Dinner in progress
Tonight's chef was Argentinian and pastry chef was American. I spent quite a bit of time googling this meal to figure out just what it was!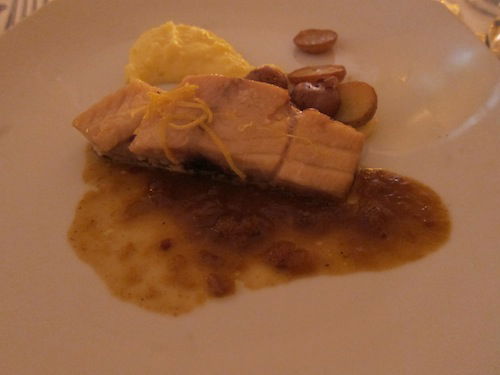 Pacu cooked in earth oven with lemon, potato stew over mozzarella and roasted Andean potatoes
After the first course the owner of the winery and chef were on stage to introduce themselves.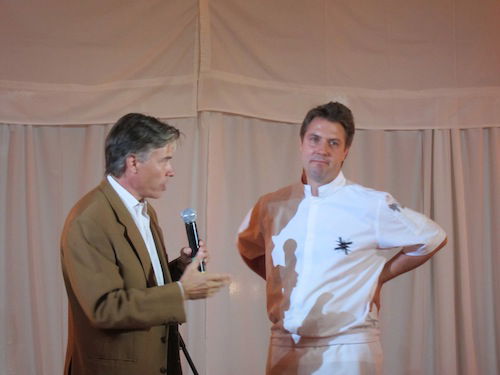 Chef Martin Molteni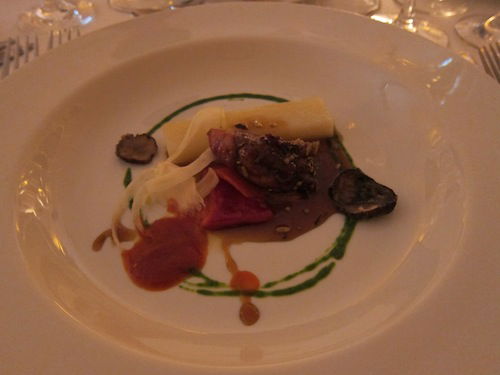 Mollejas glazed with sugarcane honey, dehydrated mushrooms, figs in lemon, and potato confit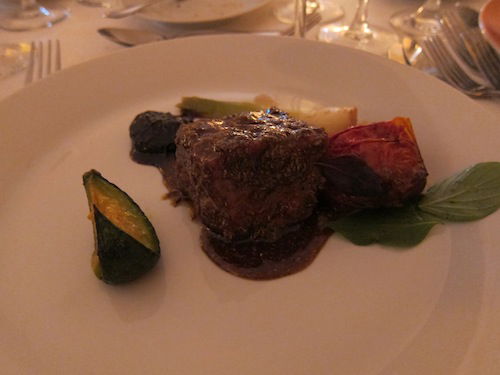 Pork bondiola in honey with "ruta del norte" species, tomatoes, spring onion whites and roasted peppers
There was even entertainment with the main course, in the form of tango.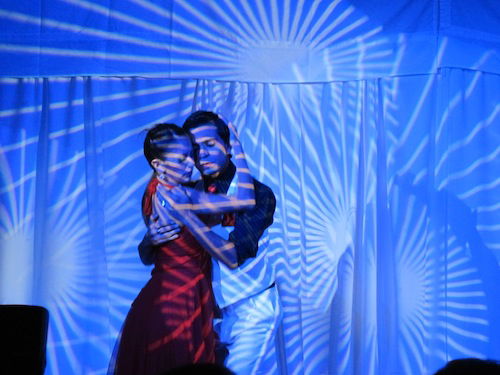 Tango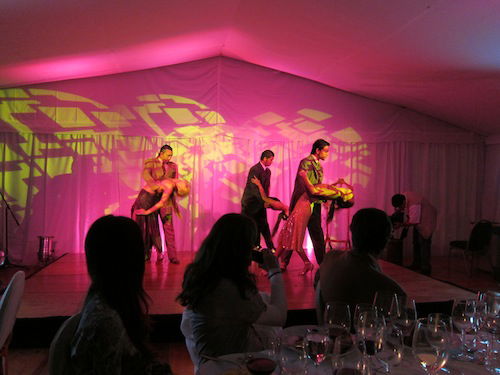 Tango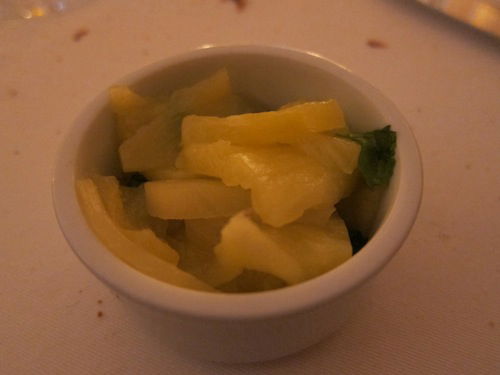 Pre-dessert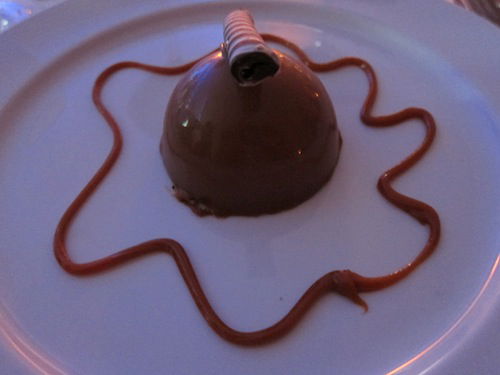 Dome of chocolate, creme brulee center, caramel mousse, hazelnut biscuit
To finish off the evening everyone working in the kitchen was brought out for a round of applause.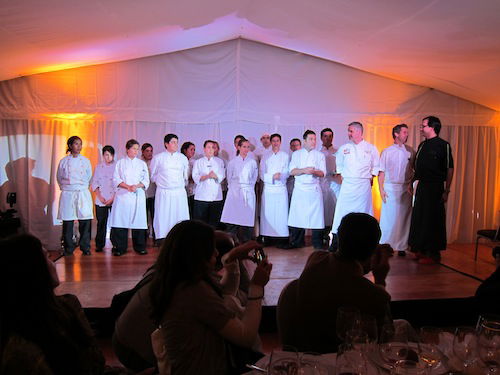 Our excellent chefs/kitchen staff
After a most enjoyable two days, as exhausting and calorie-filled as they were, I was looking forward to a half decent night of sleep before flying back to the US.