(Full disclosure: Park Hyatt and American Airlines, sponsors of the Masters of Food & Wine Event, comped my airfare, hotel, and admission to the events)
After a fairly short night and breakfast at Bistro M, we all piled onto a double decker bus to drive to Maipu (yes, it's pronounced just how it's spelled), where we were visiting La Alboroza, the residence of artist and architect Sergio Roggerone.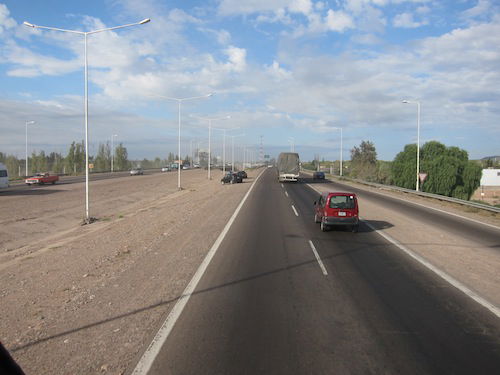 Drive to Maipu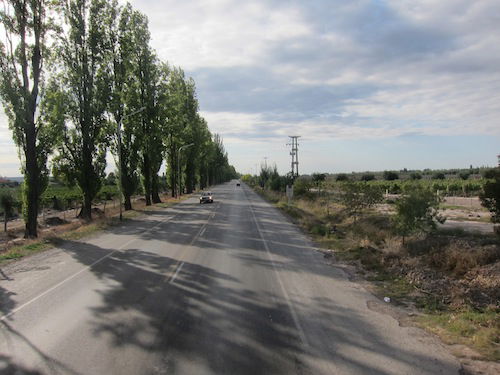 Getting close
The residence was absolutely breathtaking, not just in terms of the architecture, but in terms of the backdrop too, with the vineyards and Andes Mountains in the background.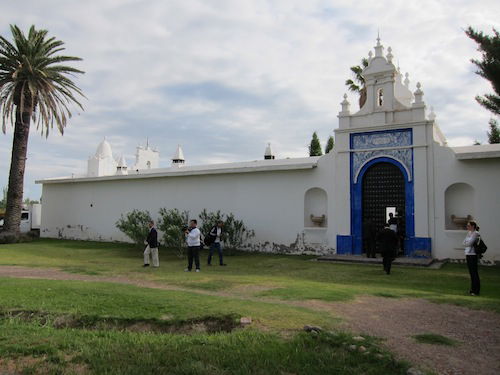 Entrance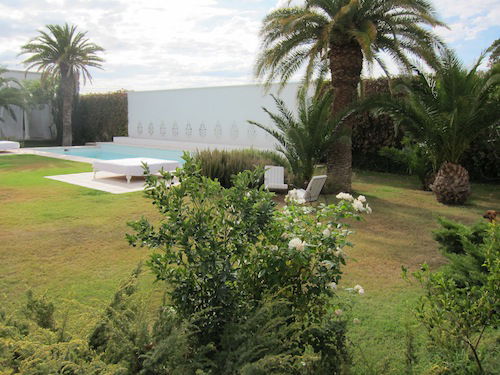 Courtyard
The event was fully catered with pastries and various other desserts, and waiters roaming around with fresh juices.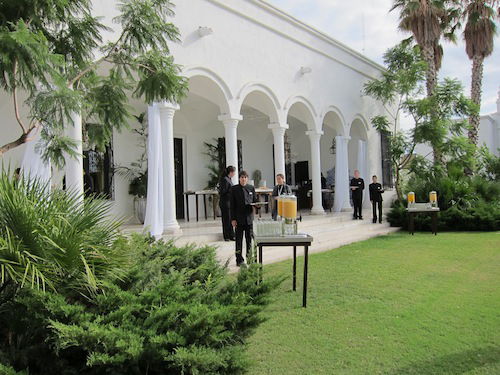 Residence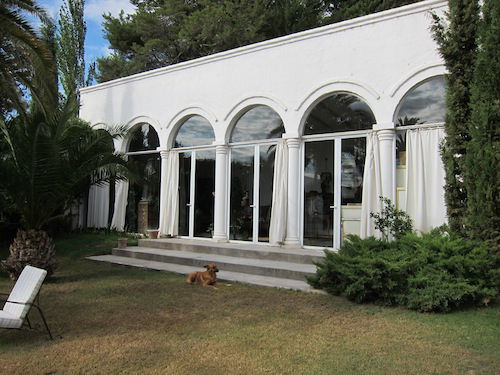 Residence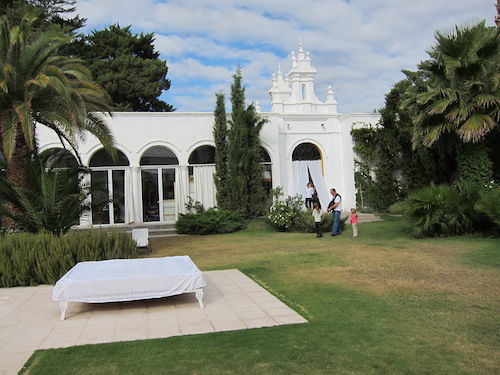 Residence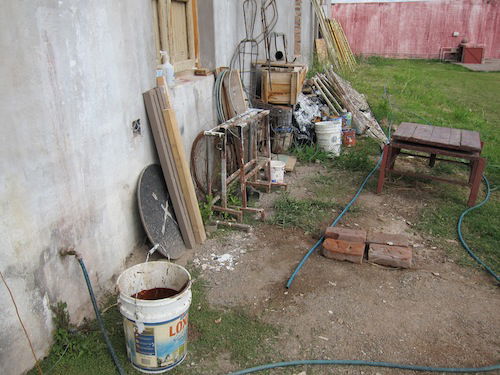 An artistic mess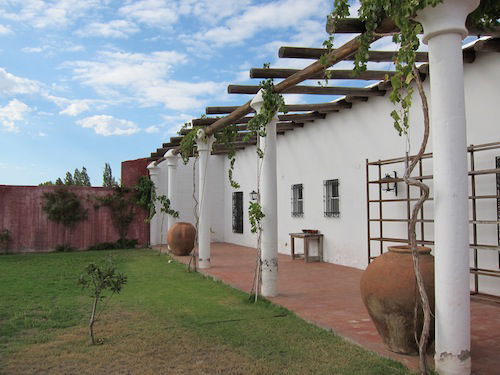 Back side of the residence
While I might not be a chicken gland or piranha connoisseur, I am an absolute dessert snob. The pastries and other desserts here were honestly among the best I've had.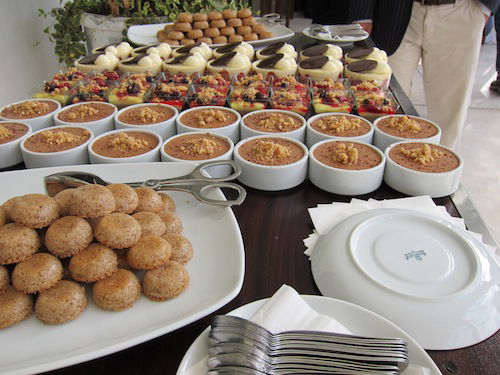 Dessert selection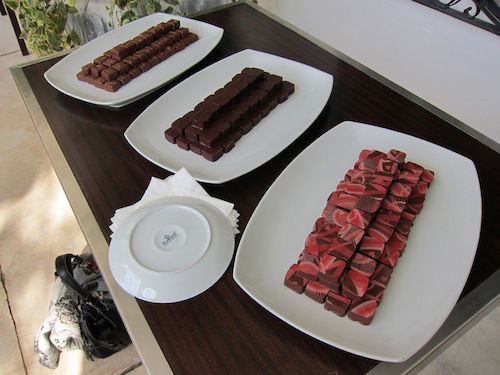 Pralines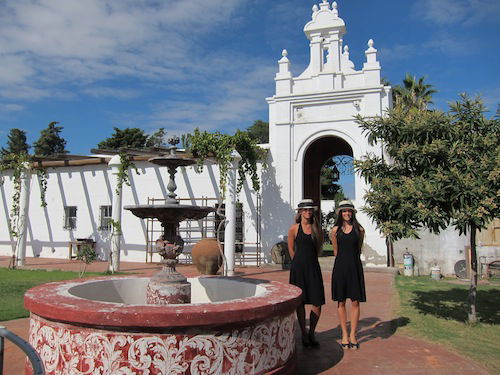 Fountain with our resident models
The event was a brilliant start to the day. While most of the rest of the weekend was spent touring and learning about wineries, this was a great opportunity to just relax, take in the landscape, meet the other participants, and enjoy the artwork.
Our drive to the next event took us closer to the Andes and made me realize why people would trek all the way to Argentina to visit Mendoza. After a 60 minute drive, we made it to Zuccardi Winery, for not only a wine tasting but also an olive oil tasting.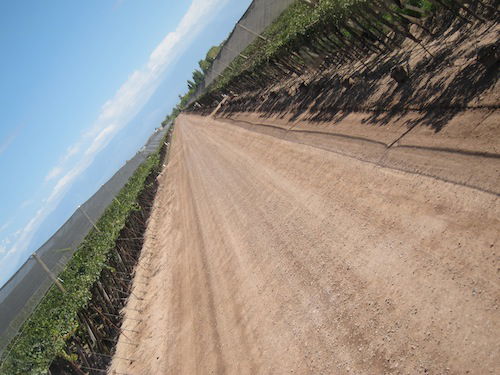 Approaching Zuccardi Winery
Once at the winery we were greeted by some of the family members themselves, who had a table set up with various olive oils. Instead of just dipping olive oil in bread, we actually had a true olive oil tasting, where some was poured in a glass, we heated it with our hands, and then tried it. It was surprisingly good.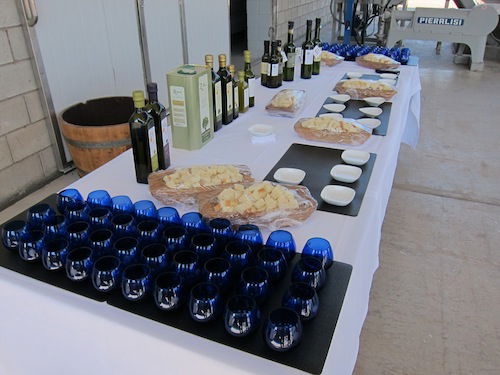 Olive oil tasting setup
While I love olive oil (especially the kind they have at Macaroni Grill… yes, I'm kidding), I never really thought about what a big business it is and how industrialized the process is.
It was great to be able to tour the facilities and learn more about how olive oil is made.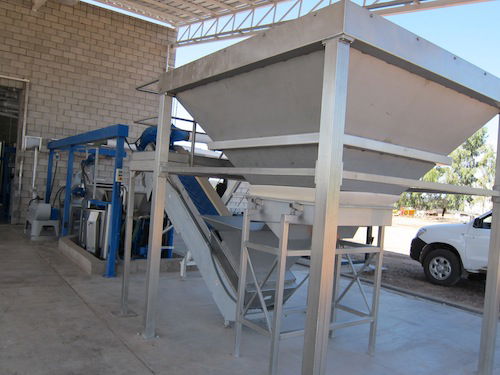 Machinery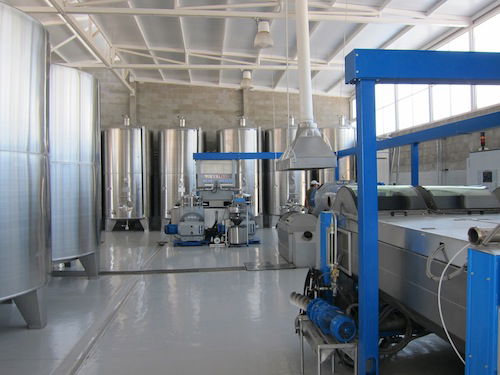 Machinery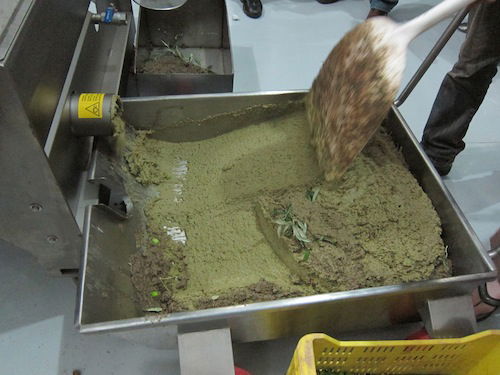 Olive oil paste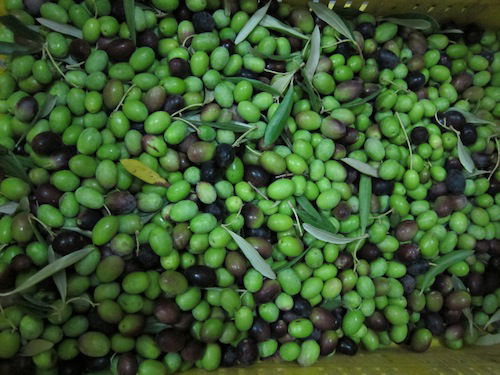 Olives
After the tour of the olive oil facilities we headed inside to sample some of their wines. Interestingly they had some foreigners there (Australians and Brits, I believe) that were on "exchange" for a few weeks, so it was interesting to hear their stories about living in Argentina as well.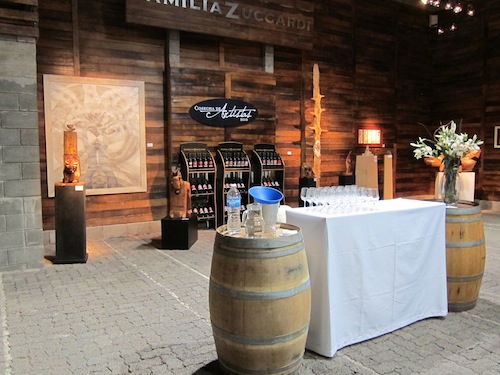 Zuccardi Winery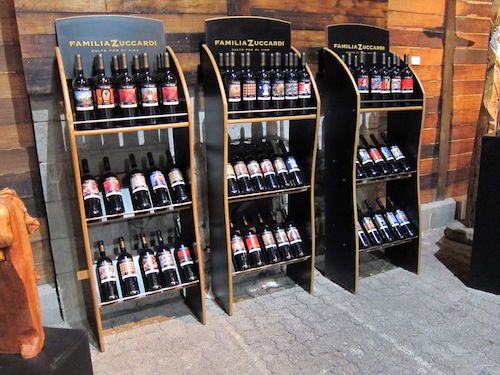 Zuccardi Winery
After that, it was time to tour the actual wine-making facilities.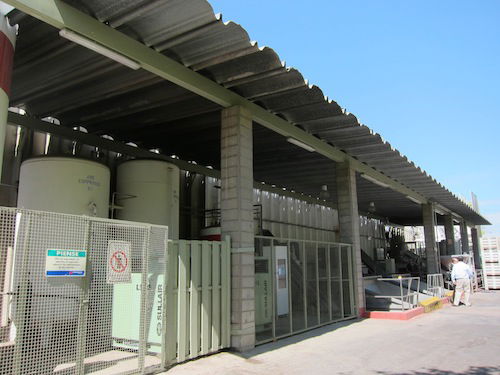 Facilities
I had never thought about what huge operations wineries are. I believe they said somewhere around 700 people work at this one.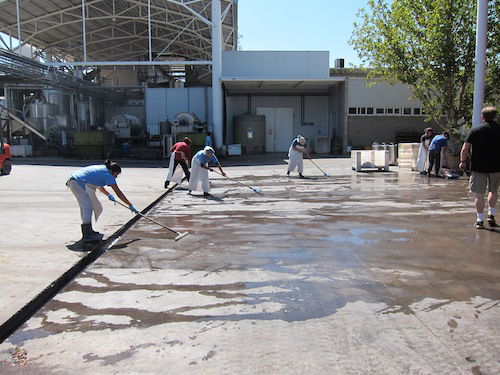 Winery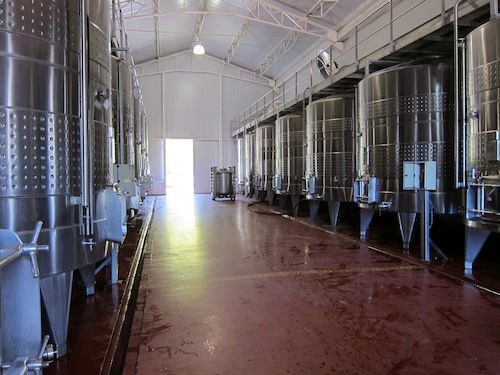 Winery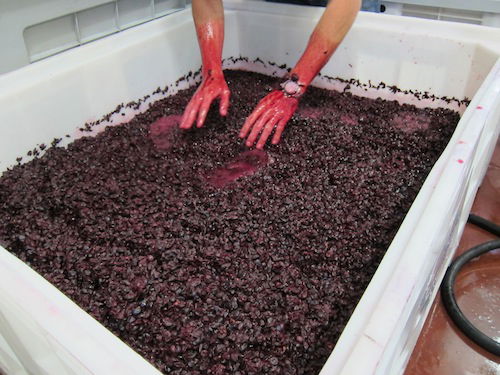 Grapes
After the tour, it was time for lunch. While I knew we would have lunch and dinner both days, I had no clue it would be this fancy. Then again, I guess I should've seen it coming.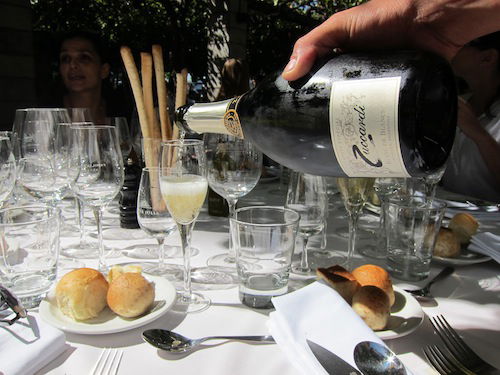 Champagne?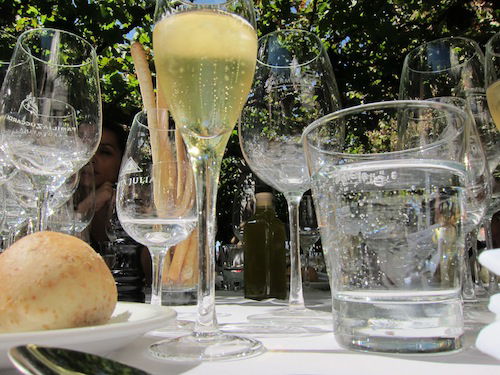 Table setup
You know you're in for a fun meal when you have no clue what half of the stuff on the menu is.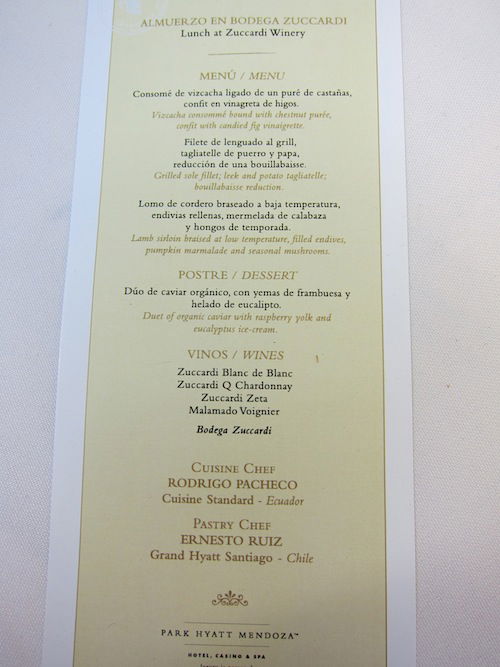 Menu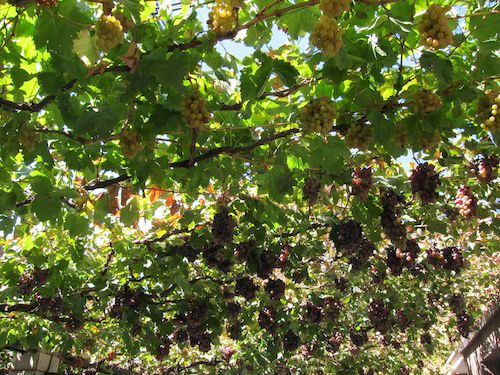 Above the table
The first course was vizcacha, a cute little animal I decided not to look up on my iPhone until after I consumed it. It was surprisingly delicious and flavorful.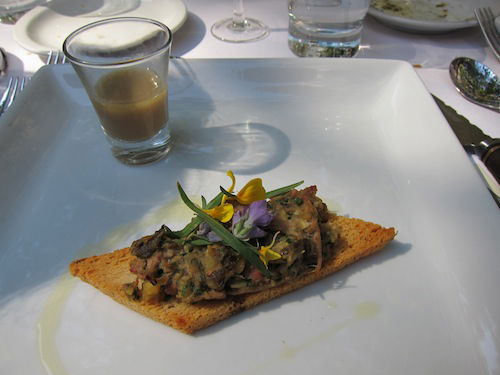 Vizcacha
Next was the sole fillet, which was also quite good.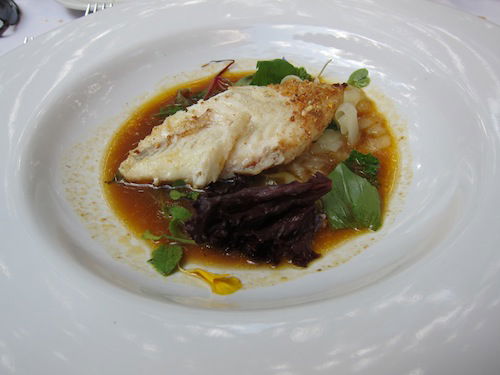 Sole filet
The lamb sirloin was served next.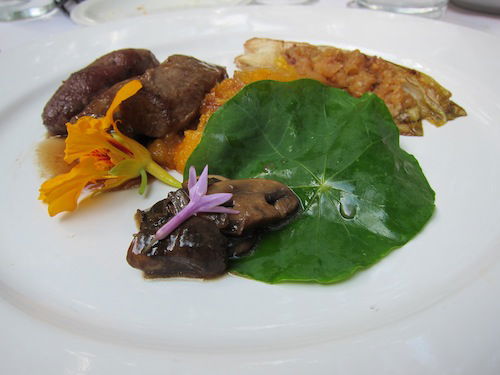 Lamb sirloin
Then it was time for dessert. Ahhh, dessert, it was a work of art.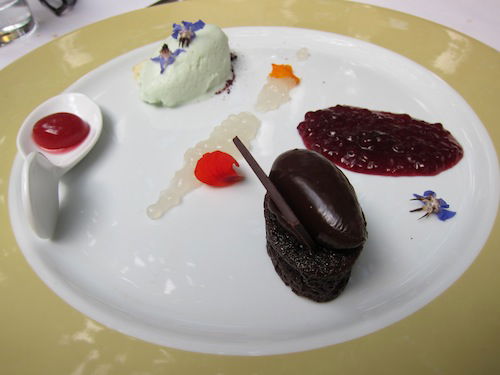 Dessert
The morning and afternoon activities ran a bit longer than expected, so we only made it back to the hotel by around 6:30 PM, only to have to leave again within an hour and enjoy yet another fancy meal.
Dinner was at Trapiche Winery, in a castle-esque building. While I remembered to bring my camera, I forgot the battery in the charger at the hotel, so I couldn't take any pictures.
Dinner was a three-hour affair, and even featured quite a bit of entertainment. As the meal was finishing up a near flash mob burst out in song. Guys were dressed in what looked like military uniforms, as they came out of nowhere and started singing. Quite frightening to begin with, though in the end quite enjoyable.
I'm pretty sure I was asleep about 60 seconds after making it to my room once we got back to the hotel, after a most enjoyable day.